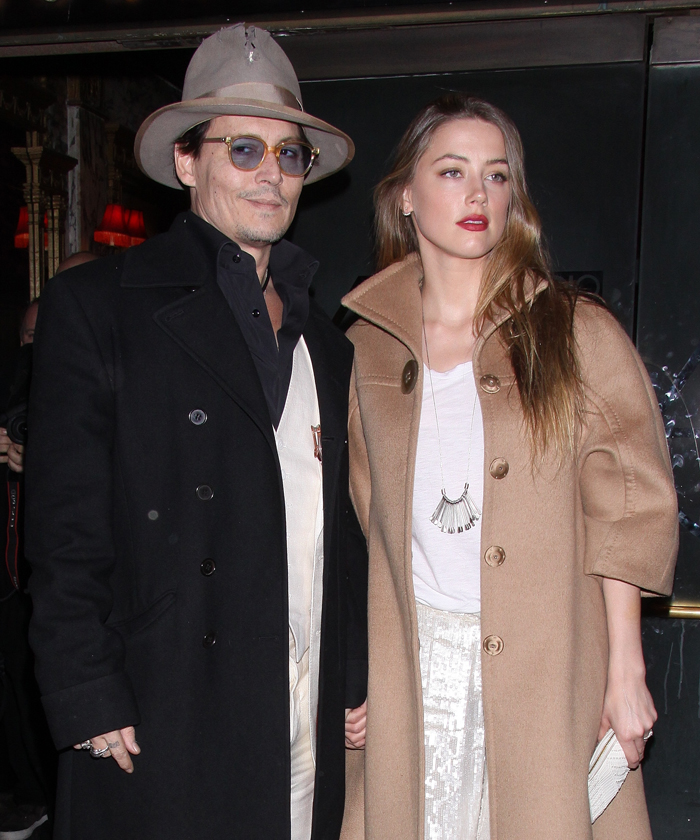 Way back in July, I covered a story from Radar that said Johnny Depp was trying to be an upstanding guy for his fiancée, Amber Heard. His friends were certain that Johnny wasn't completely behaving himself. He was reportedly hiding drinking binges from Amber. The story didn't stick because there wasn't any proof, just "friends" expressing concern.
The tale makes a lot more sense after Johnny made sweet love to a microphone at the HFAs last Friday. He was completely drunk and possibly more. The dude swayed, slurred, cursed, and may have burped (or simply cursed again) onstage. He completely stole Shep Gordon's moment, but Mike Myers defended Johnny's "rock 'n' roll" speech. What a mess. This week's issue of Star says Amber Heard was "mortified" when she got wind of Johnny's onstage shenanigans:
Johnny Depp's drunken behavior at a recent awards show made Captain Jack Sparrow look like Prince Charles. Audiences at the 18th Annual Hollywood Film Awards were stunned when Johnny stumbled onstage to present a documentary award for Mile Myers' Supermensch: The Legend of Shep Gordon, nearly knocking over the mocrophone in the process. "That's the weirdest microphone I've ever seen in my life," he muttered. "I'm not very good at this type of thing."

While reading lines shouldn't be too difficult a task for an actor, Johnny had considerable trouble with his speech. "Watch, I'm going to read this thing," he burbled to the audience, who tittered uncomfortably at his slurred speech peppered with curse words. "You have to watch the film! Yeah, there you go. What does that say? It's one of those nights." Johnny ended his boozy tirade with a string of several more expletives before eventually getting cut off by producers.

"Johnny was extremely intoxicated," a witness tells Star. "there were times he had to have someone help him stand. He couldn't say a complete sentence — he made no sense." Just last yeare Johnny insisted that he had given up drinking after learning that he and alcohol got along "maybe too well" but refused to consider himself an alcoholic. "No, it's more my medication," he insisted. "My self-medication over the years to calm the circus."

But the circus is definitely in town. Johnny's stress is mounting as he works feverishly on a staggering six movies, plus he's planning his wedding to fiancee Amber Heard, who according to the source was reportedly mortified at her groom's behavior. "This reflects really badly on her, and she's not happy about it."

Now those in Johnny's inner circle are wondering if it should be last call for his self-destructive behavior. "There's a chatter in Johnny's camp about rehab," the insider divulges. "At this point, he's driving everyone — including Amber — away."
[From Star, print edition, December 2, 2014]
I lean towards believing this story. Johnny's never been a bastion of sobriety, but he's been keeping it together (in public) for a few years. Getting drunk and making a fool of oneself isn't nearly as bad as how Johnny used to behave. Remember how he would throw cocaine tantrums and toss furniture out of hotel rooms when he was dating Kate Moss? Then he started seeing Vanessa Paradis and grew up. Now he's regressing, and I can believe Amber would worry about it reflecting badly upon her. Not that it's her fault — it isn't. This is all on Johnny. He wasn't "maintaining" last weekend. He was flat-out, sloppy drunk, and I think he needs to find help.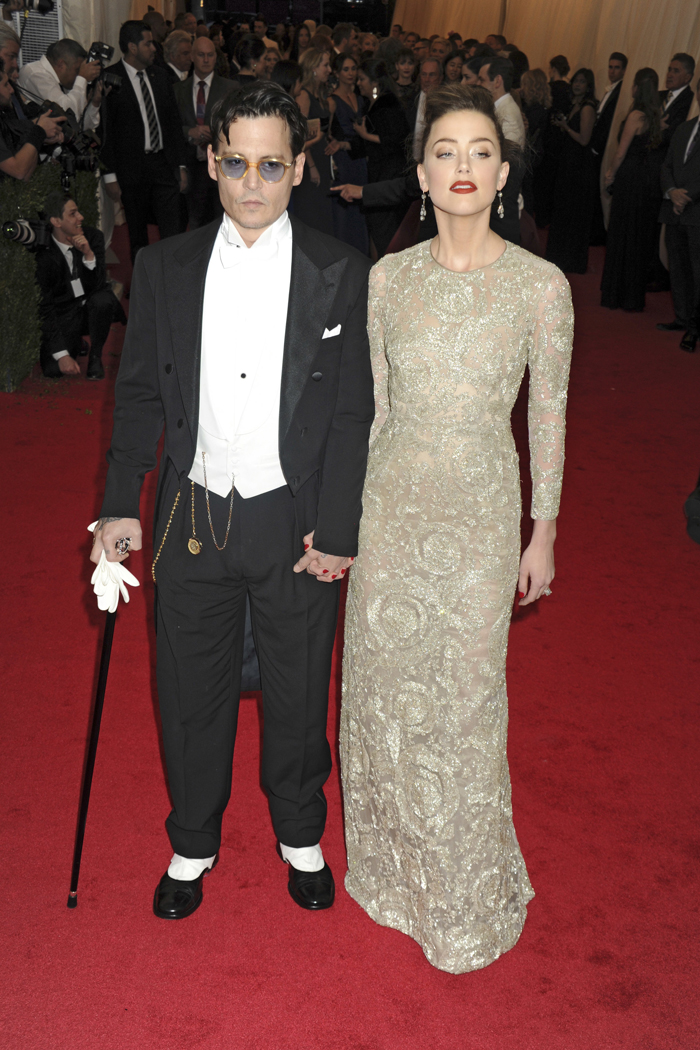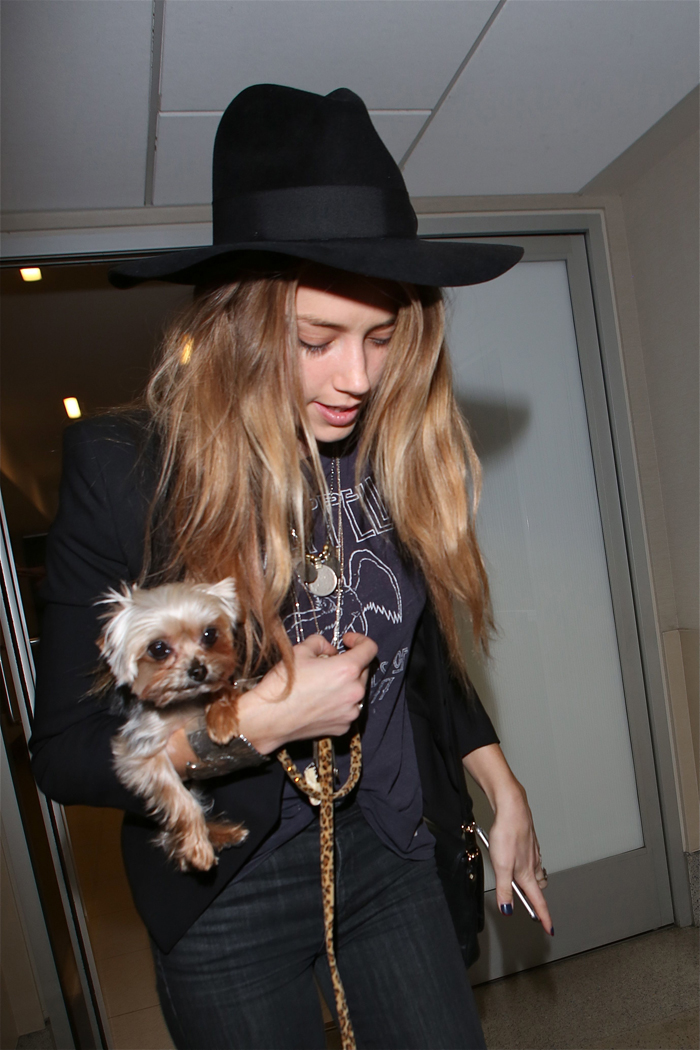 Photos courtesy of WENN