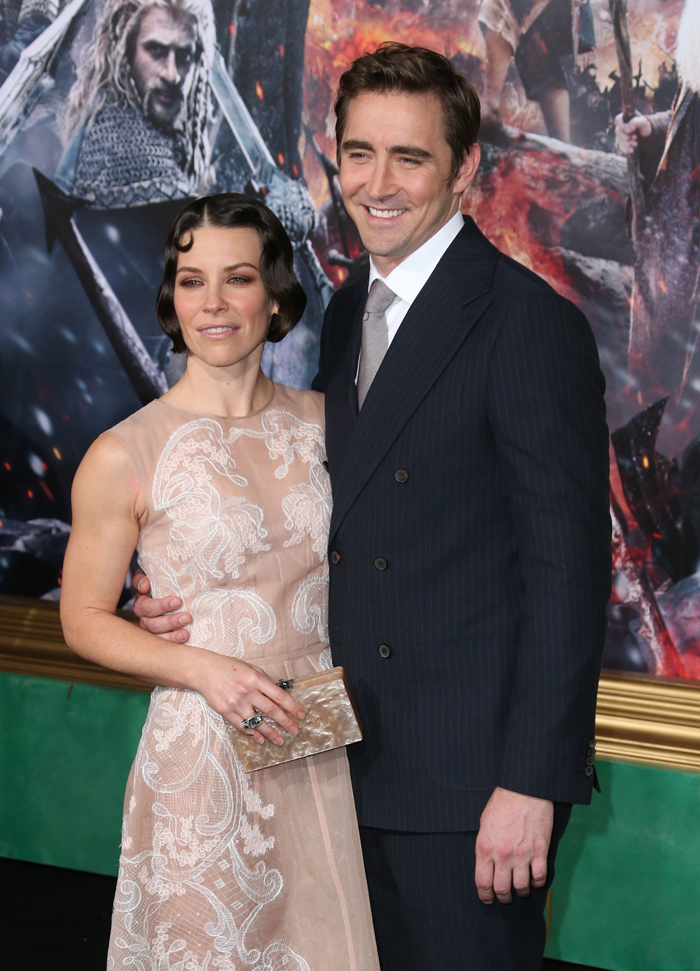 These are photos of Evangeline Lilly at the Tuesday premiere of The Hobbit: The Battle of the Five Armies. Her dress is Alberta Ferretti, and it looks ice capadey fug with a side of frump. Her hair is all flapper-esque and doesn't go with the dress, but the dress wouldn't be redeemed by different hair. Evangeline accessorized with a Swarovski ring and (more importantly) Lee Pace. Any time we talk about Lee is a good day. He's wearing Suitsupply.
Evangeline spoke with HuffPo to promote this film, and the ever-popular practice of journalists asking actresses about feminism happened. Evangeline isn't a fan of the F-word. But from what I'm reading here, she doesn't even know what the word means:
On her tough lady roles: "I don't like the idea of playing a one-dimensional character who is just fearless, strong and killer and has instincts and just thrives in dangerous circumstances — that's really boring to me and I don't think it represents what most women feel inside. I'm very proud of being a woman, and as a woman, I don't even like the word feminism because when I hear that word, I associate it with women trying to pretend to be men, and I'm not interested in trying to pretend to be a man. I don't want to embrace manhood, I want to embrace my womanhood."

Roles come to her easily: "I have been a bit of a reluctant actress since the get-go, since the beginning of Lost. I've been focused during the last five years on my writing career and I've just been fortunate and lucky enough to have some pretty great filmmakers come to me and say, 'We'd like you to play this role or that role.'"

Are there more roles for women these days? "To be honest with you, and I mean this in all humility, I don't know because I actually don't seek out roles and I haven't for a very long time … I've just been fortunate and lucky enough to have some pretty great filmmakers come to me and say, 'We'd like you to play this role or that role.' And that's not to say there haven't been roles I've said no to. There have definitely been roles that I read and I think, "Well, that just isn't exciting, I don't want to do that." But it does mean that I am most certainly not an authority on the topic because I don't go out and read every script out there for a woman of my age, I don't meet with all the filmmakers, I'm not pounding the pavement or pursuing it in a way that would give me the authority to talk about what's out there or what's available. Although I do love the question."
[From HuffPo]
Evangeline will appear in next year's Ant-Man. I still can't believe Marvel is making that film because I don't know anyone who wants to see it. Maybe this will be Marvel's first true flop? The fanboys are all excited, but I don't see anyone gushing over Paul Rudd. He's adorable, but I don't think he'll pull in droves of female fans.
As for Evangeline's thoughts on her idea of feminism, she's certainly sticking her head in the sand. She talks big about how she doesn't feel discrimination because she never auditions for roles. The roles come to her. So yeah, she's insulated and clueless.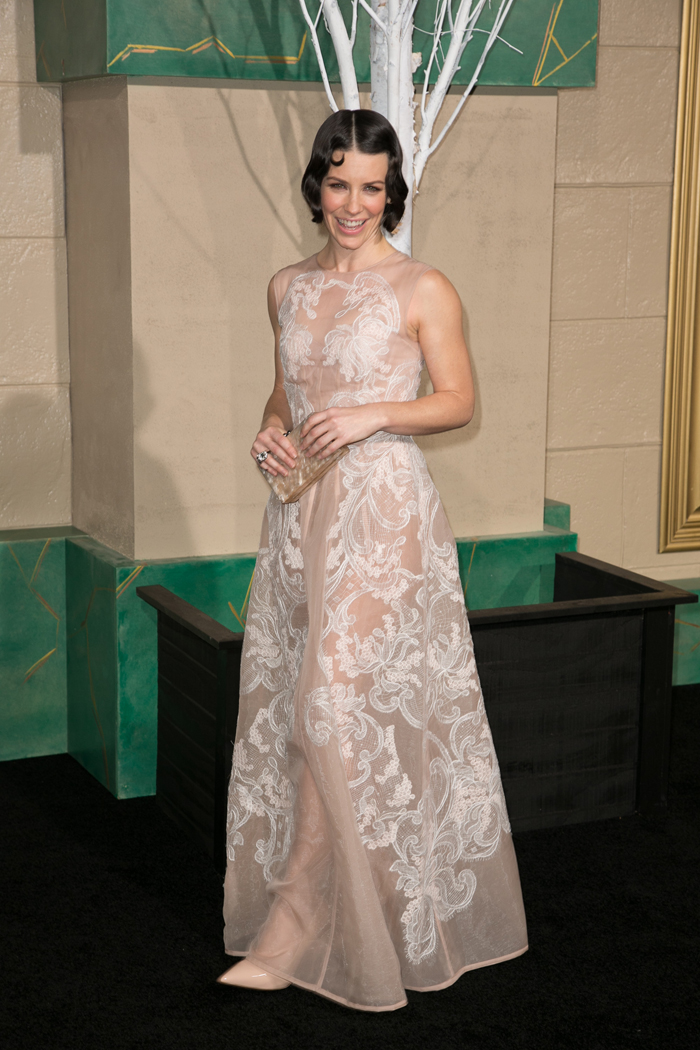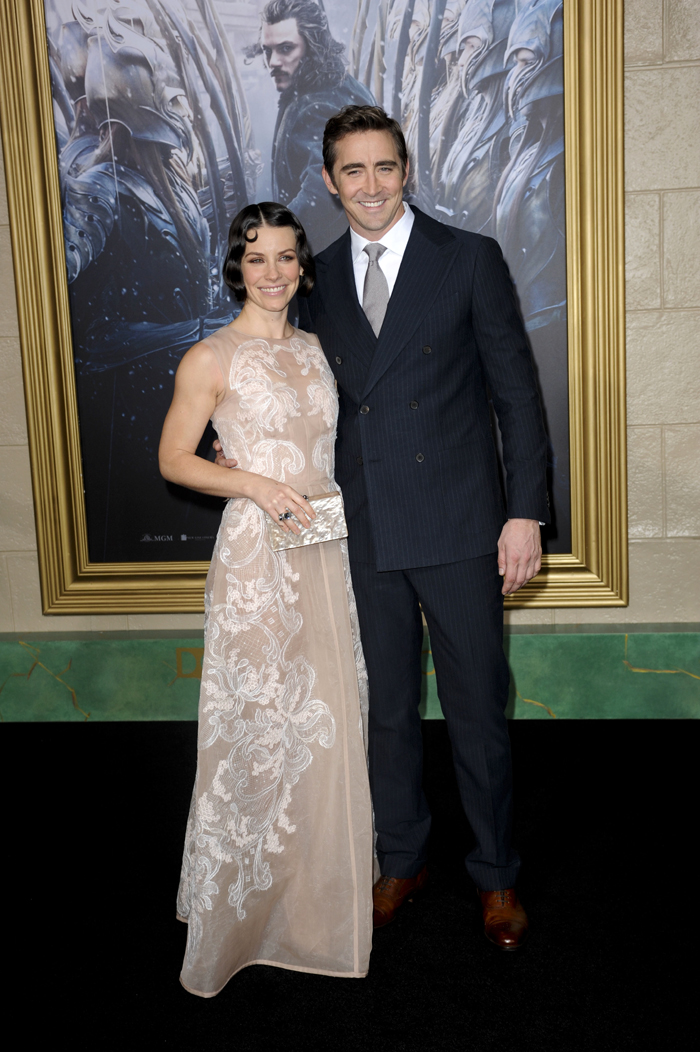 Photos courtesy of WENN