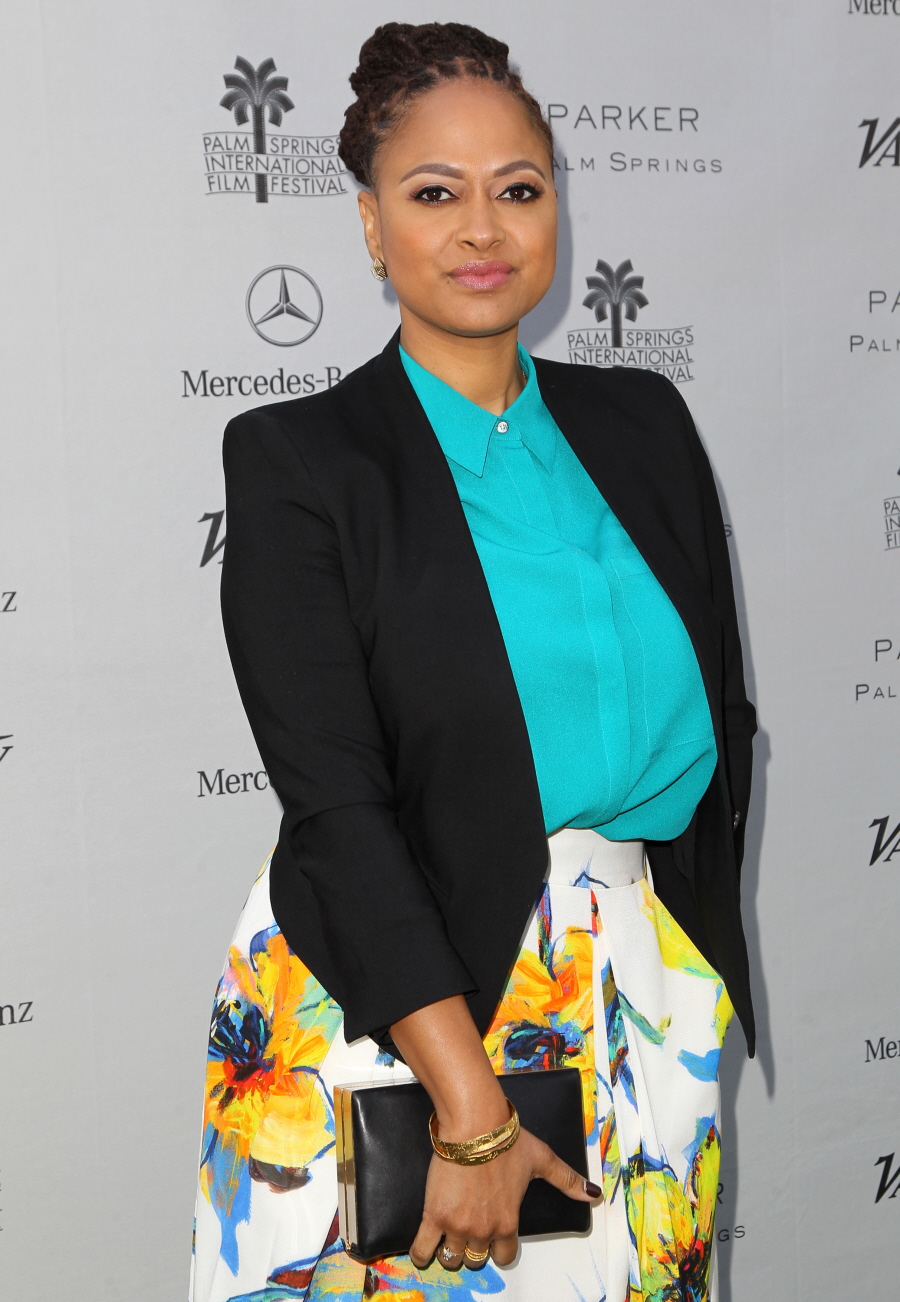 Ava DuVernay, the director of Selma, has a new interview with Entertainment Weekly about her Oscar snub for the Best Director Oscar. As I mentioned earlier this week, I saw Selma over the weekend and I thought she was more than deserving. Selma was a really well-executed film full of strong performances. Its biggest faults were with two pieces of casting: Tim Roth as George Wallace and Tom Wilkinson as LBJ. Neither delivered, although Roth made his Wallace sort of funny and like a sleazy pragmatist more than a staunch racist, which was an interesting choice. But otherwise, Selma was a great movie and David Oyelowo should have been nominated for Best Actor and Ava should have been a major contender for Best Director. This EW piece is interesting though – you can tell Ava is a former publicist, because she gets other people to do the heavy lifting on accusations of racism within the Academy. It's worth reading the whole story. Some highlights:
The idea of a black woman being nominated for Best Director: "It would be lovely. When it happens to whomever it happens to, it will certainly have meaning." But it would not be her. "This is not me being humble, either," she said. "It's math."

The directors' branch of the Academy: It's 91 percent male, and 90 percent white. That alone wouldn't prevent a DuVernay nomination, of course, but her lack of personal and professional connections with those directors would, she thought. "I know not one person in my branch," she said.

Alfre Woodard on Selma's snubs: "Oh, my, did we miss it this year. But people can vote for whatever they want, and half of the things I voted for weren't recognized. I'm used to that. I live in America—and I'm a woman of color."

Ava didn't want to compromise: "It was important to me that my voice, my vision, stayed intact. Because if this movie failed, then it did so based on what I truly liked rather than on some compromise someone got me to make. I would have never forgiven myself because I knew there was not going to be another chance."

Fighting back against charges that she misrepresented LBJ's position, Ava tweeted: "Notion that Selma was LBJ's idea is jaw dropping and offensive to [civil rights groups] and black citizens who made it so." An anonymous Academy member told EW: "[The filmmakers] misrepresented history with the way LBJ was presented. They had an obligation to present it correctly and they didn't."

Another Academy member told EW: "The Academy loves to be liberal. But they like to be nice and comfortably liberal."

*Ava actively drew a comparison between the events in Ferguson and NYC (Eric Garner's death), and reporters did as well, which apparently "rankled" the Academy. An Academy member told EW: "It's almost like because she is African-American, we should have made her one of the nominees. I think that's racist. Look at what we did last year with 12 Years."

At the end of the day, Ava still broke through one glass ceiling: "I've never been in this place before. There is no precedent for it and there is no black woman I can call and ask." So she has relied on the closest person to her situation: Kathryn Bigelow (The Hurt Locker), the sole woman to win an Oscar for directing, who advised her, after moderating a Selma screening Q&A with DuVernay, to stay focused and keep following her own path. "I'm trying to be clear and follow my own footsteps because there is no black woman's footsteps to follow," she says.
Before I read this piece, I gave Academy members the benefit of the doubt and I still believed that if the Selma screeners had gone out earlier and if the promotion for the film had started up earlier, things would be different. But after reading those quotes from anonymous Academy members… nope. Complacent white privilege is all over the Academy. This film would have had a much different reception if LBJ had been cast as the white savior, or if the film had been directed by a white man, or if Ava hadn't been perceived as (yes, I'll say it) so "uppity". That's the subtext of those anonymous quotes from the Academy: how dare this black woman come into our exclusive club and dare to tell us that there's still a need for civil disobedience, that there are still much-needed conversations about race to be had, that our little club is not all that diverse.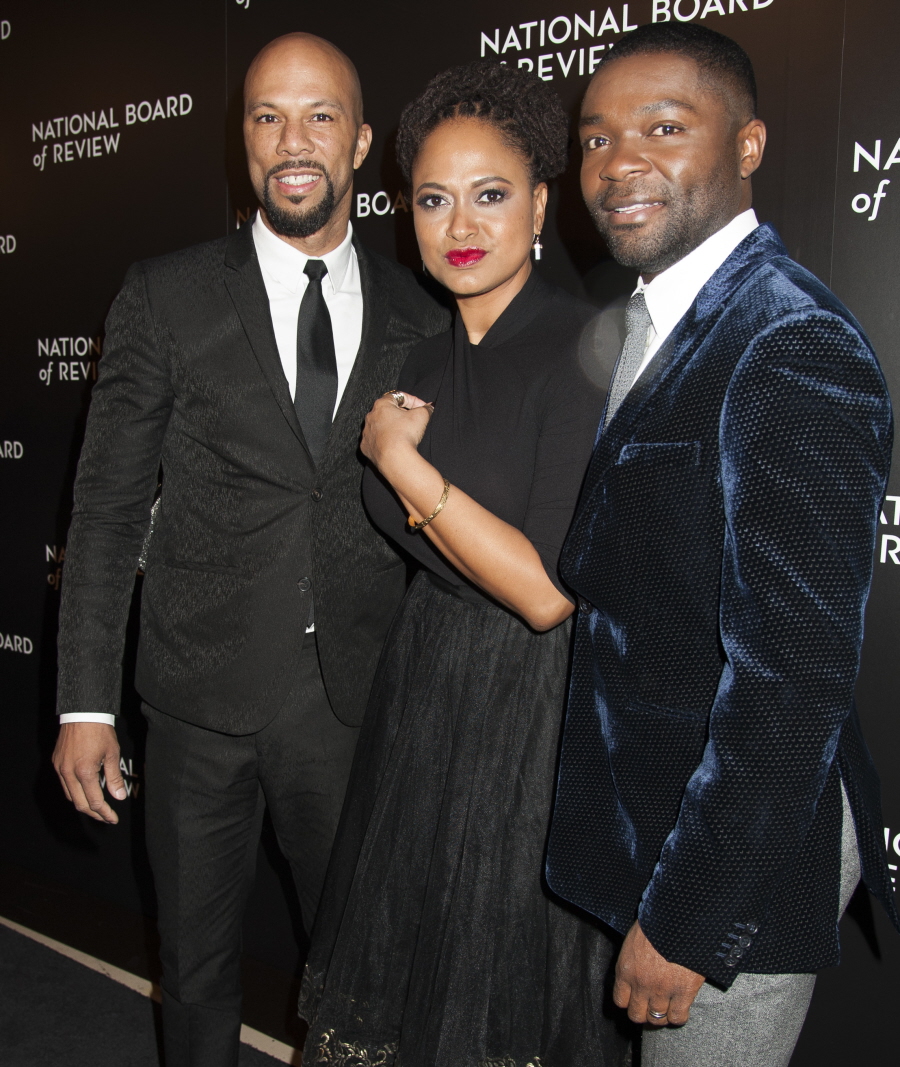 Photos courtesy of WENN.