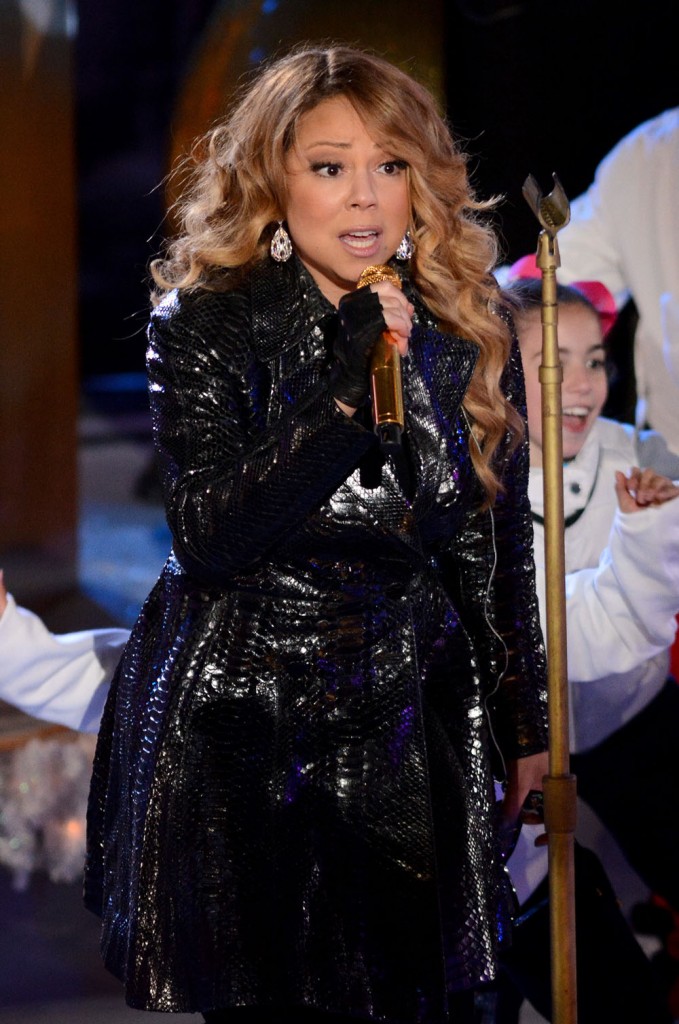 Last year, right around this time, Mariah Carey did an interview with a radio station in which she admitted to regularly firing nannies for doing their job, basically. She said "I go through nannies like this [snaps fingers] and I hate to do that but I have to, because if they try to make themselves more important in the baby's mind than me… [I fire them]." So she said that if a nanny was loving toward her children that was grounds for dismissal, which is ridiculous. Mariah wanted her nanny act to cold and distant toward her twins, who were not yet three at the time, so that they would soak up any scraps of attention that she was able to give them. It's all about Mariah's ego and not about her babies having a loving caregiver. The minute they get attached to anyone, Mariah yanks them away.
Now one of Mariah's former nannies is suing her and her estranged husband, Nick Cannon, for wrongful termination, unpaid wages and damages. TMZ has the details. A woman named Simonette DaCosta, the "full-time nanny when the kids were just infants" claims in her lawsuit that "the singer berated her for showing too much affection" to the children and that she was fired for it. DaCosta also claims to have worked overtime of up to 100 hours a week.
Of course I believe this nanny, because Mariah has already confirmed that she fires nannies for caring about her children. Mariah also said at the time that "I just brought a girl back home with me from Puerto Rico" to nanny. Way to give loving consistency to your children.
Meanwhile Mariah officially announced her Vegas Caesars Palace residency a couple of weeks ago. While it's unknown how much she's making, it's thought that she'll bank even more than Britney, who is earning $30 million for her two year residency. She may need to save some of that money for both this lawsuit and her divorce. We'll probably never know what Mariah has to cough up to Nick, who is of course wealthy in his own right. As Kaiser reported earlier this month, there are confidentiality clauses built into their prenup.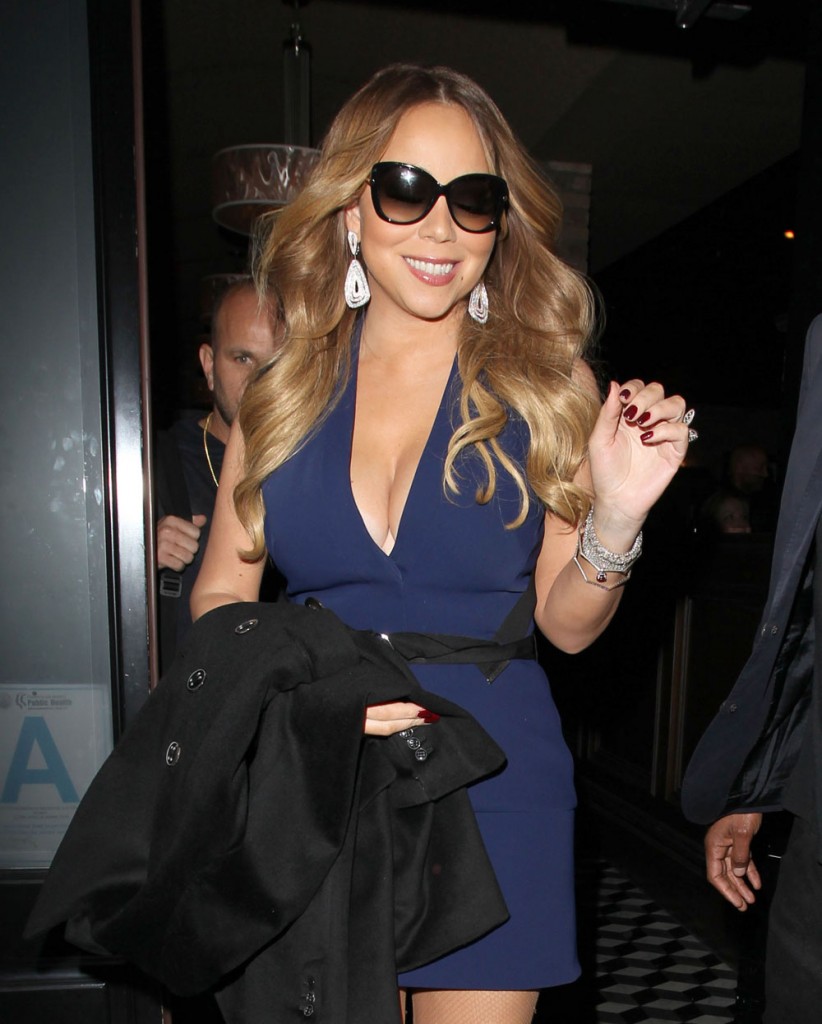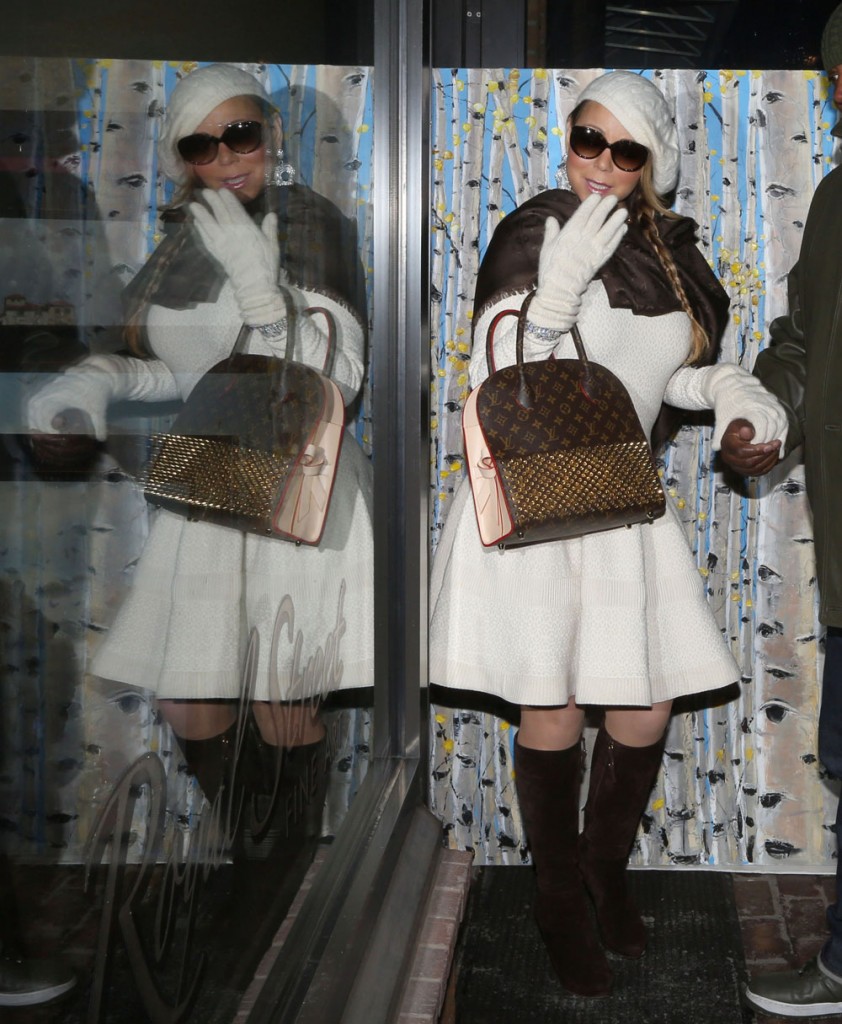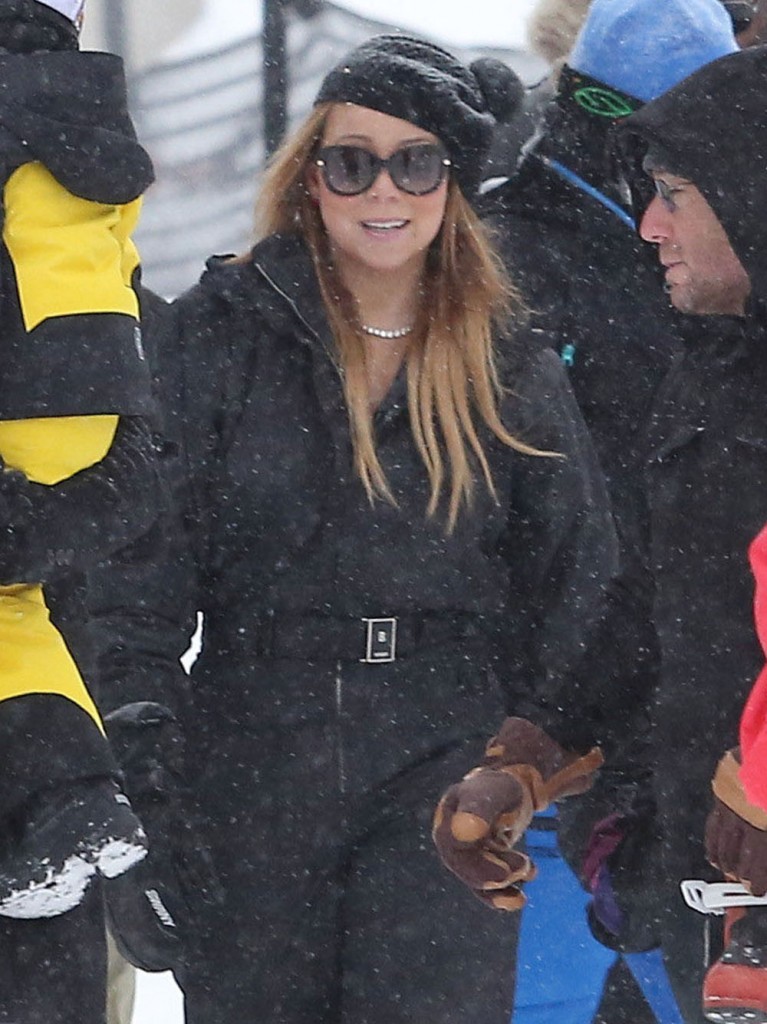 Photo of Mariah in blue is the most recent, from 1-15-15. All other photos from December. Credit: FameFlynet and WENN.com