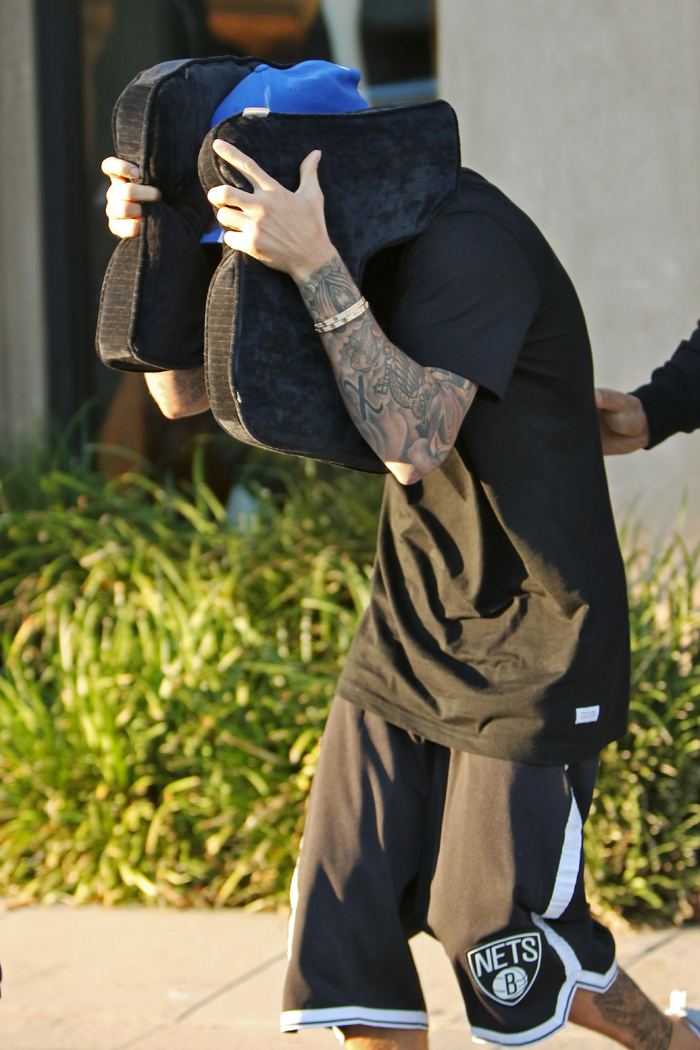 Here are some remarkable photos of Justin Bieber leaving a hair salon on Tuesday. He went back to brunette from blonde. From the looks of these cushions, things did not go well. Did his hair turn green? That happens if you pile an ash brown color on top of blonde. Justin visited The Ellen Show yesterday to tape an interview that's airing today, so he must have gotten a quick hair fix.
Swaggy posted a moody Facebook video ahead of today's airing. You can barely see him, so we're supposed to believe he's feeling confessional. He ambiguously apologizes for his recent behavior. Here's his apology, and then let's discuss:
"I just wanted to make a video because I want to express how I feel right now. Today, I was on Ellen. But I was really nervous. I think I was nervous because I was afraid of what people are thinking about me right now. It's been a minute since I've been in a public appearance, and I didn't want to come off arrogant or conceited or basically how I've been acting the past year, year and a half.

"I'm not what I was pretending to be. Why I say I was 'pretending' is often we pretend to be something we're not as a cover up of what we're truly feeling inside. And there was a lot of feelings going on in there. Just being young and growing up in this business is hard. Just growing up in general is hard.

"I just felt awkward up there. I felt like people were judging me, and I really want people to know how much I care, how much I care about people, and how I'm not that person to say, 'I don't give a f***,' you know? I'm not that kid, I'm a person who genuinely cares. And although what's happened in the past has happened, I just want to make the best impression on people and be kind and loving and gentle and soft. And although people can call me a 'softy,' that's how my mom raised me."
[From Justin Bieber on Facebook]
He's being vague, and some details would be nice. I hoped he was apologizing for those fake Calvin Klein ads, but no. What IS he apologizing for? There are so many possibilities in the past year alone. Like those racist videos, driving on the sidewalk, choking someone for fun, fighting in a bar, or swagging the globe. Perhaps he's talking about those Florida drag-racing shenanigans. Maybe he's simply upset about his hair. I need specifics!
I don't think Swaggy truly feels contrite about his bad behavior. Maybe a little bit? This is PR. Scooter Braun finally convinced his boy to lay low for a few months and not get into trouble. And here comes the redemption tour.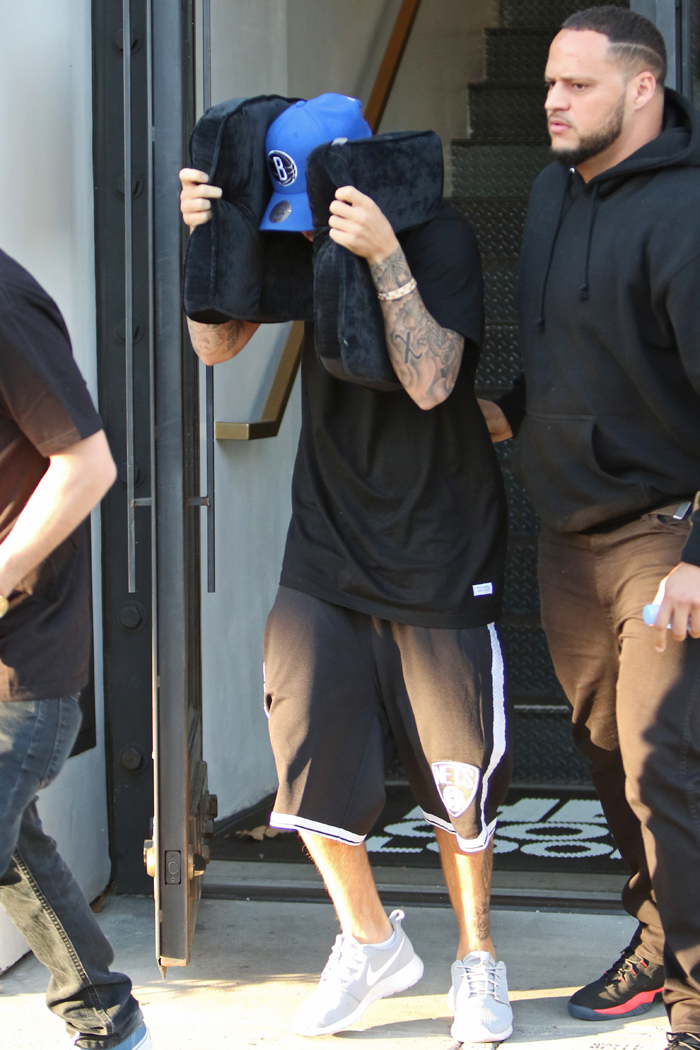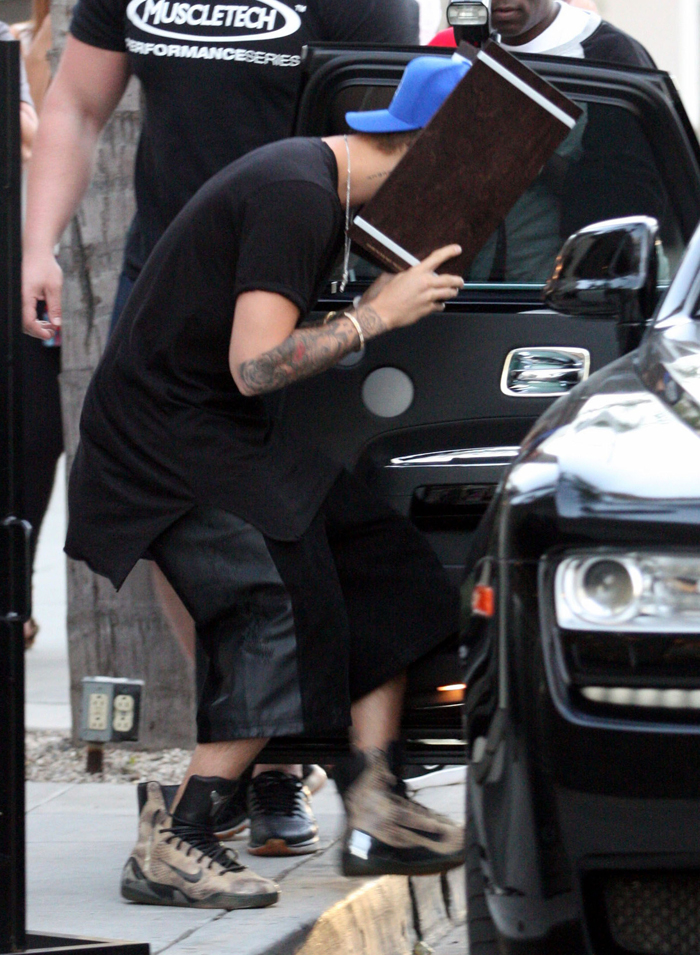 Photos courtesy of Fame/Flynet & WENN