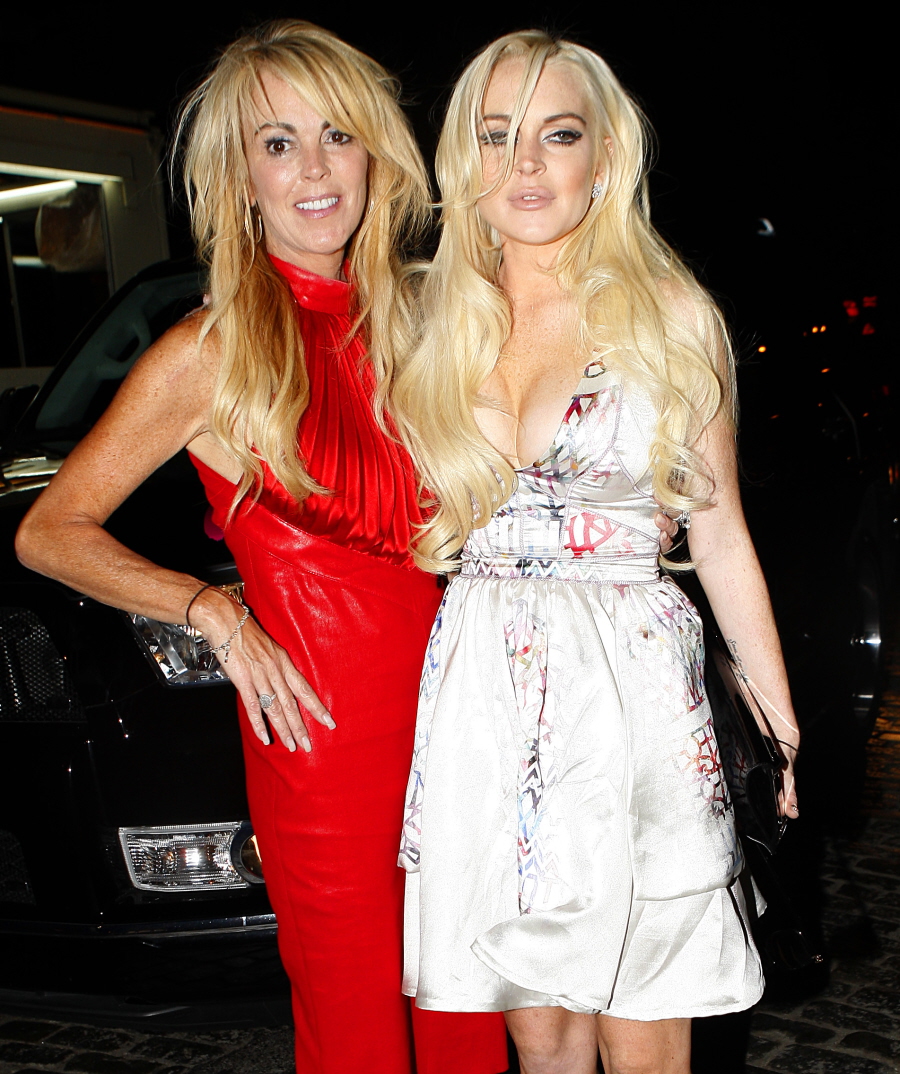 Lindsay Lohan and Dina Lohan would never do drugs together. Never. How could you say such a thing? How could you even insinuate that? It's not like either woman has a long history of lying. It's not like either woman has been arrested while under the influence of drugs or alcohol. It's not like one addiction feeds the other's addiction in a cycle of abuse, neglect and shadiness. What kind of quack science is that? Don't you know that Dina Lohan used to be a Rockette? Didn't you know that she is a brave and fearless single mother struggling to pimp out her children so that they can make the mortgage payments on her Long Island mansion? HOW DARE YOU SIR.
So, Lindsay Lohan has found someone else to sue. And it's a doozy!! Lindsay and Dina Lohan are suing… FOX NEWS. Because one of Sean Hannity's guests said on air that Lindsay and Dina do drugs together. You guys… this is going to get good.
Lindsay and Dina Lohan have sued Fox News Channel and Sean Hannity claiming they were smeared on the network when someone on Hannity's show claimed LiLo and Dina snorted coke together. In the lawsuit — obtained by TMZ — there was a discussion about recently deceased celebs, including Philip Seymour Hoffman, regarding celebrity drug use. The panel was discussing who might die next.

Michelle Fields said, "Lindsay Lohan's mom is doing cocaine with her" — insinuating Lindsay would be the next to go.

Lindsay calls it "malicious innuendo." For the record, she's admitted to doing coke. She also claimed her mom was on coke in a hysterical call she made to her dad in 2012. The discussion occurred in February of last year, just days after Hoffman's death.

LiLo and Dina claim it was "a direct smear on the character/reputation of Lindsay and Dina."

We reached out to FNC … so far no word back.
Just from memory, I can think of about a dozen episodes where Dina was at the very least a WITNESS to Lindsay's extreme drug and alcohol abuse over the years. Take that with the knowledge that Dina is sometimes so high/drunk that she literally makes no sense, and that's when she's on camera doing a paid interview. To be fair though, Dina has consistently denied "partying" with Lindsay. And for what it's worth, I tend to believe that Dina's drugs of choice would be liquor and maybe pills, not so much cocaine.
How about this explanation: Dina and Lindsay would never do cocaine together. Because Lindsay refuses to share.
Update: Fox News has issued a statement about the lawsuit. Here you go: "We will defend this case to the fullest. The remark about which Lindsay and Dina Lohan complain was made on live television by a guest nearly a year ago. We removed the segment from our archives altogether last February and also apologized on-air. At that time, the Lohans did not make any demands for money, and we are surprised they are doing so now." They also gave us a transcript of the on-air apology, which happened on February 4th, 2014. Andrea Tantaros said on air: "Before we go tonight, on our February 4th episode, a guest made a comment about Lindsay Lohan and her mother that we cannot verify. We apologize for this oversight."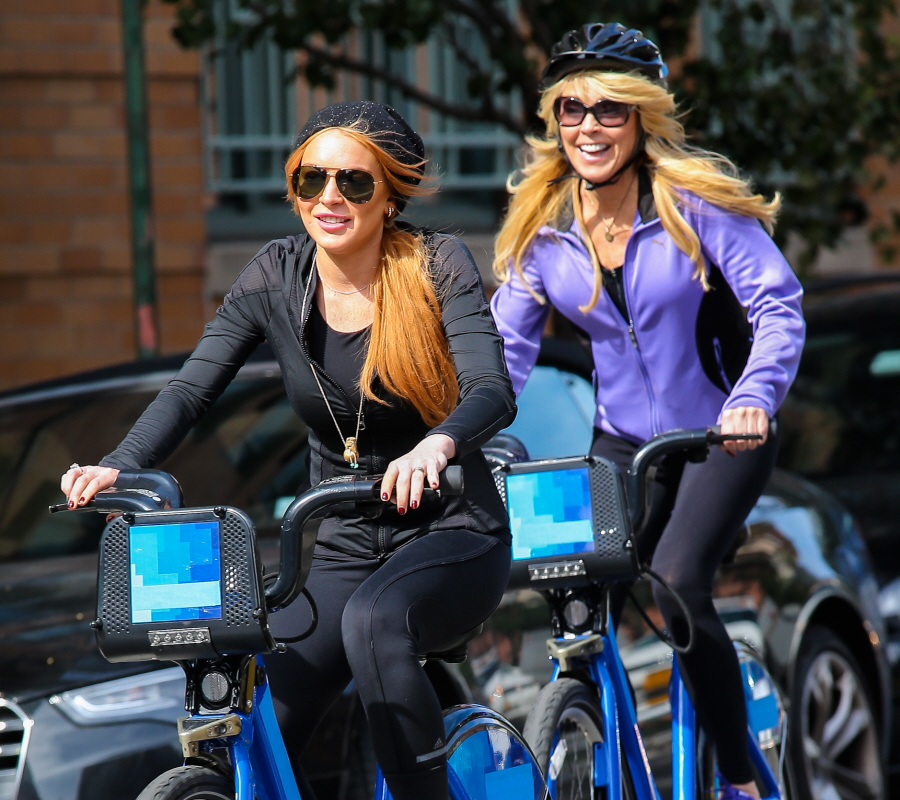 Photos courtesy of WENN, Fame/Flynet.