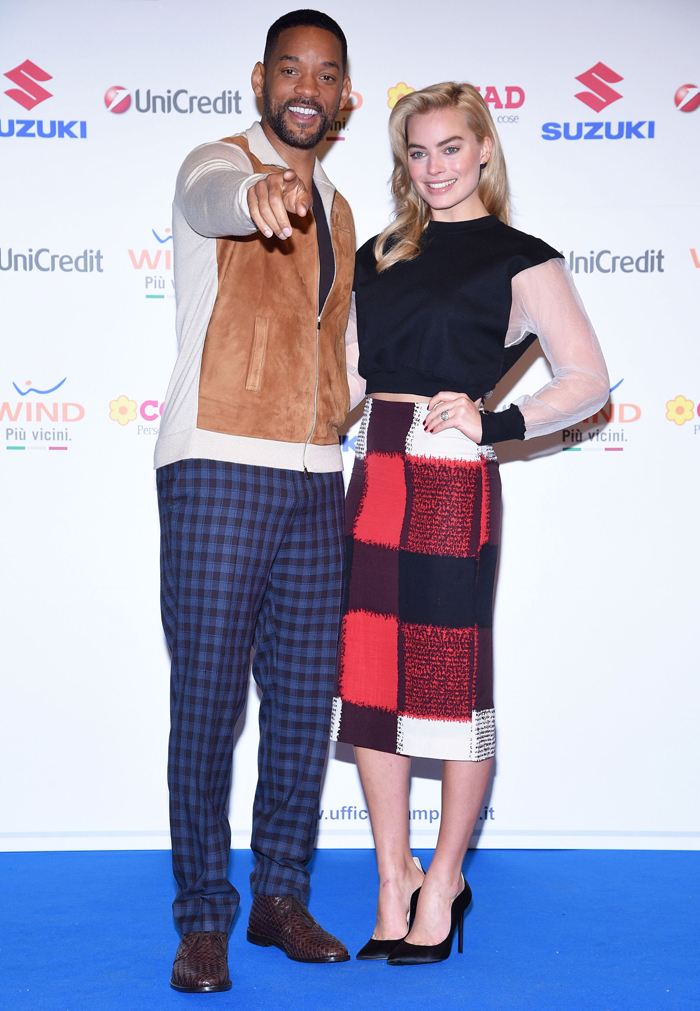 Here are some photos of Will Smith and Margot Robbie premiering Focus at an Italian film festival. Margot's wearing a Marni resort outfit. I worry about this movie bombing and negatively affecting her career. Will has built up enough of a box-office record that he'll be able to skirt the blame for at least a few more duds. Look at Johnny Depp continuing to skate around with his merry band of quirky characters. Will's never had a Pirates of the Caribbean level of success, but he's still beloved by Hollywood. Margot's a fresh face, and she's a woman, which means she'll shoulder the blame when people want to go watch 50 Shades again instead of a predictable looking heist film.
Will's gone off the deep end lately in the parenting department, and I question his connection to reality. He's a very insulated, protected person. Will doesn't believe racism even exists in Hollywood anymore. The thought never crosses his Xenu-tweaked mind:
On a lack of diversity in Hollywood: "I didn't even think about that really, I can't say I feel negatively about it. I don't really think that it's too much of a problem. Really, my brain doesn't even work like that."

The Selma Oscar controversy: "In terms of what's snubbed and what's not snubbed, people vote for the movies that they want to vote for and they have that right."
[From Ok! Magazine]
Someone must have disregarded the Denzel Washington discussion of the Sony hack. I can't tell if Will is delusional enough to believe what he's saying, or if he's simply afraid to walk into a serious discussion. Nothing is serious when it comes to Will's persona. He walks around on red carpets, pulling faces and pointing, and everything is wonderful in life. Marriage and parenting? Also never a problem.
There's a story in this week's issue of OK! Magazine that says Will and Jada told their kids they can't hang with the Jenner girls anymore. This source is suspect, but it's also the same magazine Will talked to about non-existent racism. So there could be something there. We've heard buzzings about how Jada thinks Kendall is a brat. It's still hard to believe Will and Jada would lift a finger to throw down a rule for their kids.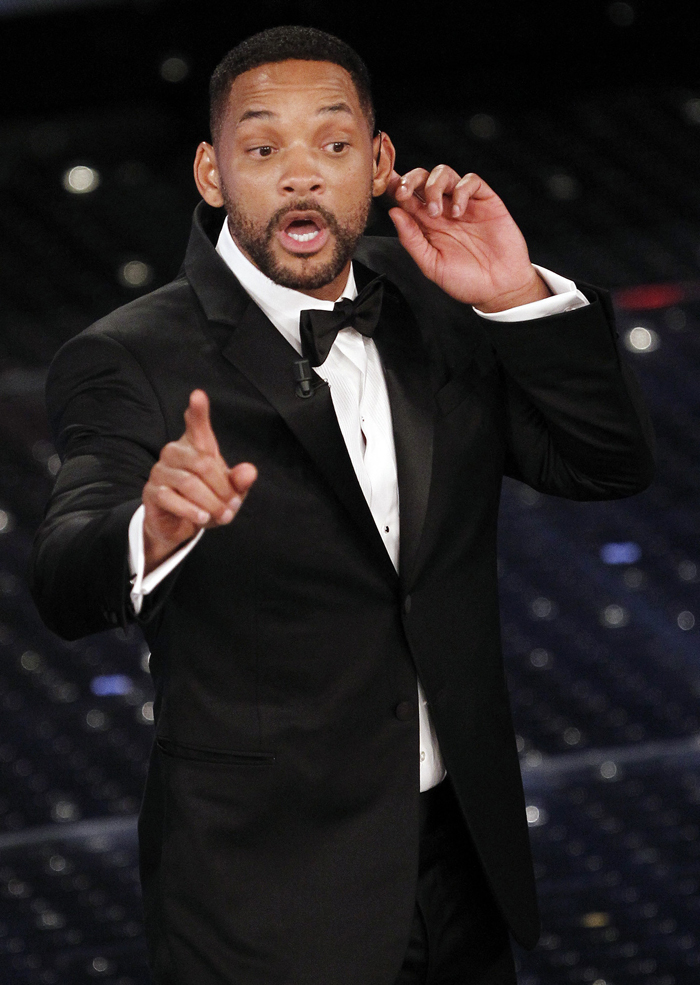 Margot's dress in this photo is Valentino.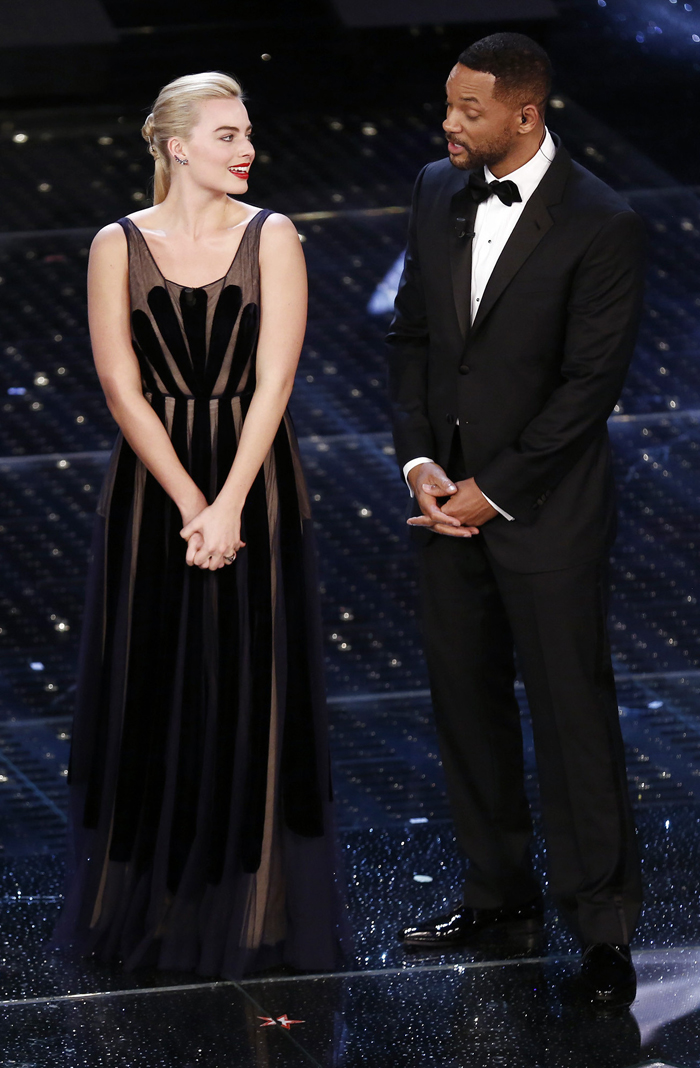 Photos courtesy of Fame/Flynet & WENN