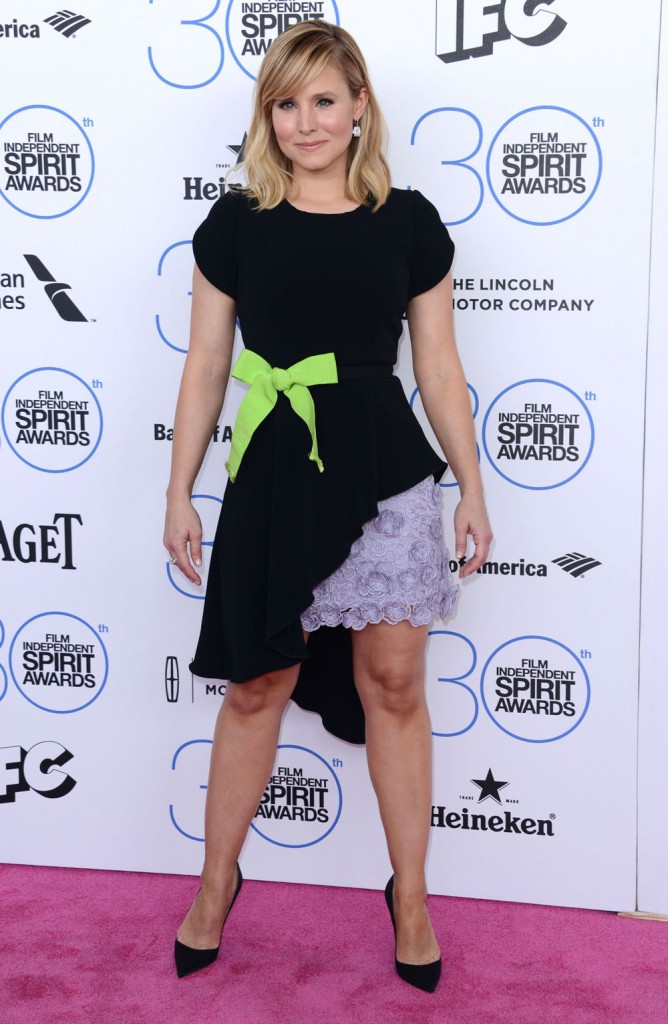 Yesterday's Independent Spirit Awards were a lot of fun, as usual. There were some decent jokes, memorable speeches, blatant product placement and a laid back vibe that only the Spirit Awards could achieve. Kristen Bell and Fred Armisen hosted, and they had a nice musical number, a twist on "A Little Bit Country, Little Bit Rock and Roll" as well as a cute bit where they seemingly ad libbed what the attendees were thinking. My favorite part was when they honed in on Andy Samberg and Armisen made Samberg sound like an idiot.
The big winners last night were Birdman and Boyhood, Birdman took home best feature while Boyhood earned best director, with some awards going to Nightcrawler and Whiplash. The complete list of winners is here. As usual we'll be covering the fashion.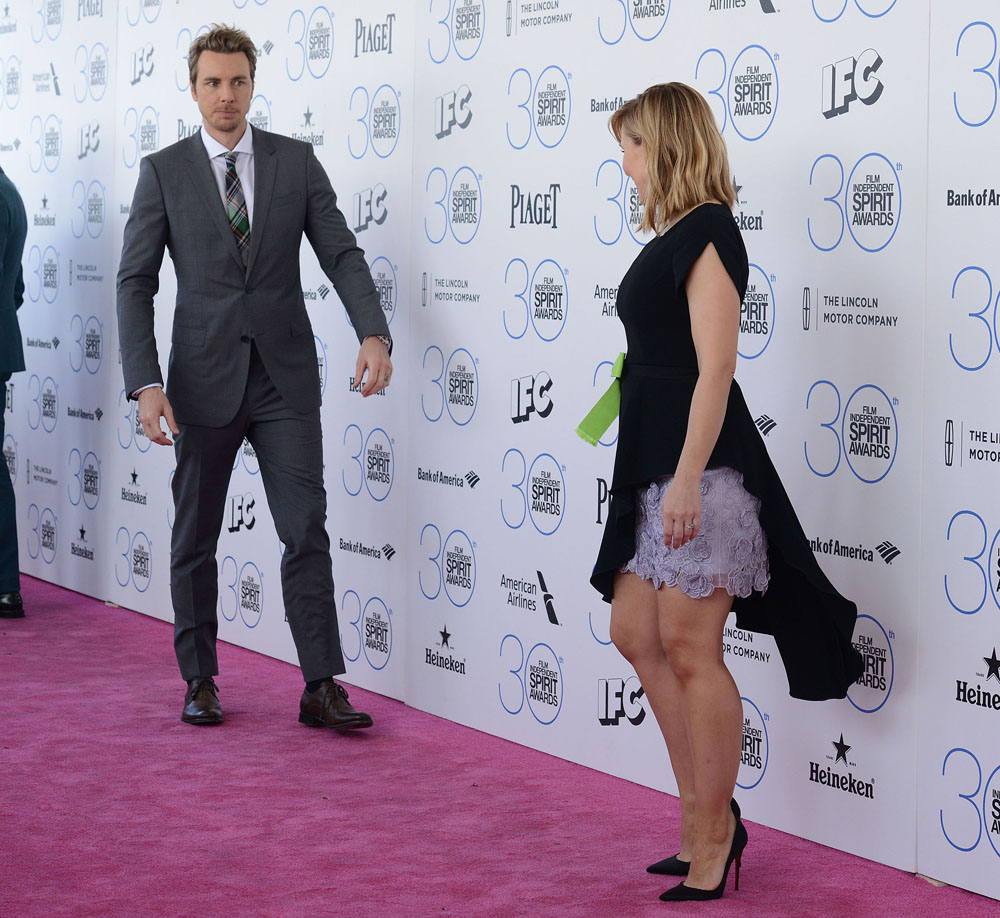 First off is co-host Kristen Bell in a bizarre black Andrew Gn dress featuring a green side bow on the waist and a diagonal hem that trailed down to reveal half of a lilac miniskirt. The fabric on the skirt gives the illusion that her dress is blowing up to reveal old timey bloomers. What possessed her to wear this? The good news is that Kristen ditched this dress for a white eyelet top and skirt for the ceremony. Here's what she wore inside: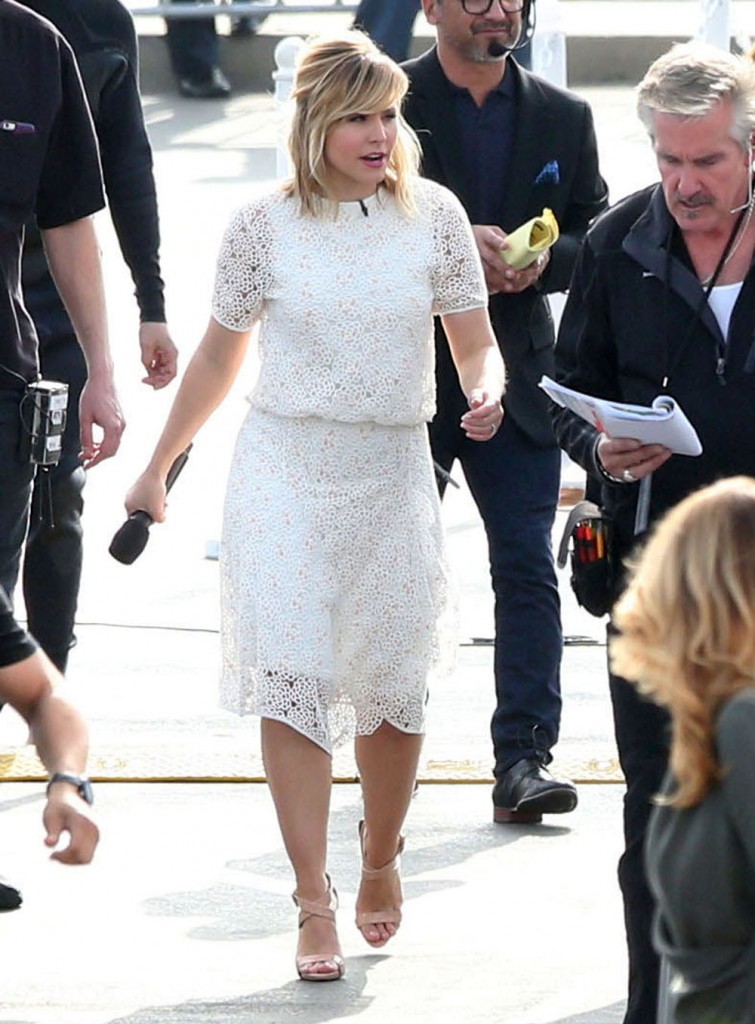 Presenter Emmy Rossum was super cute in a cream sleeveless Oscar de la Renta gown with floral embroidery. If you look closely you can see that the skirt under the mesh overlay features wide horizontal stripes. This is a feminine, playful look and it was so pretty on camera. Of course I think Emmy elevates most of the things she wears though.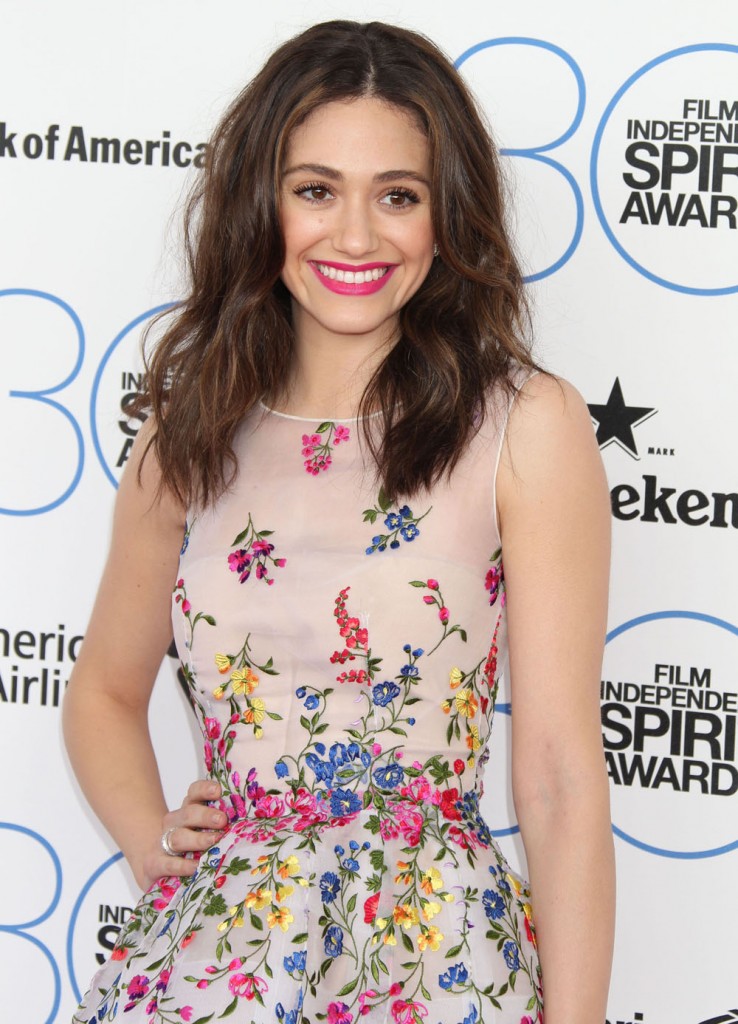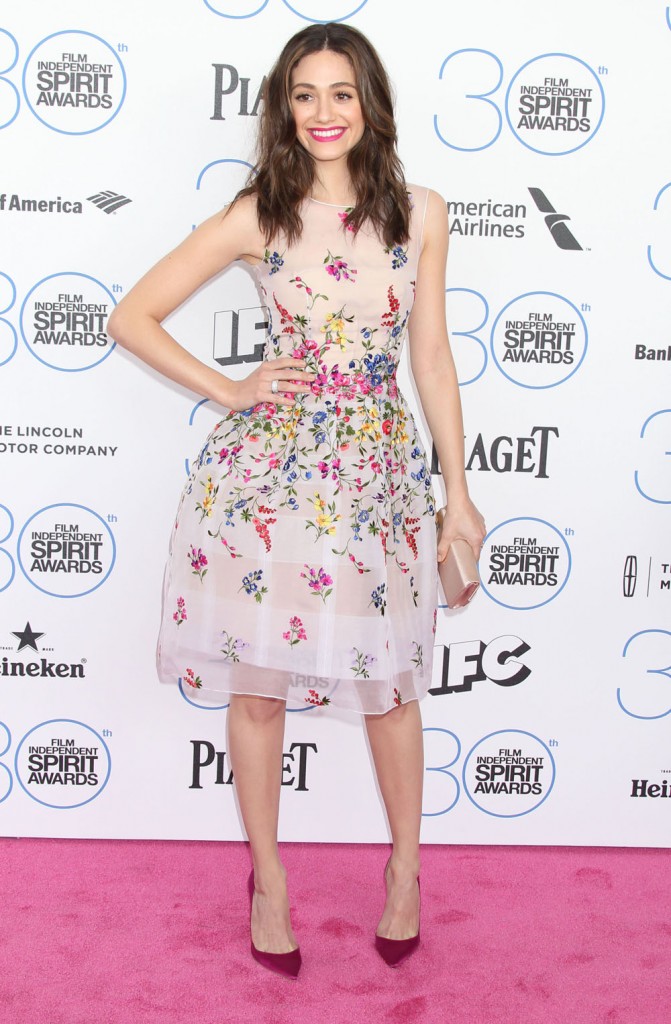 Nominee and presenter Jenny Slate was in a tight Mary Katrantzou strapless gown with a beige top and a bright yellow skirt. The colors are kind of fug and there are random numbers and letters embossed on the fabric, which is strange. I think she's somewhat pulling this off. Like Emmy, she makes up for it with her attitude.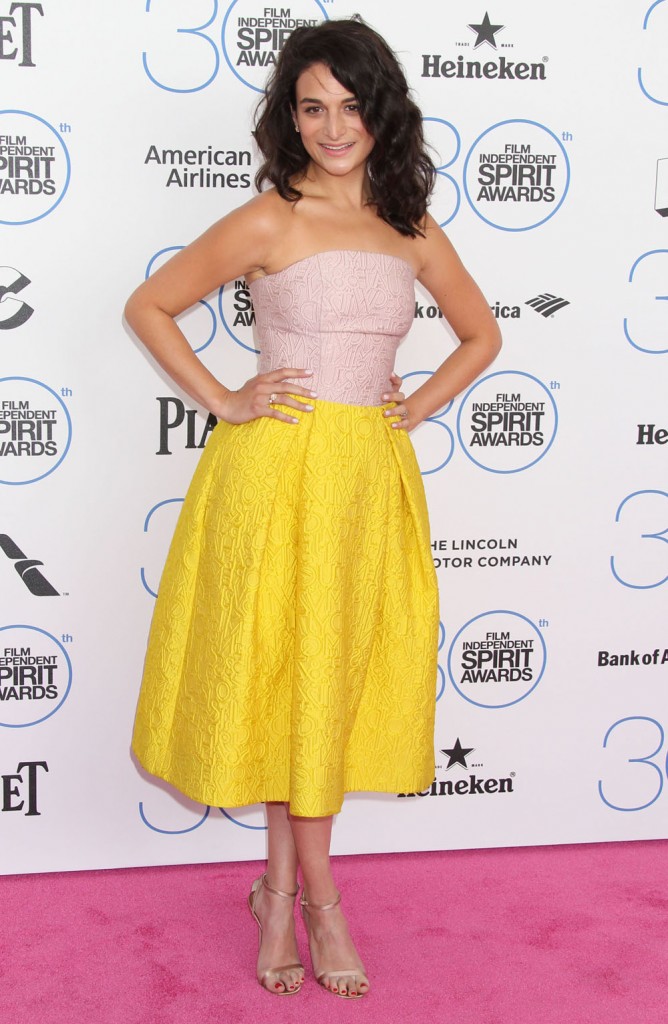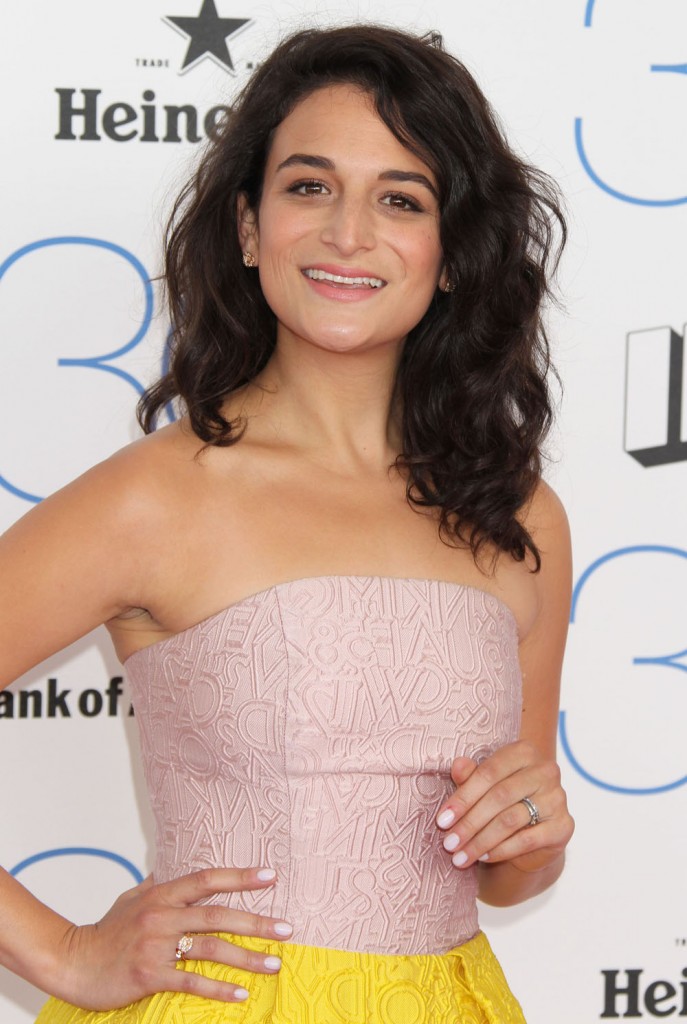 Patricia Arquette won for best supporting female. She's pretty much a lock for tonight's Oscars. Arquette was in a black Raoul top and skirt featuring beading and sequins along the neckline and bottom of the short-sleeved top. The outfit was kind of forgettable and I hope she brings it tonight. She was gorgeous in Vivienne Westwood at the SAGs. When Patricia went up to accept her award, an announcement got triggered unexpectedly and she joked "Was that God? She sounded great." She also thanked network television for helping her make a living and gave a shout out to film distributors.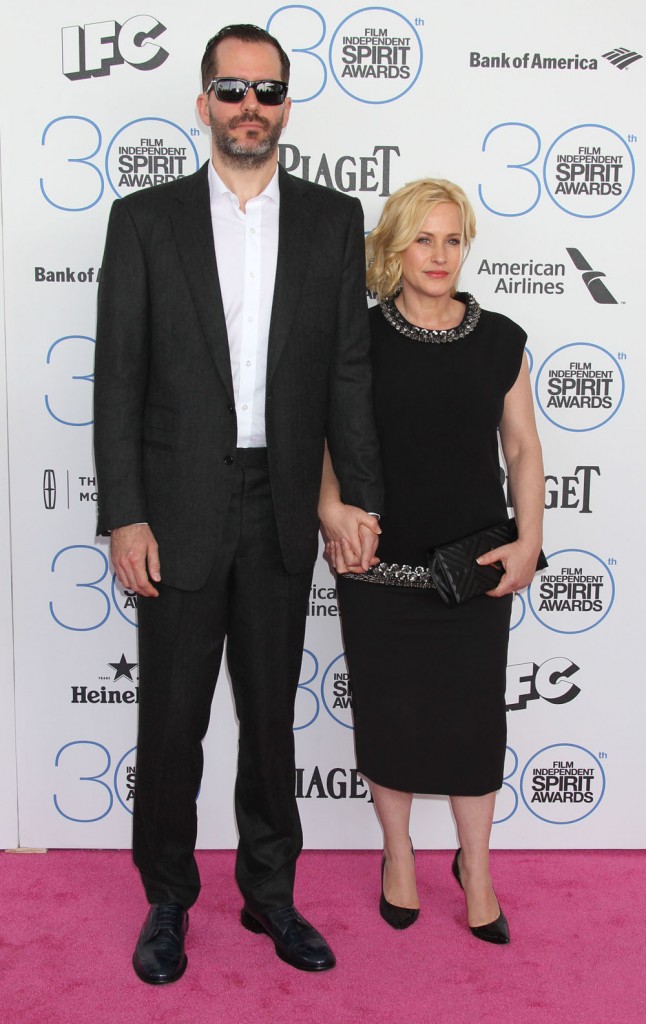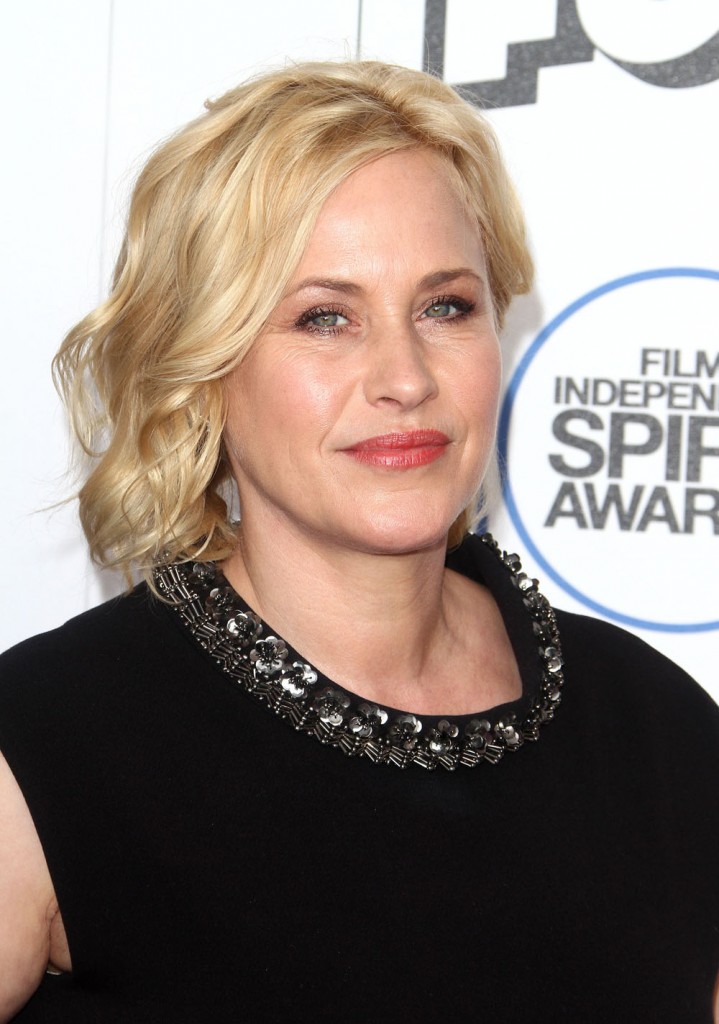 Patricia's costar Lorelei Linklater was in a black McQ Alexander McQueen pantsuit. This girl is 20, she loves goth style and yet she's still able to smile like that on the red carpet. I think she's super cute and I enjoy that she's staying true to herself.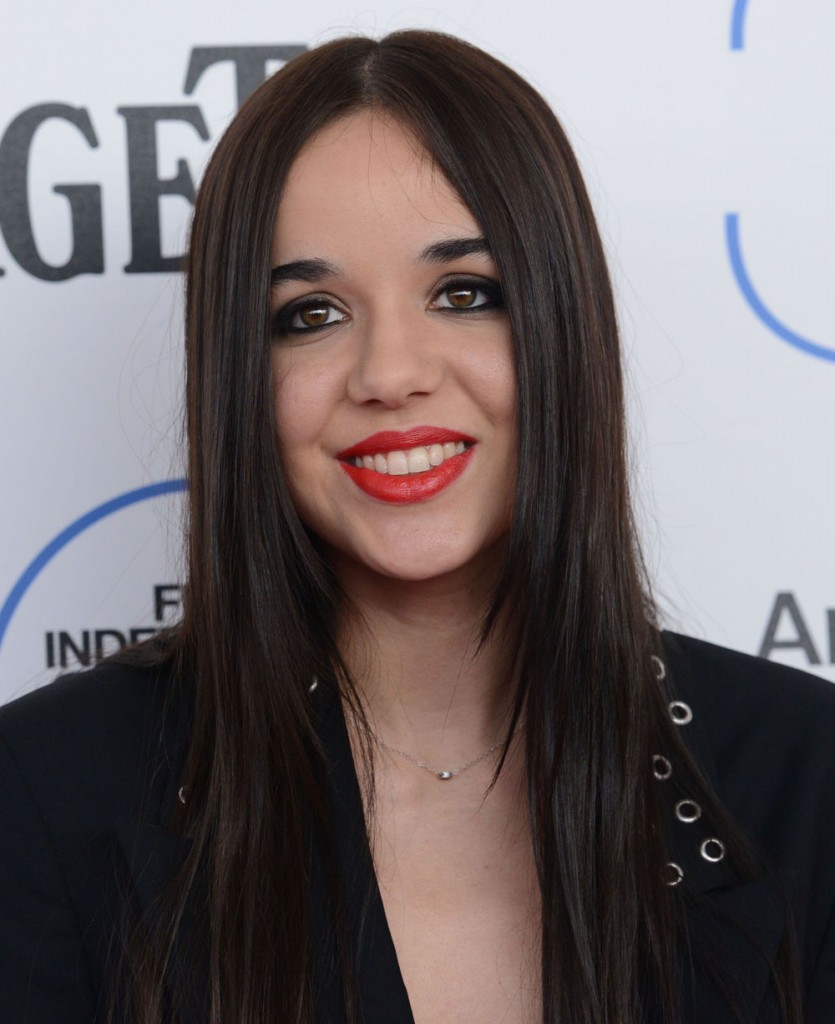 Look at her boyfriend! Two peas in a pod.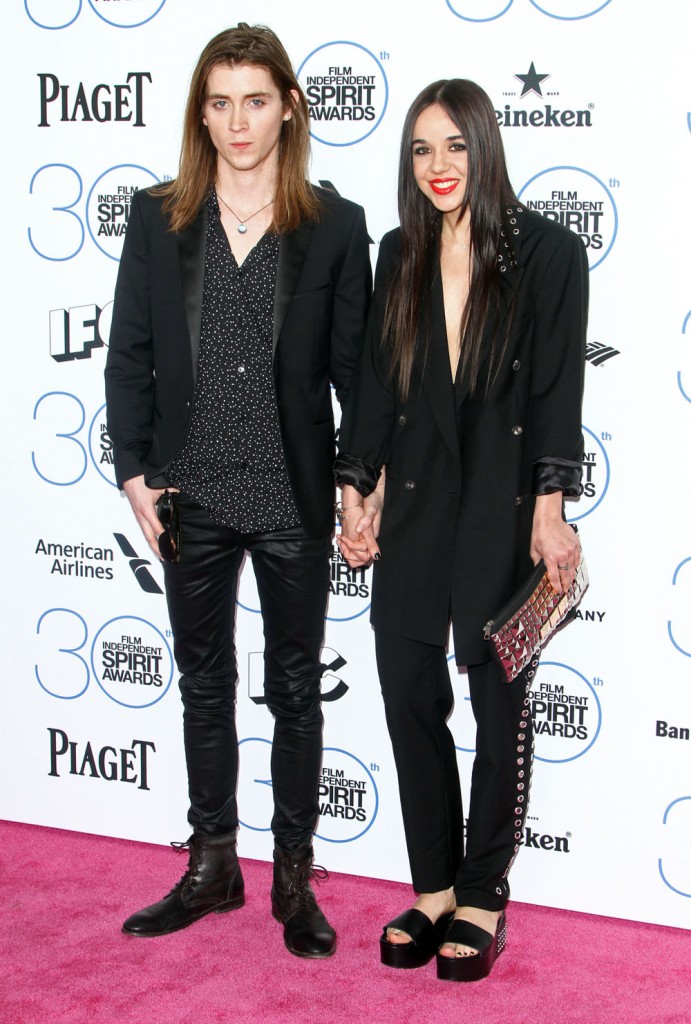 I'm throwing Gillian Jacobs in at the end here because I miss Community and because I really liked her little contemporary Preen dress. She didn't Britta this up. One complaint: I like her better blonder.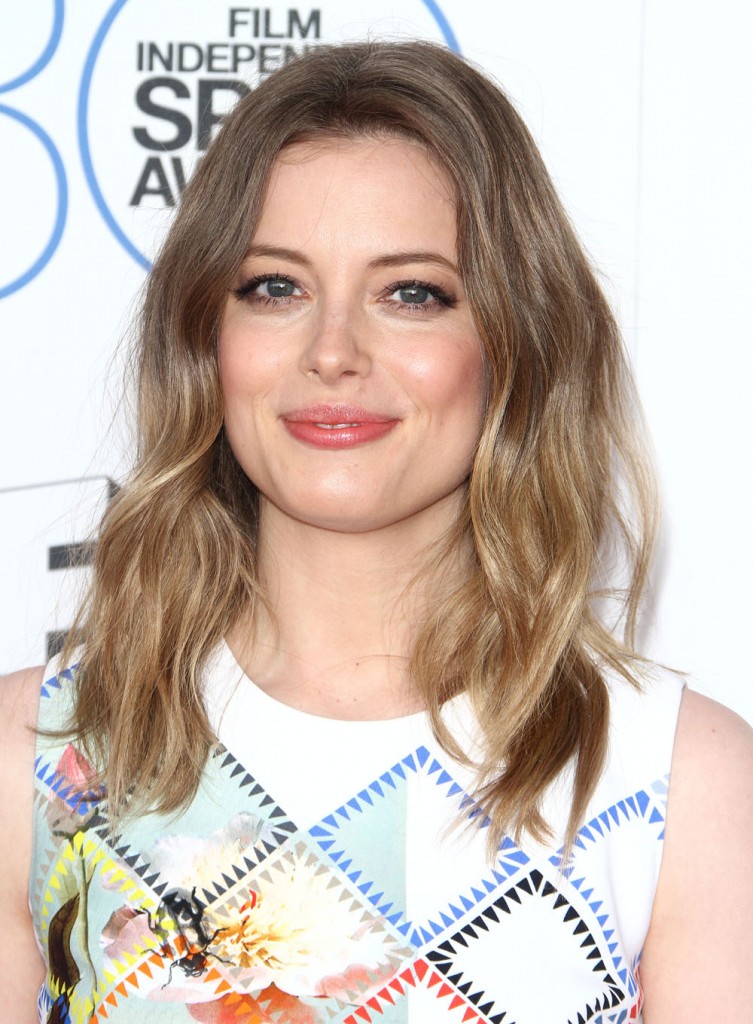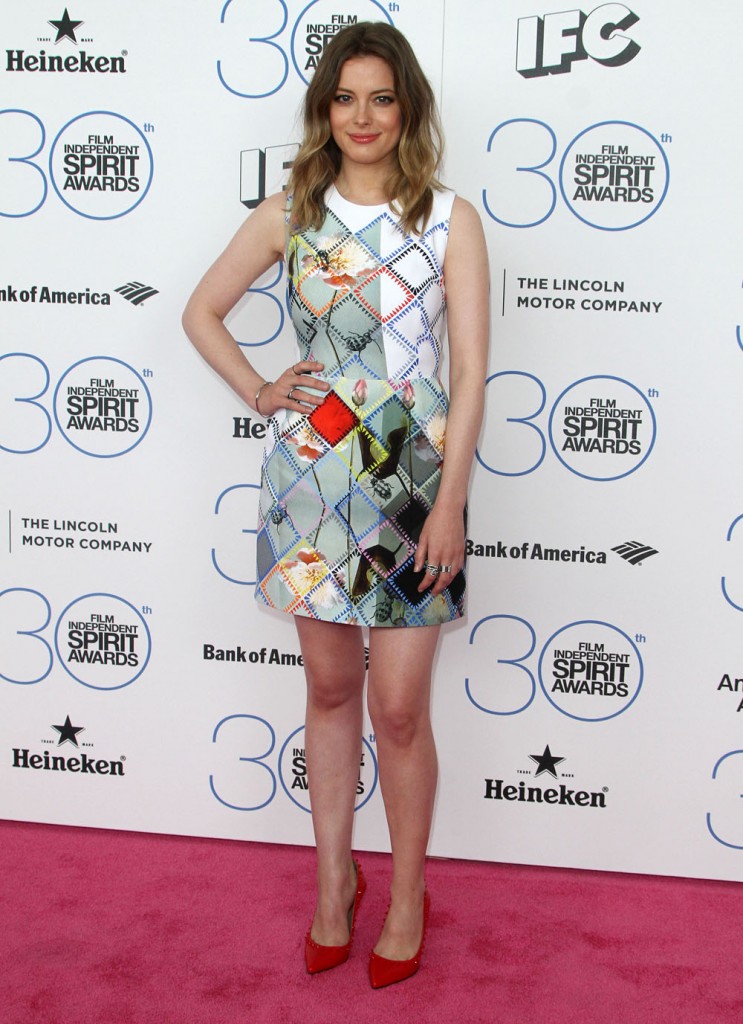 Photo credit: WENN.com and FameFlynet