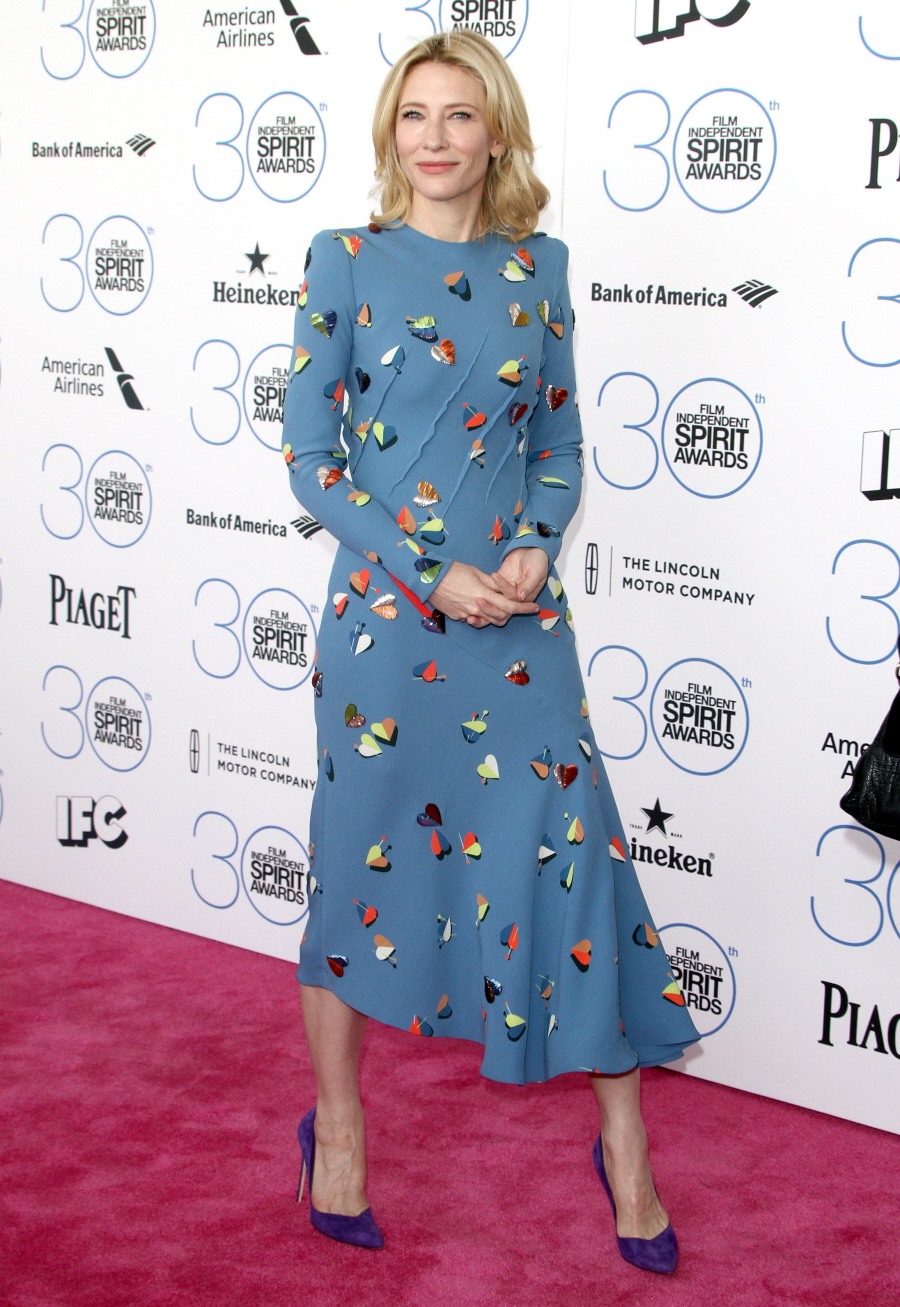 God, I've missed Cate Blanchett so much during this awards season. I have actually had fashion pangs for Cate and for Lupita. We were so blessed last year!!! Anyway, Cate came out to the Independent Spirit Awards yesterday. Cate hasn't been around at all during this awards season, which makes sense because she'd rather be in Australia, with her family. But she flew in to present at the Oscars (as the reigning Best Actress winner, she'll present Best Actor this year) and I'm assuming she just stopped by the Spirit Awards for fun, to see her friends and hang out a bit. Cate wore this heart-covered Schiaparelli Couture dress. I would loathe this on anyone else. If Julianne Moore wore it, I would be SO MAD. If Lupita wore it, I would think she was insane. But on Cate, it looks sophisticated and lovely. How does she manage to do that?!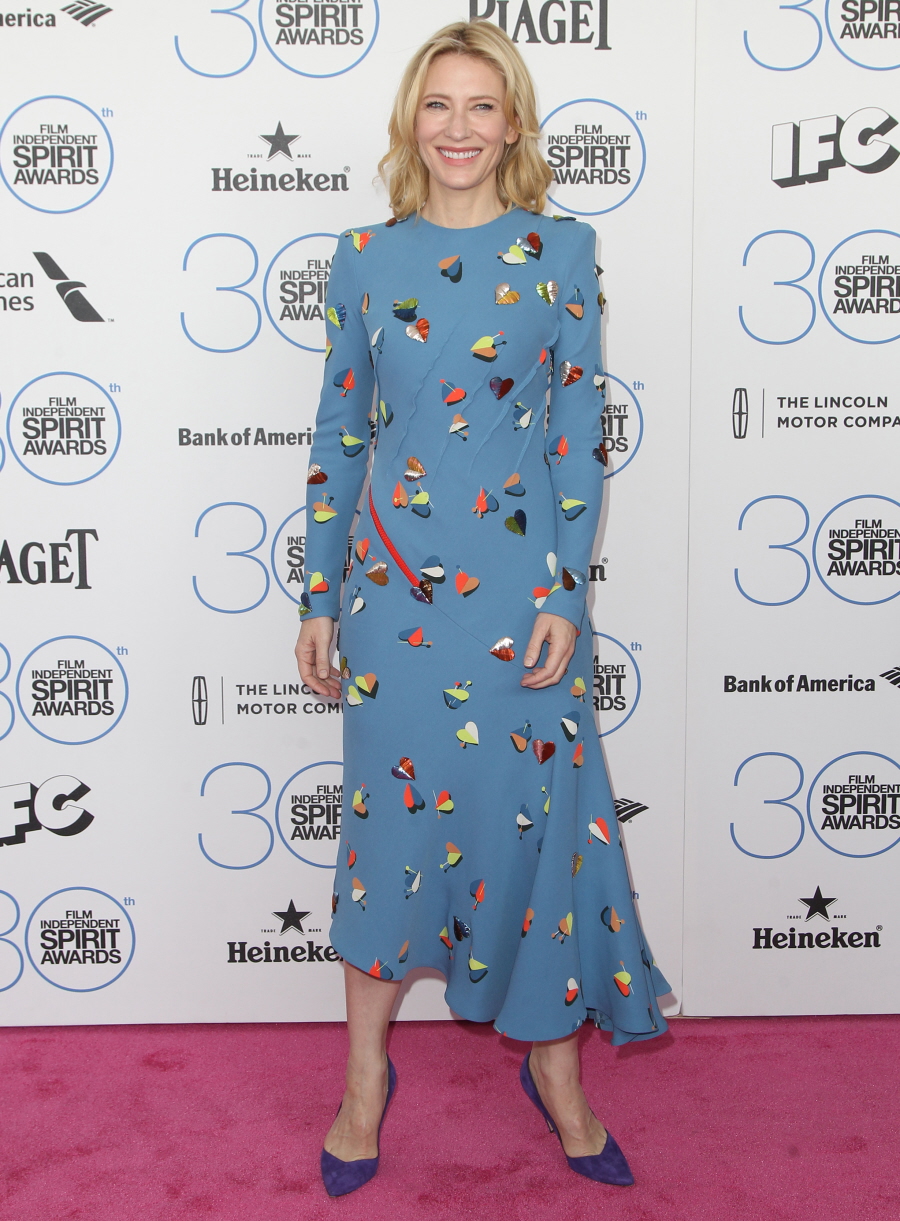 I think we should start calling Scarlett Johansson "The Body." If anything, she looks even better since giving birth. Yes, I'm not crazy about her stupid Miley hair and yes, this LBD by Bec & Bridge isn't anything special. But she still looks pretty and glowing.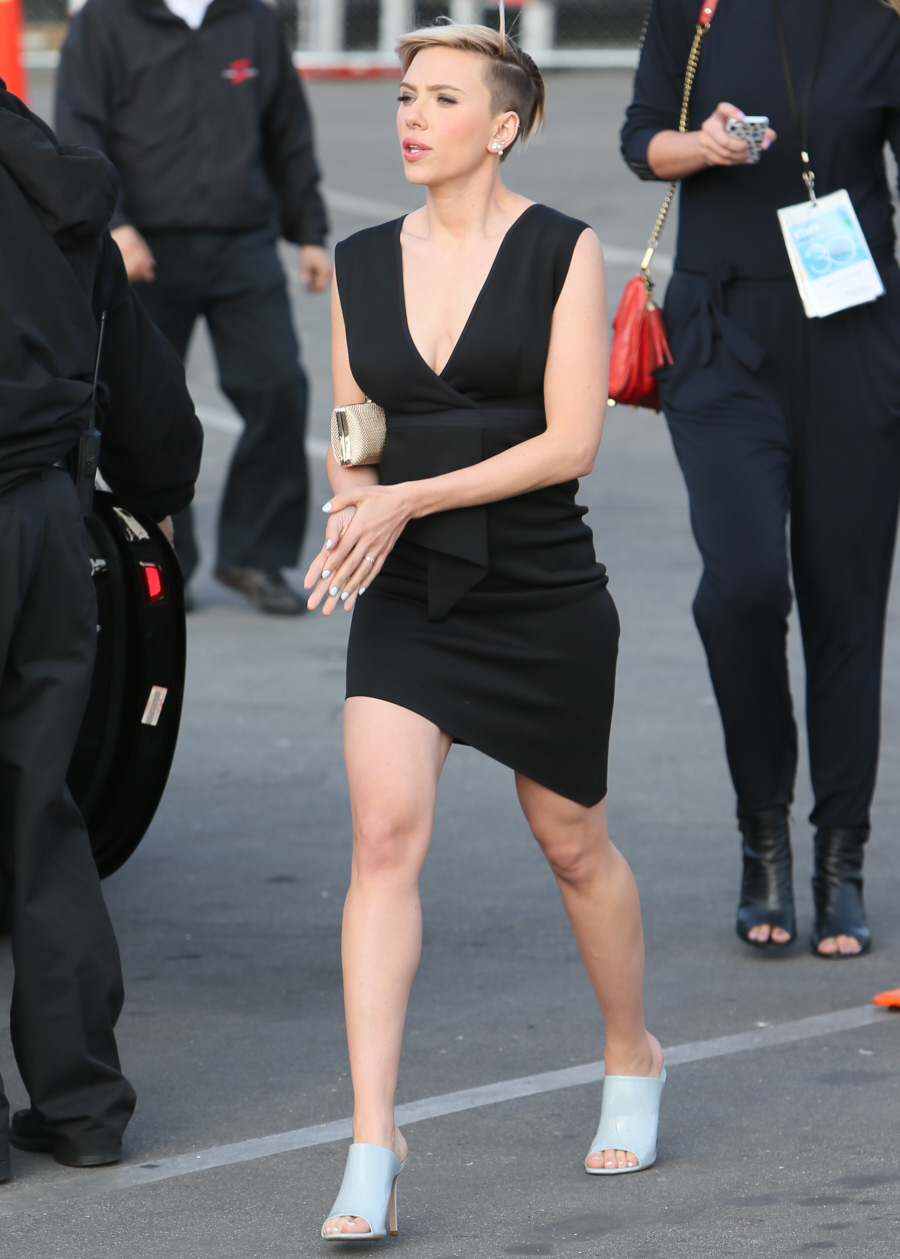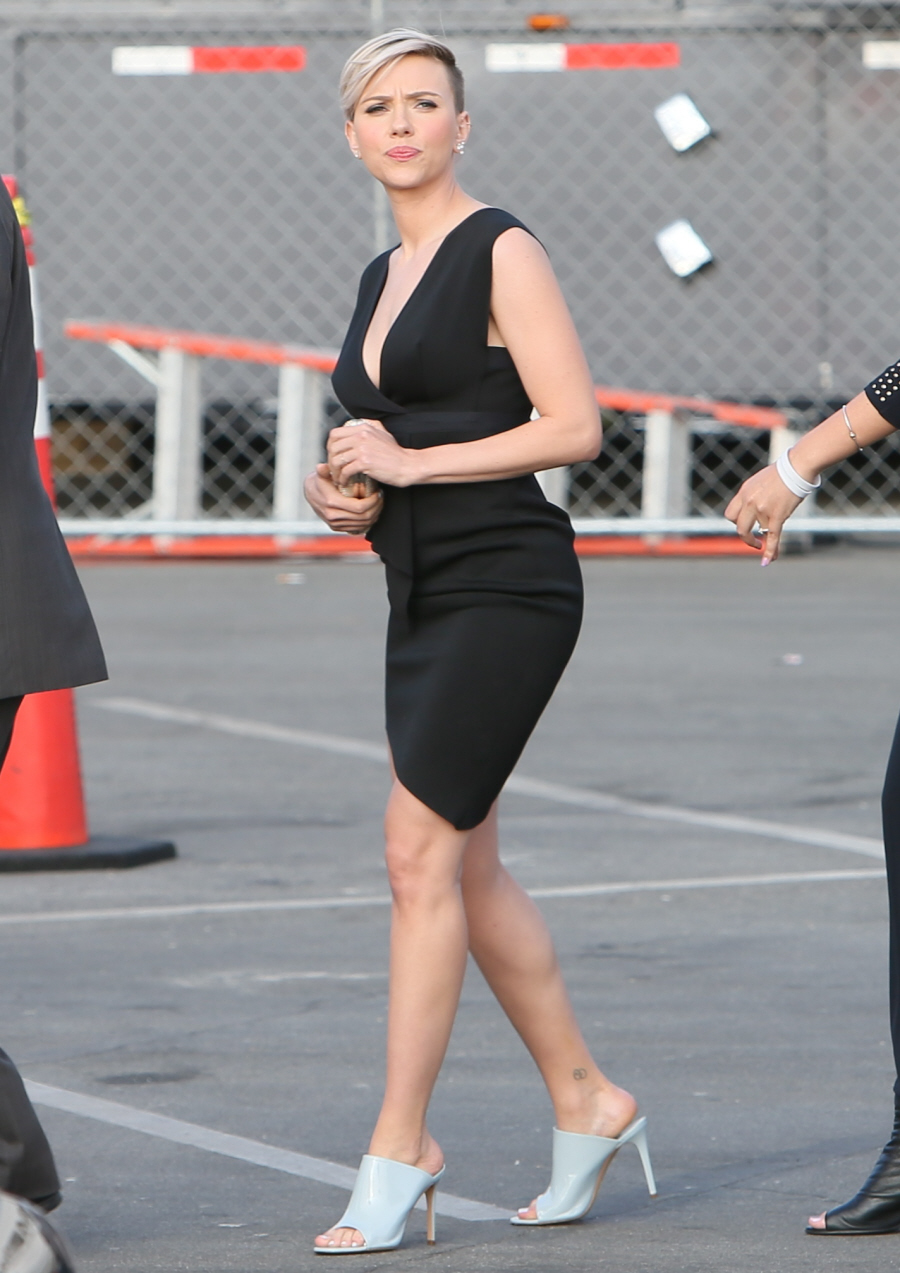 Carmen Ejogo in Roksanda. I hate this. But all I can see is a beautiful woman who got really unfortunate bangs, so that's clouding what I think of the jumpsuit.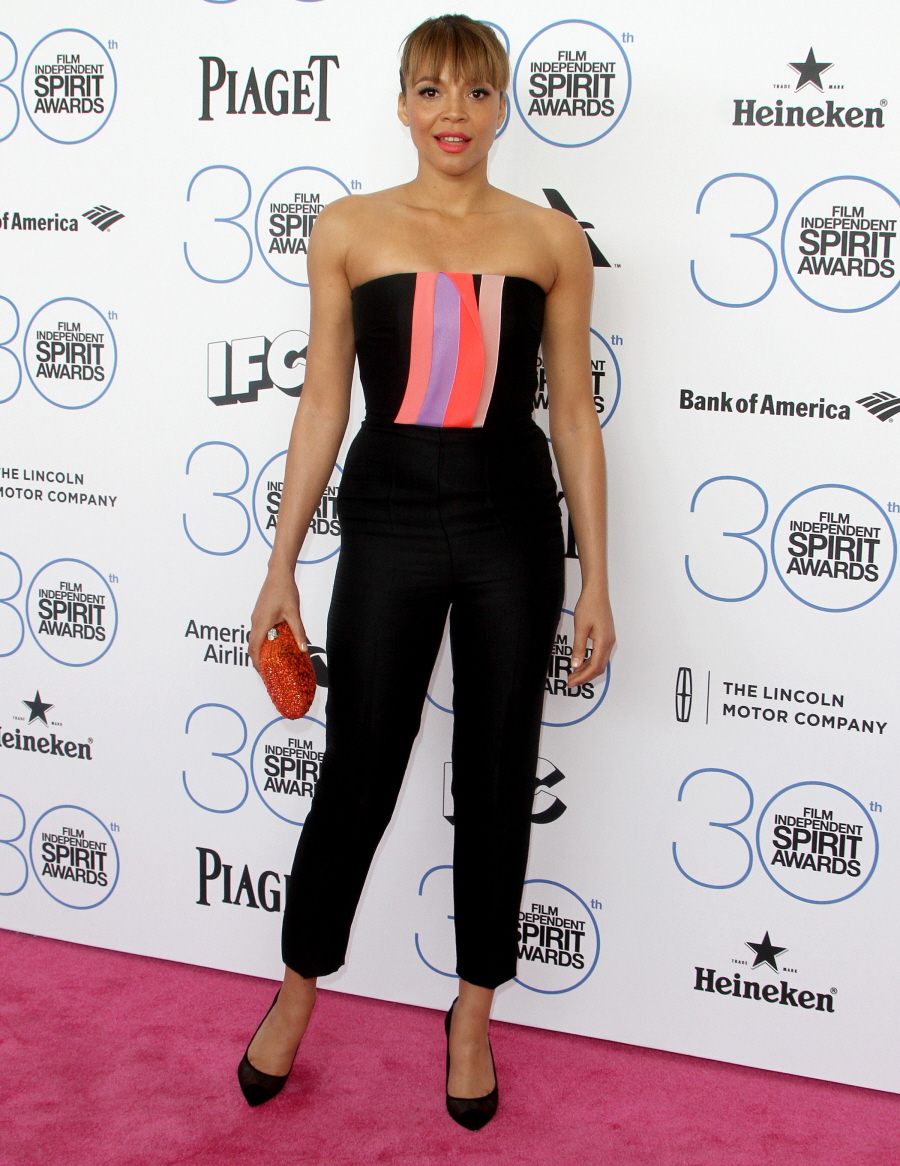 Ewan McGregor arrived at the Spirit Awards on a motorcycle. Because he's dangerous (to your pants).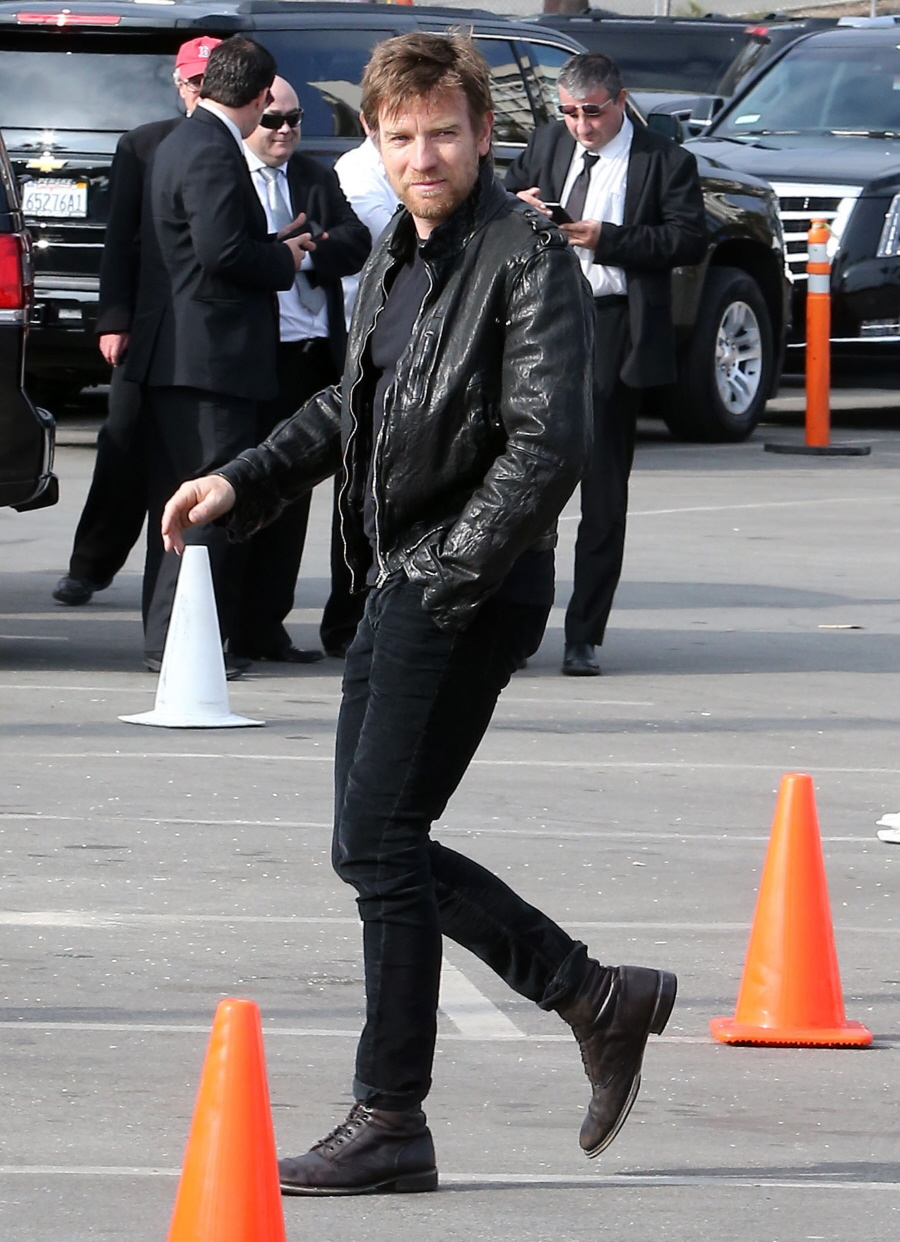 Matt Bomer is perfection. I'm not sure about his high-heel boots though. Did he borrow them from Tom Cruise or something?!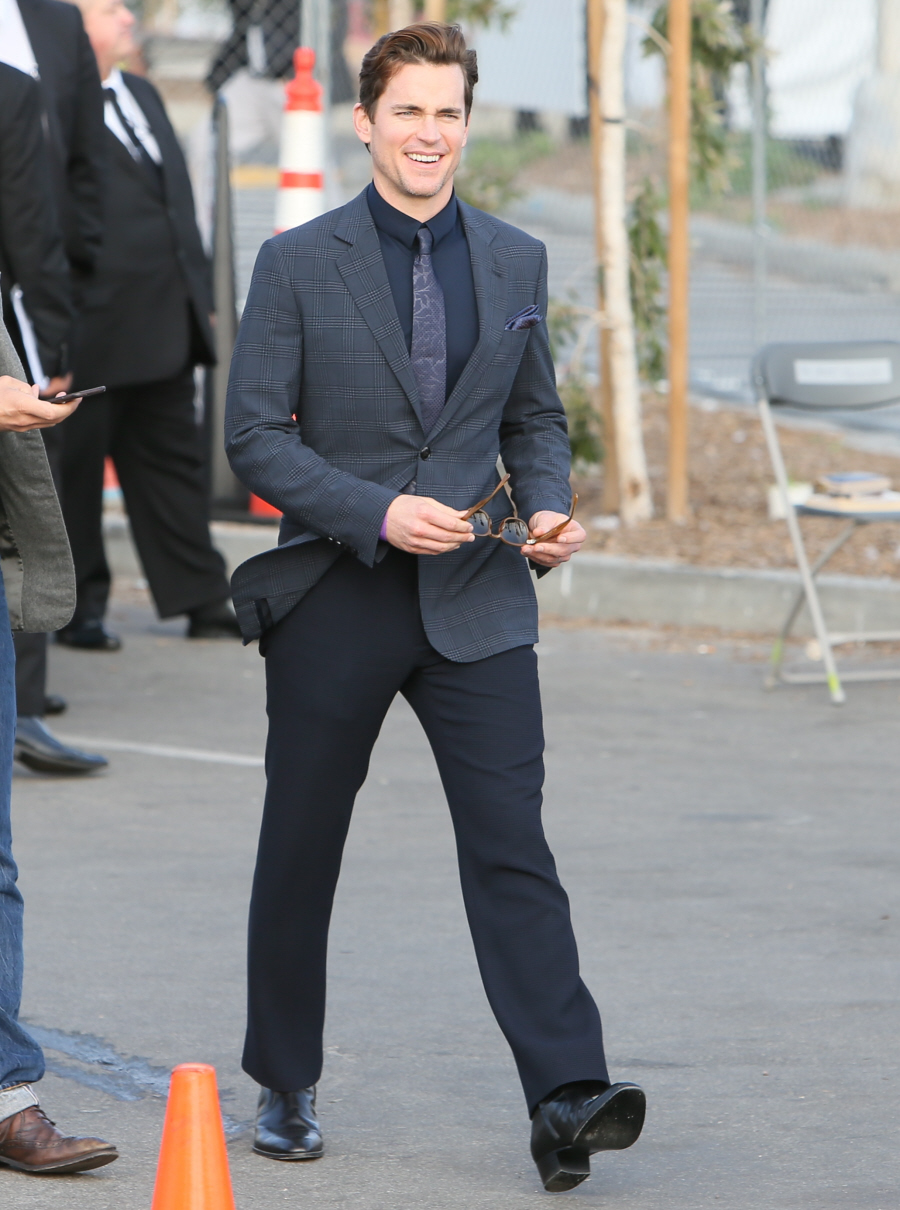 Photos courtesy of Fame/Flynet and WENN.