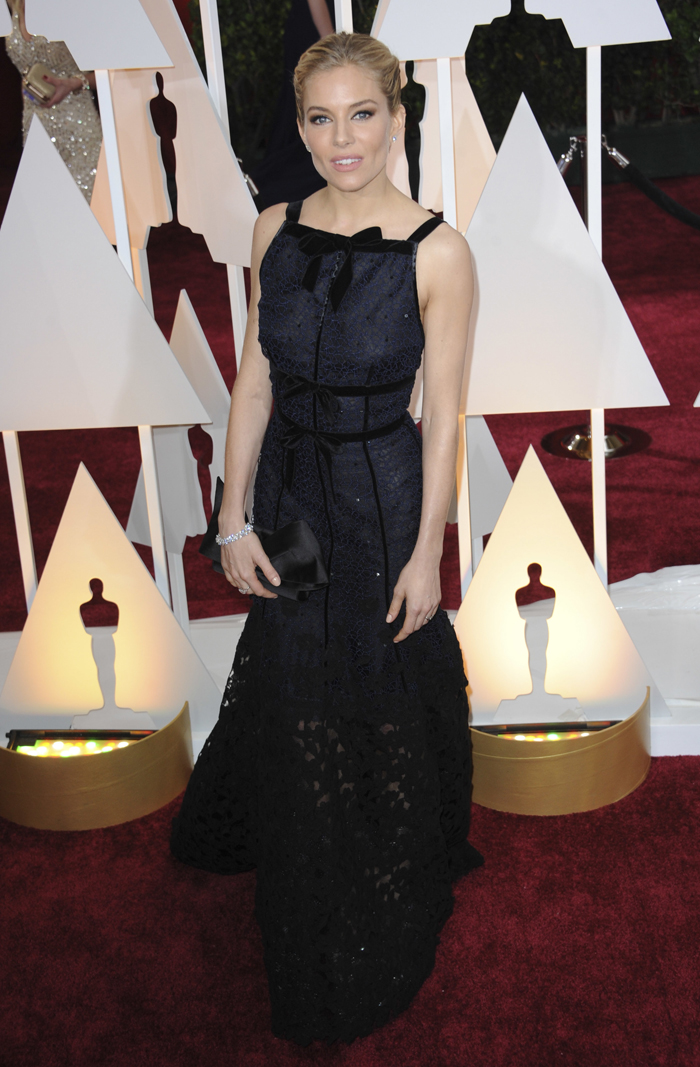 Sienna Miller's big return to Hollywood landed on the Oscar red carpet last night. This could have been a stunning moment, but I feel like she played it too cautious. It's hard to blame her for being gunshy given her past life as a messy starlet. Sienna opted for a midnight blue Oscar de la Renta dress with embroidery detail and black, belted bows. This isn't a bad dress, but it doesn't scream Academy Awards. This is a dress one wears when they want to go unnoticed. It worked. Sienna even downplayed her hair and makeup. Her trademark messy bob could have made for an interesting contrast, but no.
Here's some bonus Tom Sturridge and Robert Pattinson at the Vanity Fair party. Sparkles looks dapper. Is Tom's fly coming undone?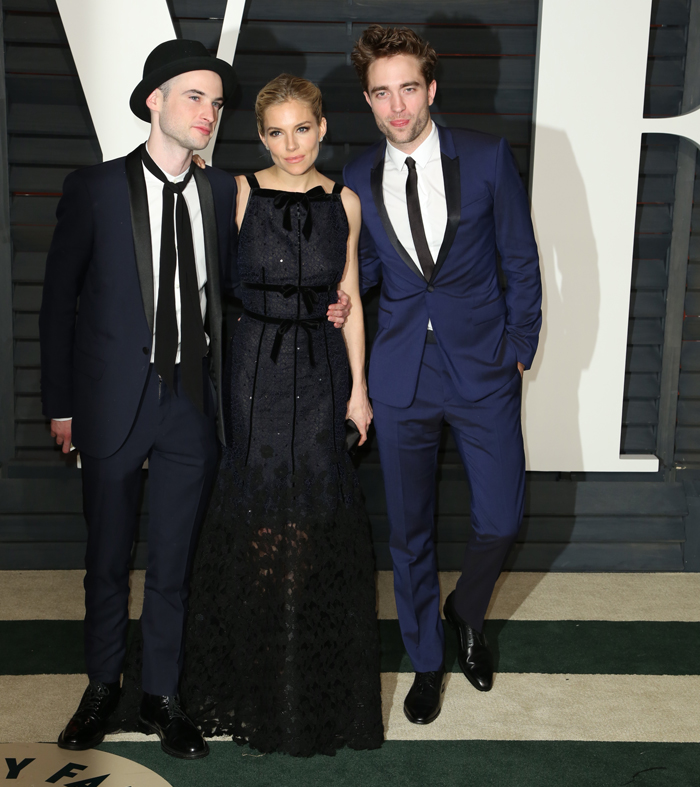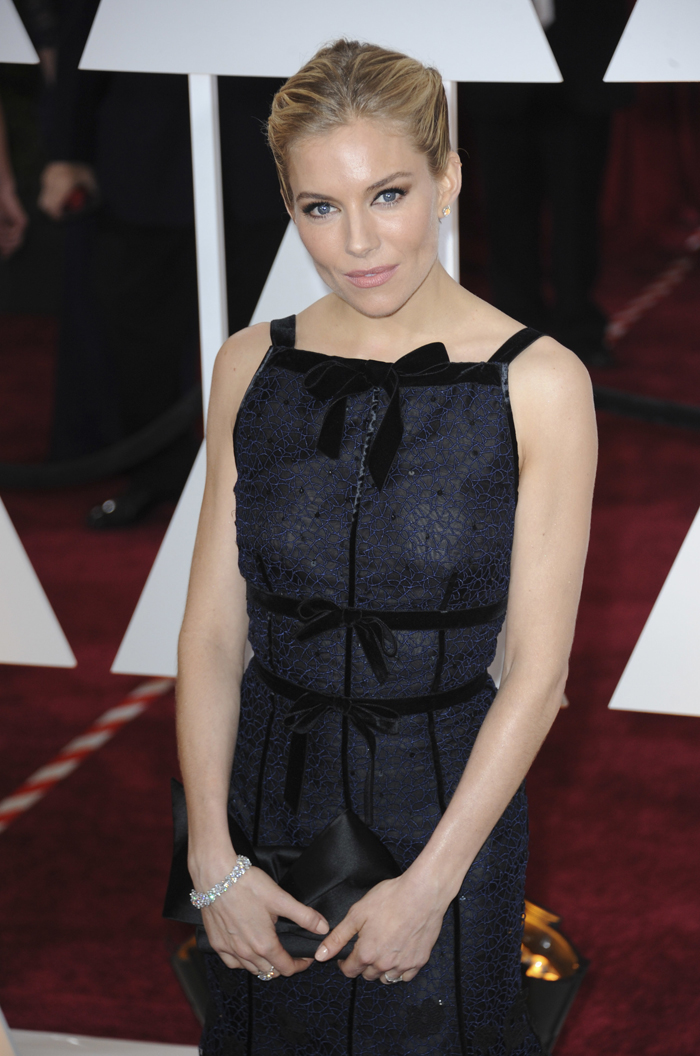 Chris Pratt and Anna Faris did their adorable couple dance together. Anna wore a Zuhair Murad couture gown that was fully encrusted in all manner of beads, sequins, and flotsam. I remain amazed at how Anna can choose gowns from any given designer and still look the same. She loves white and beige.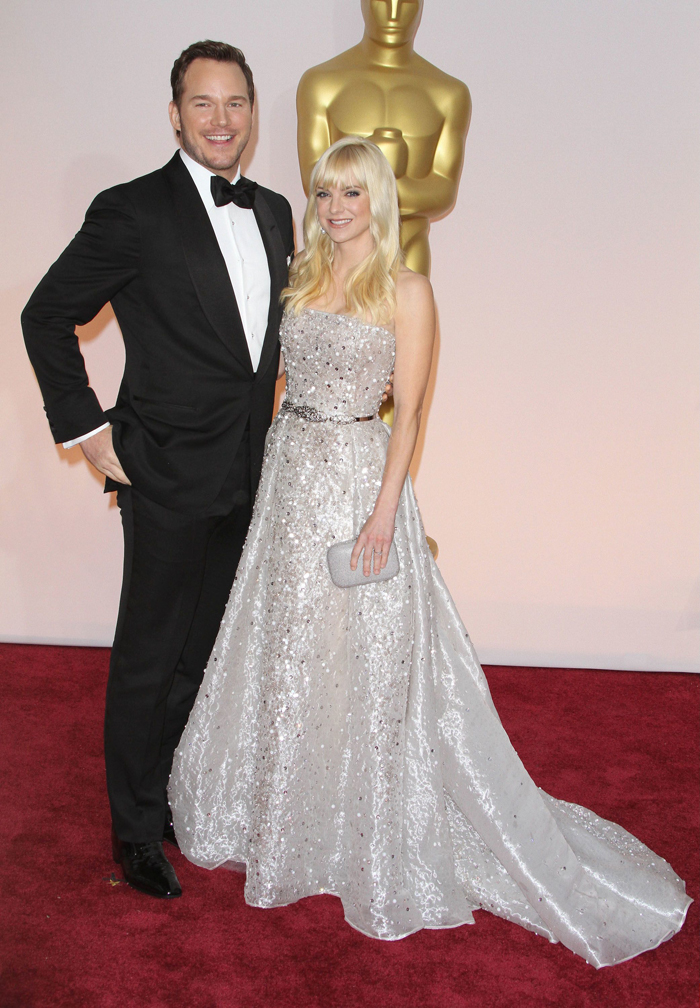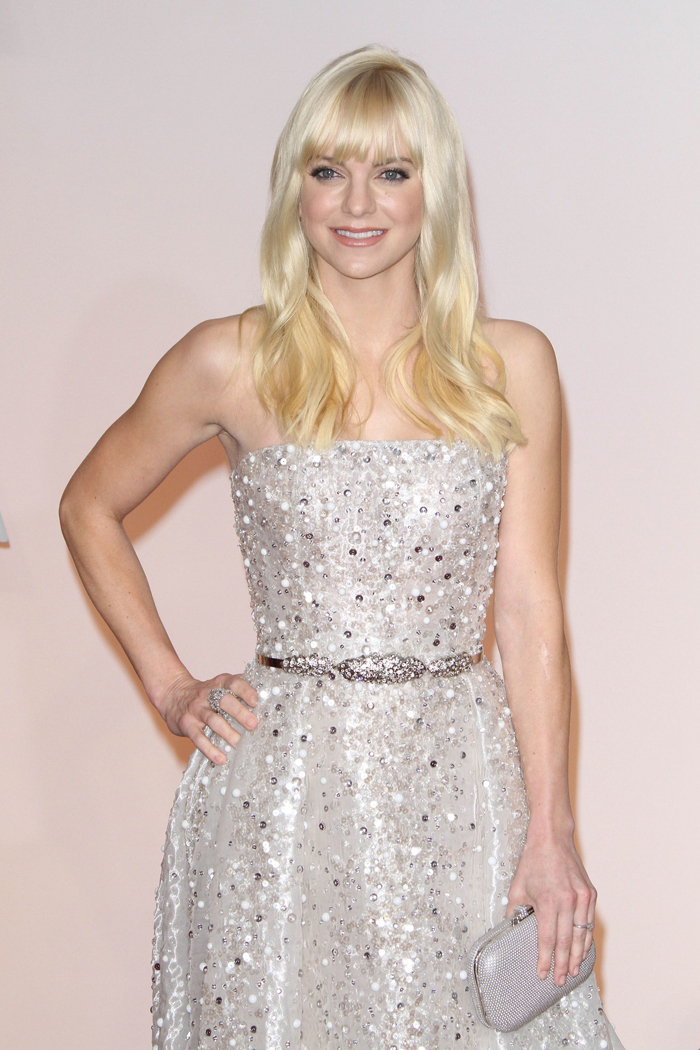 Channing Tatum walked the red carpet with wife Jenna Dewan. Jenna dressed it up in this Zuhair Murad with suprisingly few embellishments, which was nice. The runway version included a dramatic cape that would have been overkill as a +1 on the red carpet.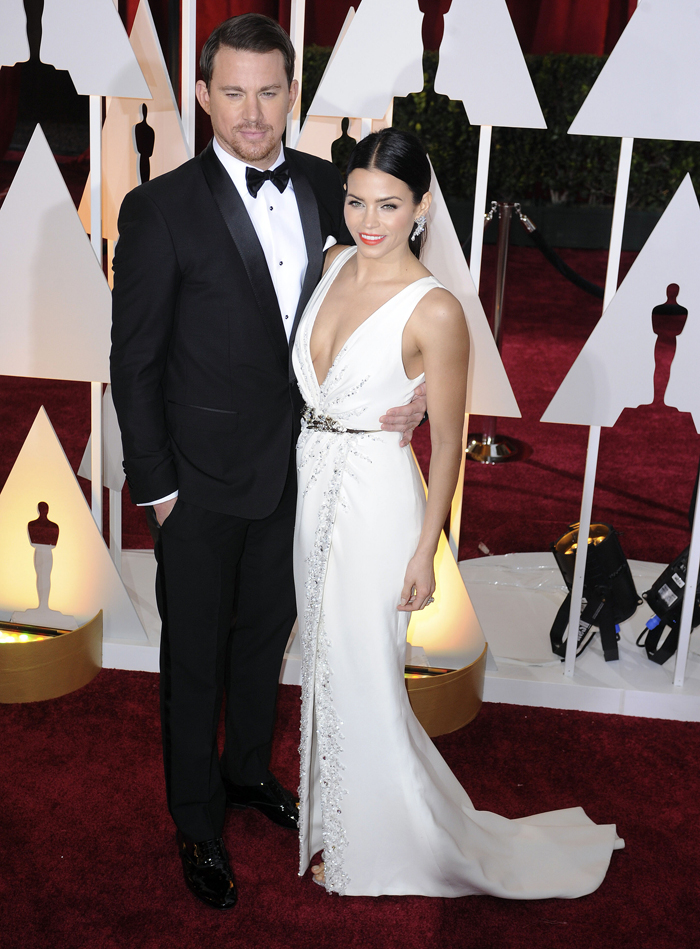 Zendaya Coleman wore a white satin Vivienne Westwood number. Z's got a funky and youthful style, and this dress looks very cute on her, but the dreads look so heavy!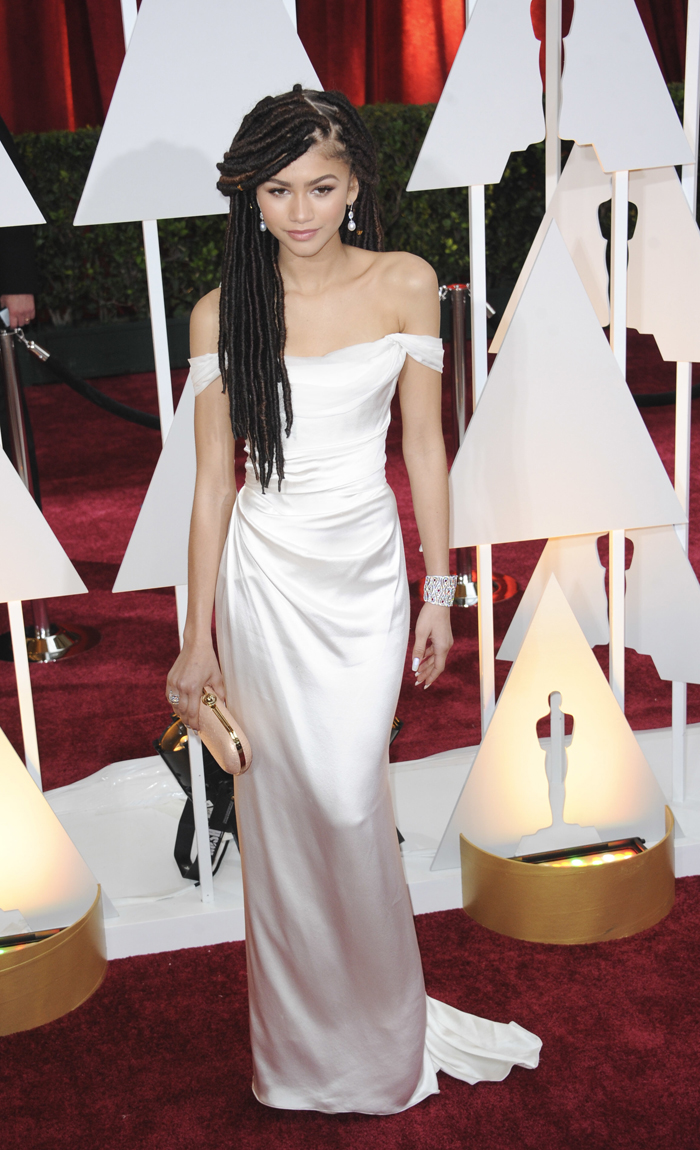 Photos courtesy of Fame/Flynet & WENN