As I was looking up photos for this story, it startled me to remember a time when John Mayer was … hot? In a physical sense. He's always been a douche, but during his Jessica Simpson era (around 2006), he was the kind of guy who I'd let ruin my year. Then he outed himself as a douche supreme, and all bets were off.
From about 2008-2010, Mayer couldn't help himself. He acted completely obnoxious. The highlight of this phase was John's 2010 Playboy interview. He described Simpson as "sexual napalm" and bragged about his racist wang and "hood passes." John said, "My d*ck is sort of like a white supremacist. I've got a Benetton heart and a f***in' David Duke c***. I'm going to start dating separately from my d*ck." In 2012, John claimed to not recall his Playboy interview, saying, "It was a very strange time."
John wined and dined many famous ladies — Simpson, Jennifer Aniston, Taylor Swift, and Jennifer Love Hewitt — and none of them have ever had anything nice to say about him in the aftermath. He may have had something to do with Giada De Laurentiis' recent divorce too. Only Katy Perry has gone back for more, which says a lot.
John retreated from public life for a few years, partially because he's been dealing with throat granuloma surgery. That sucks, but it doesn't diminish his douchey ways. John sat down for a "rare interview" with Ronan Farrow for Today. Ronan's narration describes John as a "tone-deaf playboy," which sounds about right. John tried to explain himself:
The whole problem with his image: "I went, 'All right, dude, you did a couple interviews where you were out of touch and you were being a ham — and you were basically break dancing into a nitroglycerin plant, right?'"

When he realized the public's perception: "The first time somebody misunderstands you and says you're a womanizer."

IS he a womanizer? "No, absolutely not. You're crafty and you're clever and you go, 'Well, I'm just going to be as strange as they think I am.' And then you lose, number one you're not playing music anymore. Number two, you're not feeling anything honestly. Number three, you're not saying anything honestly."

Why he quit Twitter: "I'm a recovered ego addict. And the only way that I can be sure that I don't relapse is to admit that I constantly have this ego addiction every day. So I do the Grammys, and I go home. If I say, I get high again. You've already looked through Twitter. Everyone goes, 'It's great," and then you're low again because you can't stop looking. So I'm a recovered ego addict."

A message to his younger self: "I'd say, 'That guy's really, really talented, but I don't want to be anywhere near him when that thing goes off.
[From Today]
To Ronan's credit, he did not laugh during this interview, although Ronan was visibly struggling after John's final comment. Here's the relevant clip.
Visit NBCNews.com for breaking news, world news, and news about the economy
I find it hilarious how John pulls the "all about the music" card here. This is a guy who threatened to violate a magazine editor and bragged to the paparazzi about dumping Jennifer Aniston. Mayer hasn't changed at all. He's only learned to keep his mouth shut.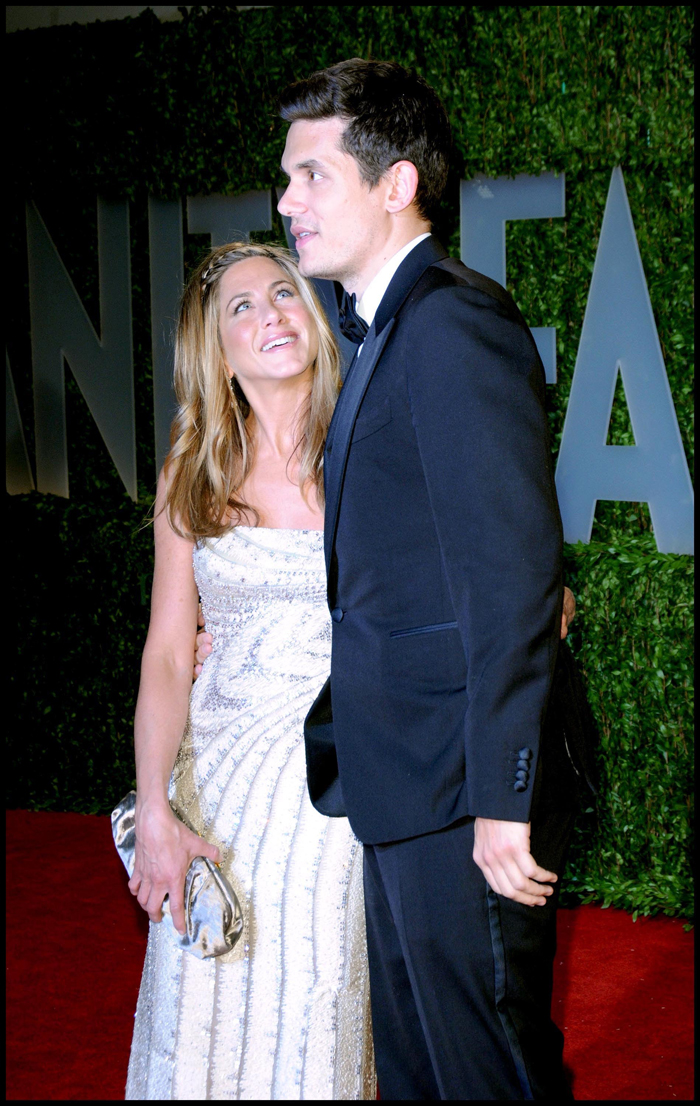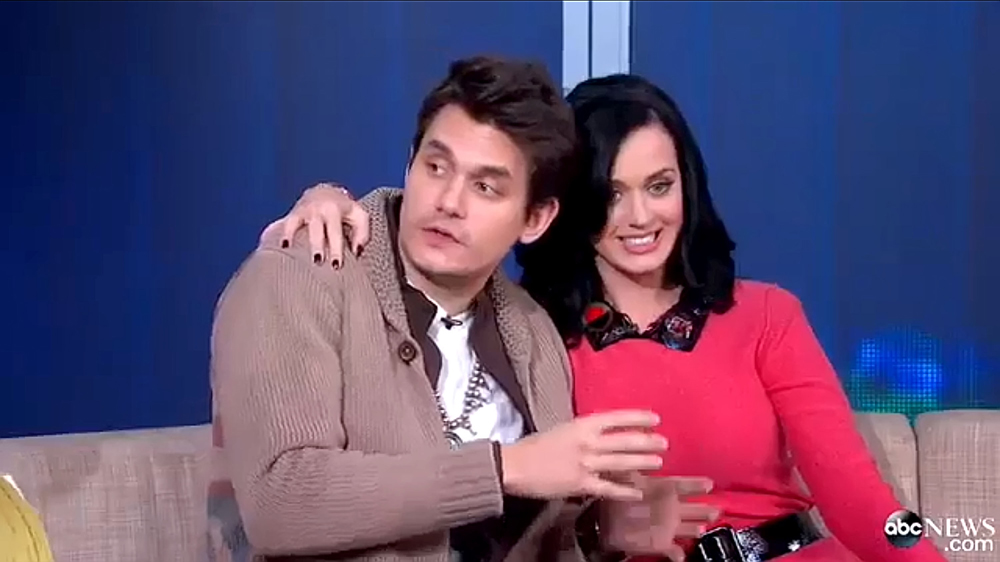 Photos courtesy of Getty, Fame/Flynet & WENN