I know it's going to sound like I'm throwing shade here, but I'm really not. I'm genuinely happy that Bristol Palin is engaged to a guy who is not Levi Johnson. I never really had a problem with Levi, mind you, but I just took the Levi-Bristol engagement/baby situation as further proof that the overwhelming majority of people should not spend their lives with their high school sweethearts. I also don't think marriage and a baby should be "punishments" for having sex. Just FYI.
In any case, Bristol Palin is engaged (again), this time to Sgt. Dakota Meyer, a Marine veteran. Sgt. Meyer won the Medal of Honor in 2009 and judging him solely from his Instagram, he seems pretty down with conservative politics. Some might even think he has a life in politics as a future career goal, which means that marrying Palin princess Bristol would give him a big leg up in many conservative circles. For the record, Bristol is 24 years old (and her son, Tripp, is 6 years old) and Sgt. Meyer is 26. Eh. I still think they're pretty young for all of this, but hey, I'd rather see a 24 and a 26 year old get married as opposed to two dumb (knocked up) 17-year-olds.
Bristol also posted a close-up of the ring. I can't help it, I really enjoy a good halo setting. I don't hate this ring at all! If Sgt. Meyer picked this out himself, he has pretty good taste. I wonder if they're going to live in Alaska or Kentucky (which is where he's from).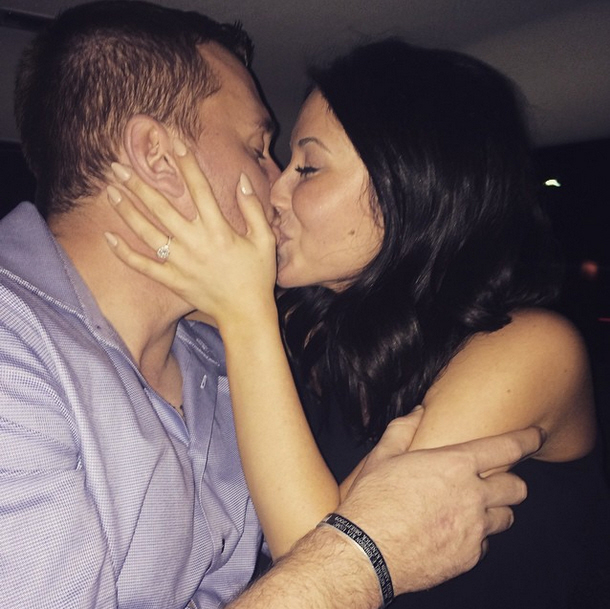 Photos courtesy of Instagram.