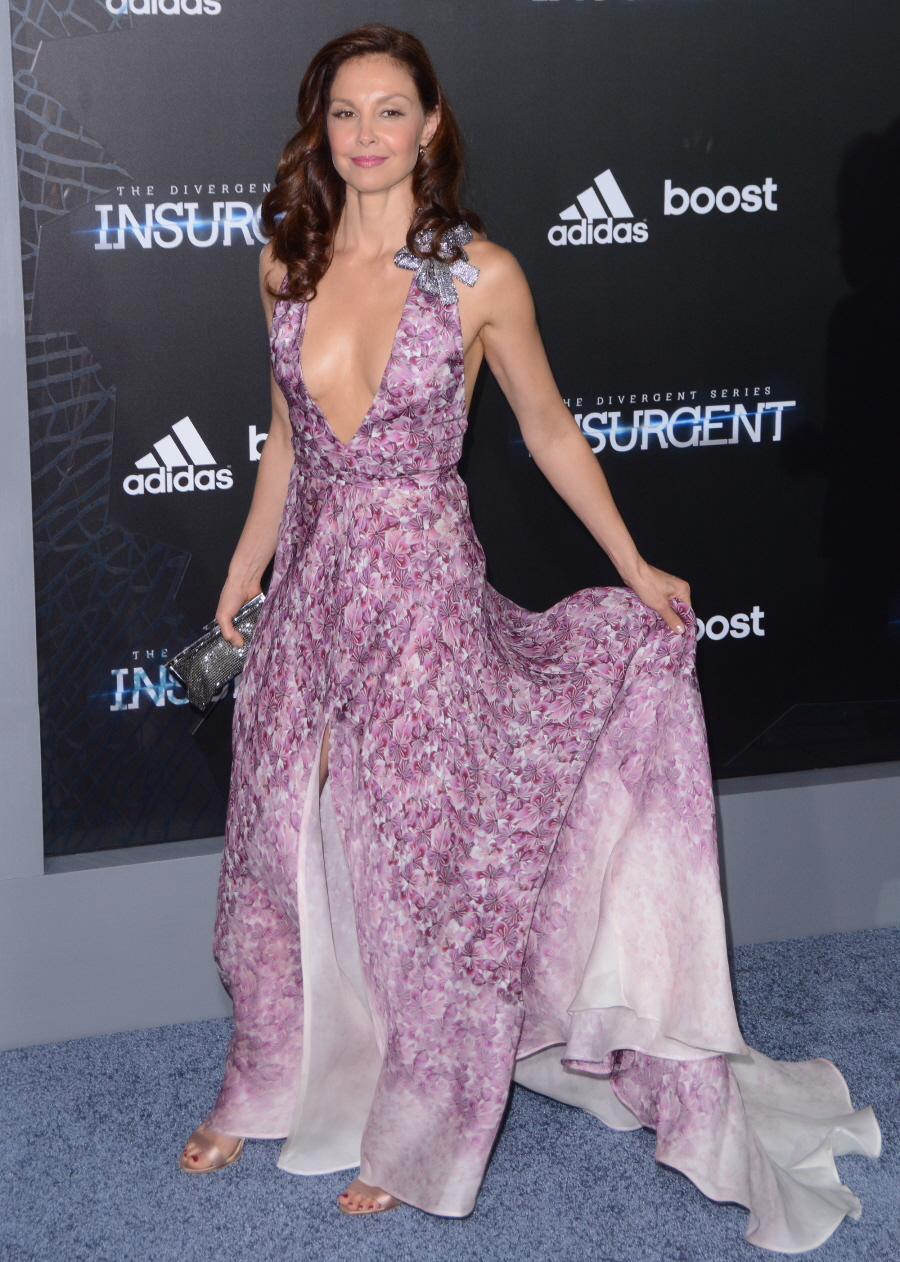 Here are some photos of Ashley Judd in a Badgley Mischka gown at last night's NYC premiere of Insurgent. Bedhead already covered the premiere photos here. Ashley looks good here, right? It seems like she's stopped messing with her face.
Anyway, this is sort of a convoluted story, but let's power through it. Ashley Judd is a long-time supporter of the University of Kentucky. Over the weekend, she attended a Univ. of Kentucky game. She tweeted something about the Arkansas Razorbacks "playing dirty." As you can imagine, the people who live and die by their NCAA brackets took issue with her. Judd got a crazy amount of online hate for daring to care about her team and throwing some shade at another team. Judd was called names (c-word, bitch, wh-re, etc), she was threatened with sexual violence and more. So Judd – who is currently promoting Insurgent – spoke about the craziness aimed at her when she appeared on the Today Show. She says she's pressing charges.
Visit NBCNews.com for breaking news, world news, and news about the economy
Judd said: "Everyone needs to take personal responsibility. For what they write and not allowing this misinterpretation and shaming culture to persist. And by the way I'm pressing charges…The amount of gender violence that I experience is absolutely extraordinary. And a significant part of my day today will be spent filing police reports at home about gender violence directed at me on social media."
I sometimes think Ashley Judd is full of it, but I'm #TeamJudd on this one. This is yet another example – in a very long line of "examples" – of how dangerous it is to be a woman online. I don't know if the answer is to press charges against the online lunatics, but maybe it's a start.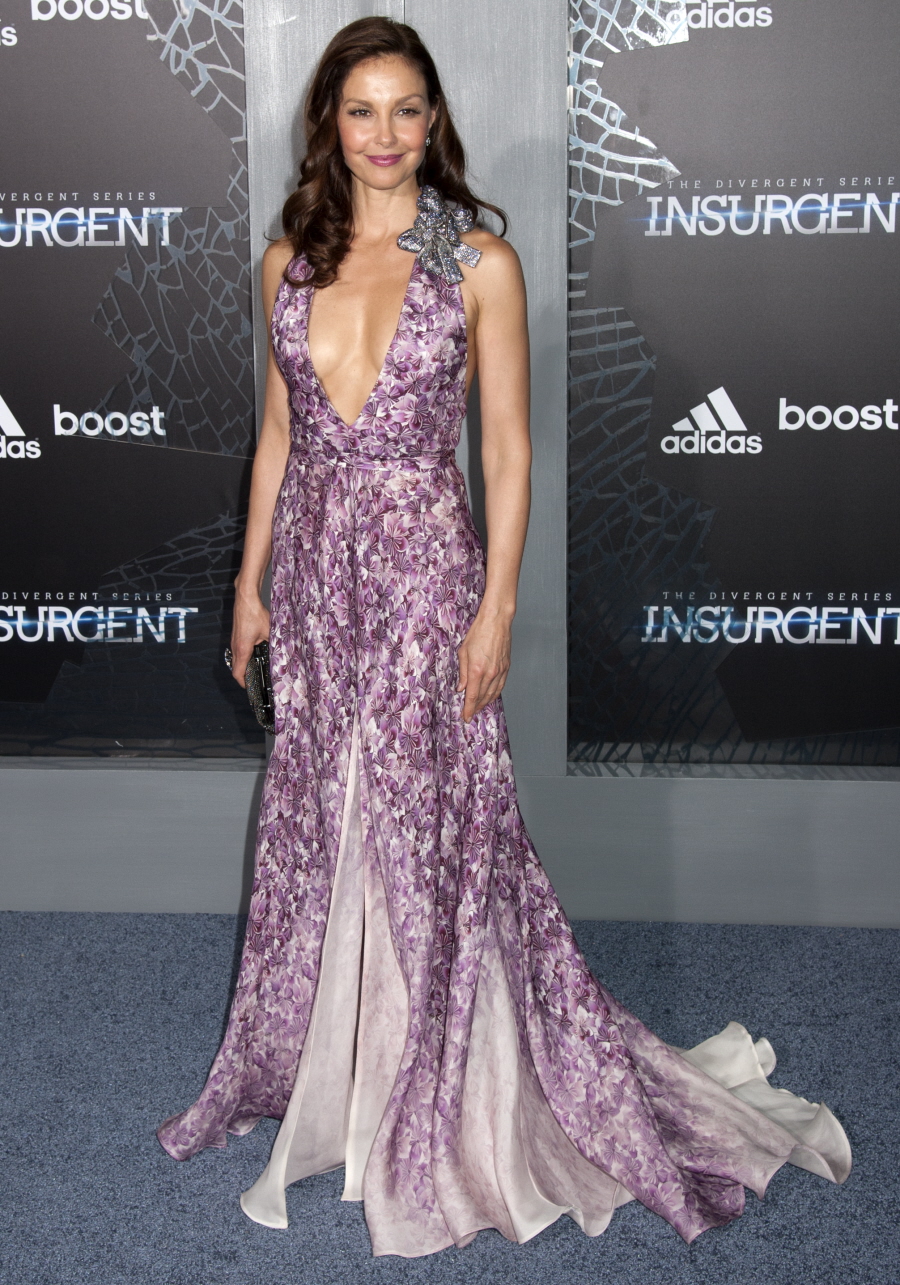 Photos courtesy of WENN.