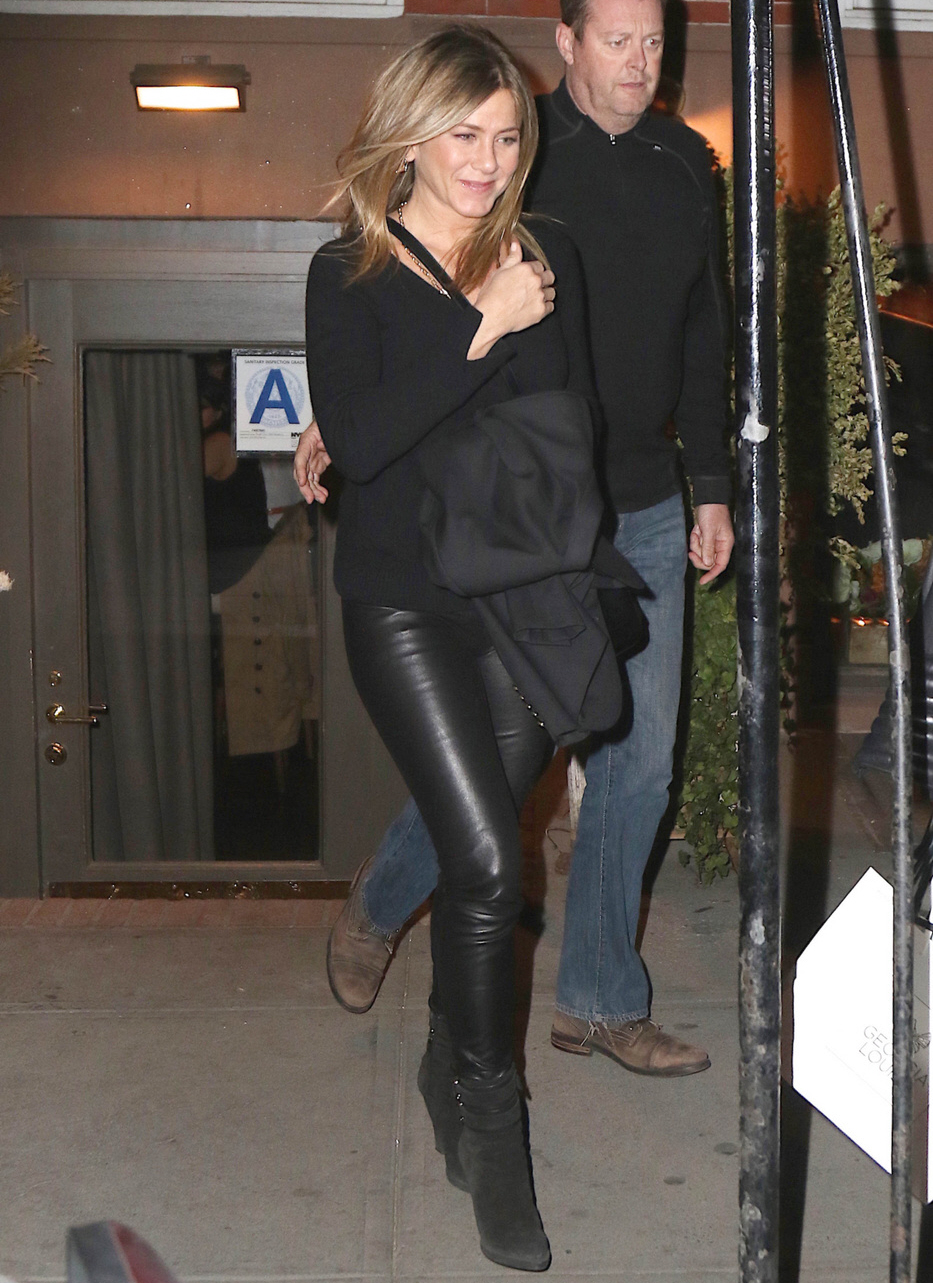 Jennifer Aniston has been in NYC for several days now. These are photos of Aniston out last night – she went out to dinner at Blue Hill, again with Jason Bateman and his wife. She was also spotted out with them on Tuesday night, dining at Omar's. In these pics, Aniston has been described by some outlets as looking like she's having a rough night. I don't think so? She probably had a few drinks, but she's not fall-down drunk. And it was windy, which is why her hair is all over the place.
Should we discuss the leather pants? I don't mind the leather pants. I didn't know she had it in her, honestly. Justin Theroux might have converted her – Justin has worn leather pants before, although he does seem to prefer skinny jeans and JORTS. I actually like Jennifer's whole outfit here, that sweater is the bomb. My only minor complaint is that I don't like the "matte" look of her boots side-by-side with the shiny leather pants. That's one of my big issues with wearing leather or vinyl pants (I had and loved vinyl pants in college): what is the best footwear? I think boots are fine, but you do have to make sure that the black of the boots and the black of your leather pants "go" together.
As for Justin Theroux… where is he? Some say he's in Rome working on Zoolander 2. Some say he's in Texas filming The Leftovers Season 2. Season 2 doesn't air until September so… I don't know what to tell you. I do think Justin and Jennifer are having issues, but she's still wearing her ring in these photos.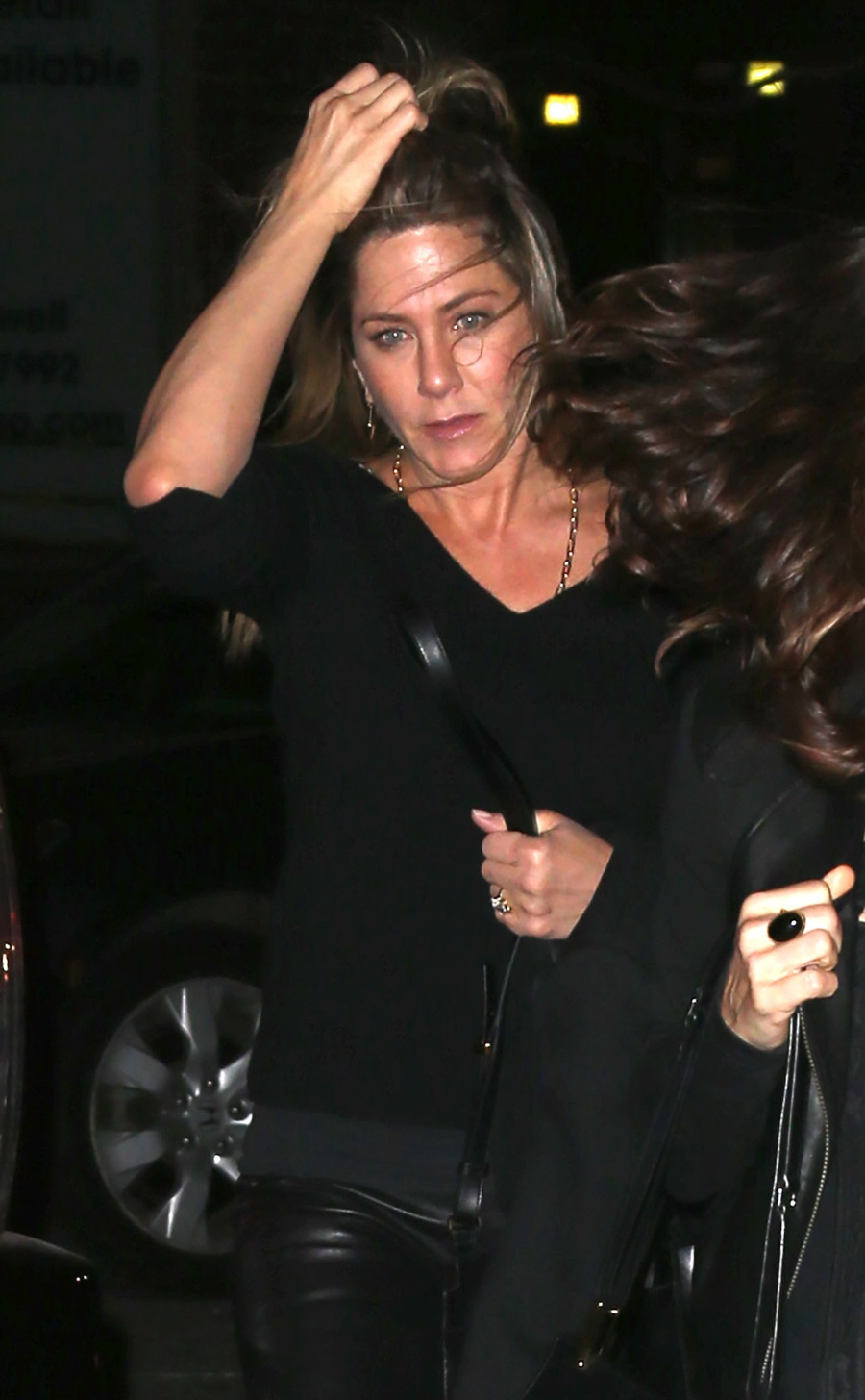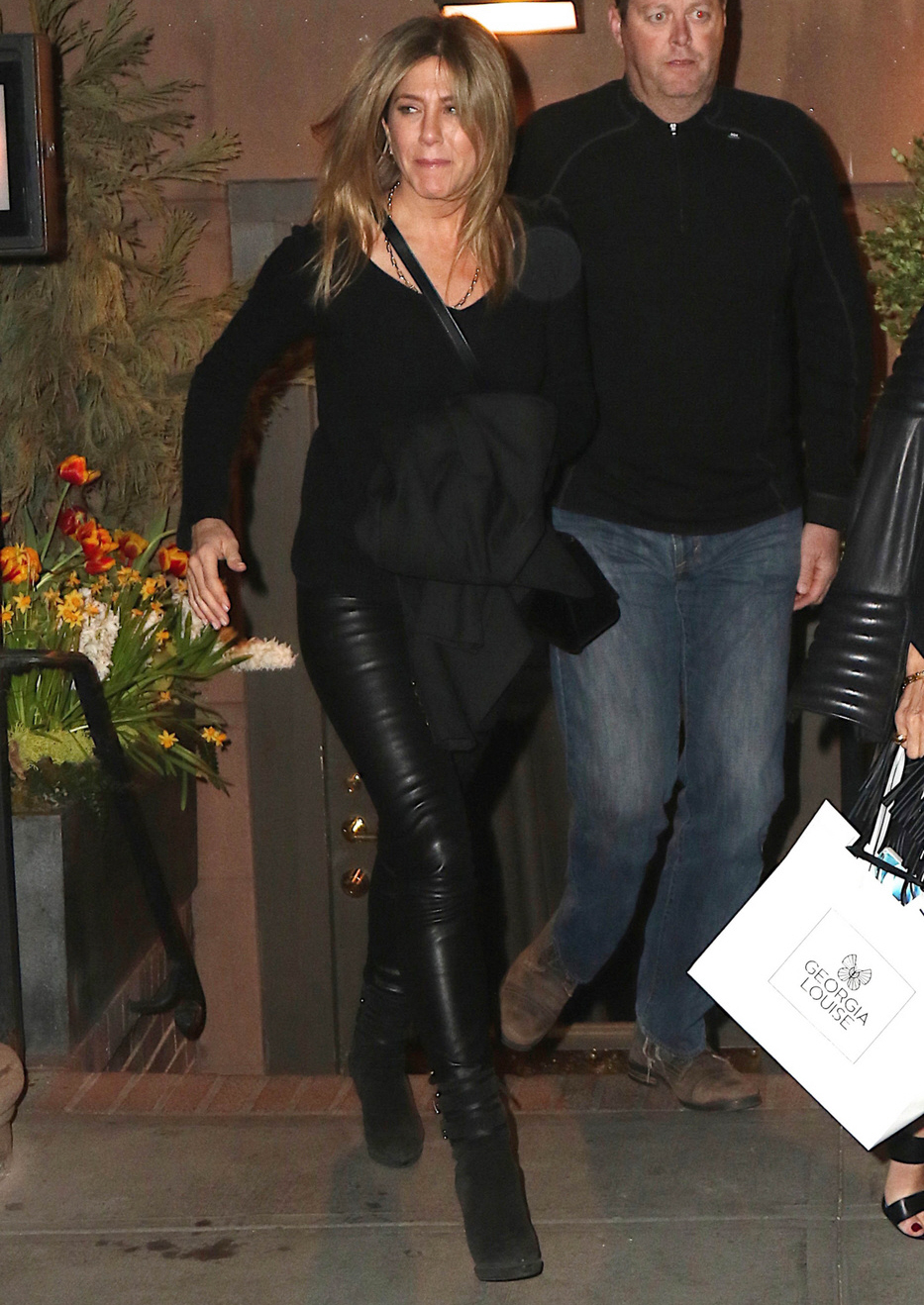 Photos courtesy of Fame/Flynet and Pacific Coast News.