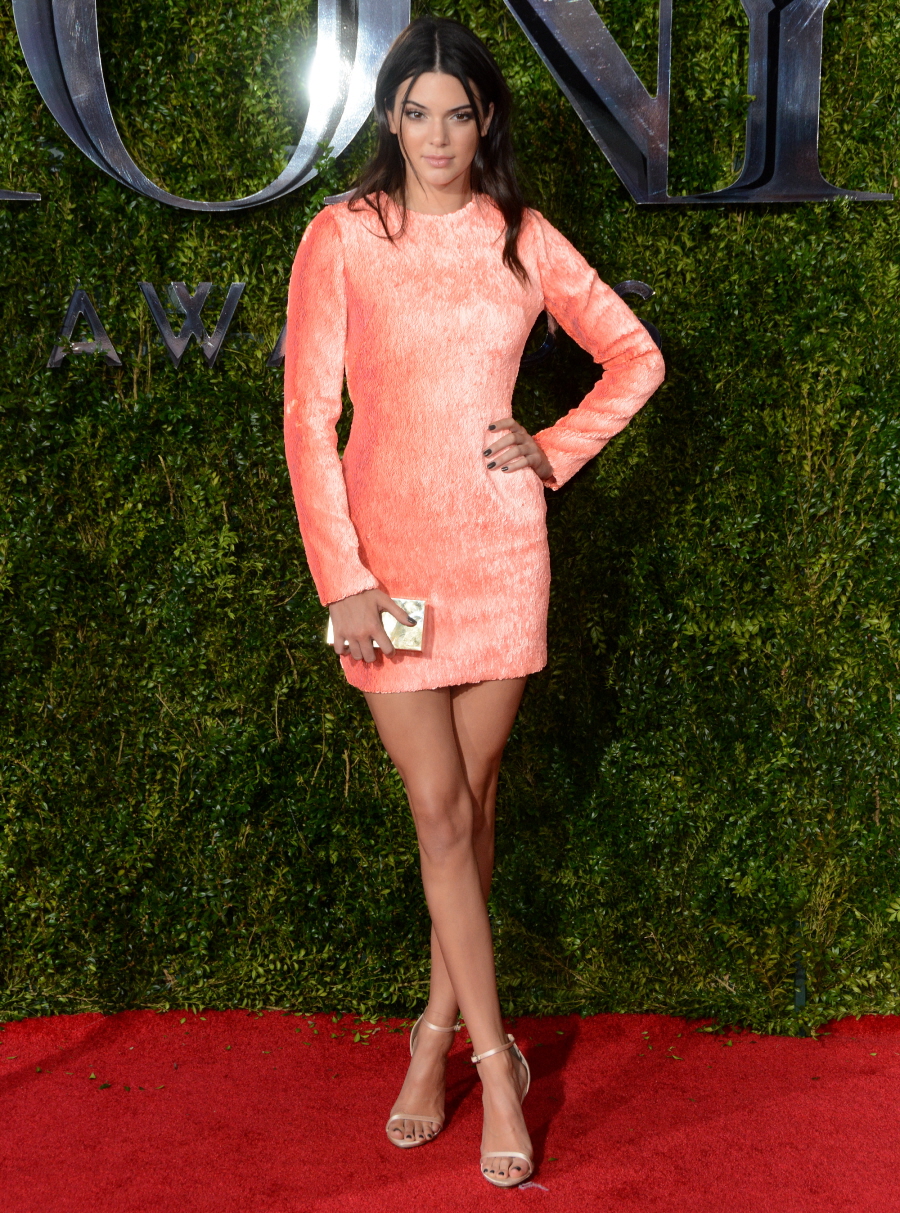 Nothing perfectly encapsulates the journey the Tony Awards have taken to rebrand themselves as a big, celebrity-friendly awards show than these photos of Kendall Jenner. Is Kendall Jenner a movie star? Nope. Is she a TV star? Nope (reality TV doesn't count). Is she a theater star? Nope. Is she even a major model? Not really. But there she was, mingling at the Tony Awards. This year's Tony Awards got a sort of Anna Wintour makeover, like they were trying to be a bigger fashion event. And this is what we get. Kendall wore Calvin Klein – I would have liked this better in any color other than salmon.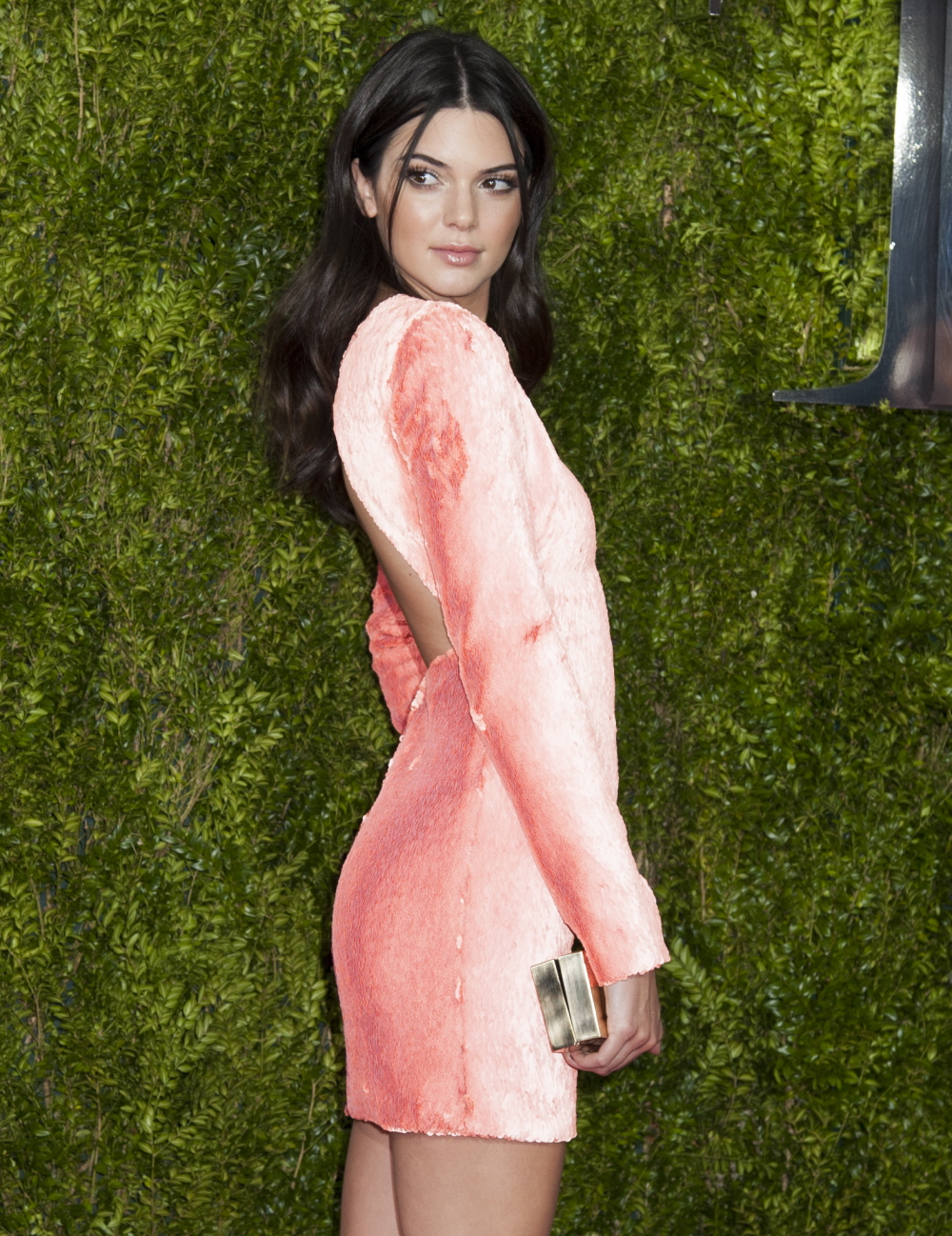 Kristin Chenoweth in Zac Posen. She and Alan Cumming were the hosts of the evening. I wish he didn't wear his big-boy shorts to the red carpet, but whatever. She looks pretty.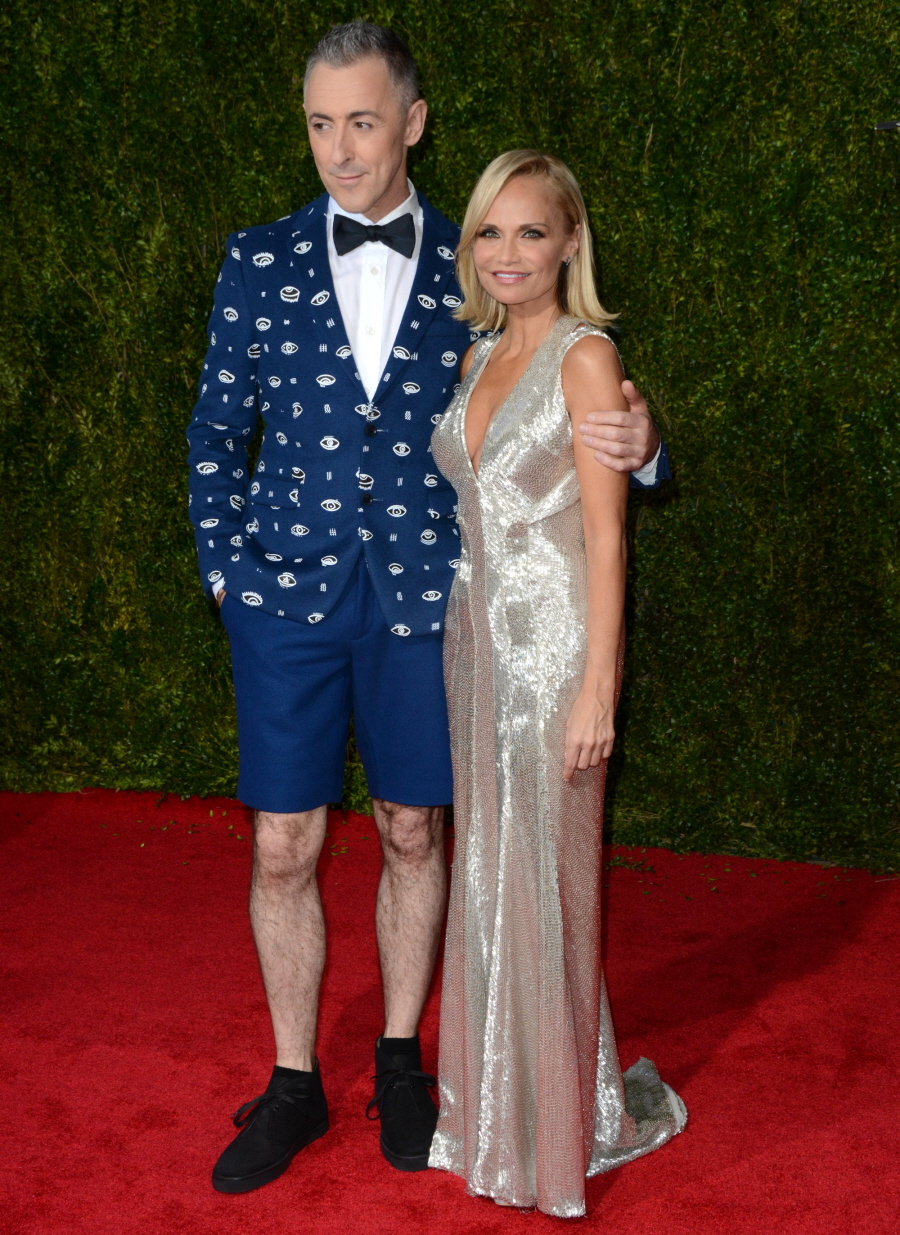 Emily Ratajkowski in Marc Jacobs. Emily's style is usually kind of cheap, but this looks nice on her.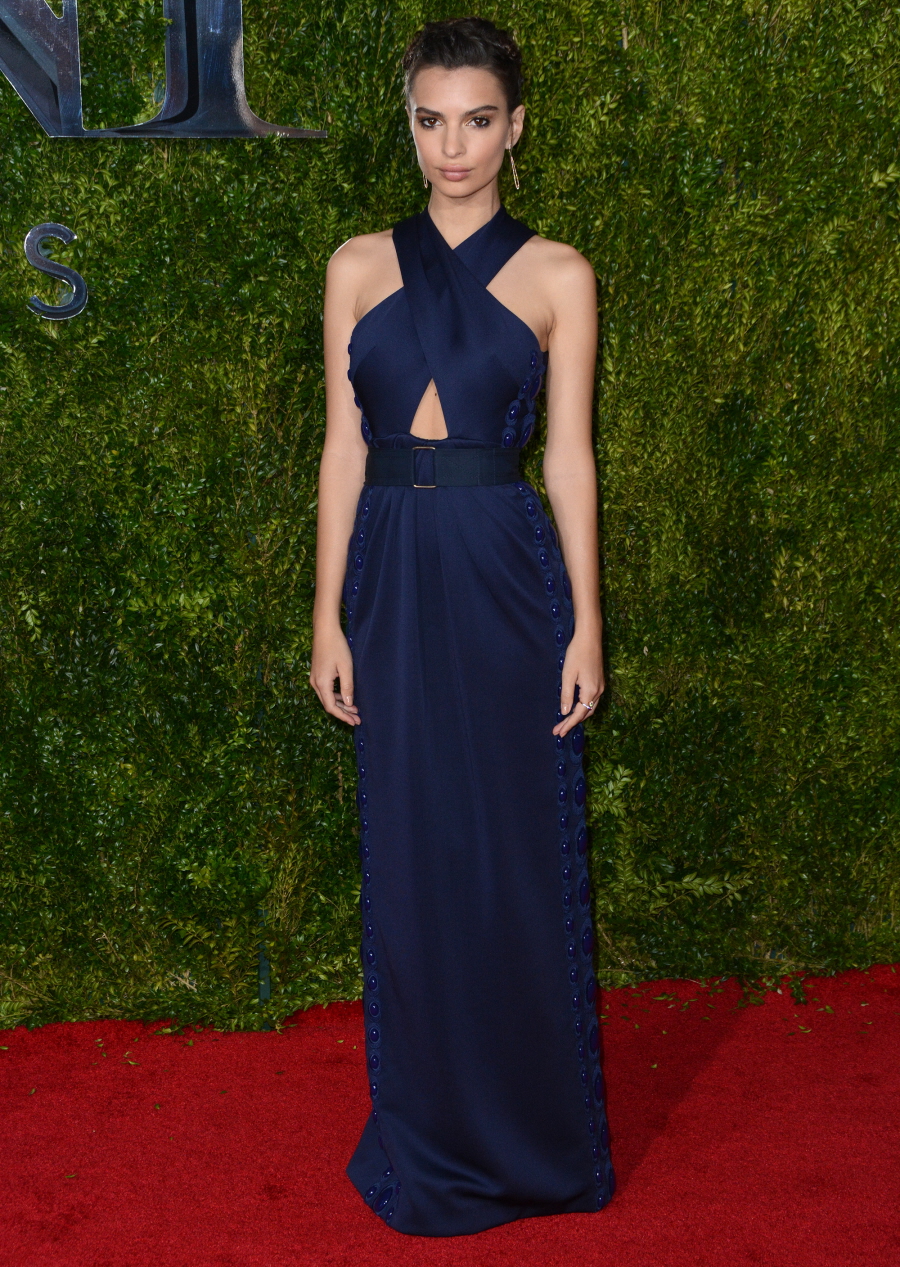 Anna Wintour and Bee. Bee is so pretty. Bee is wearing Marc Jacobs.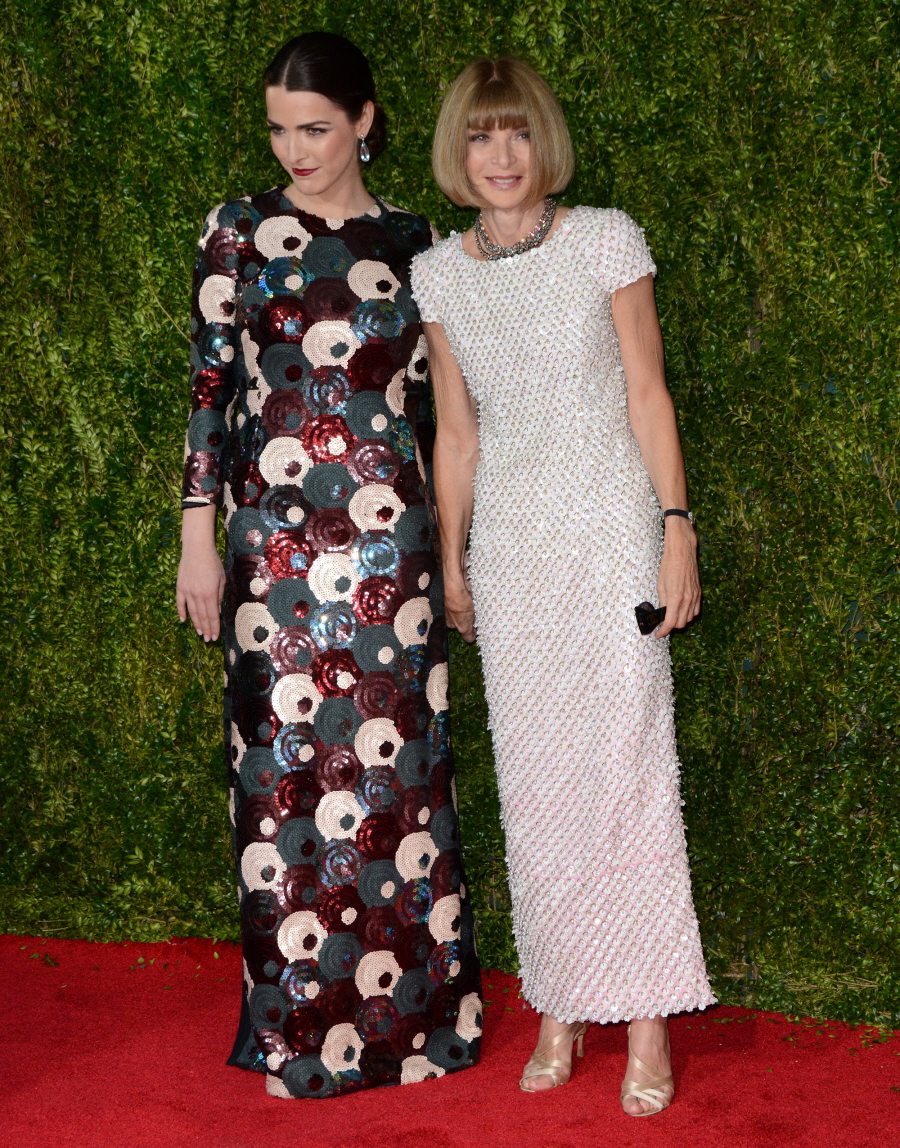 Helen Mirren won Best Actress for The Audience! She wore this white Badgley Mischka gown which is a little matronly but still beautiful.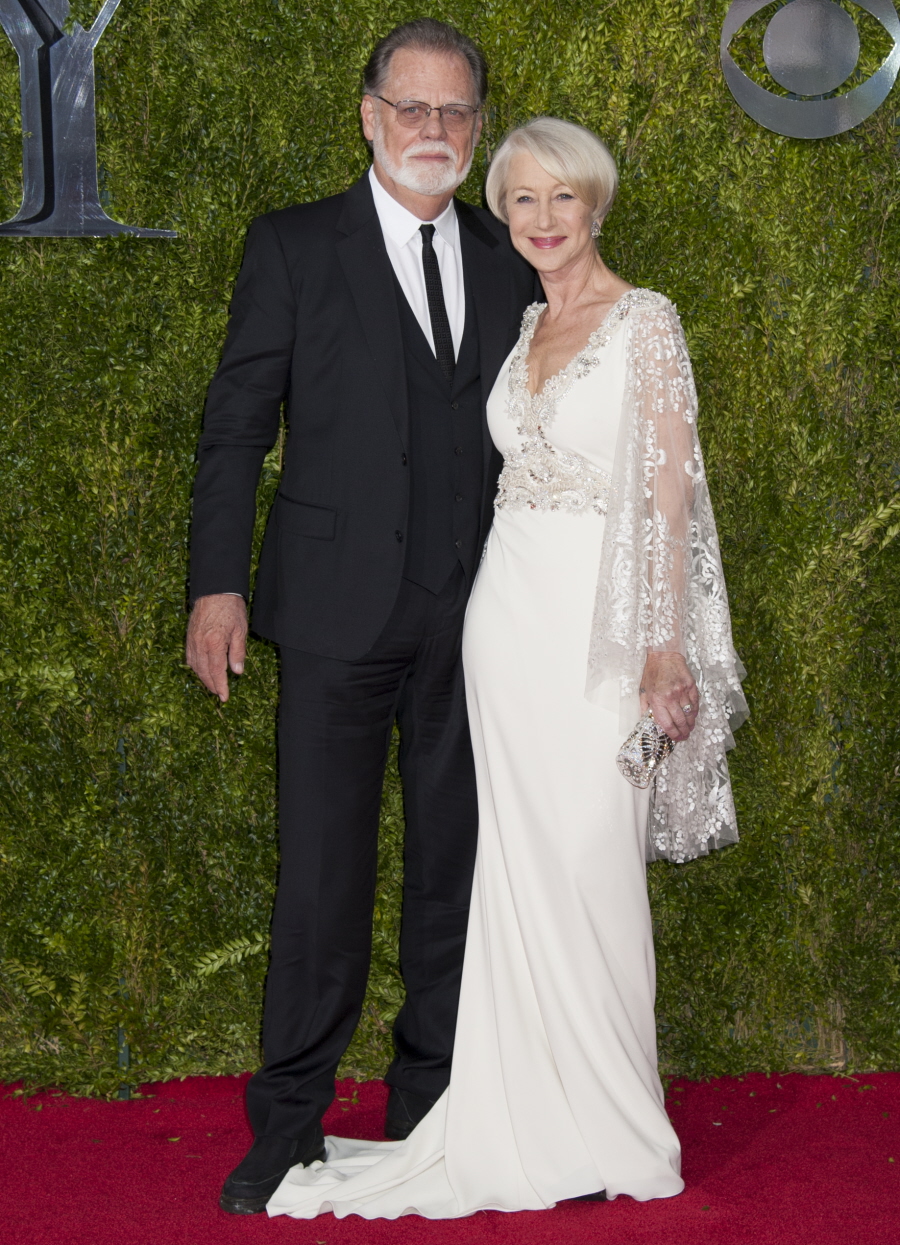 Elisabeth Moss in Oscar de la Renta. Bless her, she tries. This is a pretty gown, but her styling is sort of off. I'm not crazy about her blonde either.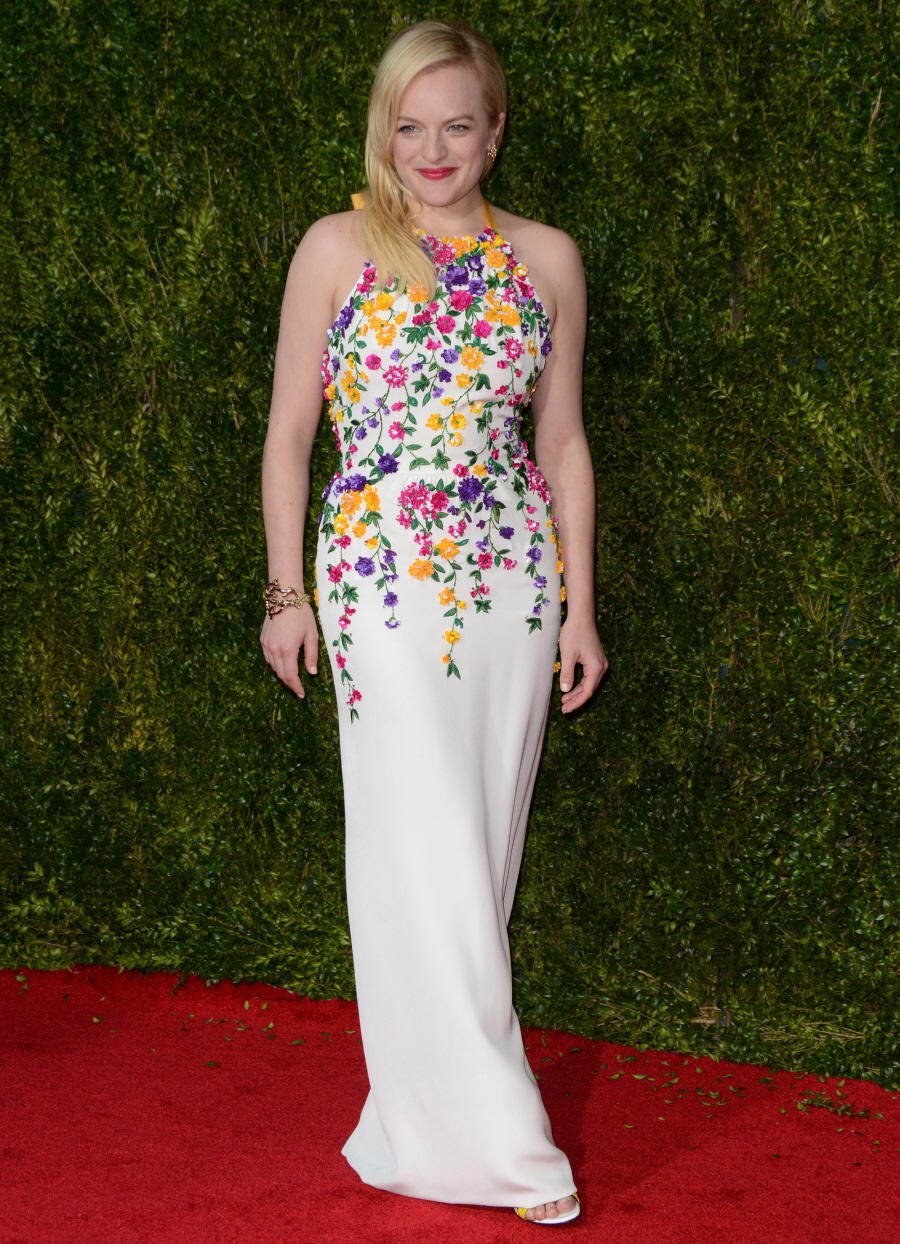 Ruth Wilson in Ralph Lauren. I'll admit it, this is one of my favorite looks from the evening. Beautiful color on Ruth.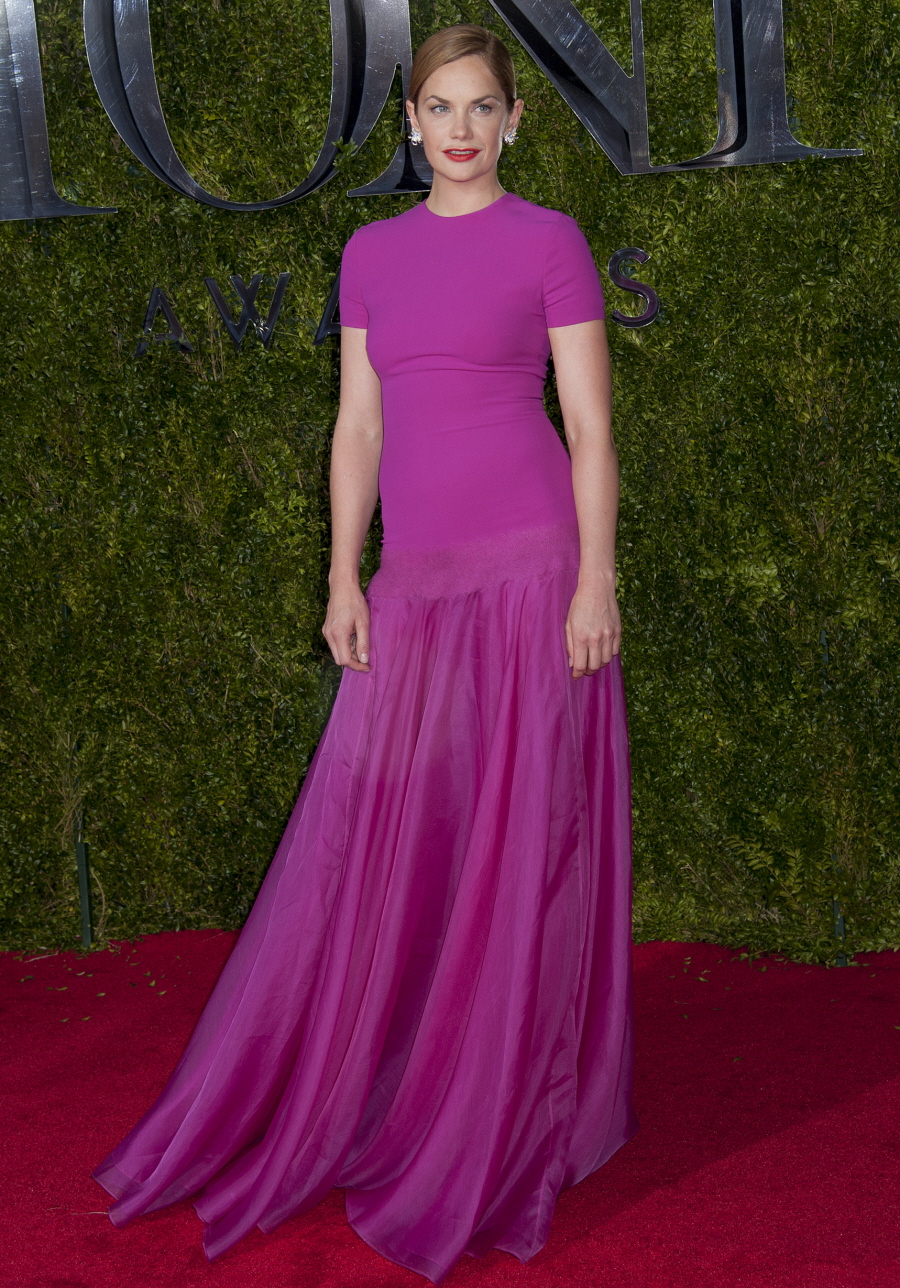 Photos courtesy of WENN.