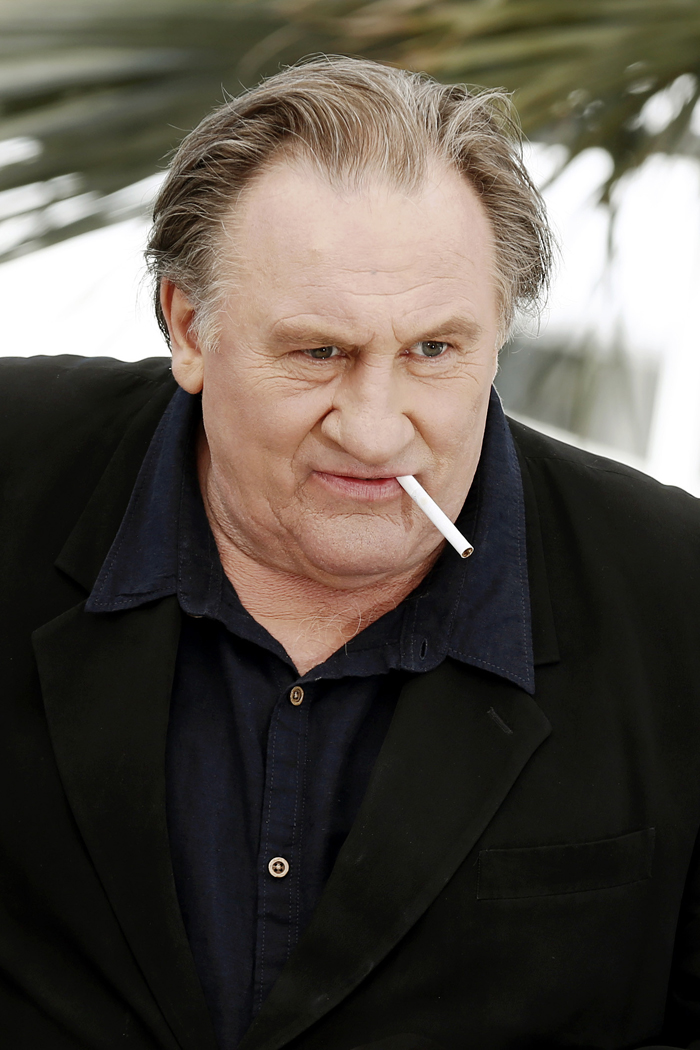 Gerard Depardieu is promoting his new film, Valley of Love, which premiered at Cannes (where he smoked at a photocall). Depardieu has led an extremely prolific career, and he's still churning out several movies per year as he stares down age 70. I used to think of the guy as a legend and along the same lines as John Malkovich in terms of acting prowess. These days, Depardieu seems like a caricature. In 2011, he famously took a leak in a plane cabin. This is the first thing that comes to mind when Depardieu's name comes up.
The guy knows people think of him this way, and he's not happy. In an interview with The Guardian, Depardieu complains about his acting career. Out of 181 movies, he only likes 15 of them. He's convinced that people only know him for his loose bladder. Now that's not entirely true. We know that Gerard can't stand France because of their astronomically high income tax rate. What else? He claimed to drink 14 bottles of wine per day, which is also astronomical. Depardieu reinforces his messy status in these excerpts:
He'll never live down the plane incident: "When I travel around the world what people know is that I p*ssed on a plane, that I'm [now] Russian and that I wrote a letter of complaint to the prime minister."

He loves dumb action movies: Depardieu covered a wide range of subjects, including his penchant for "stupid" Bruce Willis movies, how cinema audiences are "misogynist," and I don't care and I don't want to hear about how many Rafales [French fighter jets] have been sold all the time on the radio. That's why I live in a country where I don't speak the language."

He doesn't drink much? "I don't always drink alcohol, despite my reputation. I live for life and living makes me drunk. I'm totally ascetic at the moment."

On body image: "I don't see myself as obese. Near the Valley of Love in America is Nevada and I would go to the supermarkets there. I love big supermarkets and there the aisles are twice as big as our supermarkets because the trolleys are twice as big and the obese are larger than the trolleys on each side. I would think, 'what a mad world.' Lucian Freud showed larger older men and women and it was beautiful. Nowadays we see women who are sacks of bones and sometimes that too is beautiful when they are young, but not when one is old."

Any regrets? "Non, non, non, non, non … no regrets. None. There's no point. What's done is done."
[From The Guardian]
Well I can see why Depardieu is frustrated at how people remind him of the plane incident wherever he travels. To be fair, that was a pretty messed up thing to do. He was reportedly drunk at the time, and he's always bragged about drinking. Yet Depardieu now claims that he hardly ever drinks. He's kinda full of it, right? Not too surprising from a guy who complains about only having 15 decent movies out of 181 in his whole career.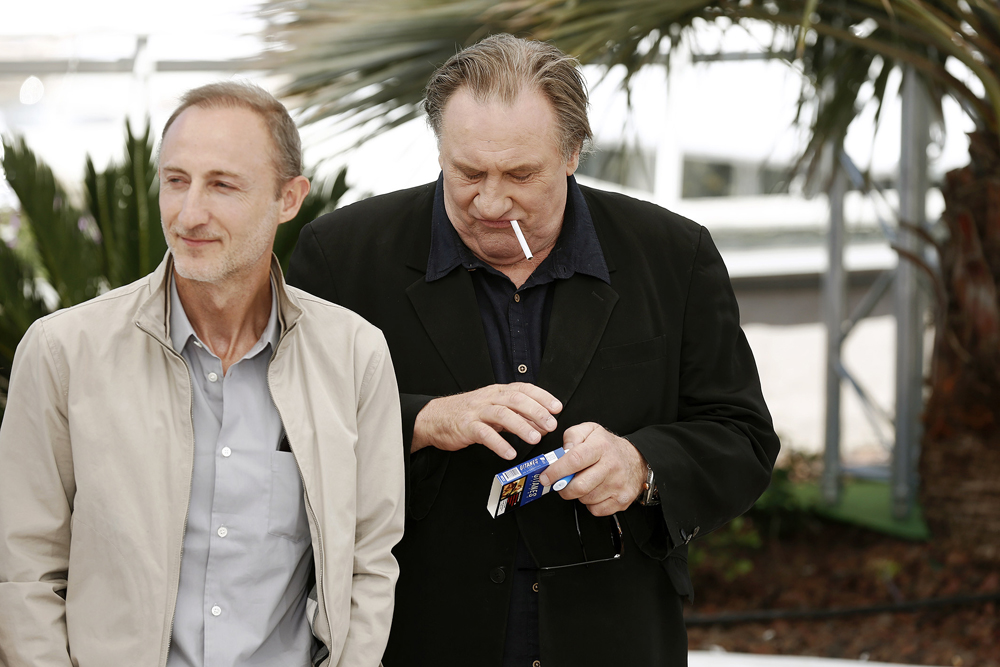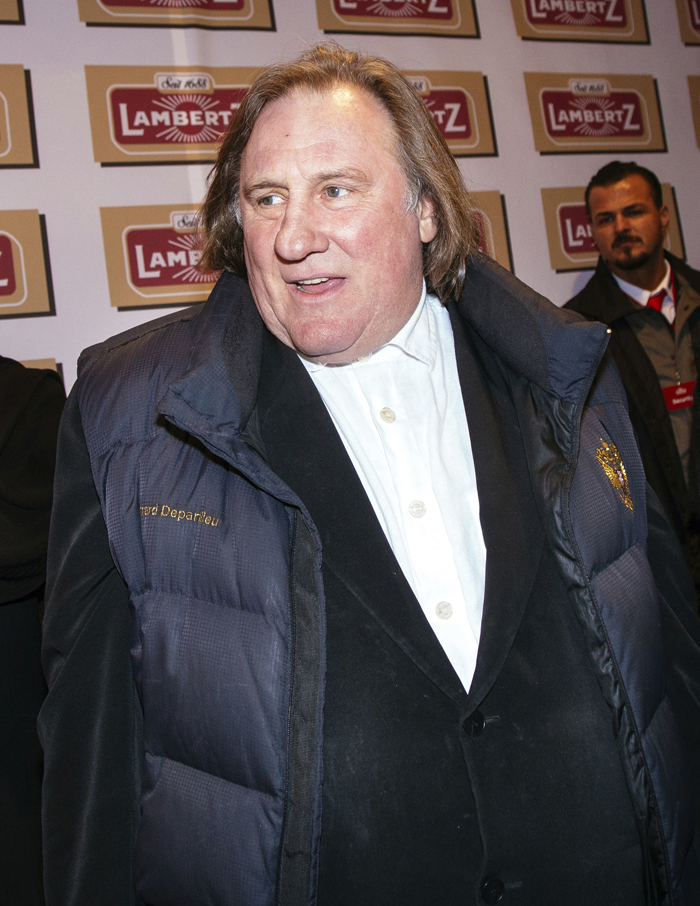 Photos courtesy of Fame/Flynet & WENN