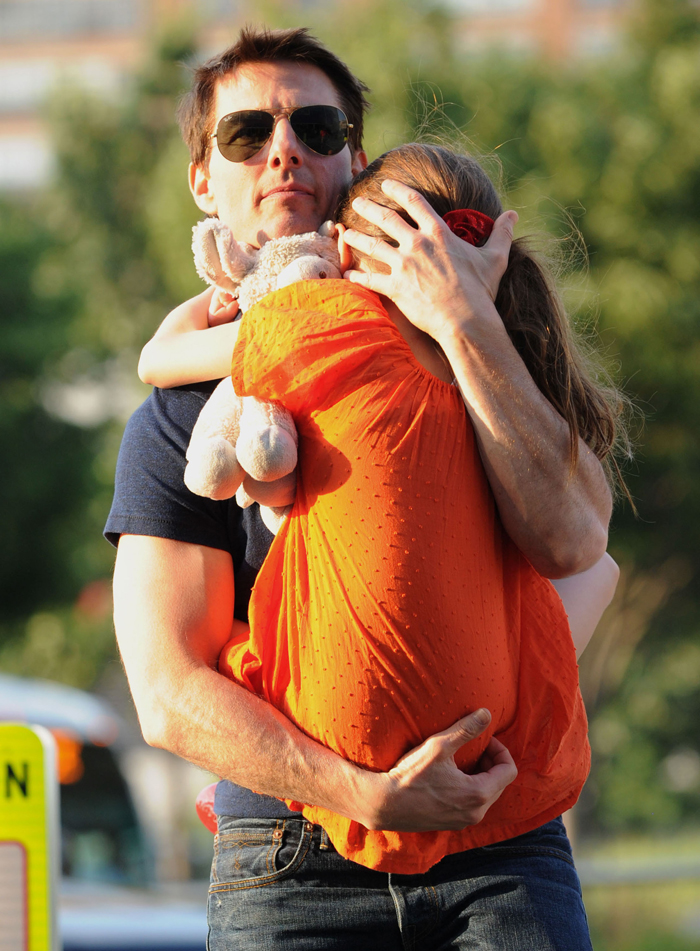 Oh, for the love of Xenu. Tom Cruise is preparing to promote Mission: Impossible 5, and he's got a secret plan. Tom noticed those April reports that he hadn't seen Suri in over a year (and wasn't planning to do so anytime soon). He didn't say anything, and he didn't sue the tabloids again. Not because the new stories didn't infuriate Tom. The problem was that these stories went down in the midst of the Going Clear documentary madness. Tom dropped into quiet mode, especially after a former Scientology private eye confirmed that Tom bankrolls most of the cult's dealings.
Tom laid low and hoped all of this would blow over by the time the MI5 tour arrived. It's true that we haven't seen him with Suri, partially because Tom got frustrated at the running timelines that popped up in between his ridiculous pap walks. Tom loved using the media to promote his "greatest dad ever" shtick, but he stopped because people called him out on his crap. Radar has a new story that says Tom is ready to appear in public with Suri again, and this reunion will conveniently occur during his MI5 appearances:
Tom Cruise is so busy with his career that he's had to figure out a clever way to get in some father-daughter time with Suri Cruise.

RadarOnline.com has learned that the actor is hoping to have his 9-year-old girl accompany him while he promotes his new movie, Mission: Impossible — Rogue Nation.

"Tom wants to bring Suri to Comic Con in early July, where he can kill two birds with one stone," an insider reveals to Radar of the annual convention that takes place in Southern California.

"He'll get to spend quality time with his daughter, whom he hasn't seen in months and misses terribly," continues the source. "They'll be able to take in San Diego while he drums up buzz for the movie."
[From Radar Online}
Yeah, nothing says "amazing, devoted father" like the phrase "killing two birds wtih one stone." If Tom was serious about spending time with Suri, he'd do so on an ongoing, casual basis. But we'll never see him taking Suri to school every day for weeks, and he'd never deal with daily parenting tasks. It's all flashy, Disneyland-type appearances for Tom or nothing. Everything he does in his private life is always for the cameras, which is why he can't stop acting either. The dude doesn't know how to be real. If he truly takes Suri along for a bunch of Comic-Con appearances, that would be so transparent.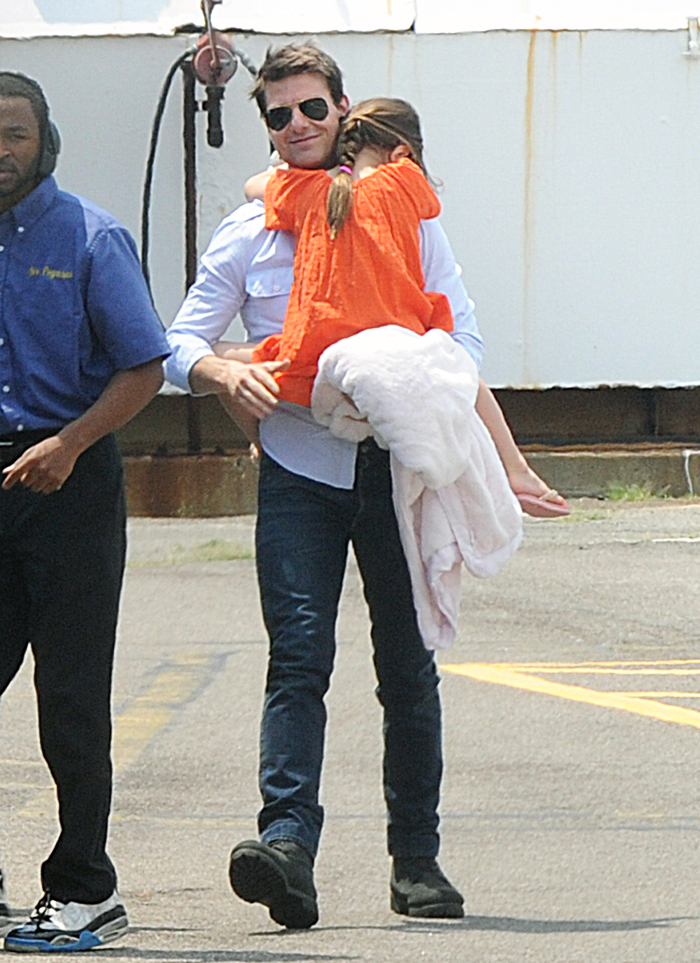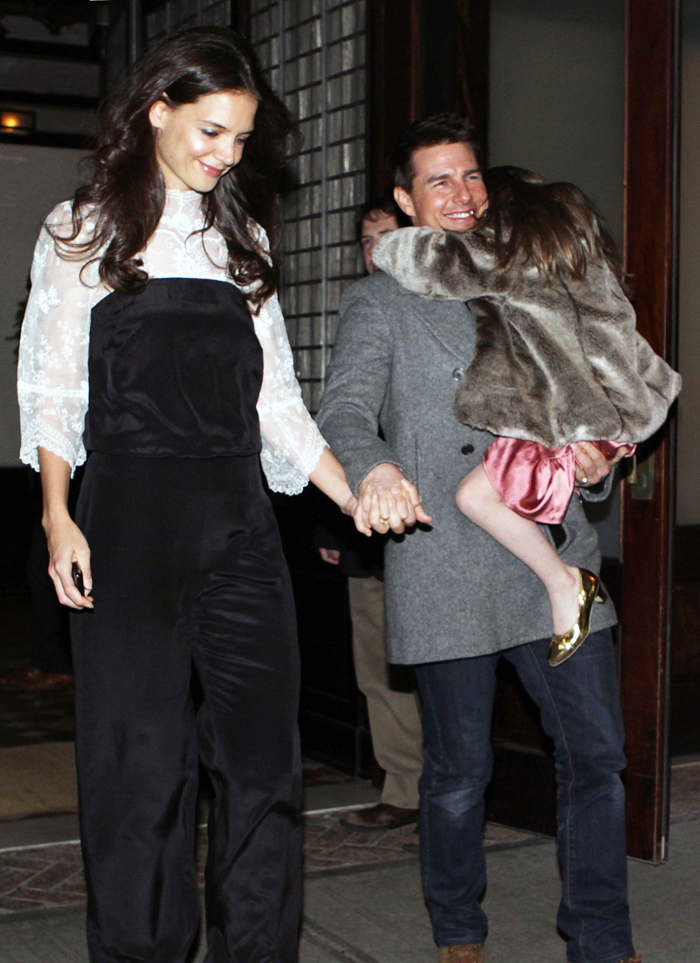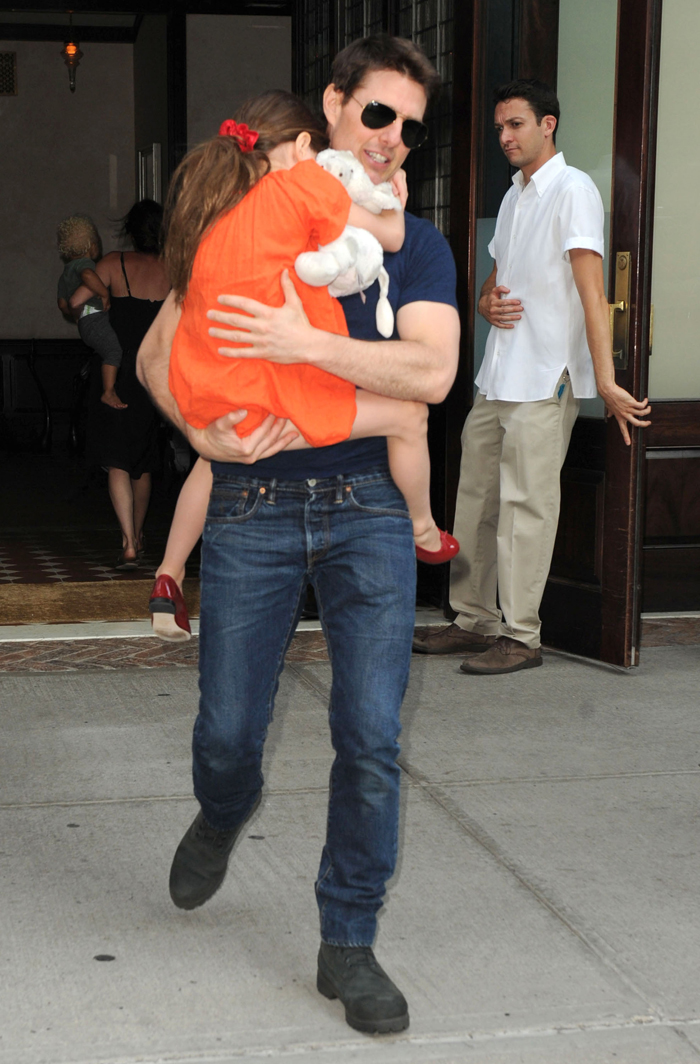 Photos courtesy of Fame/Flynet & WENN