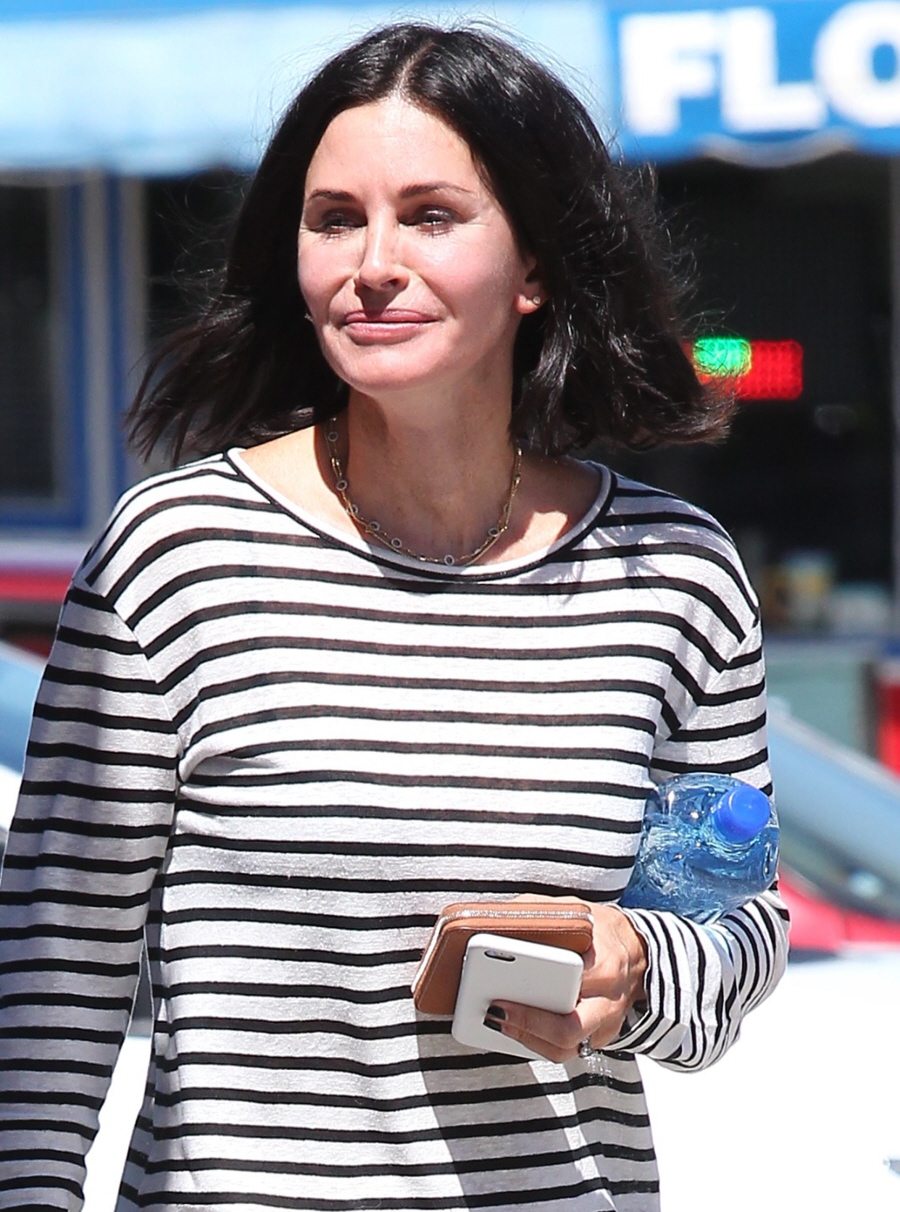 These are some photos of Courteney Cox out and about on September 17th. Yes, it could just be that the natural light was at an awkward angle, and yes, maybe CC was just feeling a little bit bloated that day. Except we know already that Courteney has been messing up her face for a while now. Back in August, we discussed some photos of Cox at a premiere in LA, and it looked like she was fresh from getting a ton of fillers injected into her face. It's always particularly sad in Courteney's case because she truly was a naturally beautiful woman. Is it LA? Is it a self-esteem issue? Is it trying to look the same age as her younger lovers? I don't know. But apparently it's gotten worse as Courteney tries to prepare for her wedding with Johnny McDaid.
Every bride wants to look her best when she floats down the aisle, but sources claim Friends star Courteney Cox, who's been engaged to Snow Patrol rocker Johnny McDaid since June 2014, is taking her prewedding makeover to the extreme splashing out a whopping $100,000 on boot camps, surgery and detox retreats. But is it doing more harm than good? Witnesses were aghast when they spotted the actress eating lunch—or trying to—at the Beverly Hills Hotel on Sept. 17.

"Courteney was barely recognizable!" dishes a diner. "Her face looked painfully swollen, to the point where it was hard for her to eat her salad, and her lips were huge!"

But those close to the 51-year-old bride state that she refuses to fess up to all the work she's had done to prepare for the big day, even though the proof is written all over her face.

"It's pretty clear that she's gone overboard—and ironically, she looks older than if she'd just stopped at a little bit of Botox," says a friend, adding that Courteney isn't done at the docs just yet. "One of Hollywood's hottest surgeries at the moment is the contour thread lift, and Courteney wants it right away. Threads are inserted into the face to create a lift. The recovery time is minimal, and you can see results immediately."

Unfortunately, poorly done thread lifts can result in a "Joker smile," and pals are trying to talk her out of it. But with her nuptials scheduled for the end of the year in Johnny's native Northern Ireland, they say that Courteney isn't being conservative—or truthful—about her nips and tucks.

"Not even Johnny knows how many procedures she's had," claims the source. "She'll say she's having a girl's weekend away, but she's really having work done." Even more, sources add that Courteney's clocking daily workouts and planning even more surgery before she ties the knot with Johnny. Yikes!
While the "insider" sounds like a judgy bitch, I can't say that the insider is telling any lies. Imagine how fresh and pretty Courteney would look if she had never touched her face at all? She would have some lines around her eyes and… that's about it. That's honestly the big fear that women have – that they'll have a few lines here and there. That they'll look "good for their age." Also, the "contour thread lift" sounds awful. It also sounds a lot like the "ribbon lift" that Madonna got about six years ago that made her look like a gargoyle. Don't do it. Please.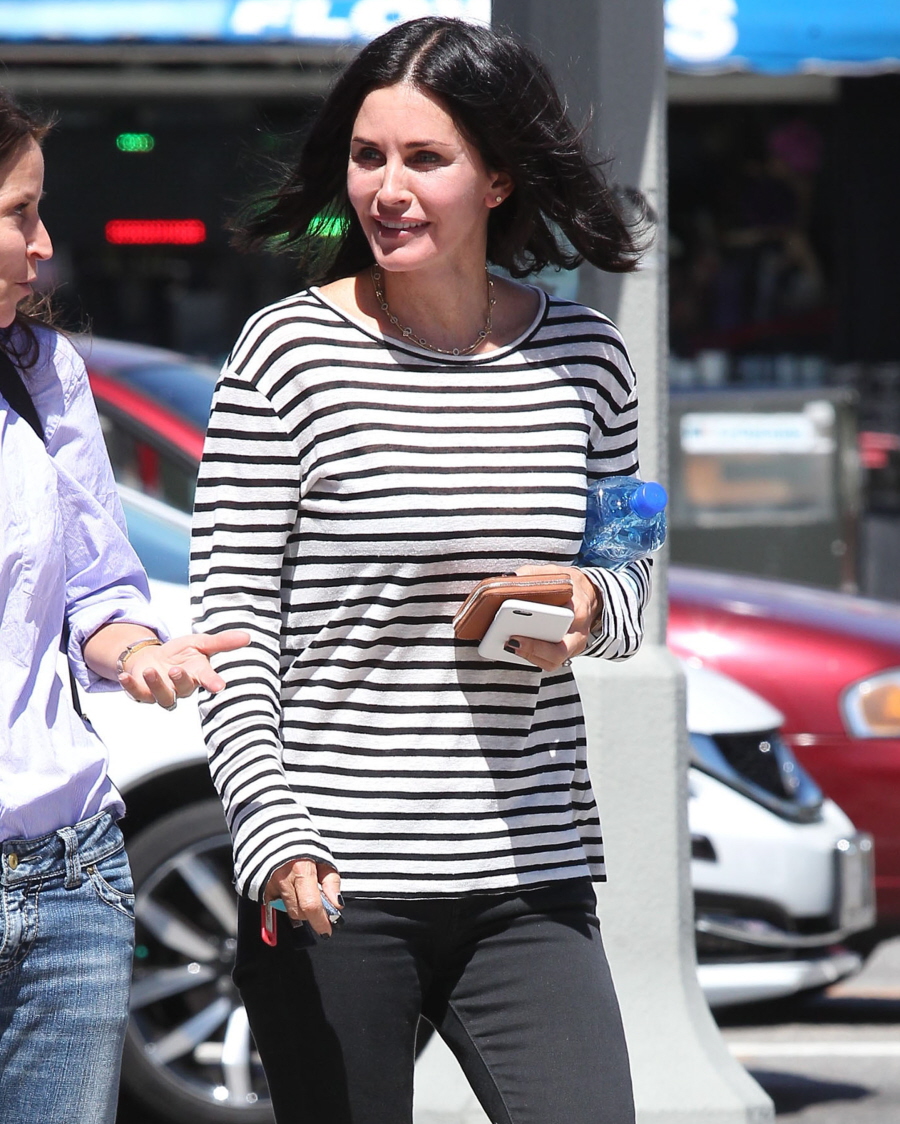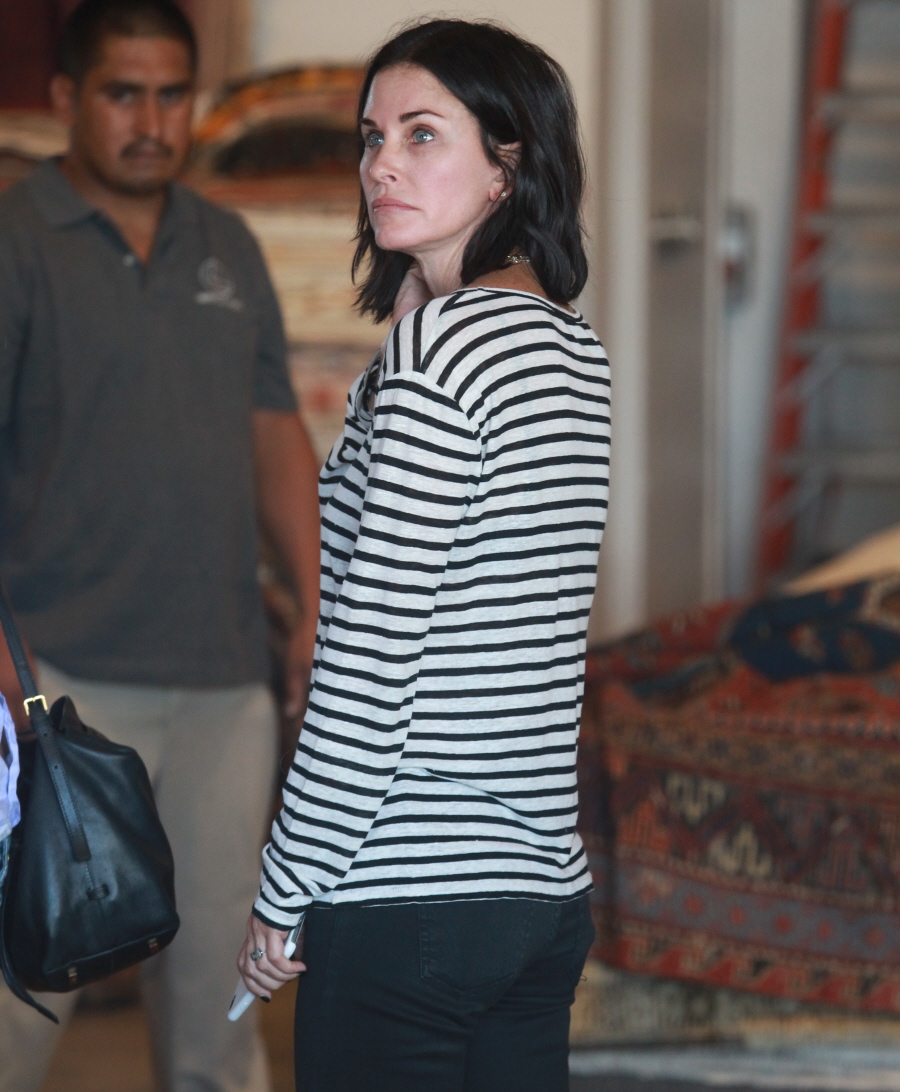 Photos courtesy of Fame/Flynet and WENN.