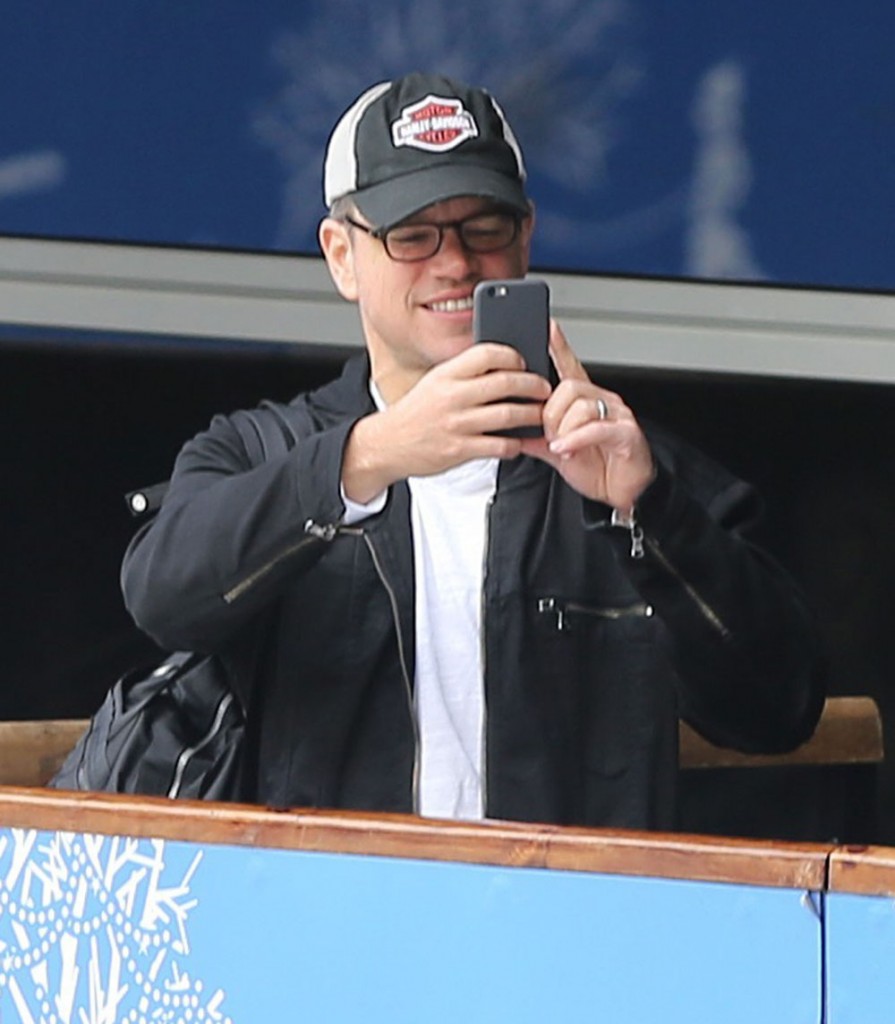 These are photos of Matt Damon and his wife out with his daughters in London yesterday. He's in England filming the Bourne sequel, and we've already seen photos from the set. Matt may claim he's uninteresting to the paparazzi but he knows that nothing counters a tabloid cover about relationship trouble like a family photo op. I shouldn't sound so smug, Matt's wife, Luciana, kind of stayed off to the side and there were other people with them. If this was a photo op I think we would more of Luciana, or maybe Matt doesn't want to be that obvious. In case you think that Star might have been on to something with their "Matt Damon $140 million divorce shocker" story (doubtful), Matt was also seen out jogging with Luciana last week.
Matt was photographed riding a carousel with his daughters Stella, five and Gia, seven. The Daily Mail reports they were outside the London Museum of Natural History, where there are rides and they also have a skating rink. There are also some cute photos where Damon is filming the girls skating. It looks like fun! Now I wonder if they went into the museum too.
I have a question. Damon is wearing a Harley Davidson cap. Does this mean he rides a Harley and why are there no photos of this?! I want to see Matt Damon on a motorcycle as soon as possible. I know that his buddy Ben Affleck rides because I've seen him on a motorcycle. Damon would be hotter riding. He's hotter overall at this point, although Affleck can turn it around. Also, I love his glasses.
See these family photo ops work well. The celebrity can just step out with the wife and kids and people will forget the rumors and the douchey things they've said. Depending on their level of fame they just need to do this sparingly or they'll be stuck in a near-daily cycle like the Garner-Afflecks.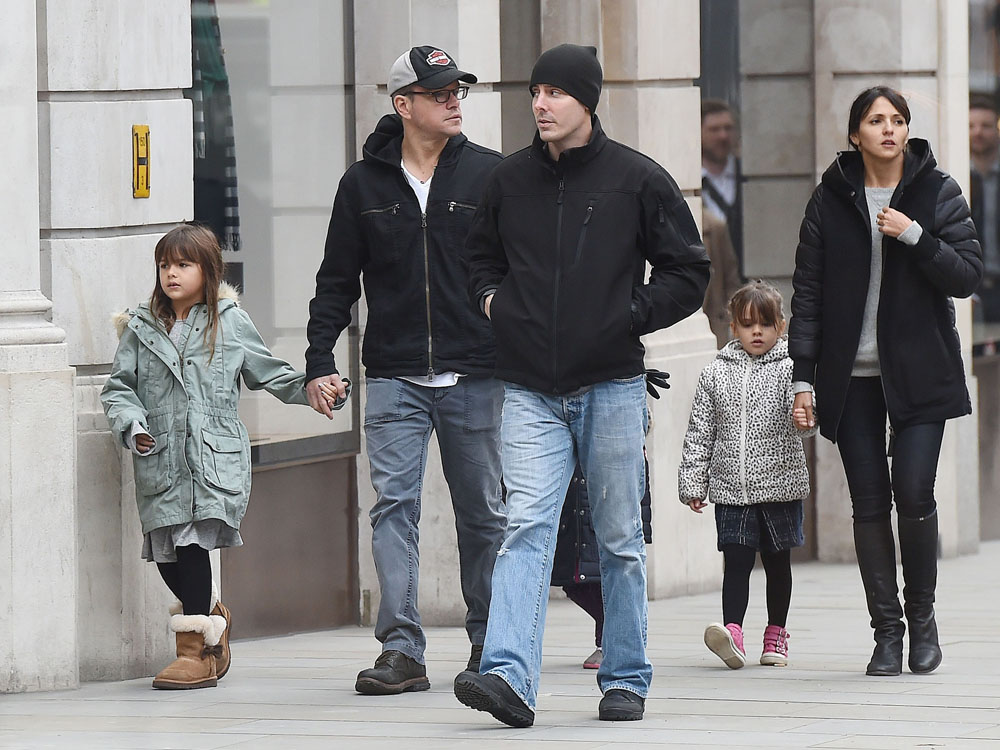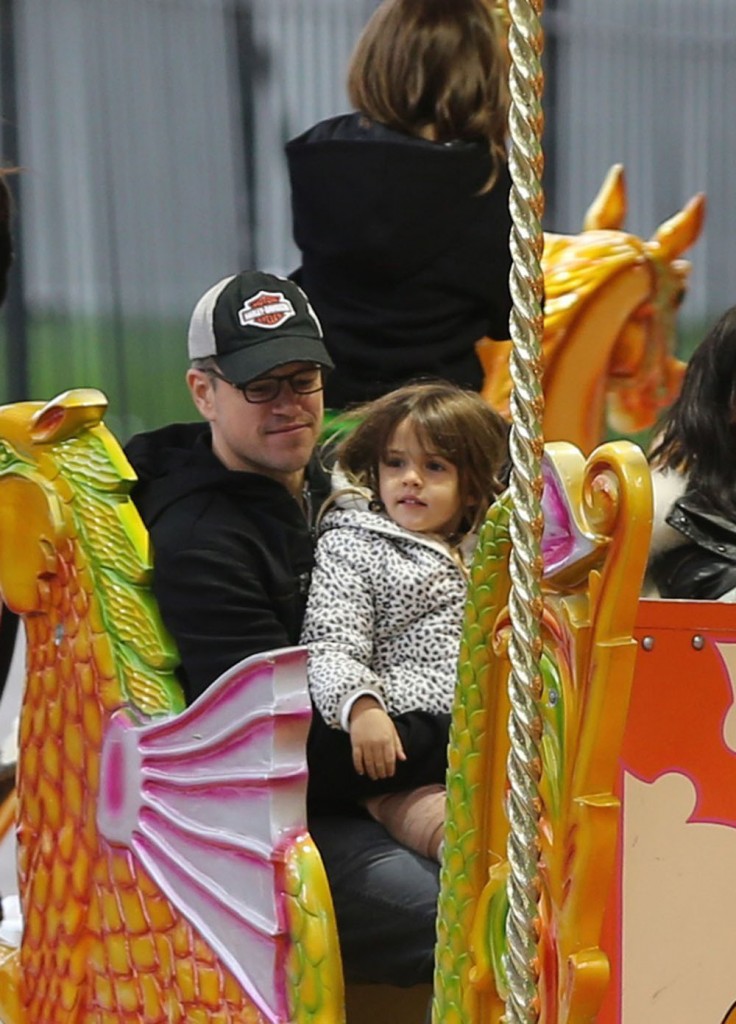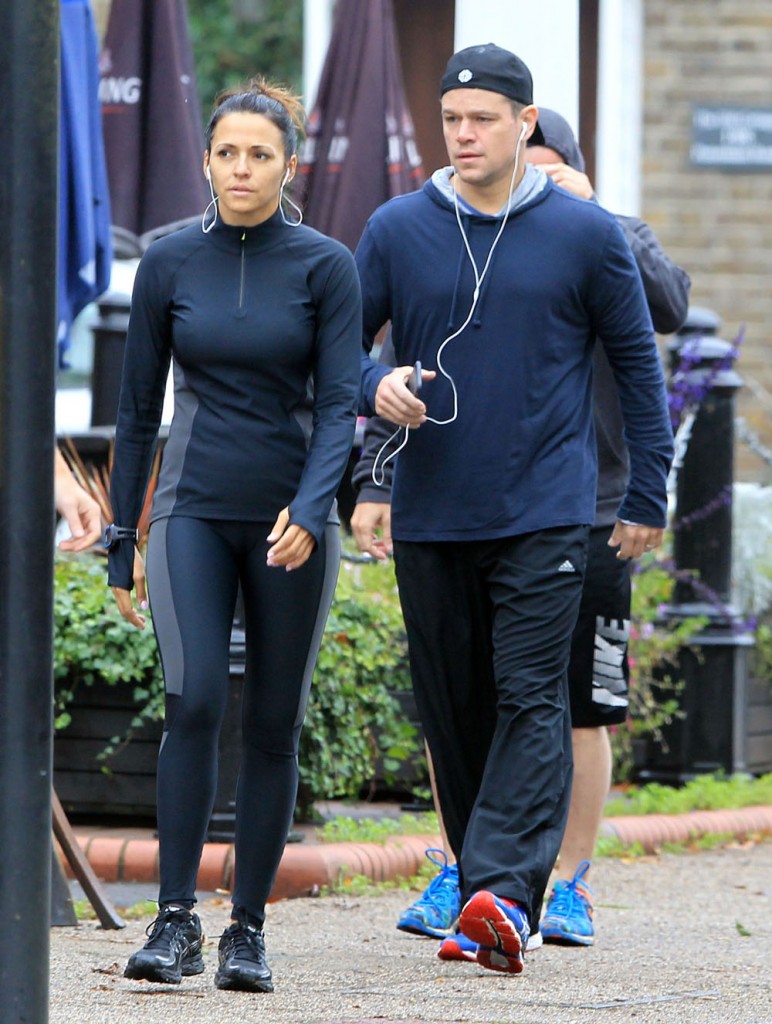 Photo credit: FameFlynet