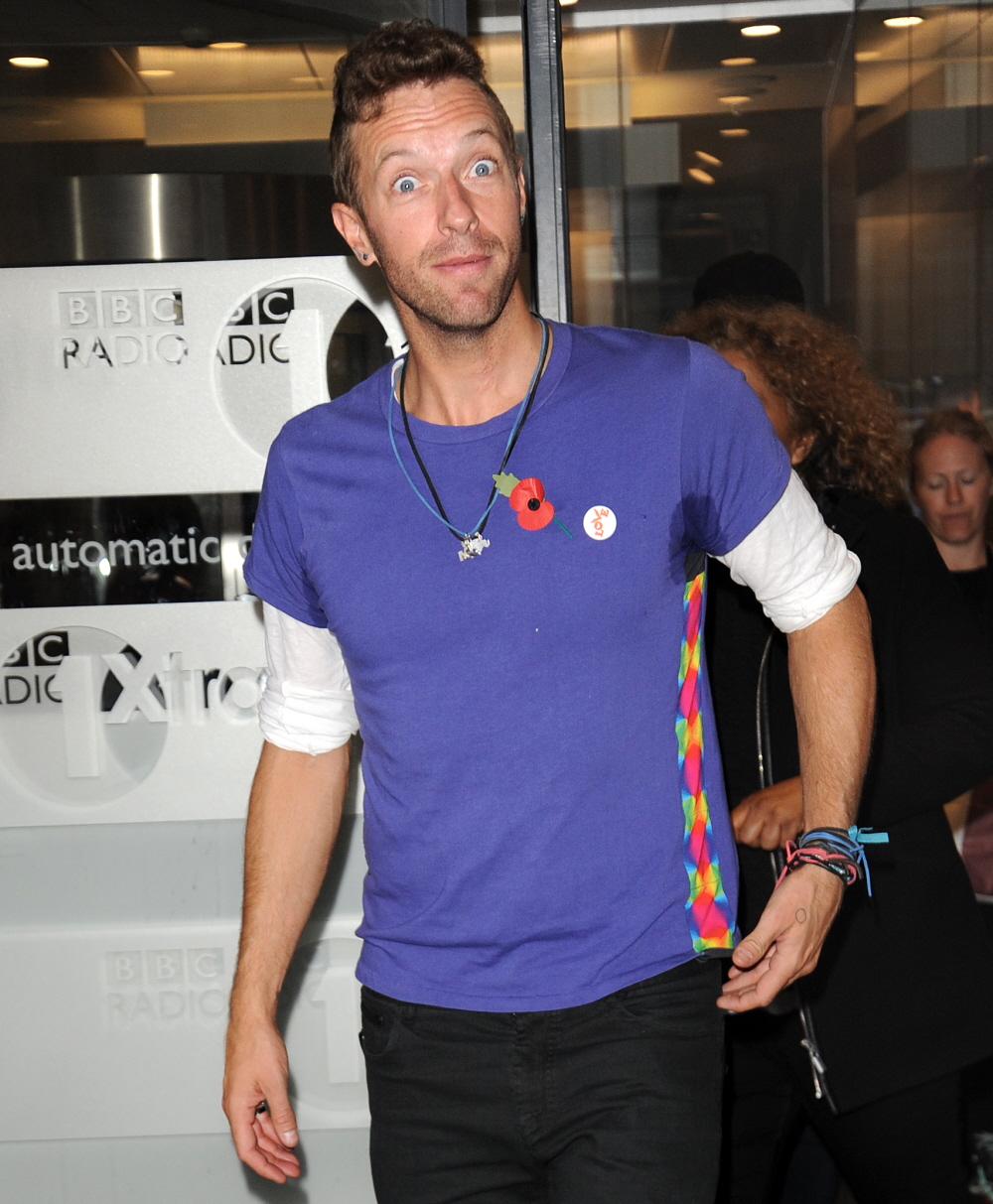 Chris Martin is often referred to as "notoriously private." Is he though? He's not shy about promoting his music, he gives interviews regularly, and he was married to an Oscar-winning movie star. Of course, he never wanted to be photographed with Gwyneth Paltrow, which isn't the same thing as being "private." Chris went on to have an on-and-off relationship with Jennifer Lawrence for about a year, and now he's with actress Annabelle Wallis. Chris and Annabelle have been photographed all over the place looking loved up. Anyway, Chris is saying words about how "low" he felt following his split with Gwyneth and how he got back on track.
Notoriously private singer Chris Martin has spoken out about life after his split from ex-wife Gwyneth Paltrow during an Australian radio appearance, saying he's never felt happier. Talking on 2DayFM's debut Rove & Sam show on Monday, Nov. 9, the Coldplay frontman admitted he'd been feeling pretty low prior to his separation from Paltrow, but that he's definitely got his life back in order now.

"A few years ago I was in a low place in my life and was feeling kind of down and confused," the 38-year-old father of two admitted. "Some friends gave me a book called Man's Search for Meaning, and a poem called The Guest House by an Afghanistani poet, teacher, and those two things started me off on this whole journey that's ended up a few years later now where I just feel so happy to be alive."

Being uncharacteristically candid, he continued, "That may sound a little simple but I suddenly feel very grateful for all these things in my life, I just feel happy to be alive and if it's coming across then that's because it's real."
Maybe this makes me cynical, but I rolled my eyes. He's a privileged white dude/rock star who consciously uncoupled and immediately started banging someone much younger. I don't doubt that the divorce was difficult on him, but I'm thinking that he got over feeling "low" by banging J-Law more than "reading poetry."
Speaking of, many believe that Coldplay's newly-released song "Adventure of a Lifetime" is totally about bangin' J-Law. Sample lyrics: "I feel my heart beating/Oh, you make me feel/Like I'm alive again/Alive again." I dunno, it doesn't sound like he's singing about Afghani poetry? Sounds like he's singing about putting his rock star P in a 25-year-old's V. Also: this song is bad.
Photos courtesy of WENN.