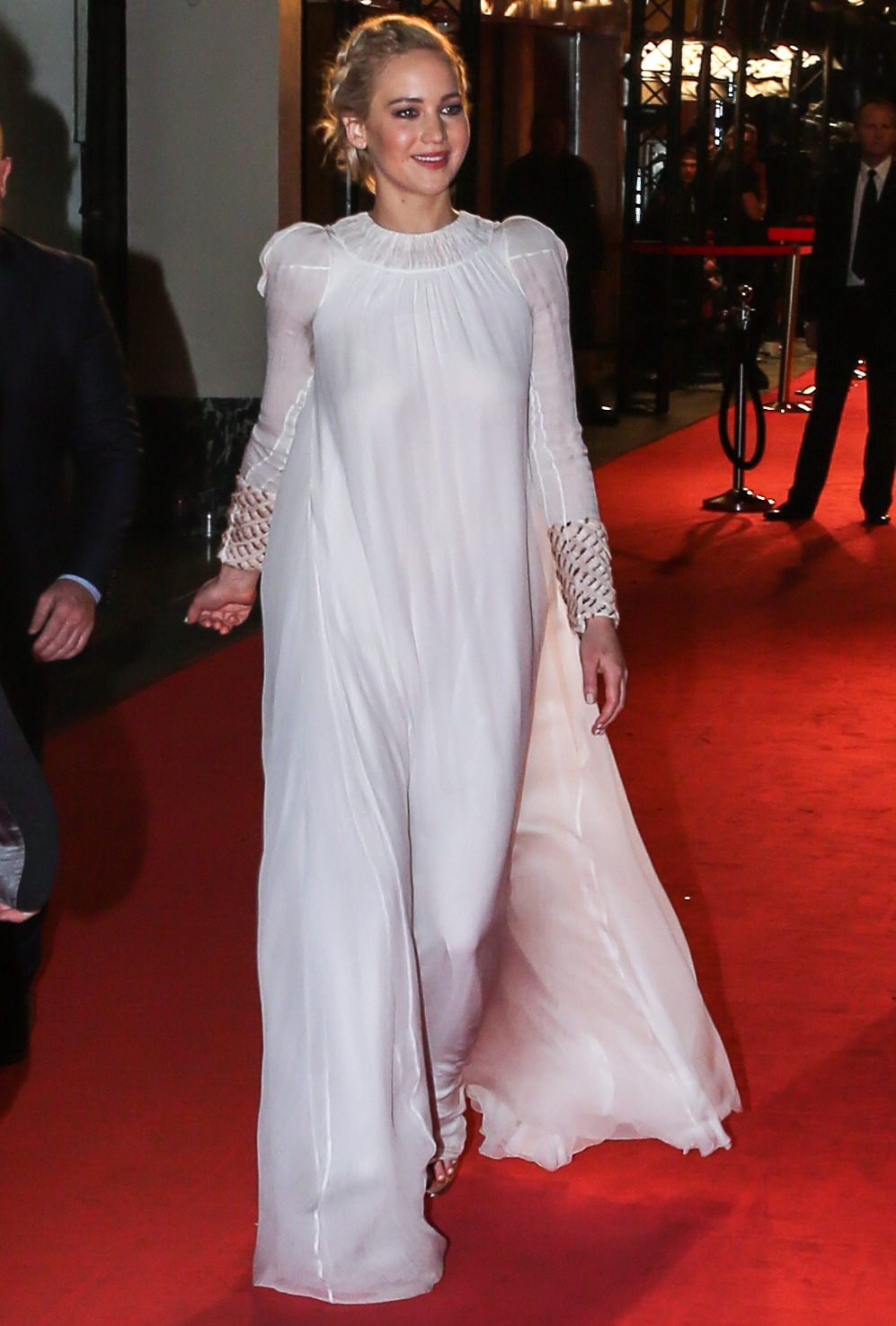 Fug bridal sacks aside, Jennifer Lawrence is not dreaming of walking down the aisle in a perfect Vera Wang wedding gown. That's not where she is right now, and maybe she'll never be there. This is sort of personal to me, mostly because I am that person. I'm missing The Bride Gene. Do I enjoy looking at wedding photos and judging your wedding gown? For sure. Do I love reading about what food was served at your wedding? Absolutely. Do I judge you for not serving a cake? Yes, I do. But I have never, ever had the desire to plan my wedding or wear the white dress or any of it. I'm just lacking that part of womanhood, I guess. And it's nice to see a high-profile fellow traveler like J-Law.
Jennifer sat down with Diane Sawyer for a nice interview with Good Morning America/ABC News. Diane was utterly charmed by J-Law, because of course. Through the course of the interview, Jennifer referenced her "five years" with Nicholas Hoult and she sounded very bittersweet about it. Then she discussed how she kind of thinks she's not into marriage.
Some assorted quotes:
The end of an era, being done with Nicholas Hoult & the Hunger Games: "These movies had been my life for so long and they had to come first in everything. I was also in a relationship with somebody for five years and that was my life. So my life was this person and these movies and we broke up around the same time that I wrapped those movies. Being 24 was this whole year of, 'Who am I without these movies? Who am I without this man?'"

On the idea of marriage: "I don't know if I ever will get married and I'm OK with that. I don't feel that I need anything to complete me. I love meeting people, men, women, whatever, I love people coming into your life and bringing something. I don't really plan on getting married. I might. I definitely want to be a mother. I don't really imagine getting married anymore."

Her wage gap essay: "My question to myself was why am I not asking for it? And I think I know I have always kind of carried a habit of submissiveness with the idea that it makes me more likeable. I felt like I had had to say something because we need to talk about it. On average women are paid 21 percent less than men… We can ask for the same exact thing that men do and we do face the reality that we do get judged more. It's just something that is intrinsic, and I would love to see change."
I wonder if her anti-marriage talk is just a phase, a reaction to the end of her relationship with Hoult, and then whatever went down with Chris Martin. Maybe it's just me, but if I had to listen to Chris Martin sing about my "magic," I would want to shut down the idea of "happily ever after" as well. I do wonder about Hoult though. It seemed like… they complemented each other so well. It seemed like a real love match. It seemed sweet AND hot. Maybe after five years with a guy like that, you need to take a few years to reassess and figure out what it is you really want. Anyway… I would watch The Diane & J-Law Show for a long time. Jennifer needs to stay with Diane Sawyer whenever she's in NYC. They're very cute together.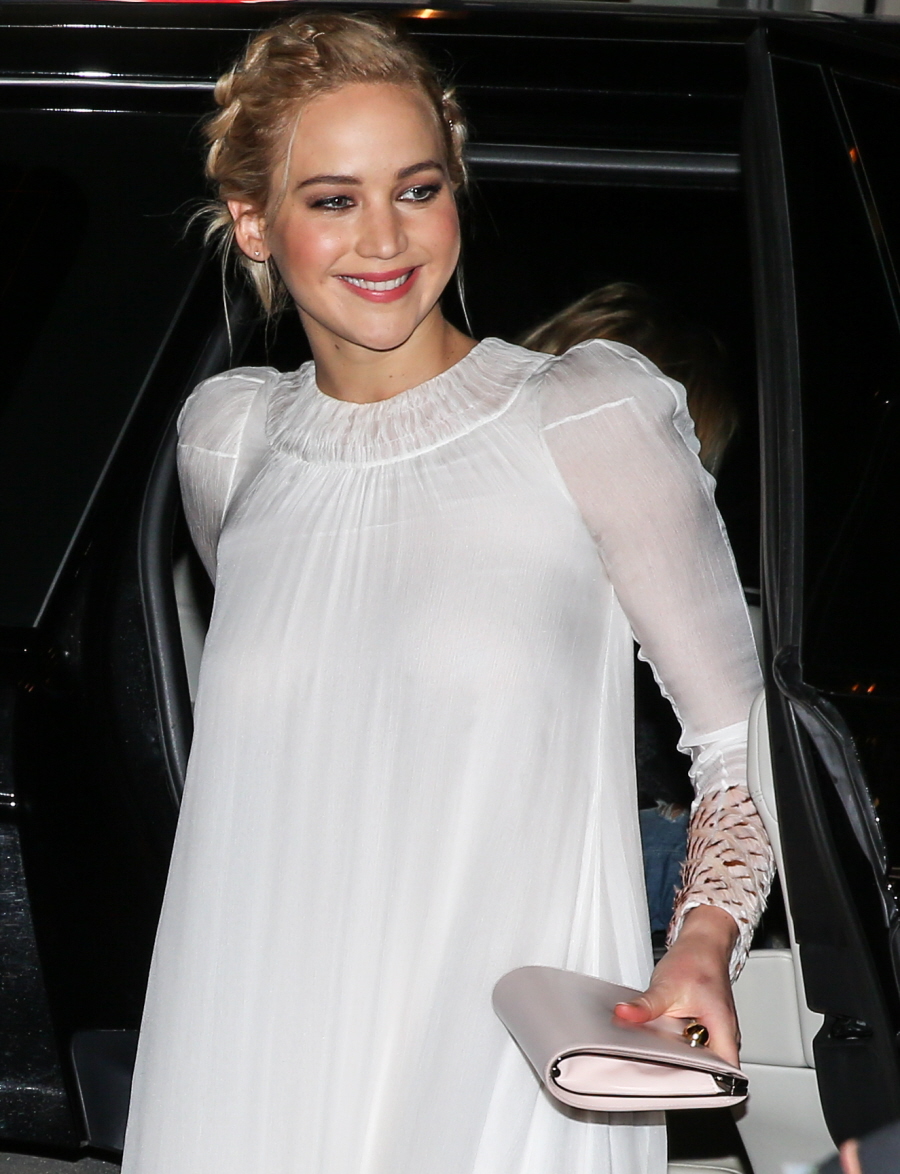 Photos courtesy of WENN, Fame/Flynet.