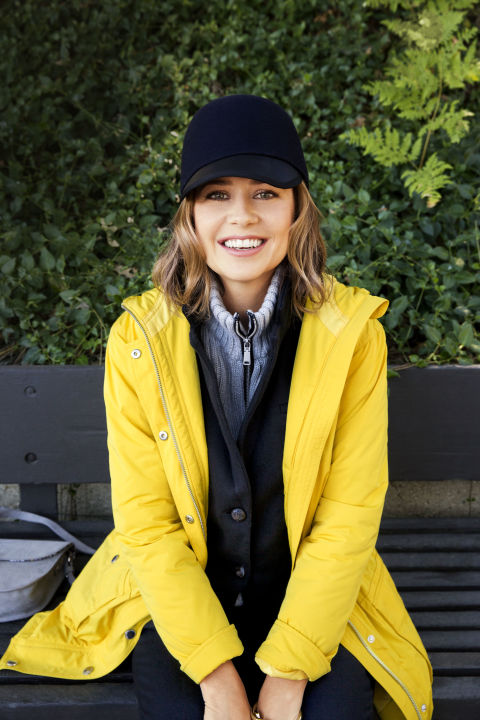 Jenna Fischer, best known for Pam Beesly-Halpert from the TV show The Office, is featured in the January Issue of Good Housekeeping.  If you are featured in an issue of Good Housekeeping, do you automatically get the Good Housekeeping Seal of Approval? If so, I would totally put that on my CV. I enjoy Jenna; she's consistently funny in her roles and according to her Instagram, she really gets a kick out of life.  She leads an ordinary existence by Hollywood standards so she isn't really a headline grabber. Jenna is returning to television on Sky 1 in the dark comedy series You, Me and the Apocalypse, which is about a meteor hurling towards earth and all these disparate souls who end up in a bunker together, watching the end of the world on TV; the story is how they all got there.
As for the photo shoot – boots, coats/jacket and hat pr0n, oh yes. I love the blue hat Jenna claims to have stolen; I would've stolen it too. Most of the outfits are a collection of smart basics assembled handsomely and then BAM! Smokin' boots to finish them off. By the way, the fur vest is faux, I already checked so you can like it if you want to.
On her new show You, Me and the Apocalypse: "I play a librarian who has been imprisoned wrongly. I've taken the fall for my son who's a computer hacker. When we find out that the end of the world is coming, there's a huge prison riot and I break out of prison with Megan Mullally, who is a career criminal. We travel across the United States Thelma and Louise-style trying to get home to our families before the world ends."

On the best part of life as a mom: "The best part about being a mother is having a human National Geographic nature documentary happening in your house at all times. I just love observing the growth and development of human beings through the different stages."

On the best advice she got from her parents—to go to college before pursuing acting: "They sat me down and they said, "You can absolutely go to Los Angeles, but we want you to go to college, and it's not just to get the degree, but because we believe there is a lot of personal development that happens in those years, and it's best to do that outside of Hollywood and outside of the spotlight," and they couldn't have been more right."
I love that quote about her home being National Geographic. I get that she means it is fascinating to watch her kids evolve but I picture my home with the Progeny lying on the countertops, licking their lips, just waiting for The Mister or myself to start limping.
Jenna did, in fact, go to college and holds a degree in theatrical arts and a minor in journalism. I want to come down strong in favor of her parents' advice but I am aware of how incredibly difficult attending college can be in this country and I don't want to be insensitive to those who cannot.  I think any college experience is useful, whether it is community college, trade school or public/private universities. Of course, if you have no desire to go, definitely save your money.
Jenna has a moment in the article when she fangirls over Megan Mullally even after working with her for six months. I have worked with Megan, albeit in a limited capacity, and she really is absolutely lovely.
I, too, am having a bit of a fangirl moment over the cast You, Me and the Apocalypse. Besides Jenna and Megan, Rob Lowe, Mathew Baynton, Nick Offerman, Pauline Quirke, Joel Fry – DAME DIANA RIGG! If I have to watch the end of the world on TV in a bunker, I want it to be next to Emma Peel.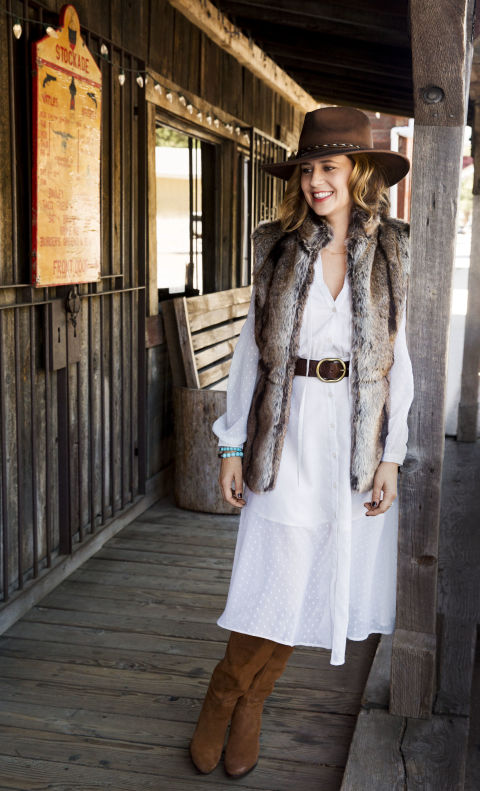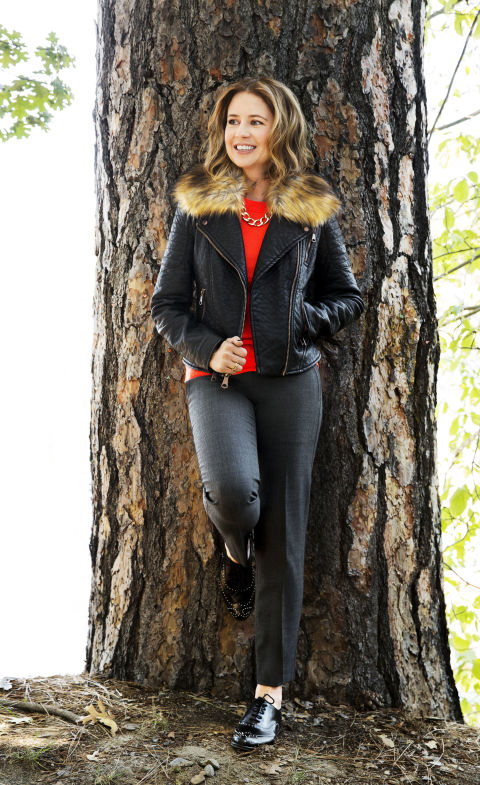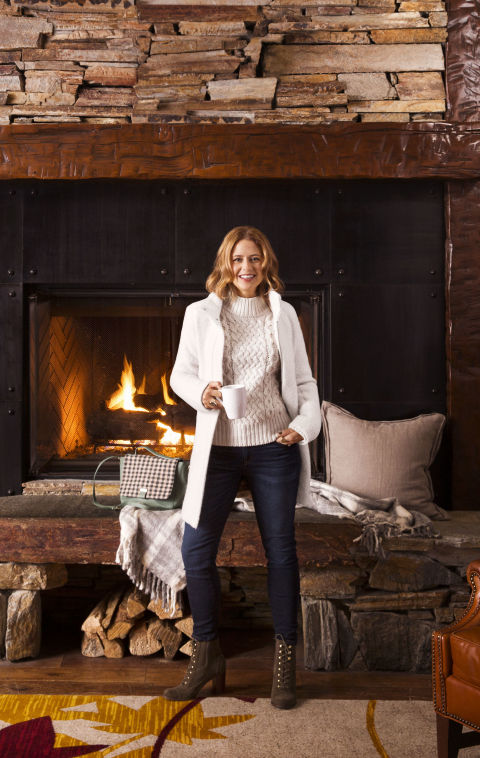 photos credit: Brigitte Sire/Good Housekeeping