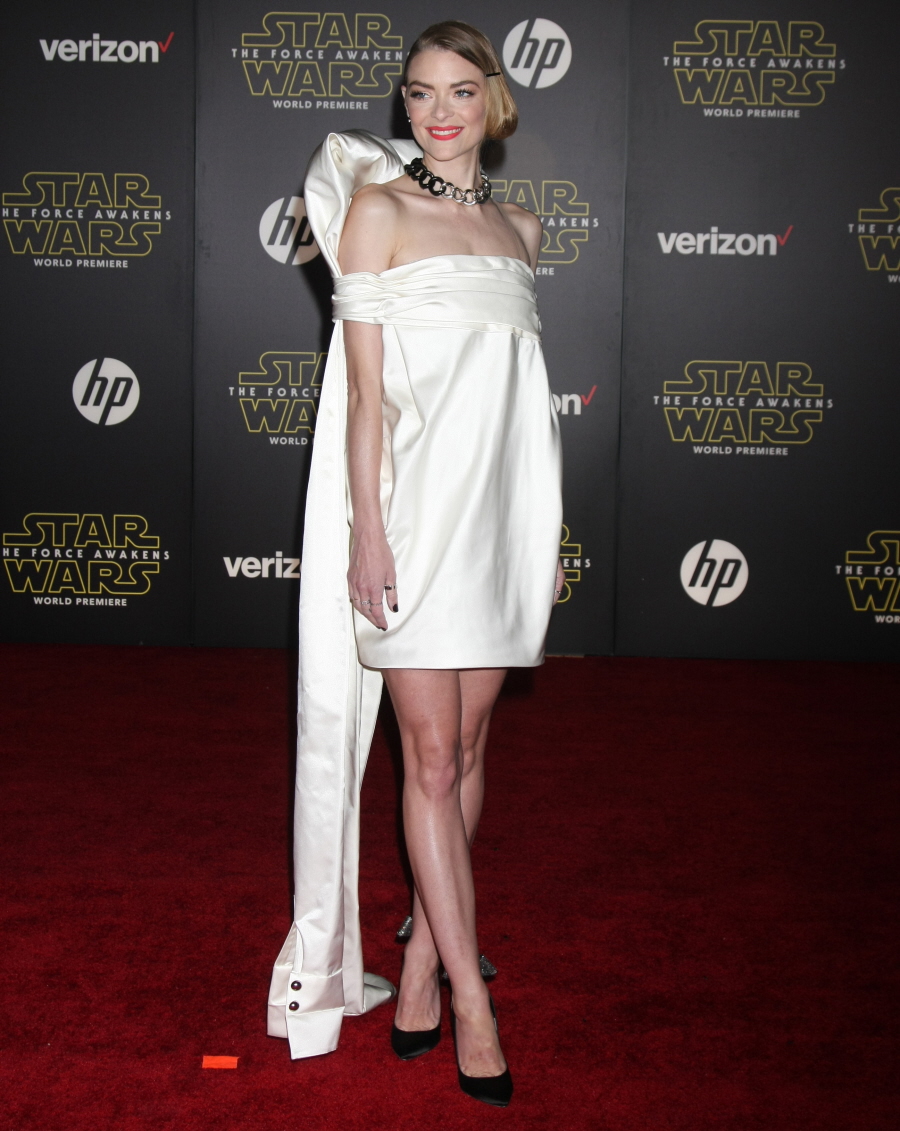 At last night's Star Wars: The Force Awakens world premiere in LA, there was some cosplay and some theme-dressing on the red carpet. I have to think that's what Jaime King was trying to do – theme-dressing. To Jaime, this Monse dress looked sort of Star Wars-y and intergalactic. Is it though? Or is it just sort of fug? If you make her skin green, I could see her as a cigarette girl at the Cantina.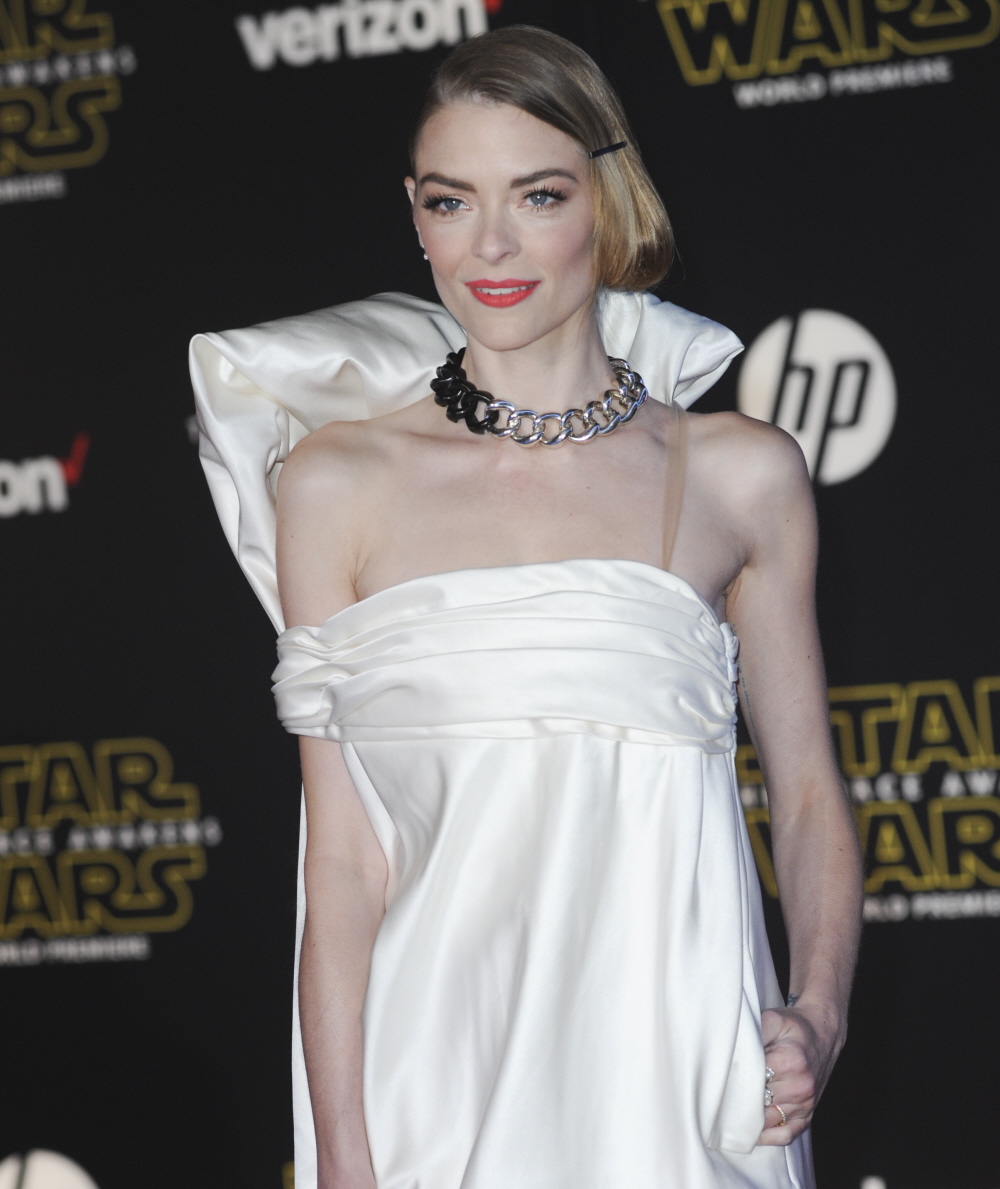 Sofia Vergara and Joe Manganiello walked their first red carpet at a married couple for this premiere. I have to wonder… which one of them is into Star Wars? Sofia is a big deal to Disney/ABC, so maybe she was required to come out for a Disney property. Or maybe Joe is a secret Star Wars geek, like many men of his generation. In any case, they thankfully didn't theme-dress.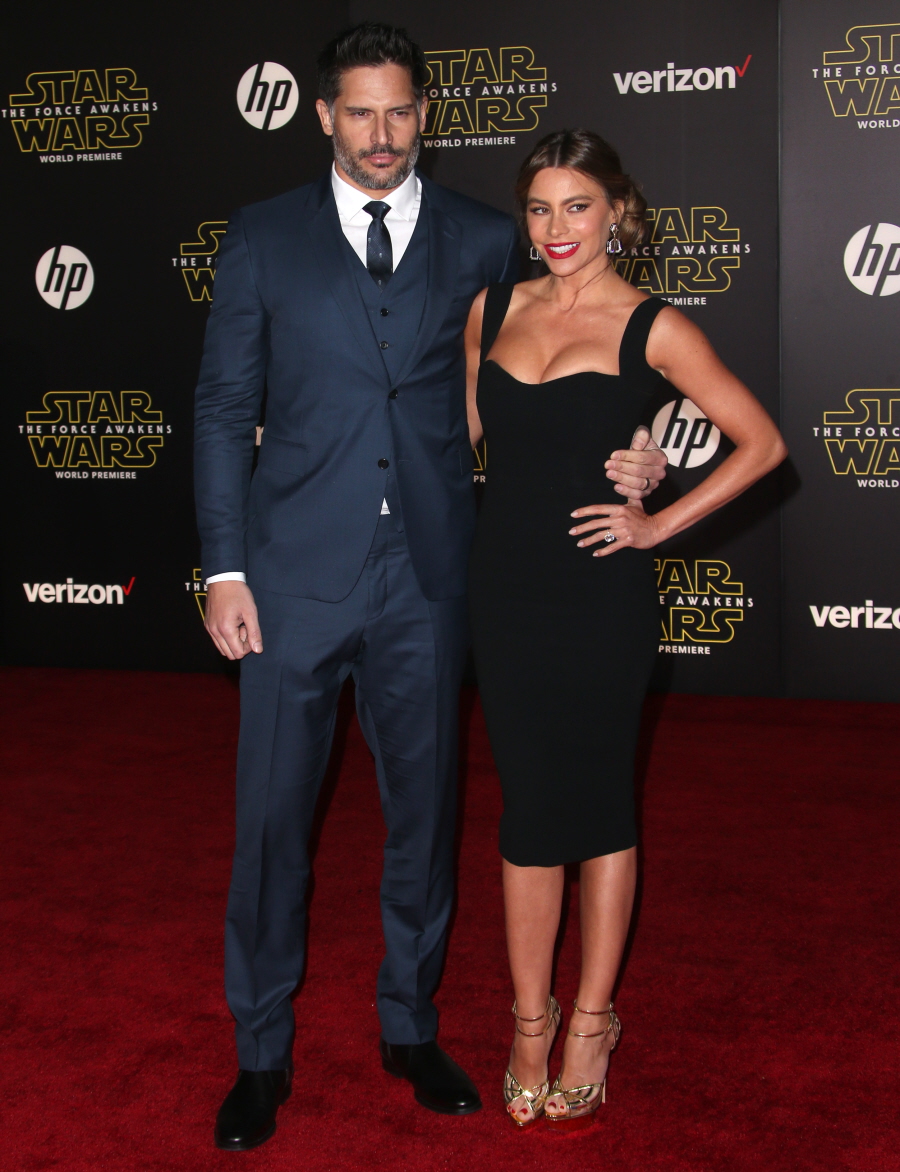 Janelle Monae looks DIFFERENT, right? Something with her eyes, I believe. Maybe it's just makeup and styling. Maybe she was trying to look sort of weird and unusual, but I could swear that she looks a bit tweaked too. Her Star Wars-themed dress is Erevos Aether. It's okay.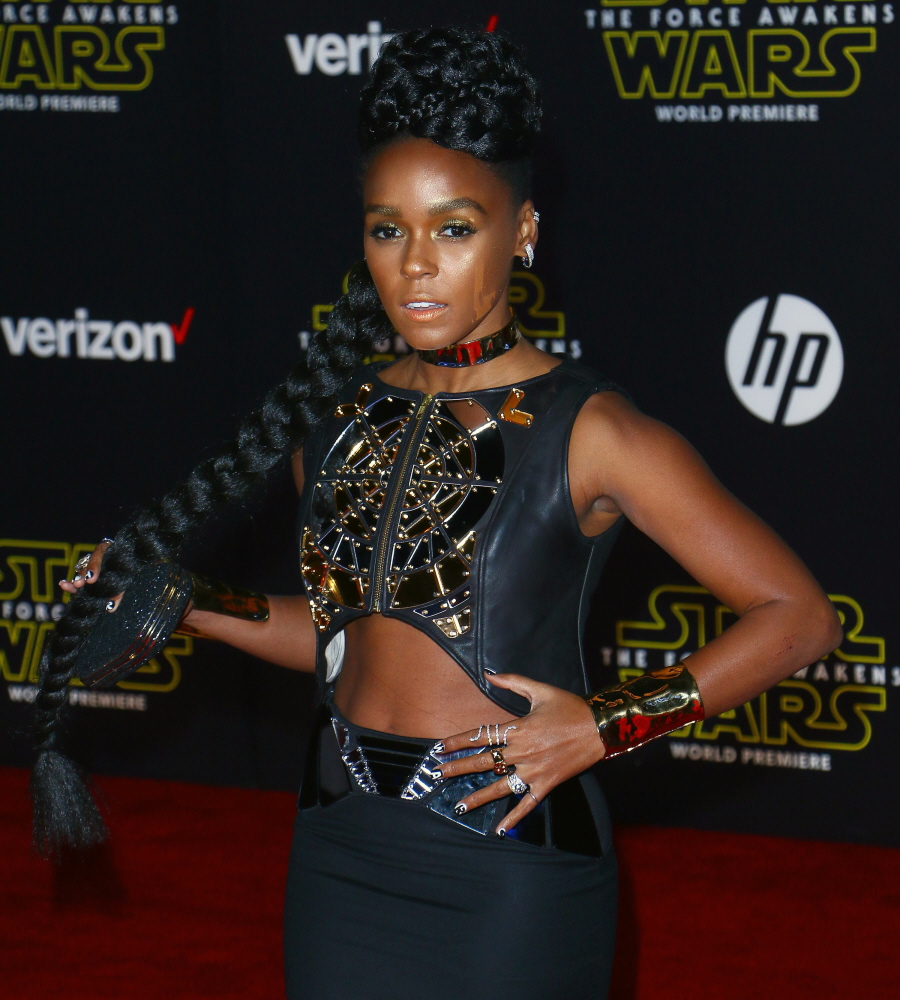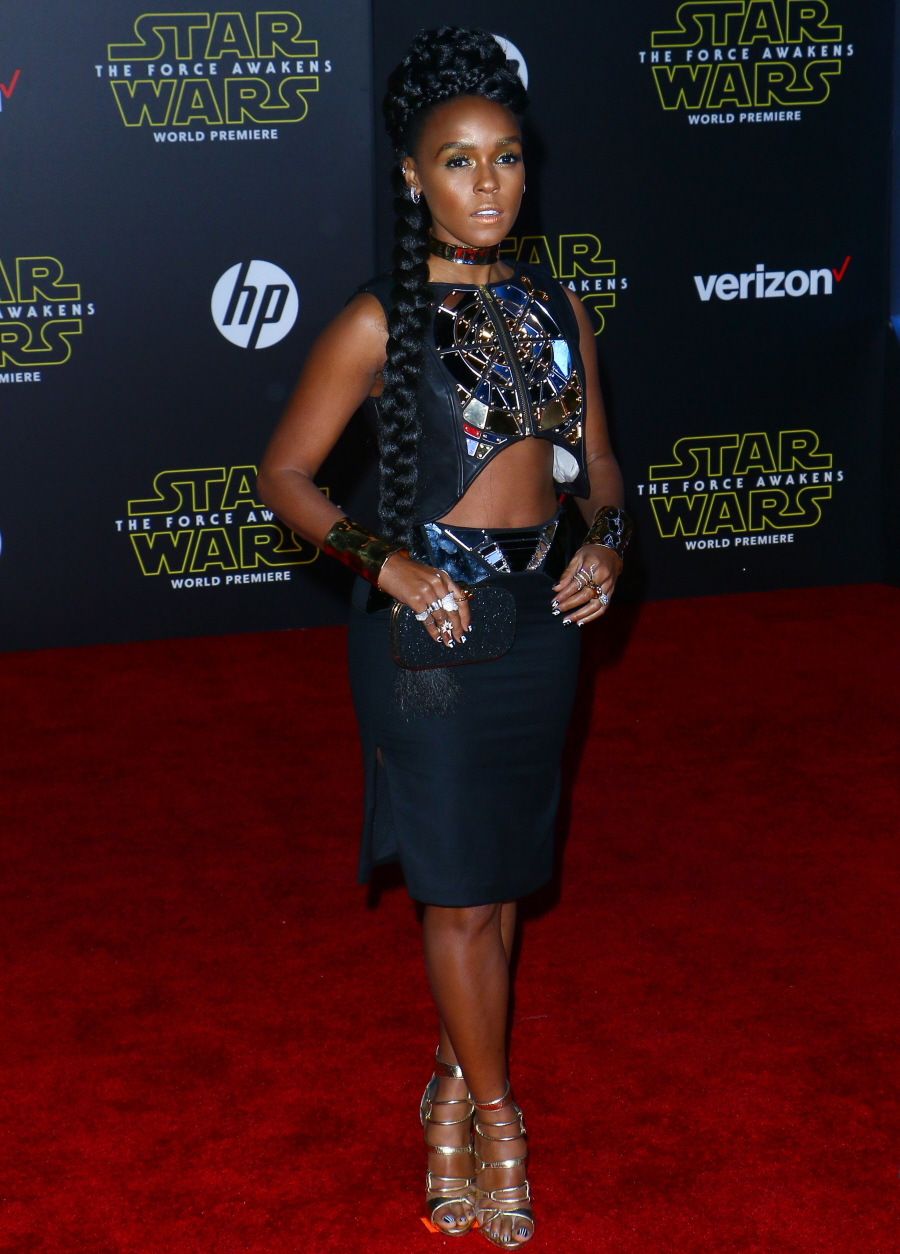 Am I alone in sort of loving Karrueche Tran's look here? I think she's really pretty anyway, but I love her Star Wars-themed hair and I love the snazzy white suit. She looks great.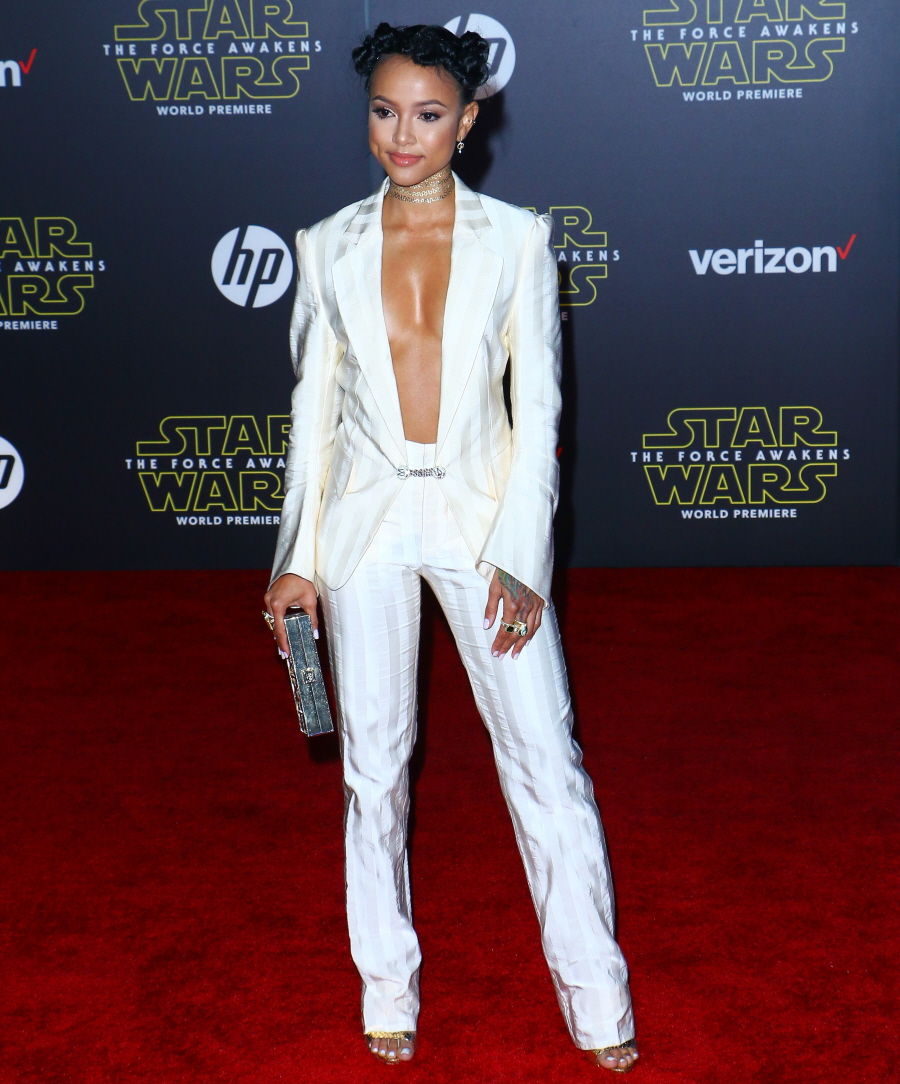 Photos courtesy of Getty, Fame/Flynet and WENN.