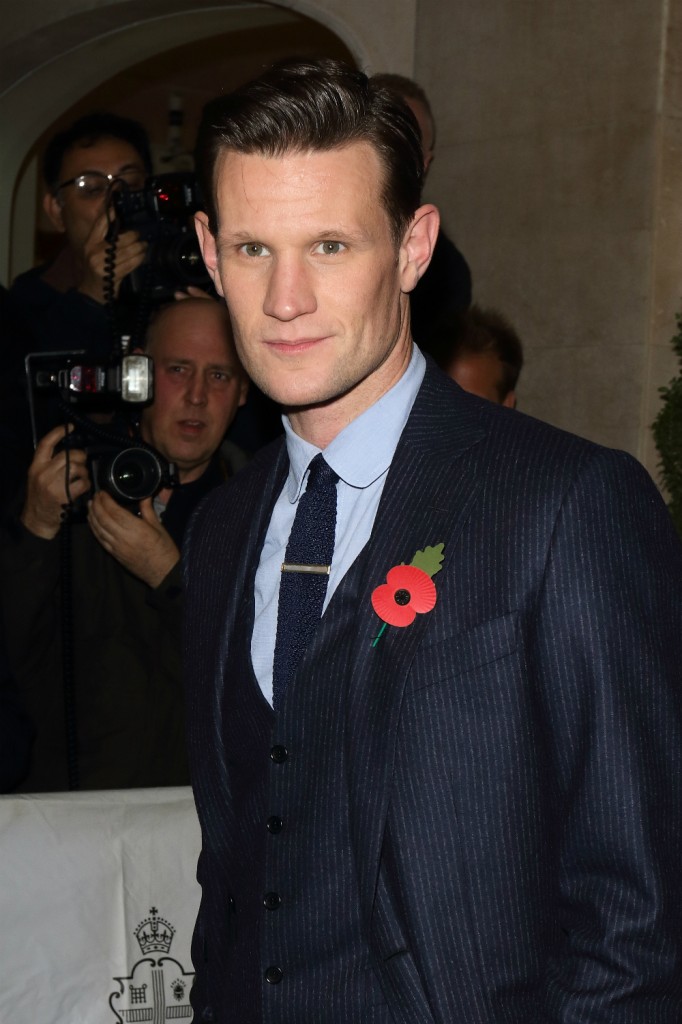 Iconic photographer Robert Mapplethorpe's life is being made in a full-length movie entitled, Mapplethorpe. Mapplethorpe, who rose to prominence in the 70s, was known for controversial subjects and an all-encompassing personality. He also enjoyed a celebrated relationship with the Godmother of Punk and Pirelli Calendar girl, Patti Smith. Two-time Sundance winning director and writer Ondi Timoner will helm the project. Doctor Who and The Crown's Matt Smith has been cast to play Mapplethorpe with Girls Zosia Mamet portraying Patti. Mapplethorpe began dating Patti after they met in art school. The duo famously went to live at the Chelsea where they evolved into photography and songwriting respectively. During that time, Mapplethorpe realized his sexuality, which obviously hindered his romance with Patti, but the two remained dear friends. It was during this time that Mapplethorpe began exploring his interest in the underground sadomasochism scene, images he would notoriously commit to film. As he openly advertised his desire to be a celebrity throughout his life, finally being the star of a film seems fitting.
Robert Mapplethorpe was born for the big screen. The controversial photographer who died in 1989 at the age of just 42, after a fight with Aids, was dashing, dark and dangerous. He imagines himself as some kind of sinister screen idol – James Dean reinvented by David Lynch – in a self-portrait out of which he gazes with sexually charged insolence, macho in black leather jacket and slicked hair, cigarette hanging from his lips, a dark star from Hollywood's nightmares.
Now he is to hit the big screen posthumously in both a documentary and a biopic. Mapplethorpe: Look at the Pictures has just shown at Sundance, and while this factual examination of his art and life is gathering acclaim, it has also emerged that Matt Smith – yes, him, the Eleventh Doctor – is to play Mapplethorpe in a film currently titled simply Mapplethorpe… He can certainly do the hair. In fact, it seems great casting.
But the fascinating thing here is how an artist's life story – and the way it is told – can shape art history. In his lifetime, Robert Mapplethorpe was highly contentious, and not just because of the provocative content of some of his art. His photographs of the male nude and of gay sadomasochist subculture saw him attacked by the American right, with Senator Jesse Helms denouncing his art in Congress. Yet he also divided critics whose own views were impeccably liberal.
I was surprised to find out that Mapplethorpe had not had a movie made of him prior. He lived life large, it kind of begs for a biopic. The article goes on to discuss that critics of Mapplethorpe saw him as wanting to be an "art star" rather than a serious artist.
I agree that Matt Smith is great casting, being approachable yet eccentric. I don't know much about Zosia. She seems to have the edge that would be necessary to tackle Patti. Lord have mercy if she doesn't do Patti justice – the outcry would be legion, myself included. This movie seems to be riding a Mapplethopre wave this year. The HBO documentary the article mentions received good reviews at Sundance; UPROXX hypothesizes that the announcement of this project is drafting on that buzz. Patti's 2010 memoir, Just Kids, which speaks to their relationship, is being developed as a TV show for Showtime. Here in LA, the Getty Center and Los Angeles County Museum of Art have collaborated on a joint installation of his work that will run from March through July. I saw the Getty's In Focus: Robert Mapplethorpe exhibit in 2012; his still lifes are poetic. If you are not familiar with Mapplethorpe's work, you can look at his (NSFW) portfolio on the Mapplethorpe Foundation website.
Photo credit: Wenn Photos and Getty Images