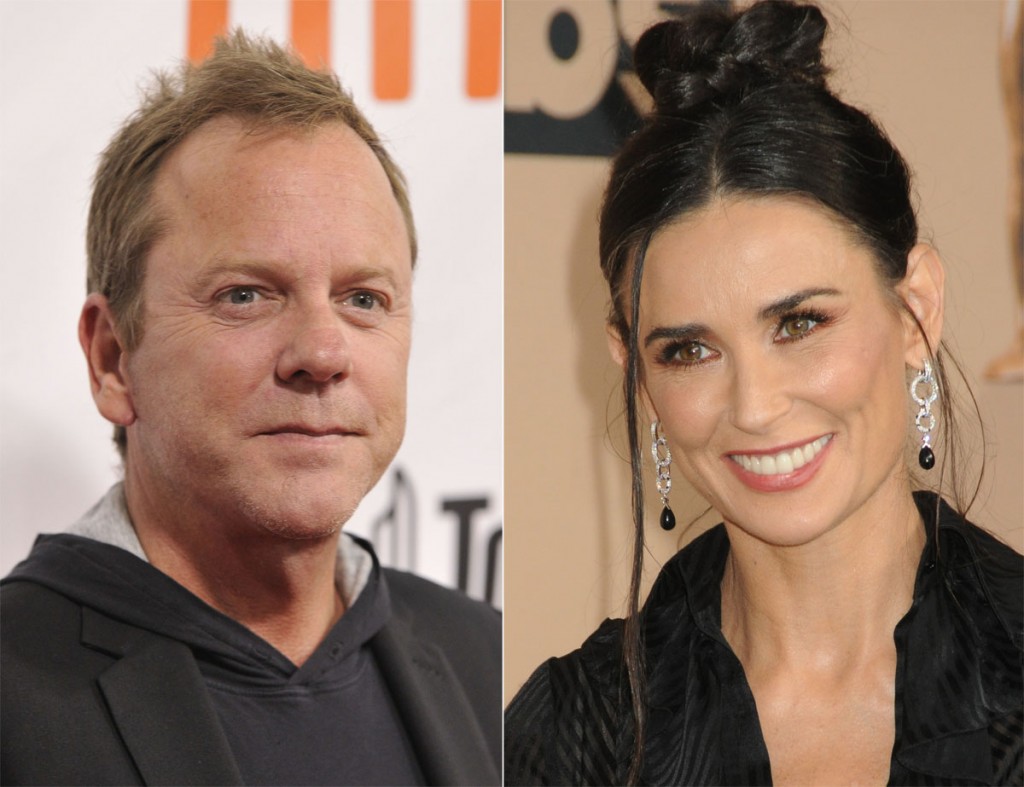 Here's a pairing that I never would have considered. The Enquirer claims that Demi Moore, 53, and Kiefer Sutherland, 49, are a new couple. These two worked together on a movie called Forsaken, a western starring Kiefer and his dad, Donald, and that's apparently where they got close. They've known each other for decades of course, they both were part of the 80s Brat Pack and ran in the same circles. Plus they both were in A Few Good Men in the early 90s, when Demi was still married to Bruce Willis.
The last we heard of Demi's love life she was dating 28 year-old rocker but that was over a year ago. She's been linked to a few much younger guys since her split with Ashton. As you know, Demi has a type and it's "young enough to be her son." Kiefer does not fit that type, is what I'm saying. Kiefer has been dating a fashion designer named Siobhan Bonnouvrier since 2008 and she has dark hair and does look a bit like Demi. The last photos I found of them together are from November, 2015. The film is out next week so I'm trying to figure out the potential timelines here and they're not really adding up. Here's some of Enquirer's report:
"Kiefer's put the sparkle back in her eye," a pal spilled to The Enquirer.

Demi and Kiefer, 49, have tried keeping the sizzling romance under the radar, but friends confided the two are absolutely crazy for each other!

Sparks ignited while filming their upcoming western drama, "Forsaken."

The plot involves Kiefer's character trying to reconnect with long-lost love Demi – which led to an off-scren connection! They've been enjoying the hush-hush romance since finishing the flick.

"They've both been through a lot in their lives… They were drawn to each other like magnets!" dished a spy.

"Kiefer is an amazingly sensitive guy," insisted one insider.

"He's very thoughtful and considerate. He's just what Demi needs…

"Demi is enjoying being with a man closer to her own age. She's always been attracted to Kiefer."
[From The National Enquirer, print edition]
Well if this is true I hope that Kiefer is sober. We all know what happens when he's not, trees get knocked over. When Demi's not sober she hooks up with young dudes. (Not that there's anything wrong with that, I wish I could get some of that action.) So maybe they're both sober and drunk in love?
I did find some photos of Kiefer Sutherland drunk and shirtless at a bar in Calgary during filming for this movie – way back in 2013. Demi was said to be at the bar too, for what it's worth. I want more evidence that they're together because it would be kind of glorious. Again, as long as they're both sober otherwise it would be a mess.
Below are photos of Demi Moore at the Saint Laurent event yesterday with her daughters, Tallulah and Scout. As Lainey points out, Demi looks great and really happy, like she's sober and fulfilled.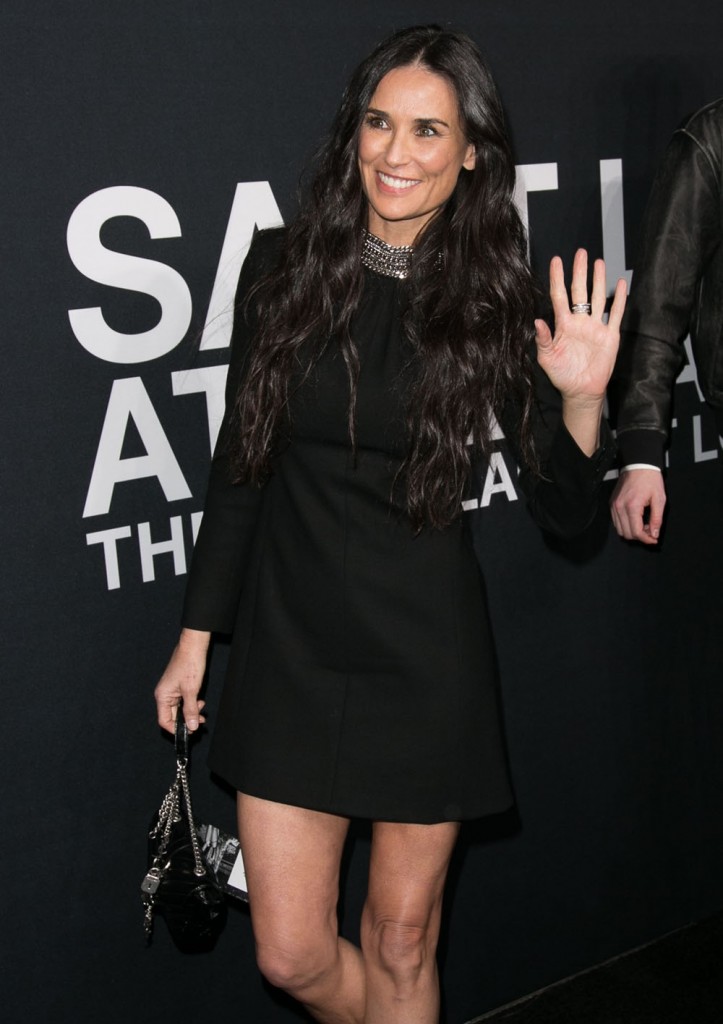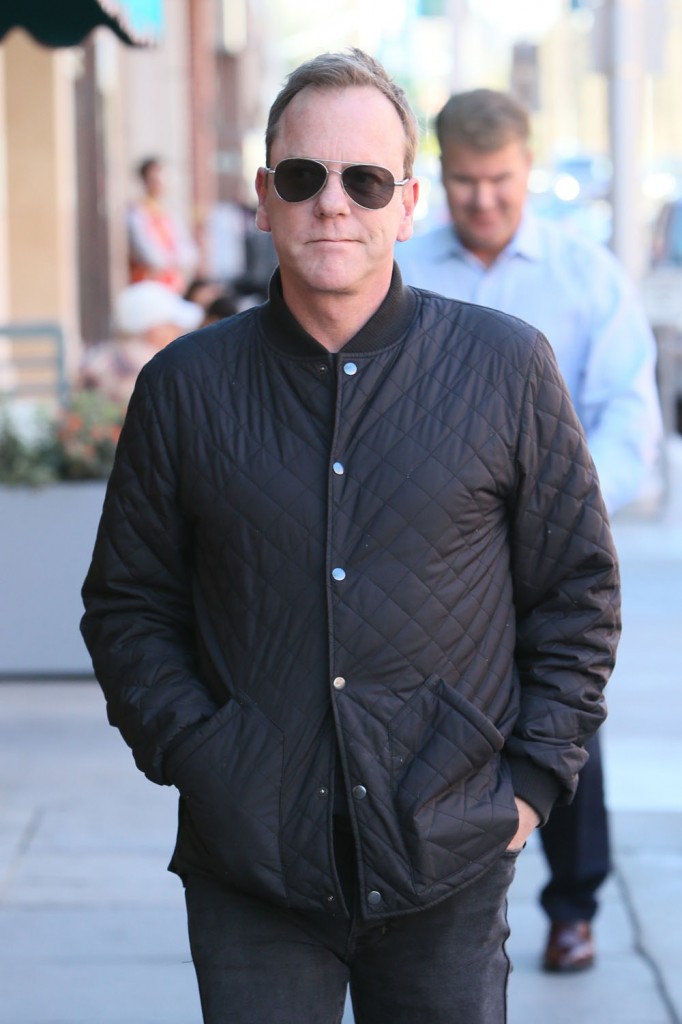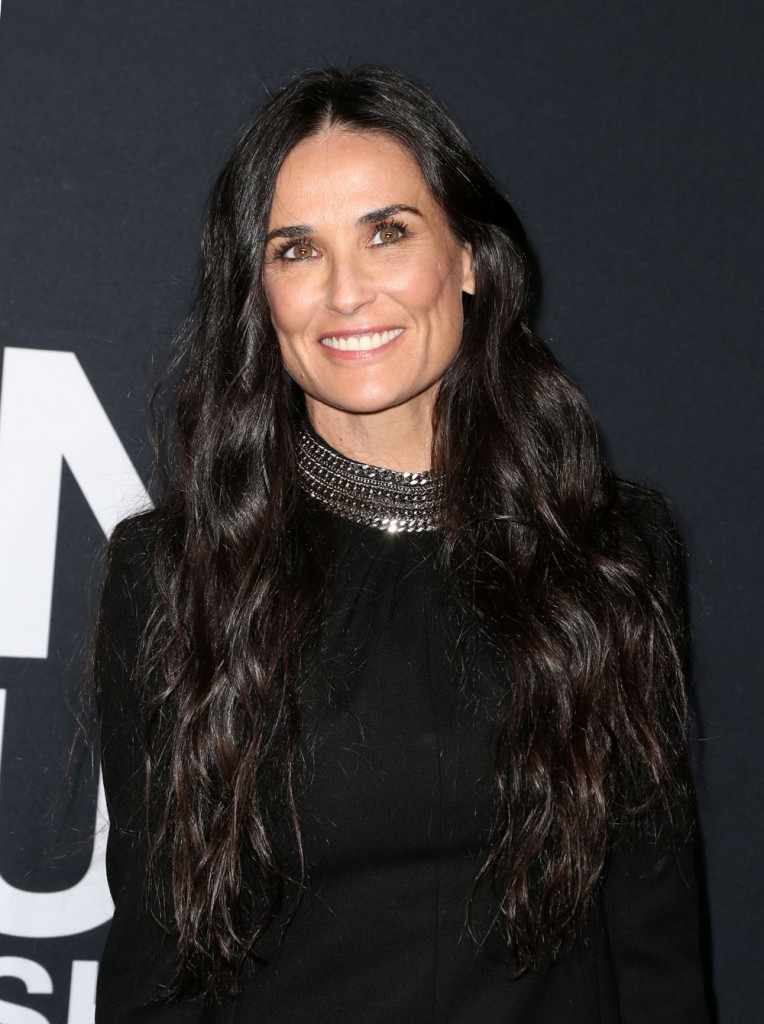 Photo credit: WENN.com