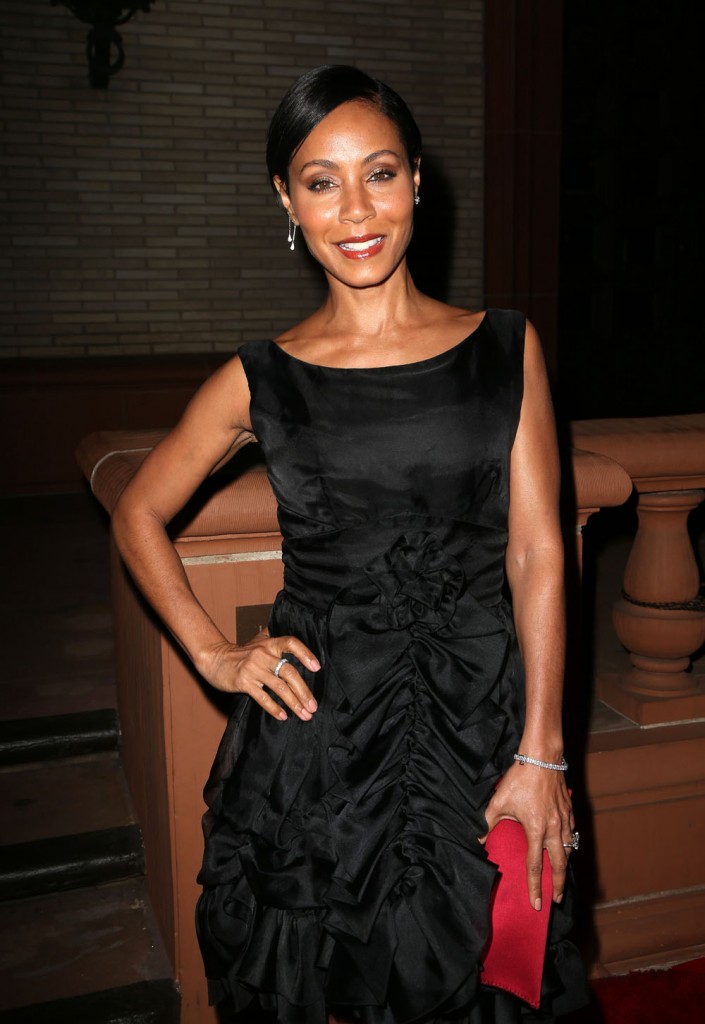 Jada Pinkett Smith announced an Oscars boycott earlier this year in the wake of #OscarsSoWhite. Many people complained that she was only boycotting because her husband Will was snubbed for Concussion, but even if that was the case she had a larger point that needed to be made. Will later admitted that Jada hadn't run her announcement by him ahead of time, but said that he supported her and was proud of her, which was nice.
During his opening monologue at the Oscars, Chris Rock made a dig at Jada and her Oscars boycott. He said "Jada said she's not coming. I was like, 'Isn't she on a TV show?' Jada's gonna boycott the Oscars? Jada boycotting the Oscars is like me boycotting Rihanna's panties. I wasn't invited!" That's kind of gross as it's not like 28 year-old Rihanna is interested in 51 year-old Rock but I guess that was his point. A paparazzo caught up with Jada Pinkett Smith at LAX to ask her about Rock's joke. She had some decent things to say about how it comes with the territory.
"It comes with the territory, sweetheart," she told photographers as she made her way through Los Angeles International Airport. "Hey look, it comes with the territory but we gotta keep it moving. We gotta keep it moving. We gotta keep it moving. There's a lot of stuff we gotta handle, a lot of stuff in our world right now. We gotta keep it moving."
You can see the video of this on E!. Jada is carrying what is possibly the biggest Hermes purse I've ever seen. I have serious purse envy, that thing would fit my laptop and all the miscellaneous junk I carry. E! also reminds us that Will Smith just smiled and made the peace sign when he was asked about Chris's jokes about him.
Just for the record, this isn't Jada's default stance with the paparazzi. She doesn't always take criticism lightly or blow it off when a photographer asks her about a scandal or issue with her family. Last year she went off when she was questioned about a social media photo of then 13 year-old Willow laying on a bed with a 20 year-old male actor who is a friend of the family. So this seems really calm coming from her, especially considering how some other celebrities have responded to being roasted during an awards show.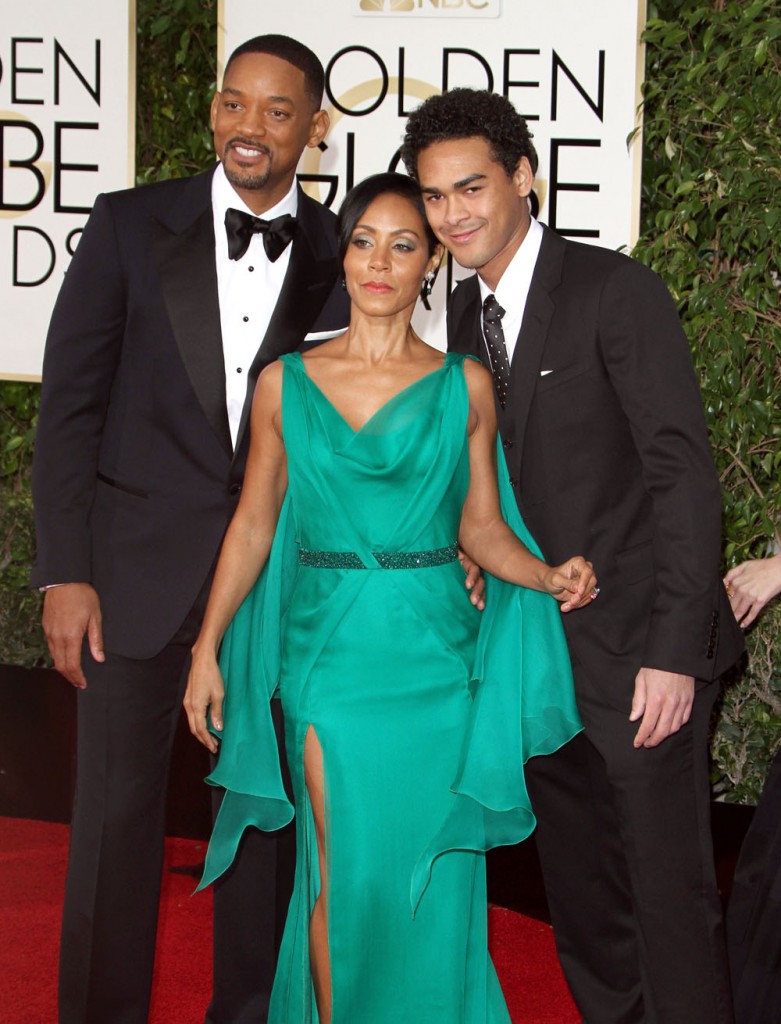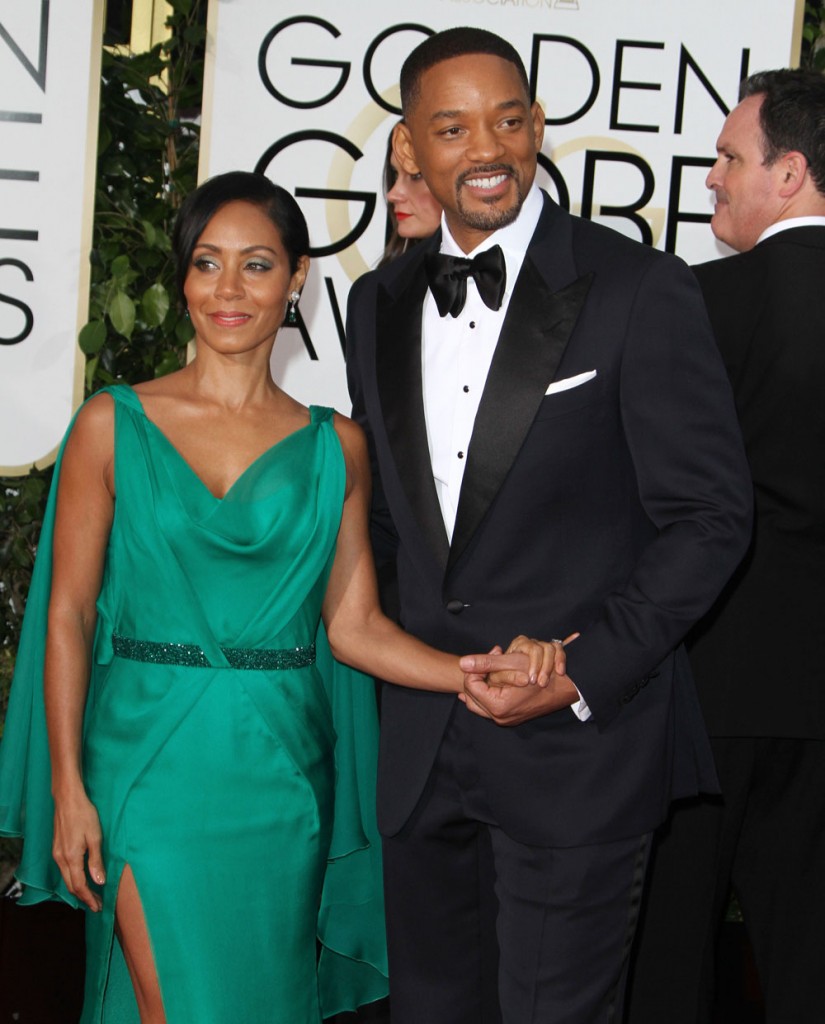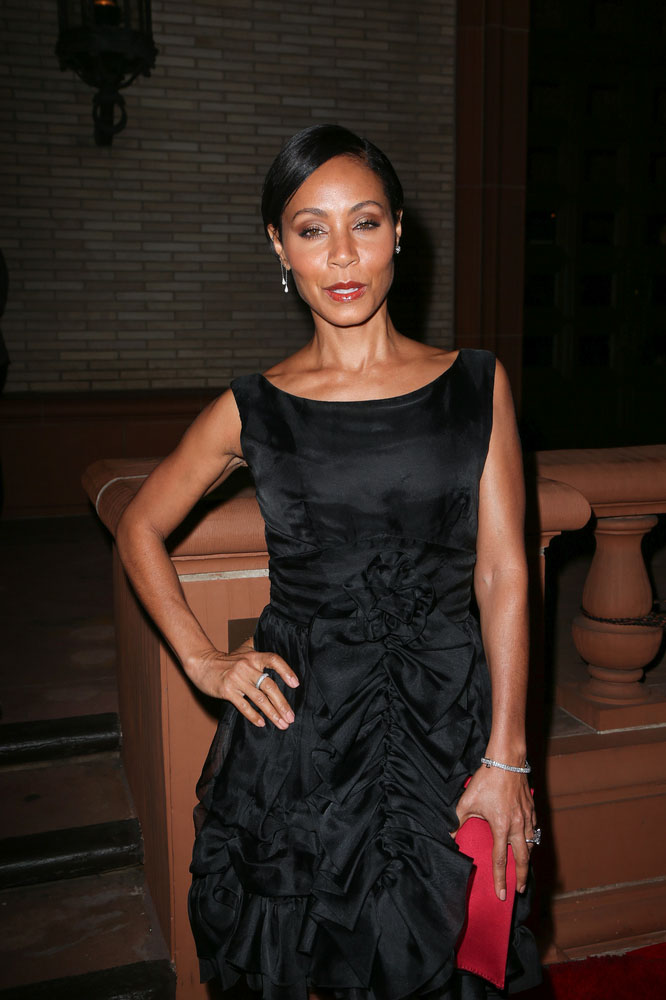 photos credit: PRPhotos, WENN and FameFlynet