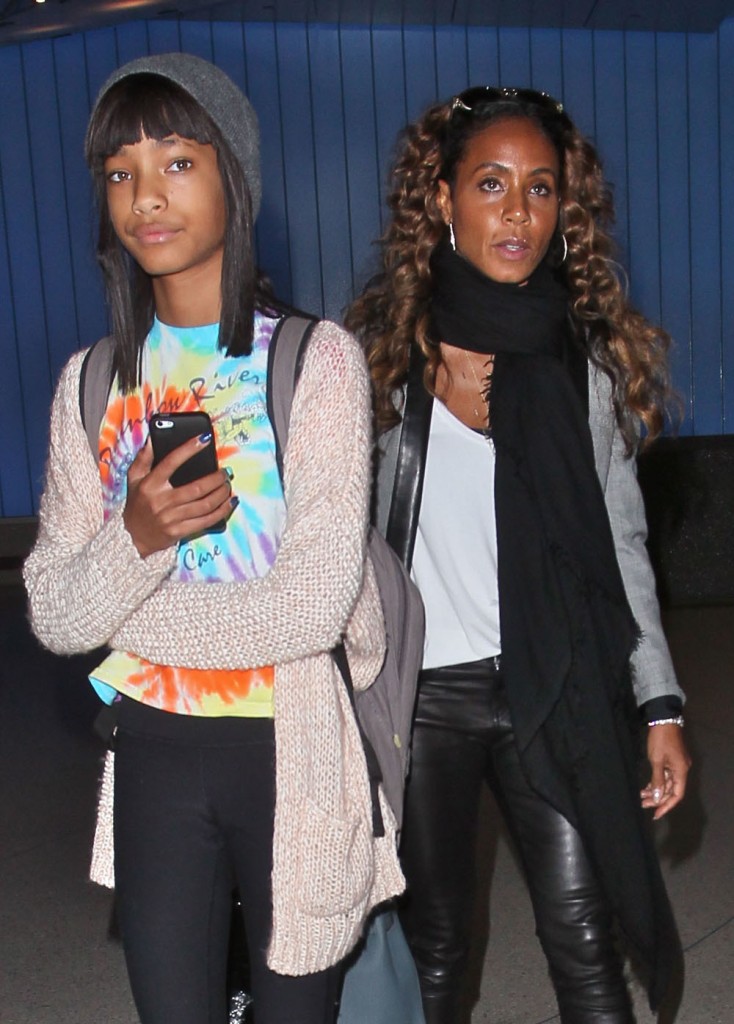 Yesterday we talked about a photo of Willow Smith, 13, laying across a bed while a shirtless Disney actor, Moises Arias, 20, was seen laughing right behind her on the bed. The photo raised a lot of questions about Willow's relationship with Moises and what she was doing hanging out with 20 year-olds, presumably unsupervised. Even if the photo was completely innocent, and it appeared to be, it still brought Willow's parenting to question. We've heard many times from Will and Jada Pinkett Smith that they're letting their kids do whatever they want, basically. Their parenting philosophy seems pulled right out of an L. Ron Hubbard manual, and we know what a great dad he was.
Moises has addressed the controversy over the photo. He told Gossip Cop that his brother is the one who took the picture and that he thinks of Willow as his "little sister" and considers The Smiths his "second family." So are Moises and his brother practically raising Willow and her slightly older brother, Jaden? Because it doesn't sound like their parents consider that their job at all. TMZ got some quotes from The Smiths, who are all "whatever, we trust Willow."
Sources connected to the Smith family tell TMZ … Will Smith and Jada Pinkett Smith believe their daughter is "very mature" … enough so to make her own decisions, as long as they don't clearly cross the line.

Will and Jada view the now-famous photo of Willow in bed with 20-year-old "Hannah Montana" star Moises Arias as innocent fun … an expression of art.

The Smiths have known Moises for years, and he's best friends with 15-year-old Jaden.

Bottom line … Will and Jada have NO issue with the pic.
Of course Willow is "very mature" for her age, no one is parenting her! She doesn't have anyone giving her boundaries and guidelines, and she has to determine her own rules. She's had family therapy sessions videotaped and broadcast to the world. She's been treated like an adult since she was a child, and that's so unfair to her. Children don't have the emotional maturity or wherewithal to parent themselves.
My friend who has a 13 year-old daughter considers this outrageous. She monitors her daughter's activity online, has her daughter's Facebook and Twitter passwords, and knows the other kids she's hanging out with. To me that is parenting, not sending your 13 year-old kid to Coachella with her 15 year-old brother and his older buddies. I wouldn't let a 15 year-old kid go to a sleepover music festival without an adult either.
After I wrote all that, TMZ published a new story featuring Jada going off about this controversy. She was asked for a comment by the paparazzi at the airport and she slurred "Here's the deal. There was nothing sexual about that picture or that situation. You guys are projecting your trash onto it. And you're acting like covert pedophiles and that's not cool." She sounded a little tipsy to me. In Jada's mind it's all everyone else's fault for not understanding her special enlightened family. That's how the Co$ roll.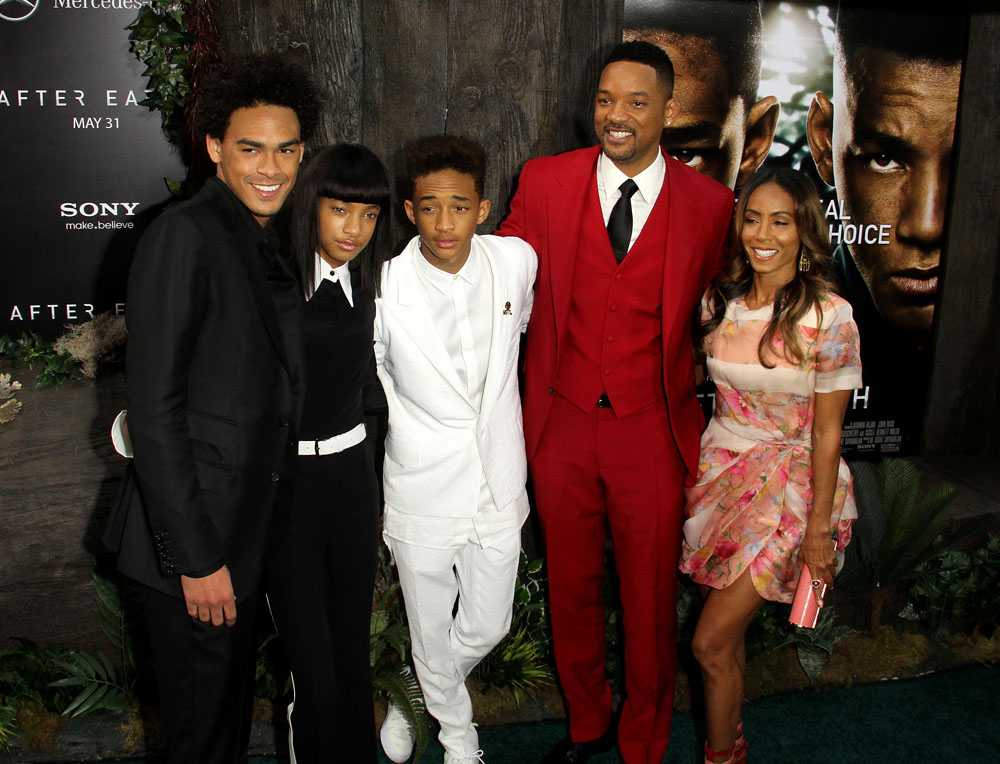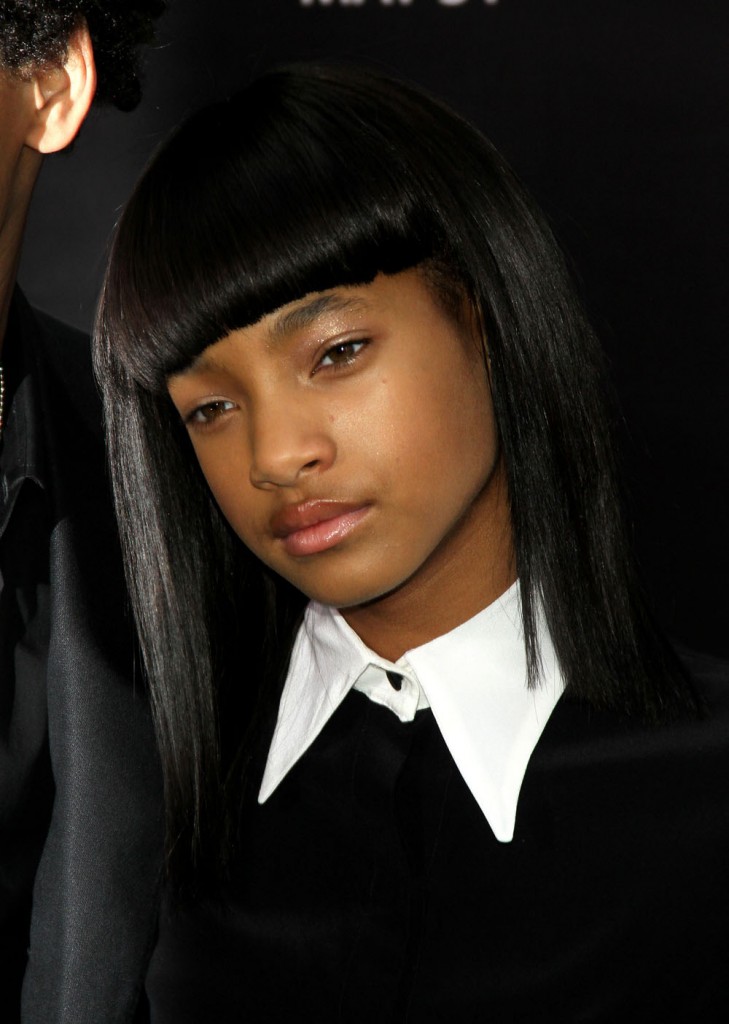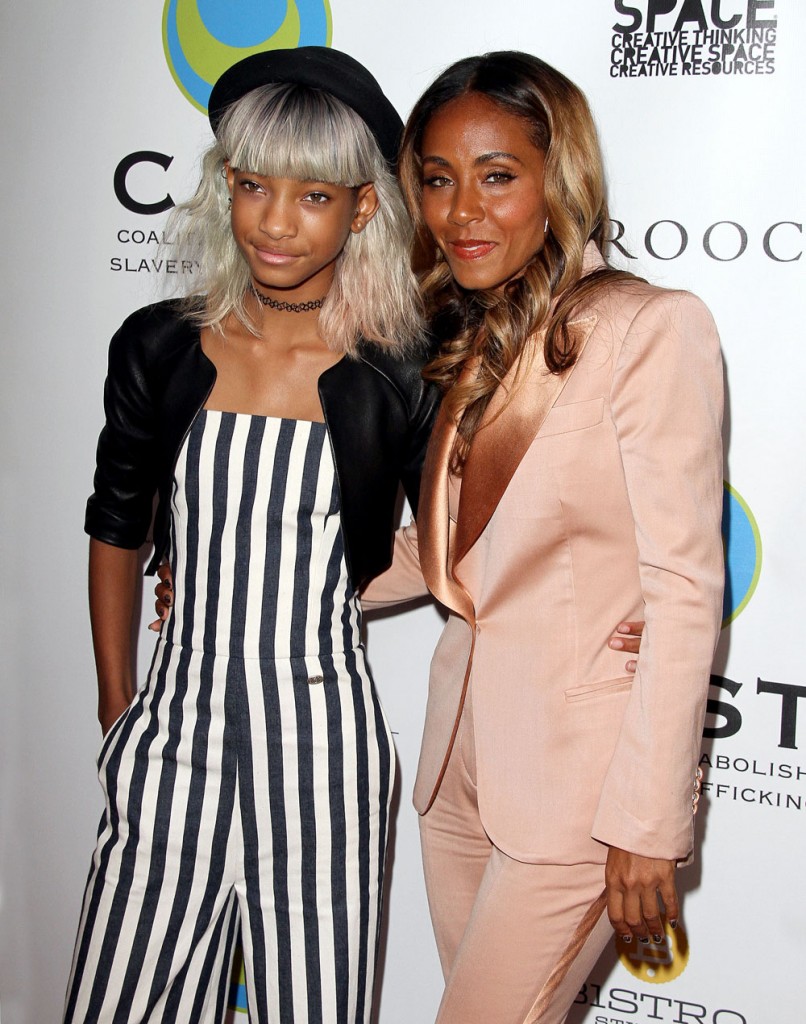 photo credit: WENN.com and FameFlynet