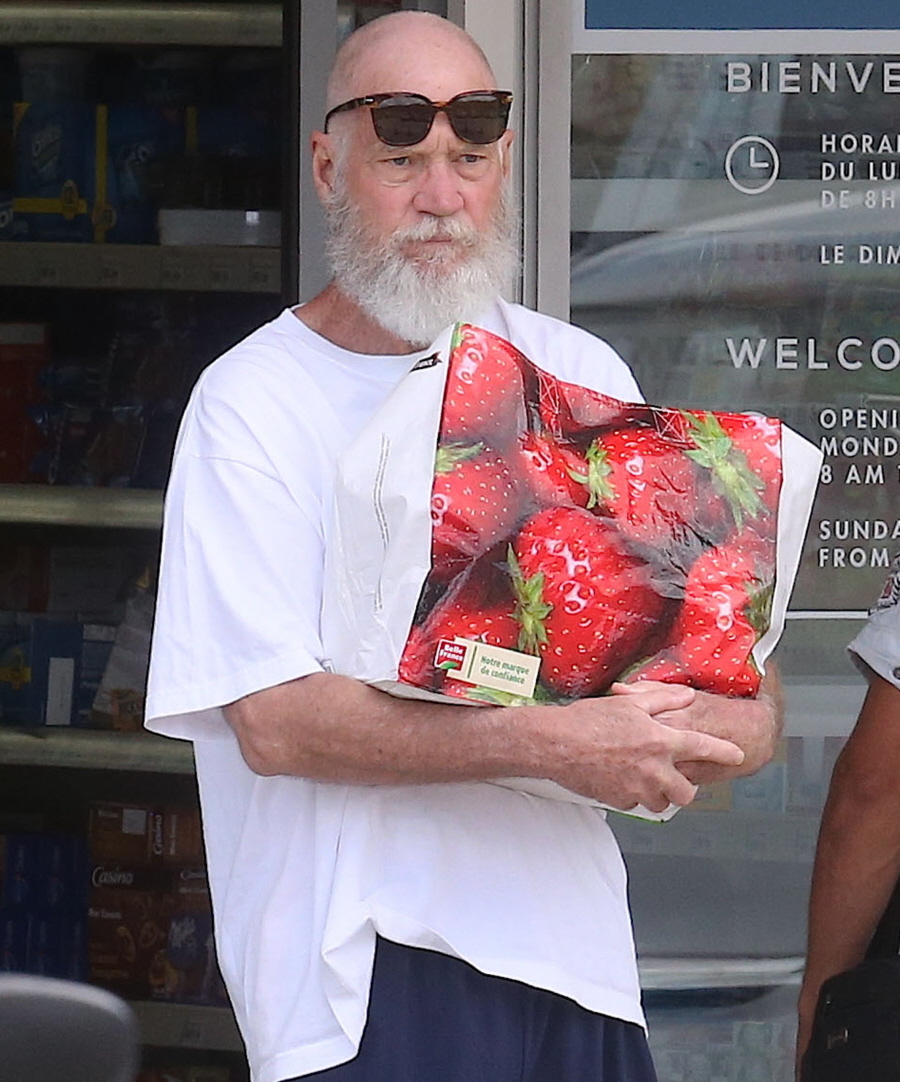 This is David Letterman. Seriously!!! David Letterman and his wife Regina Lasko are on vacation in St. Bart's right now. Dave is a regular in St. Bart's, he's been vacationing there for years. But Letterman has been retired for nearly a year, so people are sort of freaking out about seeing his "retirement style" these days. He's completely bald and he's got a giant Santa beard! I personally think he looks nice. But then again, I almost always enjoy "retirement beards" and "out of work beards" on men.
Regarding his baldness… there were always rumors that Letterman wore a rug, but many are saying that in these photos, it looks like he's gotten a buzzcut. I think that's right – you can see that he's got some hair growing in, so he's not completely bald, he just buzzed his hair for his vacation, probably.
Anyway… do you miss Dave? I do a bit, although I've never been one to stay up and watch the late shows at any point (I'm a morning person, not a night owl). Still, I miss watching clips of Dave. I think Stephen Colbert is doing a good job, from what I can tell, but people genuinely miss Dave. I don't think he missed it though.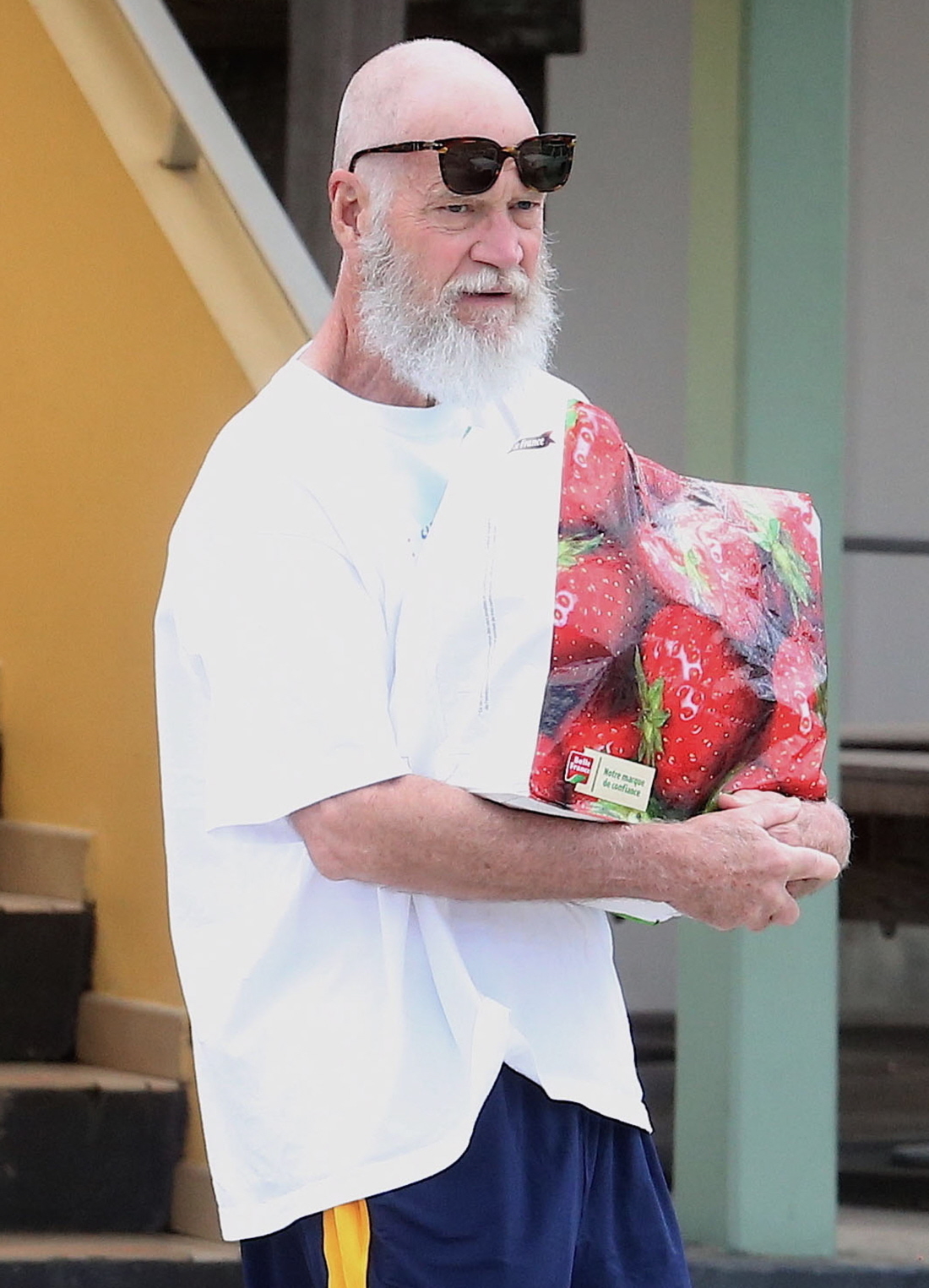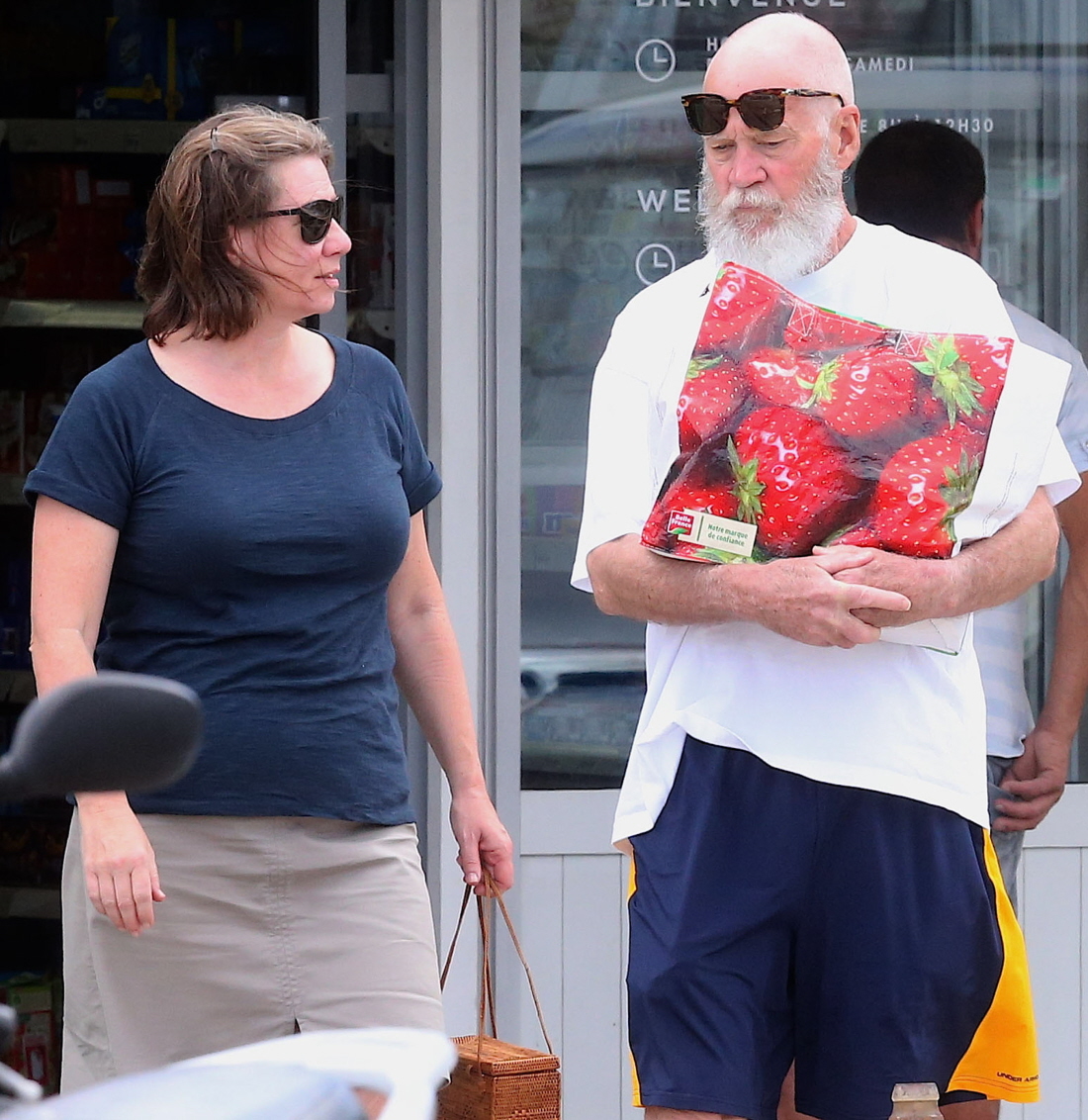 Photos courtesy of Fame/Flynet.