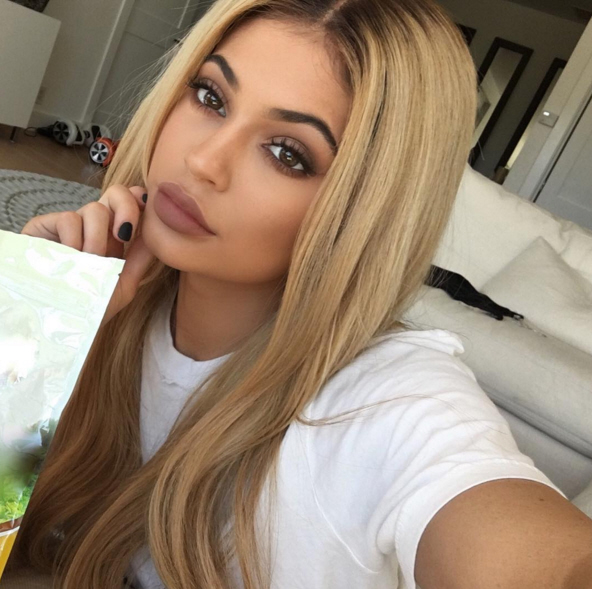 True story: I love my nails. I naturally have great nails and great hair and I am the most proud of those features. While I love my nails, I don't do anything to them but trim them, shape them and sometimes buff them. I do it myself, while I'm watching TV. For some reason, my nails already look like I have French tips (I call them "my natural French tips"), so why bother with expensive manicures? I'm saying this because I have absolutely no understanding of how a woman could spend five hours every week just to get a fancy manicure. Who has the time? Who has nothing else to do? Who makes Kim Kardashian look like a workaholic genius? Kylie Jenner, that's who. To be fair, Kylie is promoting her (wildly successful) cosmetics line and her collaboration with SinfulColors nail polish. For some reason, Kylie has the Midas touch when it comes to cosmetics, nail polishes, etc. And so to promote her nail polish collab, Kylie talked about her manicure habits with People Magazine:
Kylie Jenner's beauty obsessions are obvious: Lips and nails. She's already got her own collections for both—her Kylie Cosmetics Kylie Lip Kits sell out every time they go on sale and she's also caused quite a stir for her SinfulColors collaboration when she launched its first King Kylie Collection last month. Come April 1, the 18-year-old's dropping yet another collection for SinfulColors named Trend Matters, which features 27 matte shades. Why matte?

"I'm really into matte polish," Jenner tells PeopleStyle. "It spices up anything."

As it turns out, her nail obsession was passed down from her mother, Kris Jenner. "My mom always drilled it in my head to have nice, pretty nails," she says. "It's just really important to her. Anytime she meets someone, she'll look at your fingernails. I never cared when I was younger and I hated getting my nails done. It just took up my play time. But she likes pretty nails, so that's where I got my nail obsession."

Now, nice nails are a priority. "I get my nails done every week," said Jenner. "I've sat literally for four to five hours doing them. I used to spend so much time doing the craziest artwork."
Five hours. Every week. Just for a manicure. I get being obsessed with that kind of thing for a special occasion, or if that "five hour" figure represented other things being done, like you're getting your nails done and you're getting your hair done and you're listening to a book on tape (hint, hint, Kylie). Also: I don't like matte nail polish. I do use nail polish on my toenails and I like it shiny and wet-looking. My toenails are currently a shiny petal pink after being lime green for a month. That probably means that I'm a loser, right?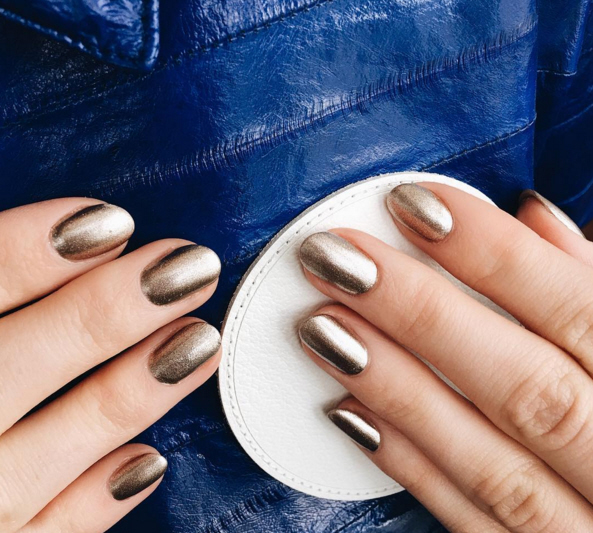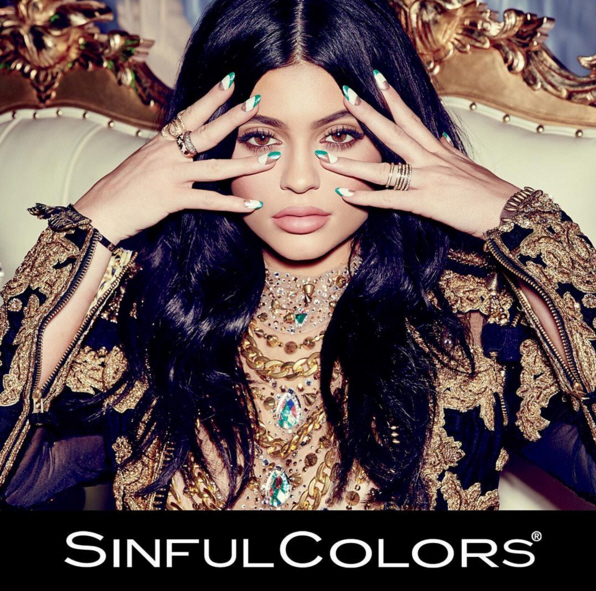 Photos courtesy of Kylie's Instagram.