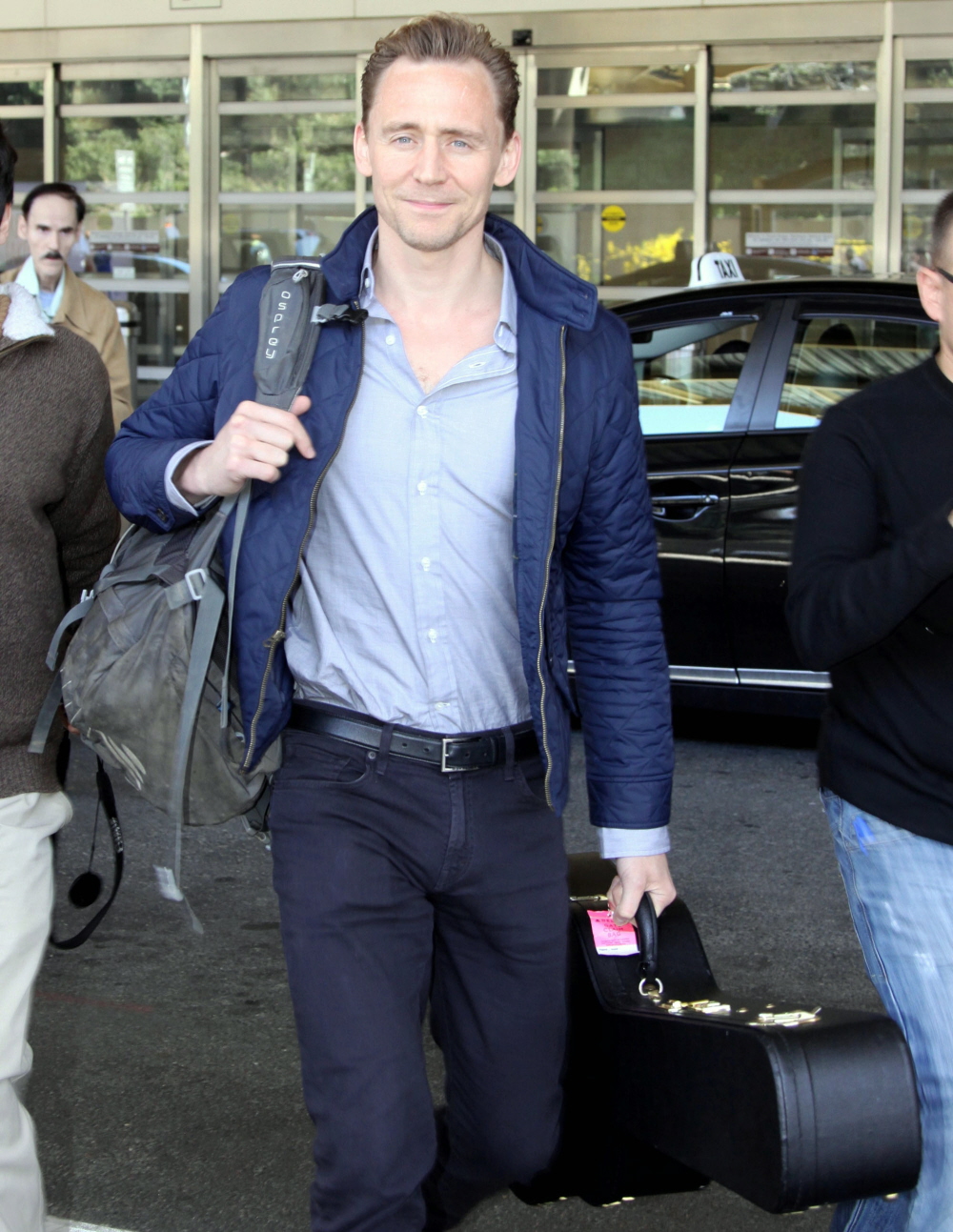 Here are some photos of Tom Hiddleston from a few days ago, exiting Reagan International Airport in Washington. He was carrying his guitar. Sure.
By the way, do you guys think Tom Hiddleston still operates his Twitter, or has it been overtaken by his publicist/management? Have you been to his Twitter recently? It seems strangely antiseptic, especially since he used to post selfies and random thoughts about music and charity work with some regularity. Now it's all about the work, and there's no personality. Anyway, just wondering. Our month of Hiddles continues with a new Hello Mag (via the Evening Standard) interview. In this piece, Hiddles tries out his feminist credentials. To mixed results, I think.
Tom Hiddleston says he understands women — thanks to his "strong-minded, independent" mother and sisters. The Night Manager star, 35, has two sisters — Sarah Hiddleston, who is a journalist, and Emma, an actress. His mother Diana is a stage manager.

The actor told Hello! magazine that noticing a woman's new haircut was a must, as was supporting what she was doing.

"My sisters are very strong-minded, independent women — as is my mother — and I've learnt a lot from them. When I was about 16, I had friends who had grown up exclusively around men and they didn't understand women at all. I like to think that through growing up with my sisters I have a sense of who women are, of their needs, their diversity and all those lovely things."

The actor, who has been romantically linked to actresses including Elizabeth Olsen and Jessica Chastain, said he was in no rush to marry. "I'm open to the possibility but you know what they say — you can't go looking for it, it has to come to you."

He said he enjoys going to the pub when he is not working abroad. "I've been working hard lately," he said. "As I've got older, I've become reassured by being surrounded by family and old friends. That feeling is very nice."
"The actor told Hello! magazine that noticing a woman's new haircut was a must, as was supporting what she was doing." Did anyone else find that patronizing? Like, Tom Hiddleston understands what women want, they want you to notice their haircut and "support" their activities. I also feel like he just threw in "diversity" for the hell of it, as in Tom Hiddleston has a vague "sense" about women's diversity. I guess we should give him a gold star for trying and at least being vaguely aware of "diversity" and female needs. As for Hiddles being "open to the possibility" of marriage… hm. I think he's saying he's waiting for Elizabeth Olsen to propose. Marriage has to come to him, he won't go to marriage. Unless he's secretly been married to Jane Arthy this whole time (lol).
Last thing: Tom did something with WhoSay where he basically gave them a list of his favorite bands/musicians. There are a few side-eyes, especially with R. Kelly's inclusion.
Tom Hiddleston shared with us some of his all-time favorite bands—from The Cure to R. Kelly.https://t.co/aZIBBsbhbJ

— WhoSay (@WhoSay) March 30, 2016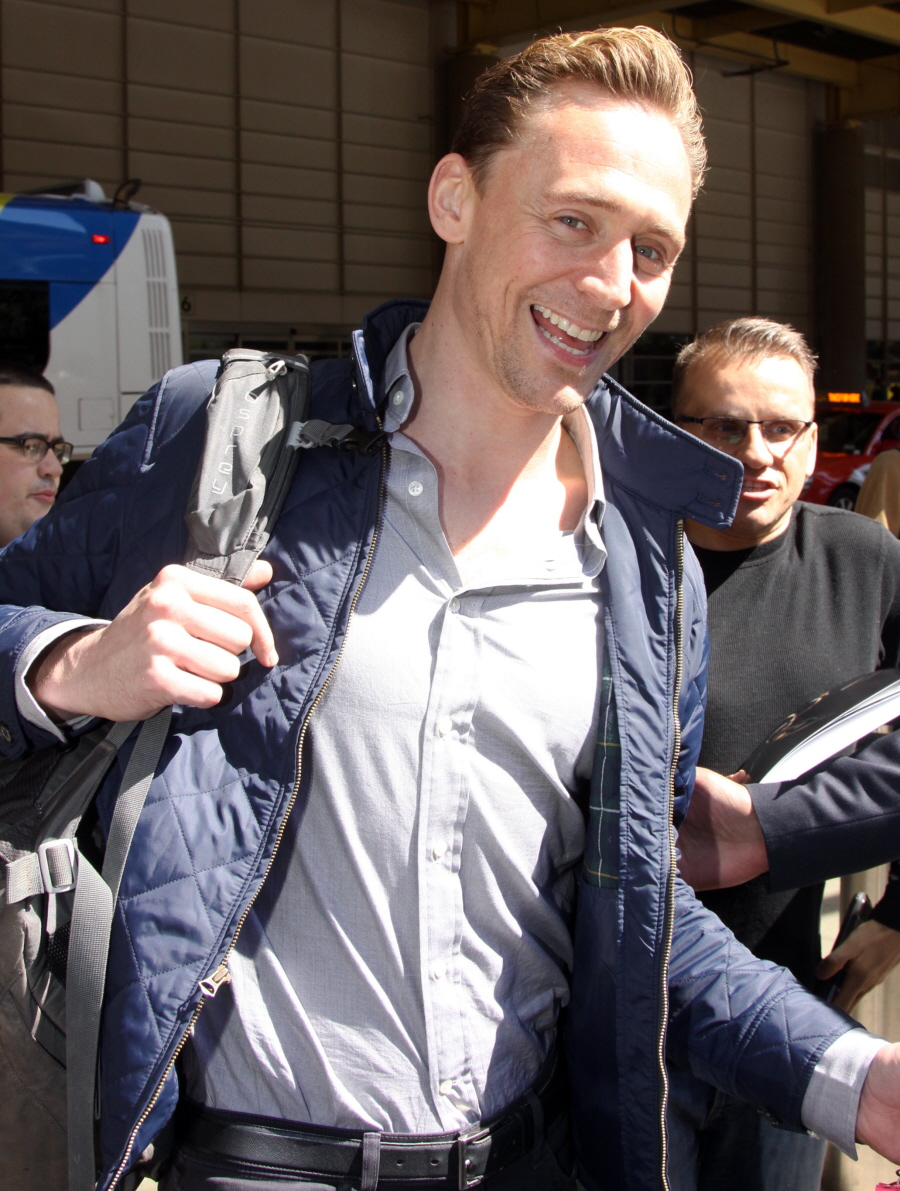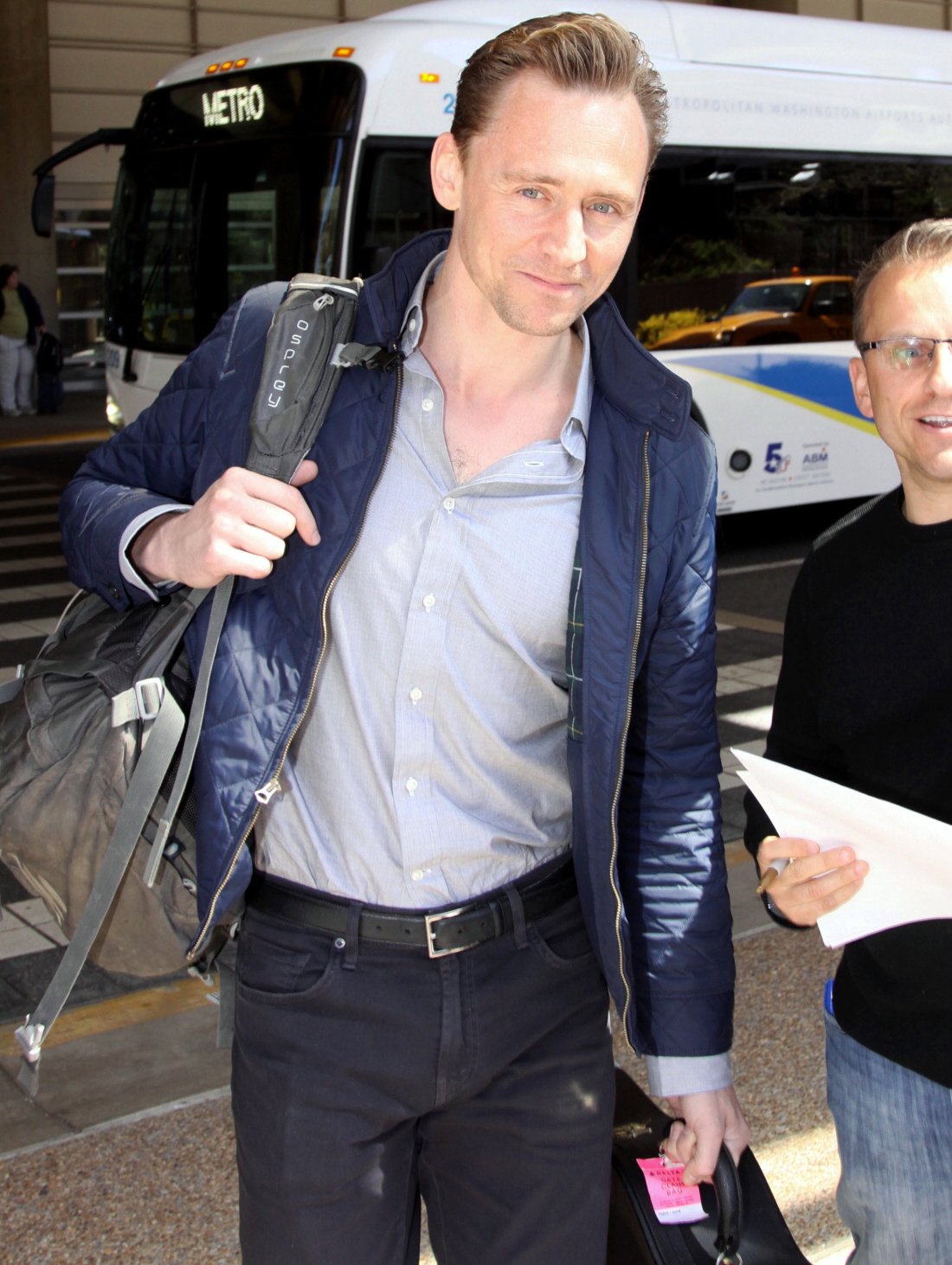 Photos courtesy of Fame/Flynet.