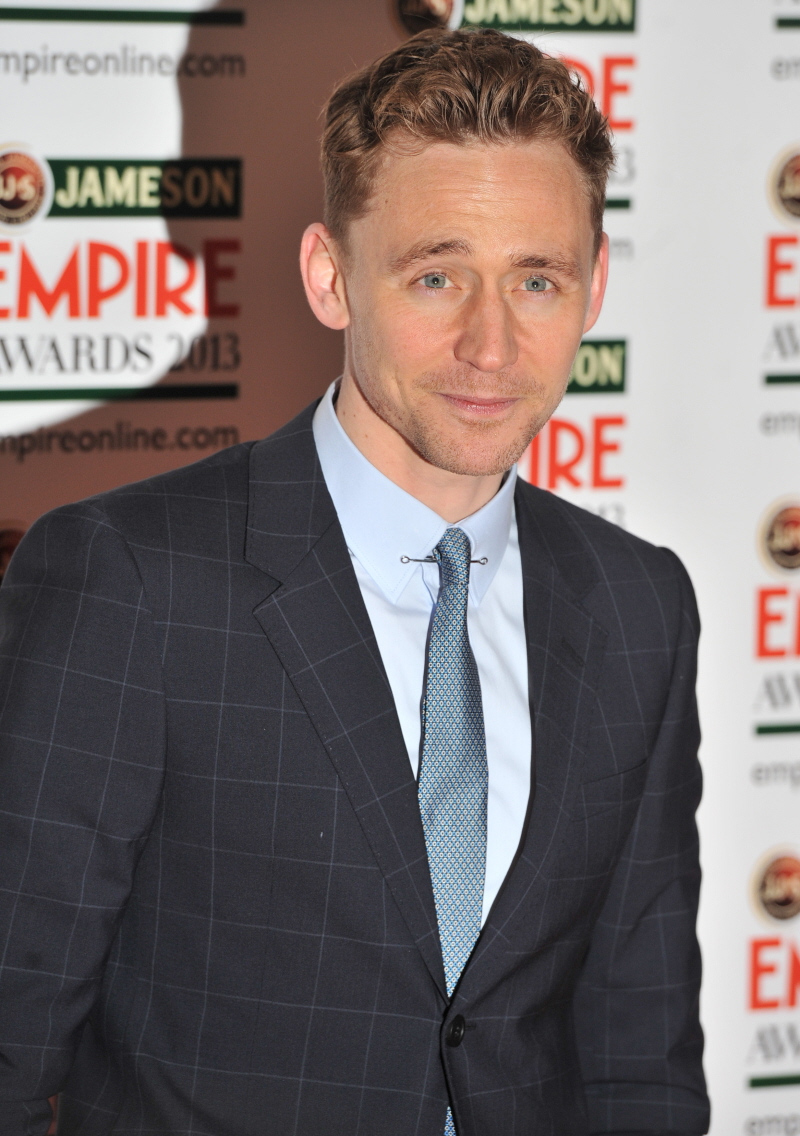 I actually do like Tom Hiddleston. And I'll defend him on some things, and I'll call him out on other things. I think at his best, Tom is grown-up geek, a nerd who loves his fans and honestly tries to give them something special. At worst, he's a total cheeseball and rather conceited and famewhore-y. There's a little bit of everything in Tom's profile in this week's Entertainment Weekly "New Hollywood Issue". Part of me is like, "O RLY, Tom? You're comparing Loki to Die Hard's Hans Gruber?!!?" And, "O RLY, you're name-dropping David O. Russell?!" And another part of me is happy that Tom is gracefully handling the news about Loki not being in The Avengers 2. So, this is a mixed bag:
Whether he's channeling bow-down-to-me villainy as Loki in The Avengers and Thor or bookish wit as F. Scott Fitzgerald in Midnight in Paris, Tom Hiddleston is one of the most exciting British actors to hop the pond in recent years. And we're not the only ones who think so.

"I met David O. Russell for dinner when he was in London for Silver Linings Playbook. I just wanted to tell him how much I loved the film. And he basically spent an hour telling me why he thinks Midnight in Paris is the greatest film that's been made in the last 20 years, and he insisted on taking a picture because he was such a fan of Fitzgerald," recalls Hiddleston, 31, who's part of EW's New Hollywood cover package, on stands now. "And I wanted to say, 'David, can you please stop? I need to tell you how great your film is!'"

That kind of reaction isn't unusual for Hiddleston anymore — and it's not just industry insiders who are starstruck. "I was going through the security machines at Heathrow, and the guard's eyes went wide, and he said, 'Oh my God, it's Loki! Then the whole line turned around. It turned into Comic-Con," he says. "But I always say, an actor cannot call himself an actor without an audience."

Fans will get another chance to catch Hiddleston in his Loki cape in Thor: The Dark World (Nov. 8) before he heads to London's West End to star in Shakespeare's Coriolanus. (He's also in Jim Jarmusch's vampire film Only Lovers Left Alive next year.) And after that, Hiddleston says he'll let his instincts guide his career choices — a bit of advice he got in an email from Thor director Kenneth Branagh when Hiddleston was pondering a tricky decision.

"It said, 'There are no wrong decisions. And you will make the right decision.' It sounds rather Jedi-like. But what he was trying to say was, 'Don't live your life in the fear of making the wrong choice. Just go with your gut,'" Hiddleston says. "The people who excite me are the ones who go with their gut. I think of Day-Lewis, Gary Oldman, Bill Murray, Heath Ledger while he was still with us, Pacino, DeNiro, Branagh. They seem to be very quietly confident about their instinct. As actors they have chased the things that inspire them, which end up being even more wonderful than what we could've wished."

Tom Hiddleston's Loki had some of the best scenes in The Avengers, from bringing an entire crowd in Germany to their knees to getting whipped around like Raggedy Andy by the Hulk. And fans of the mischief-making villain should savor those moments — because Loki won't be back for the sequel, Avengers: Age of Ultron.

"He's not in it," Hiddleston confirms to EW. "Here's the thing: I don't think there's anything else Loki could contribute to The Avengers, narratively. Joss gave me so many wonderful things to do in that first film that we'd only be trying to repeat ourselves, and probably less well in the second one."

The actor, who earned a spot in EW's New Hollywood issue for bringing Loki to life with such devilish charm, says there are no hard feelings — he truly believes it's better for the series to move on without him. "When I think of all the things I loved as a child, for example, Hans Gruber wasn't in Die Hard 2. And in Indiana Jones, by the time he moved from the Lost Ark to the Temple of Doom, there was a whole new bad guy. I think keeping it fresh and new is good for The Avengers even though it's a shame for me. And let's face it, there's seven or eight of them as it is, and Joss is thinking about adding two more, so the screen's gonna be a busy place. But I had the time of my life on that film. It was the most fun ever."

But the character isn't gone for good: Loki fans can still get their fix on Nov. 8, when Hiddleston reprises the role in Thor: The Dark World. "Oh, I've got plenty to do in Thor [2], believe me. A lot of new stuff. It's a new iteration of the character," he says. " It's a new development. Another trick, another poker game for the god of mischief. And he plays it well."
[From Entertainment Weekly]
So, Tom just compared Loki to Hans Gruber and Indiana Jones villains. How does that make you feel? Ugh. I mean, I know what he's trying to say and he's making the most out of what is probably a big disappointment. Quite honestly, I'm more peeved with his name-dropping and humblebragging about David O. Russell. Tommy, you worked with Steven Spielberg!! REEL IT IN.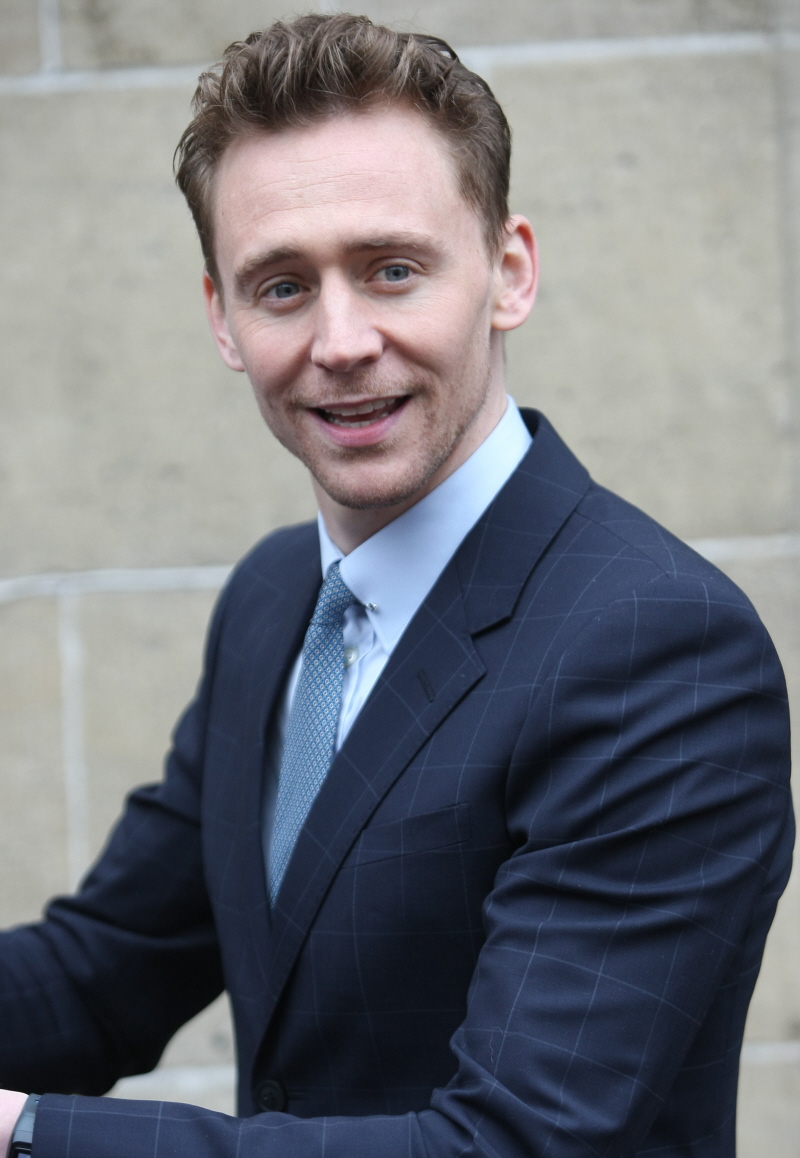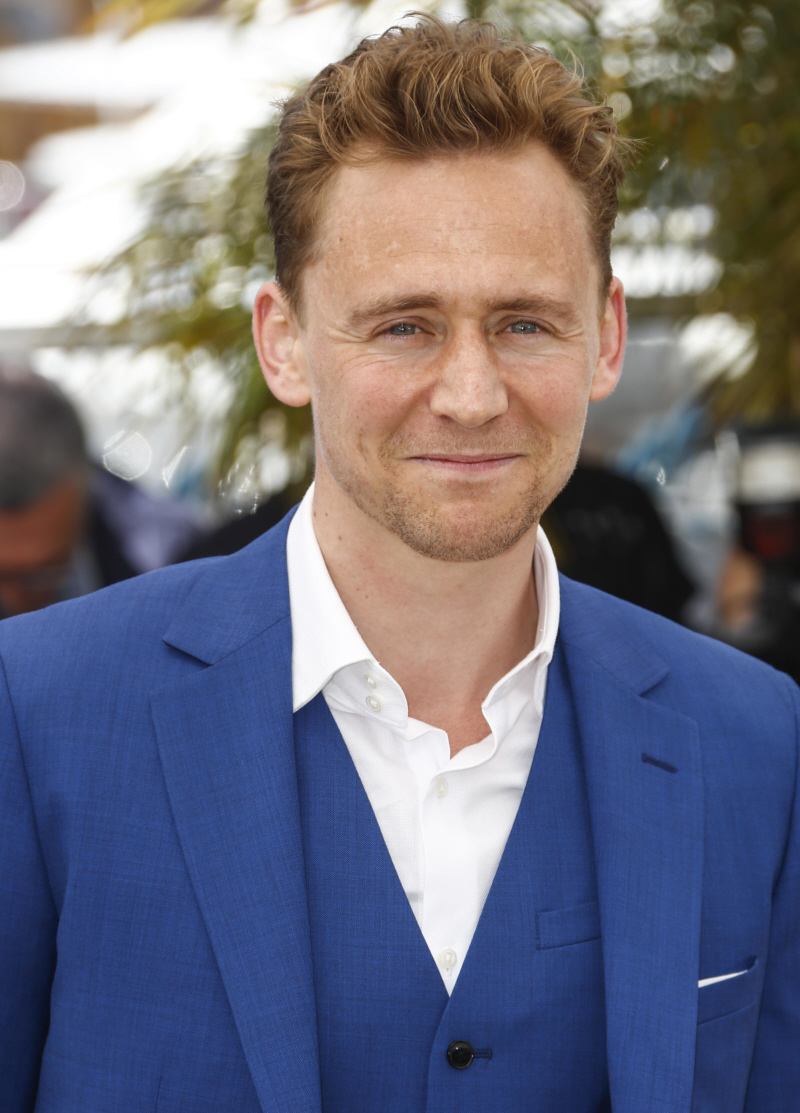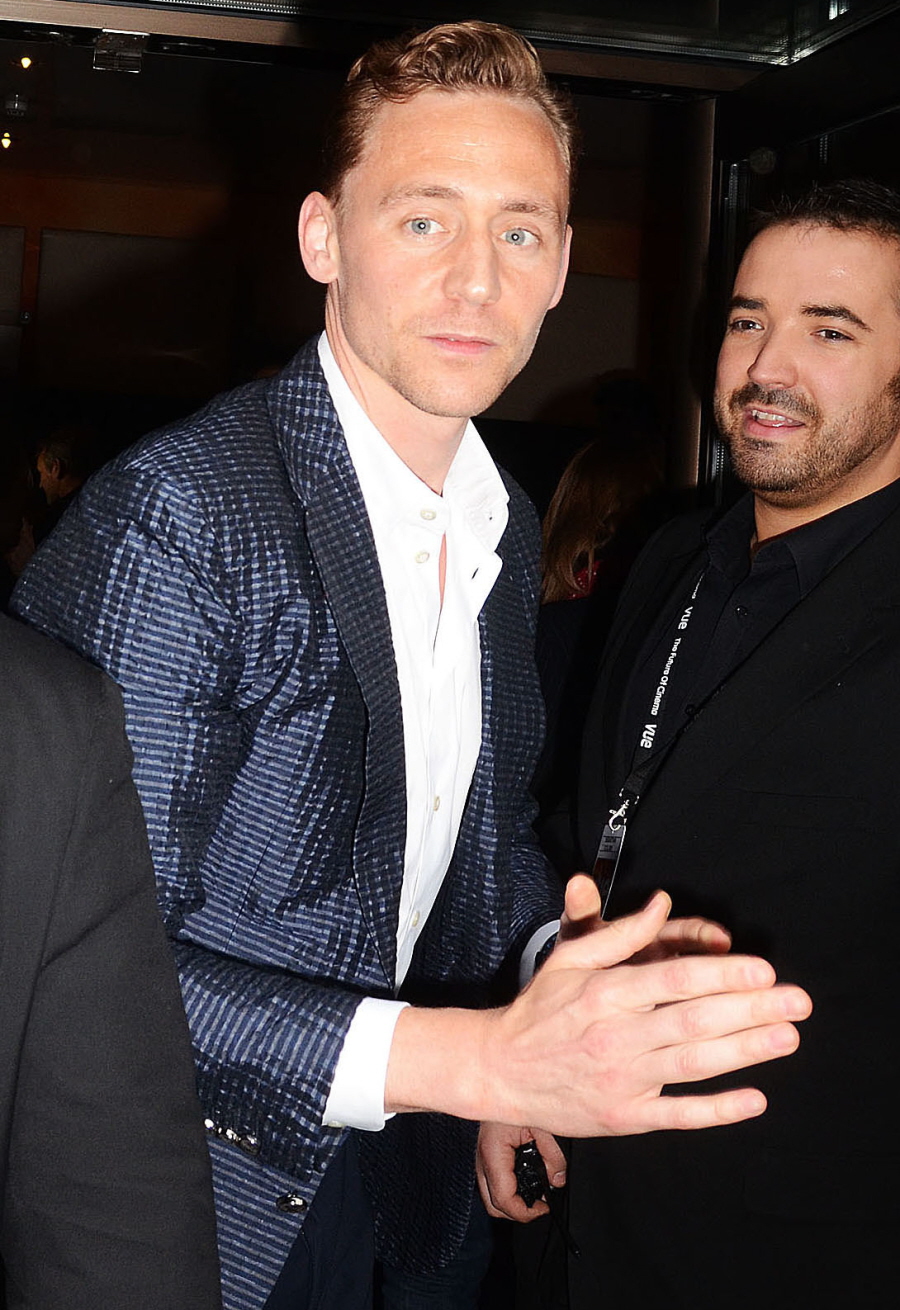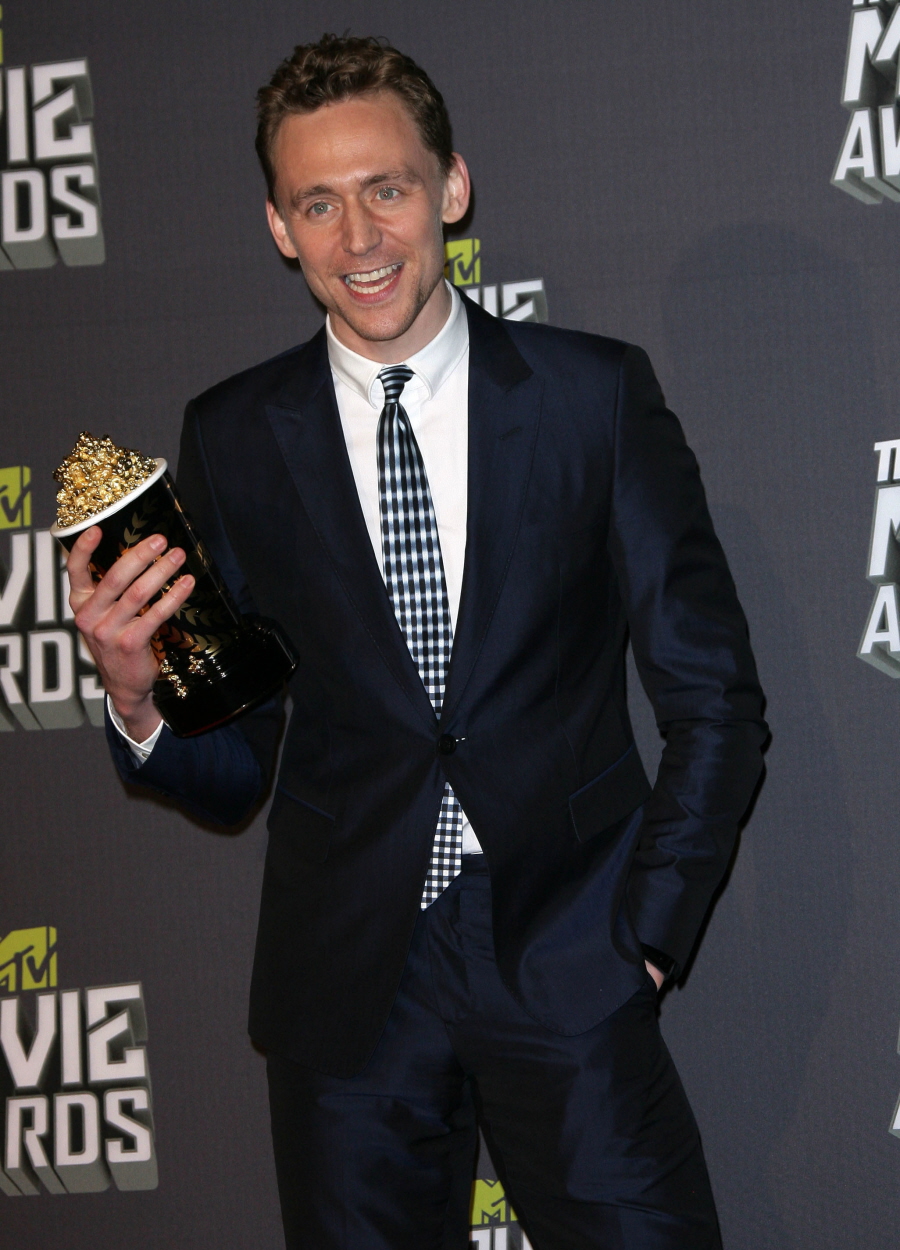 Photos courtesy of WENN.