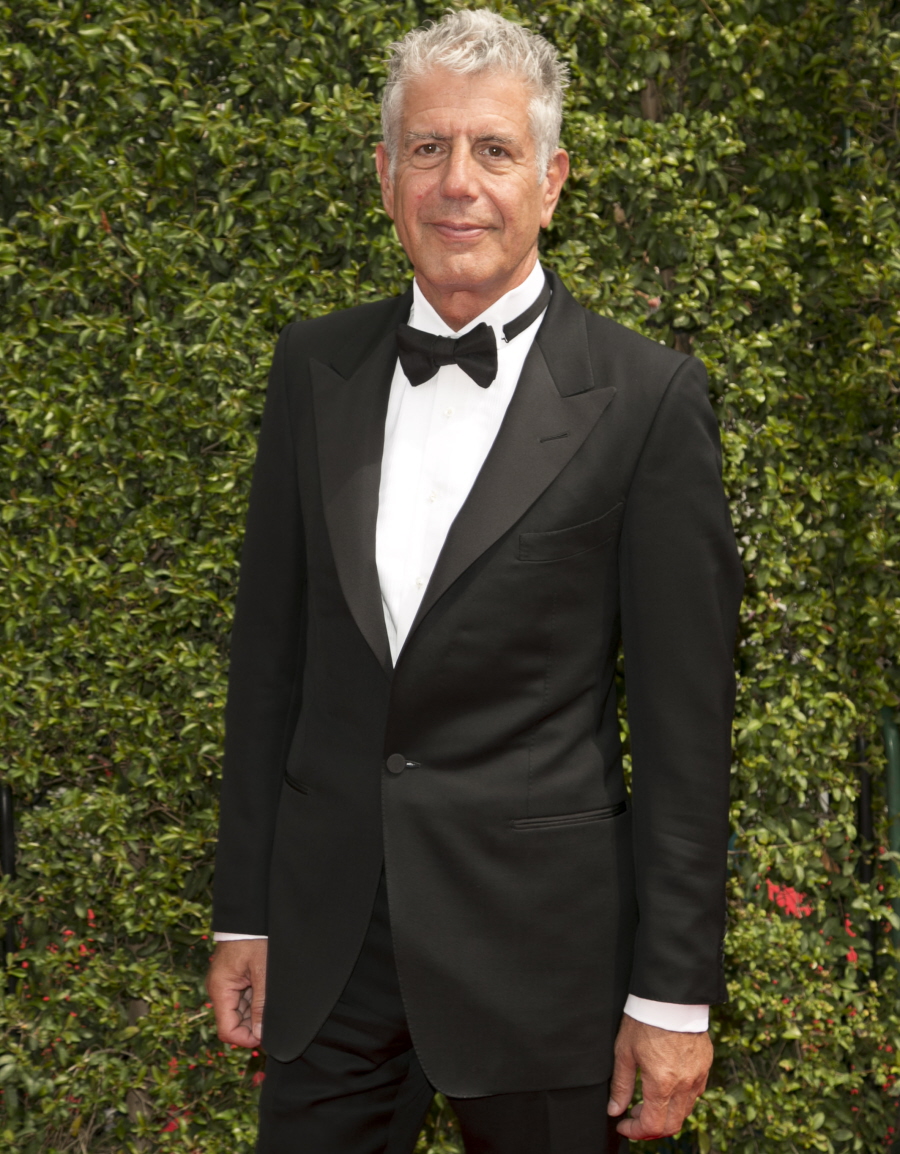 Anthony Bourdain is promoting the new season of his CNN show, Parts Unknown, where he goes to far-flung locales and tries various local cuisines. Since he's in promotional mode, that means he's been sitting down for interviews about food, politics and other chefs. Bourdain has a well-known and well-documented beef with Guy Fieri, the Food Network host of Diners, Drive-ins and Dives, plus other successful programming. Anthony has referred to Guy as a "douche" and more. In an interview last year, Fieri talked smack about Bourdain too. Their beef is years-old and it seemed like both men were using each other for publicity. But now Bourdain is trying to be the bigger man. Sort of. Some assorted quotes from a few interviews:
Bourdain on Fieri: "I have no hate in my heart for the guy. He doesn't make me angry… He's just low-hanging fruit. He's a rich and deep source of comedy," he continued, mentioning that the duo had dinner together a few years ago.

On Donald Trump: "Credible hair and something resembling a human skin tone would be a prerequisite [for my vote]."

He wants to do a show with Keith Richards: "I'd like to make bangers and mash, and maybe have a meat pie with him…I'd like to revisit the locations from 'Exile on Main St.' and re-experience that wild year from a slightly more comfortable and less toxic point of view… I know he's very interested in British naval history. I'd love to do a show about that with Keith."
[From The NYDN & Business Insider]
People are running that Bourdain-on-Fieri quote like a truce has been called. There is no truce. That was back-handed shade. True, it wasn't hate. Anthony has never said he HATES Fieri. It's like I said – they use each other for publicity, with Bourdain using Fieri more often than not. That's Bourdain's M.O. when he's in promotional mode – he makes fun of whatever low-hanging fruit is around.
Bourdain also did a decent piece with the Daily Beast about how the culture of going out to eat has changed over the years, and how he doesn't mind the rise of social media and how people Instagram their meals now. Go here to read.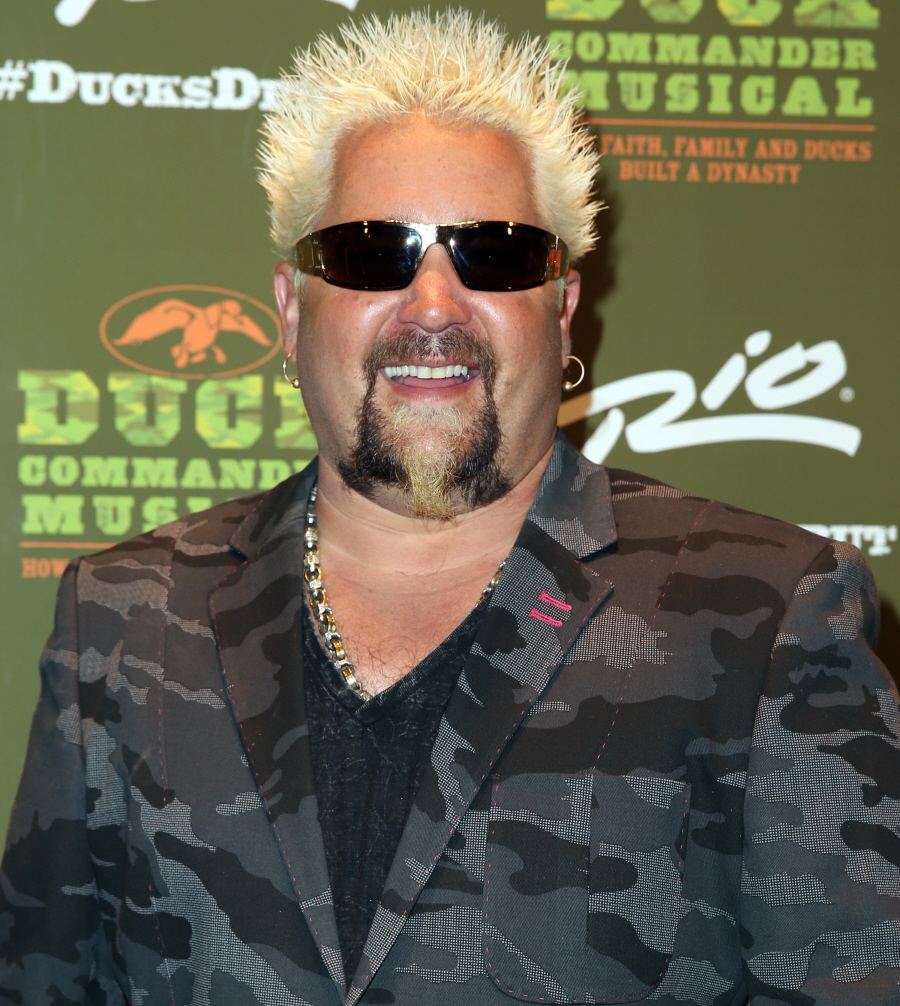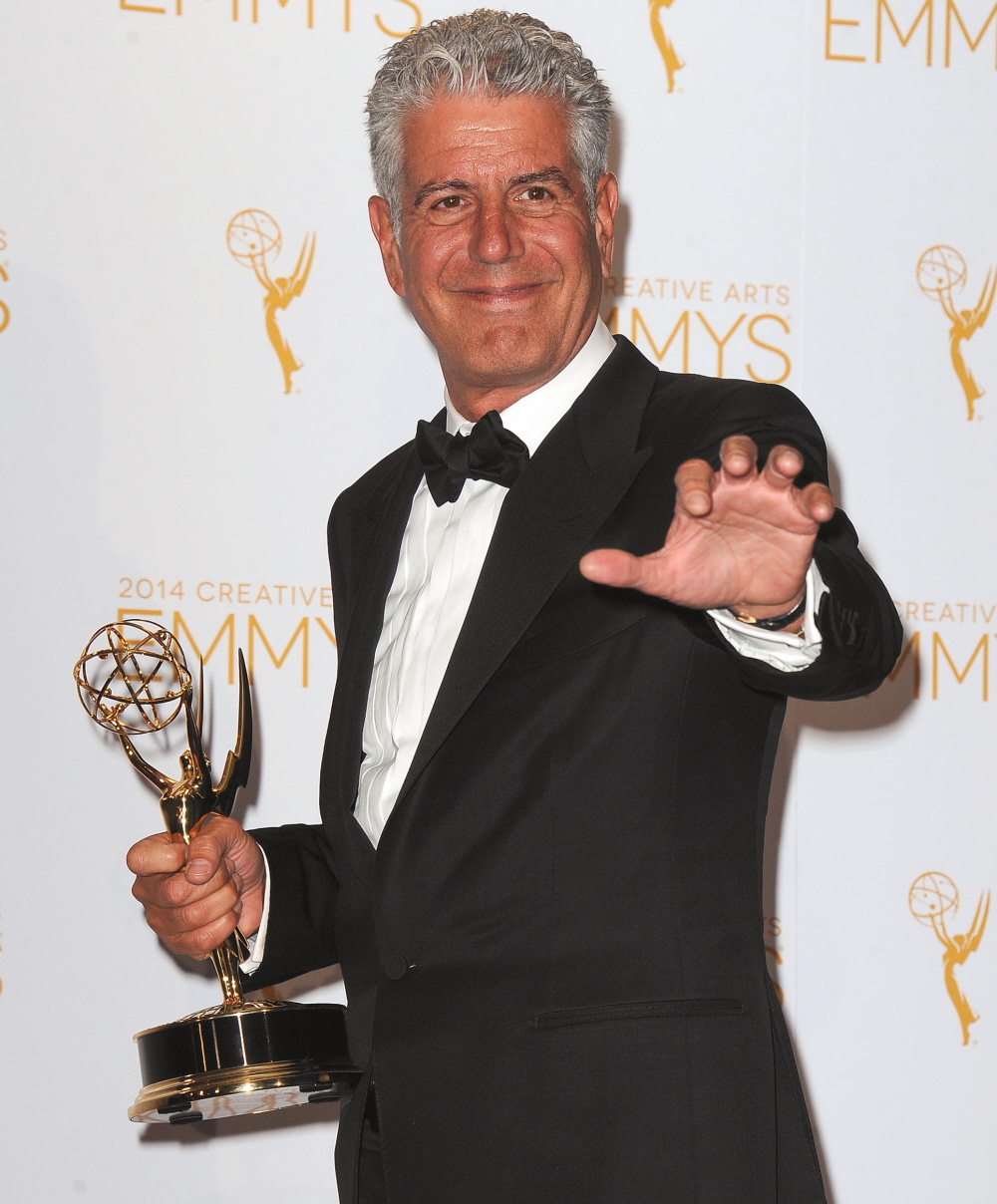 Photos courtesy of WENN.