Mischa Barton is milking the last little bit of notoriety she gained by appearing on Dancing with the Stars. She recently opened up about why she left Hollywood after her character, Marissa, was killed off the show that made her a star, The O.C. Mischa told People Magazine, "I just got to this place where I needed space. I needed to rediscover what I loved about being an actress because, at a certain point, I was robbed of the fun aspects by being that much under the microscope." ( Reports vary about why Mischa left The O.C. in the first place, with some claiming that Mischa's bad attitude contributed to her character's fate. The O.C. creator Josh Schwartz has said that it was a creative decision, and that she was professional on set.)
After The O.C., Mischa moved to London and studied at the Royal Academy of Dramatic Art – we can only assume she didn't take any dance classes there because, did you see her dance? Mischa was actually born in London as her mother is Irish and her father is English. She moved to the US when she was five. She told People "I needed that time for myself to really do that self-exploration and get back in touch with my roots. I just needed time to be me and be a regular person. That balance is important. I am nothing but happy to have had that time in my life."
I wonder if Mischa will ever look back and be grateful she had her time on DWTS. No sure about that, as she started out with a terrible attitude and had a change of heart a little too late to win over the audience. In a recent interview with Vanity Fair, Mischa was asked if people close to her were surprised that she was going on the show. She said "It's been a real eye-opener for me. I kind of live under a rock, to be honest. I very much stay in my little film world. I'm not like massively into these big shows. I've been really surprised how many people are really involved in it and know about it." That kind of lends some weight to the argument that she did it for the face time – and the paycheck.
In a post-elimination interview with E!, Mischa put on a happy face and said that after a "rough start" – and some very unflattering rehearsal footage – "it's been a fun experience and I've learned a lot from Artem." She even joked that her personality clash with Artem would make for some "must see TV," telling E's Sibley Scoles, "We should've had our own show!" Ummm…thanks, but no thanks.
Mischa may have predicted her own demise in a pre-elimination post on the blog she was writing for People. She ended her last post with "If we get voted out this week, or in the coming weeks, I know I'll carry that – and a newfound love of dance – for the rest of my life." I don't know about you, but I didn't see any love of dance in her DTWS experience. She might have a newfound love of dancers, because that Artem is kind of cute and quite charming. He is a snappy dancer and deftly danced around questions of Mischa being difficult to work with, so he's a winner in my book.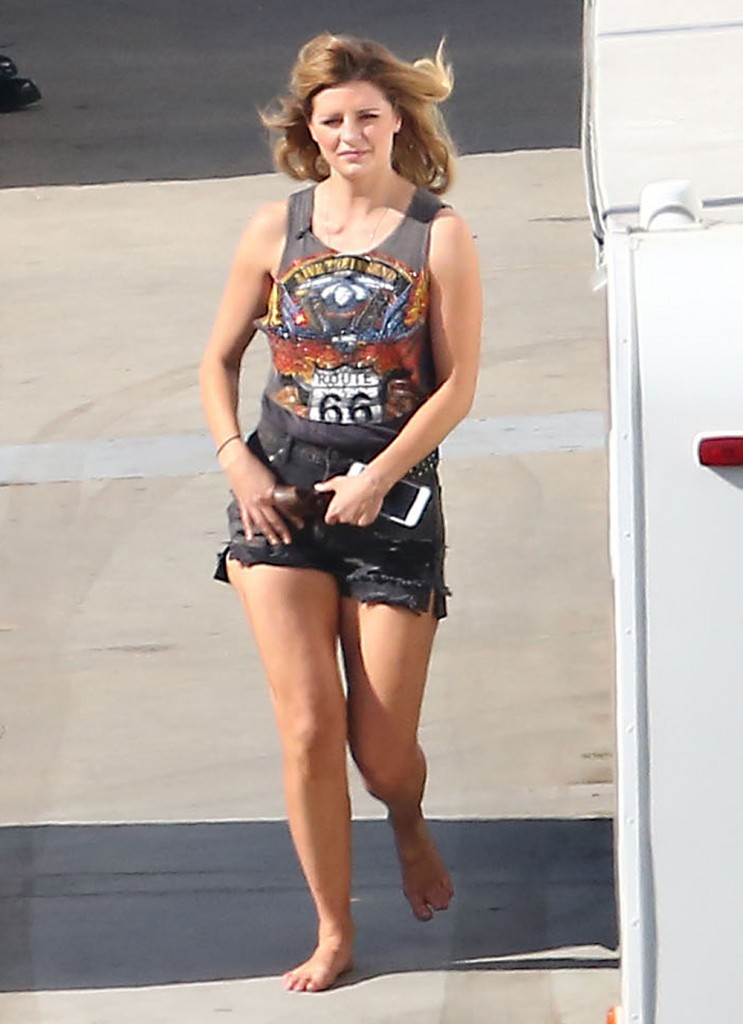 Photo credit: Getty Images, Fame Flynet