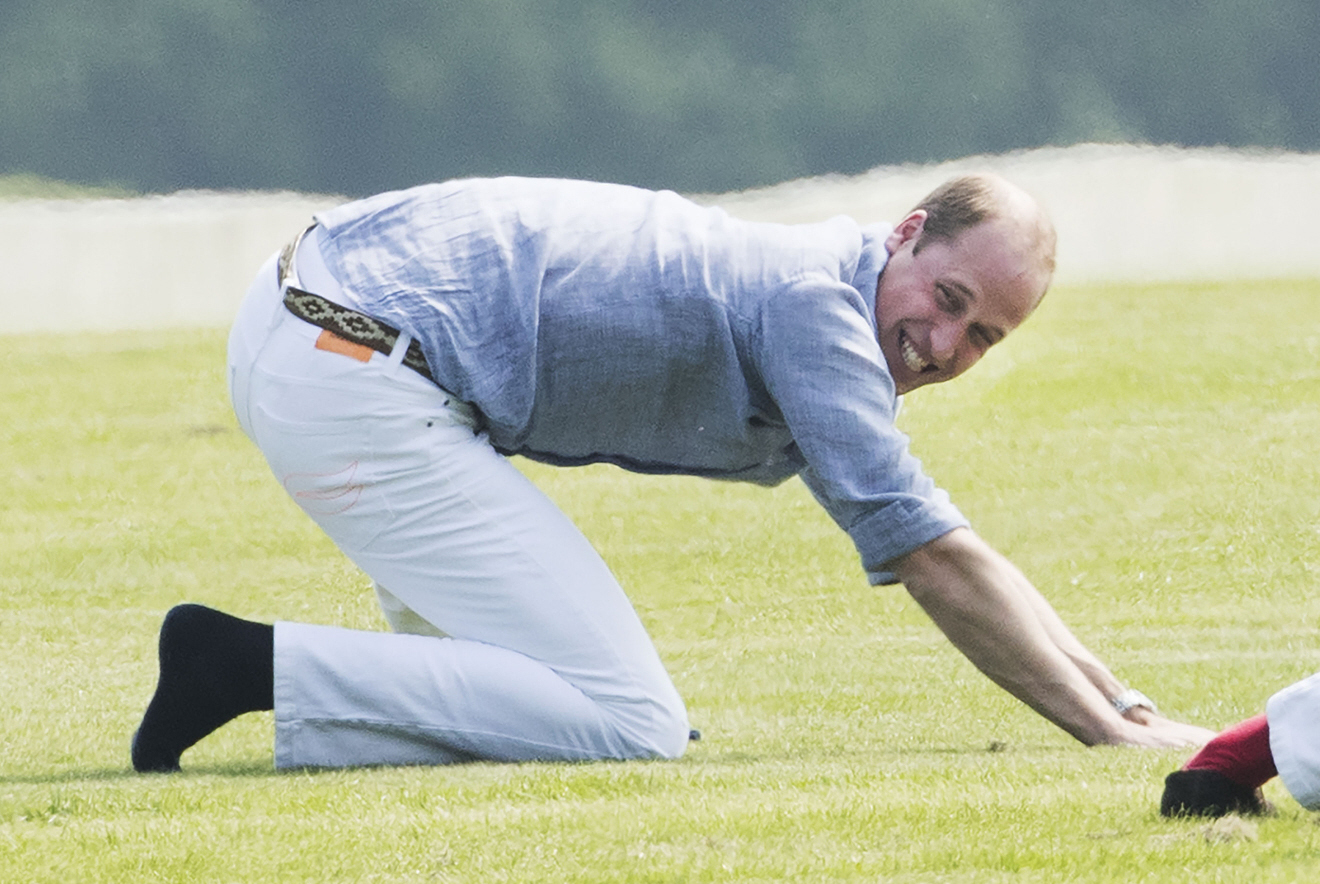 Here are some photos of Prince William doing some yoga stretches over the weekend before he and Prince Harry played polo for charity. I'm not sure why the British press is making such a big deal about William stretching? Stretching is good for you! And polo is very athletic, and you could really hurt yourself. It's good to stay loose and stretched, so good for William and his team for taking it seriously. You can see more of William's yoga poses here.
Meanwhile, the Cambridges are still slammed for their costly and unnecessary helicopter habit. Several months back, the British press went on the attack about Kate's ridiculous need to take £3,000 helicopter rides to and from Norfolk and London, especially given the fact that the Queen takes thrifty train rides rather than helicopters. Kate was also criticized for taking a helicopter to Scotland for what seemed like a quickly thrown-together event to push back on the criticism that she's lazy. Well, guess what? Yes, William and Kate took a helicopter from London to Norfolk last week at exorbitant cost just so they could get home after attending the Queen's garden party.
After a strenuous afternoon at the Queen's Buckingham Palace garden party, it seems that the prospect of a draining journey home on a packed train or a long ride in a car was all too much for the Duke and Duchess of Cambridge. So the Royal couple opted instead to be whisked back to their Norfolk estate in a luxury helicopter – a ride that cost taxpayers thousands of pounds.

Our exclusive picture shows a casually dressed William and Kate sauntering across the grass to board a Sikorsky S-76C that had landed close to their London home, Kensington Palace, on Tuesday evening. The privately hired helicopter then flew them the 100 miles to Anmer Hall on the Queen's Sandringham estate in just 45 minutes – and at an estimated cost of £5,000. The £8 million aircraft, which is described as 'the true luxury express of the skies', boasts a six-seat leather-upholstered cabin and a top speed of 180mph.

Buckingham Palace refused to comment on the cost of the helicopter, which was hired from Oxford VIP charter company Capital Air Services. But Martin Benetar, director of private charter company Charter-A, which leases a helicopter identical to this one, said it will have set taxpayers back £15,000 for the day. The helicopter was used by Princess Anne for two Royal engagements in Portsmouth before it flew William and Kate home. At a day rate of £15,000, the three trips each cost an average of £5,000. Mr Benetar said: 'It's an £8 million vehicle and doesn't come cheap. They cost about £3,000 to hire per hour, plus there is the cost of fuel and pilots.'

By contrast, the Queen regularly joins ordinary travellers by catching the train when she goes back to Sandringham. She takes the train from King's Cross to King's Lynn, most recently last December when she and the Duke of Edinburgh bought £54.90 first-class tickets. The cost of a one-way first-class train ticket on the Great Northern service from King's Cross to King's Lynn has now risen to £55.40. Should William and Kate have been accompanied by five security officers, the total cost would have been almost £390. But the journey would have taken two hours longer than their helicopter ride. The couple would also have had to be driven to King's Cross, a journey of about 25 minutes, before boarding the train for the one hour 55 minutes rail trip to King's Lynn. They would then have to be picked up and driven for about 25 minutes to Anmer Hall. Alternatively, driving all the way in one of the Royal Range Rovers would take at least two hours and 45 minutes and cost £40 in petrol.

Norman Baker, a member of the Privy Council and former Liberal Democrat Cabinet Minister, said: 'This is an outrageous waste of public money. At a time when everybody else is tightening their belts, it seems members of the Royal Family are loosening theirs and the public are having to pick up the bill.'
"After a strenuous afternoon at the Queen's Buckingham Palace garden party…" Love it. Yes, the poor sausages were just so exhausted after they were forced to interact with peasants for a few hours that they just could not take the train! Could you imagine how grueling that would be for them? I would also imagine that Will and Kate had to take the helicopter FROM Norfolk just to attend the garden party, for reasons. Reasons involving Workshy Will's tantrums and Charles and the Queen's need to "encourage" the Cambridges to do a bare minimum of work by bribing them with taxpayer-funded helicopter rides, multi-million renovations and wardrobes worth hundreds of thousands of pounds.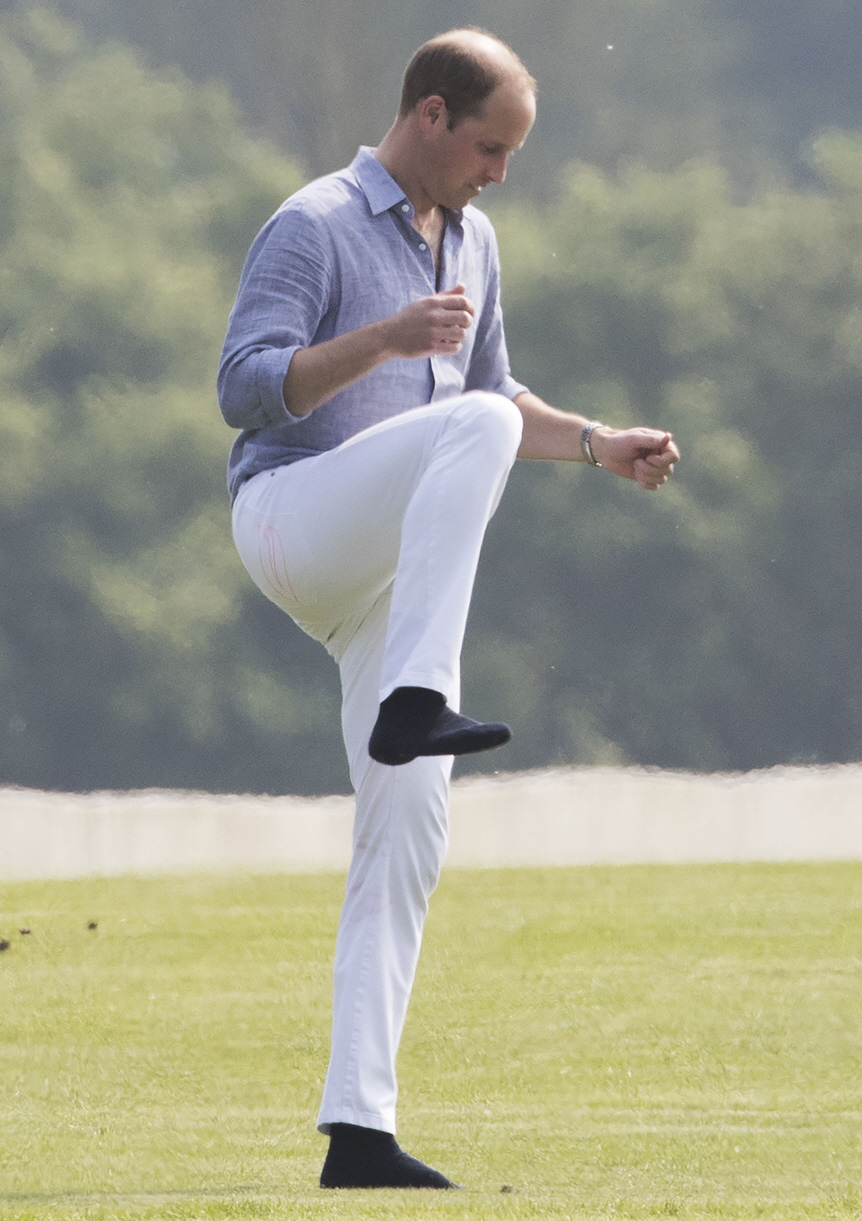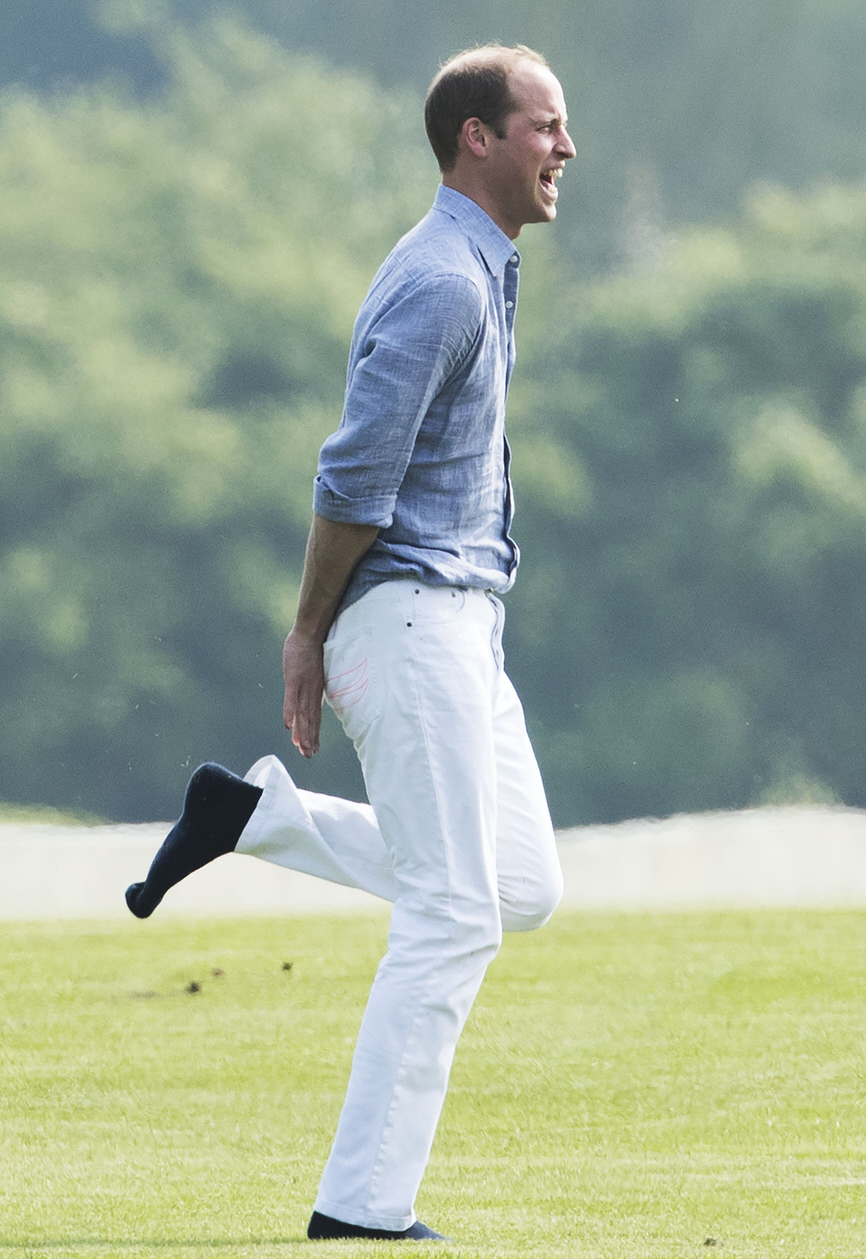 Photos courtesy of Pacific Coast News.