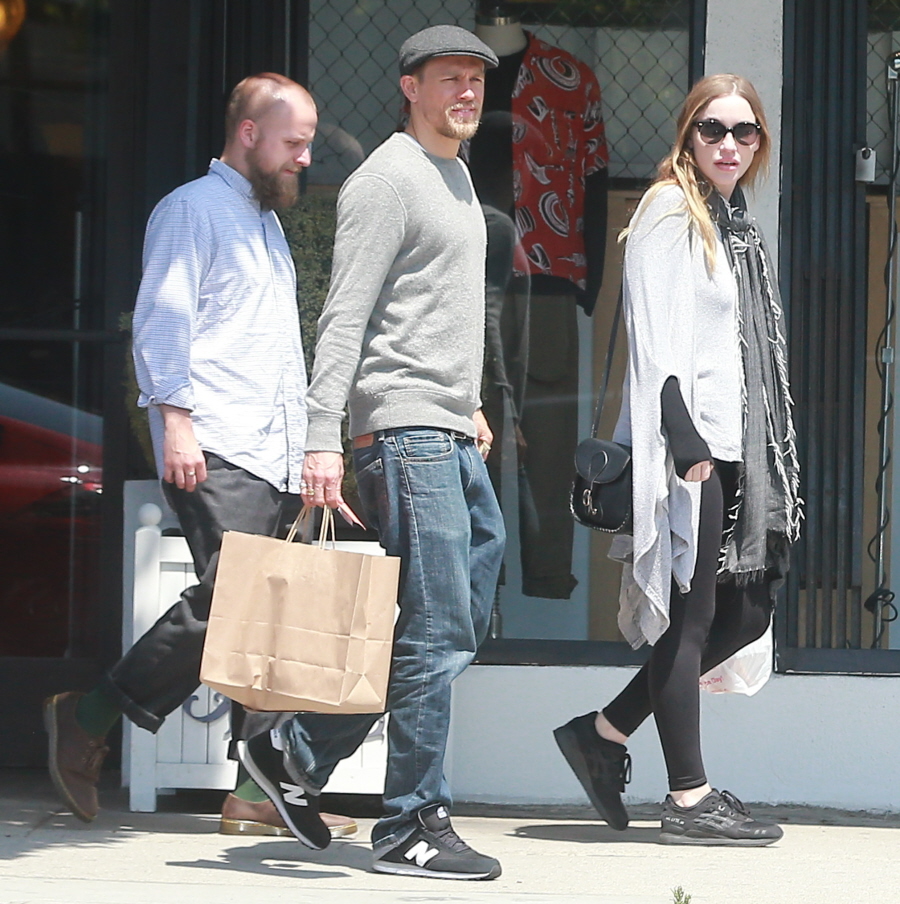 Here are some photos of Charlie Hunnam out and about with some friends in West Hollywood on Memorial Day. Fame/Flynet says he was out with "family," but I'm pretty sure the group simply includes a few dude-friends and his girlfriend Morgana McNelis. The group had breakfast together and then did some shopping. Charlie bought a rug!
We talked about Charlie and Morgana last month, when they stepped out for what seemed like a casual pap stroll. I think Charlie and Morgana have been together for a few years, but they really aren't photographed that much together… unless you're a Hunnam super-fan and you're Twitter-stalking them, in which case it probably feels like they're together all the time. Charlie's fans drag Morgana all the time, but look! They're still together. And they eat breakfast together! In other photos, Morgana gave me Piper Perabo vibes, but in these pics, I'm getting an Olsen-sister vibe.
Charlie was supposed to be gearing up to promote Guy Ritchie's King Arthur movie this summer, but the film's release date got pushed from July 2016 to "early 2017." What was supposed to be a big summer film is now going to the film-release graveyard? Charlie's fans need to worry about THAT, not Morgana.
Also: I hate the way Hunnam wears jeans. It's like he buys wide-legged jeans two sizes too big.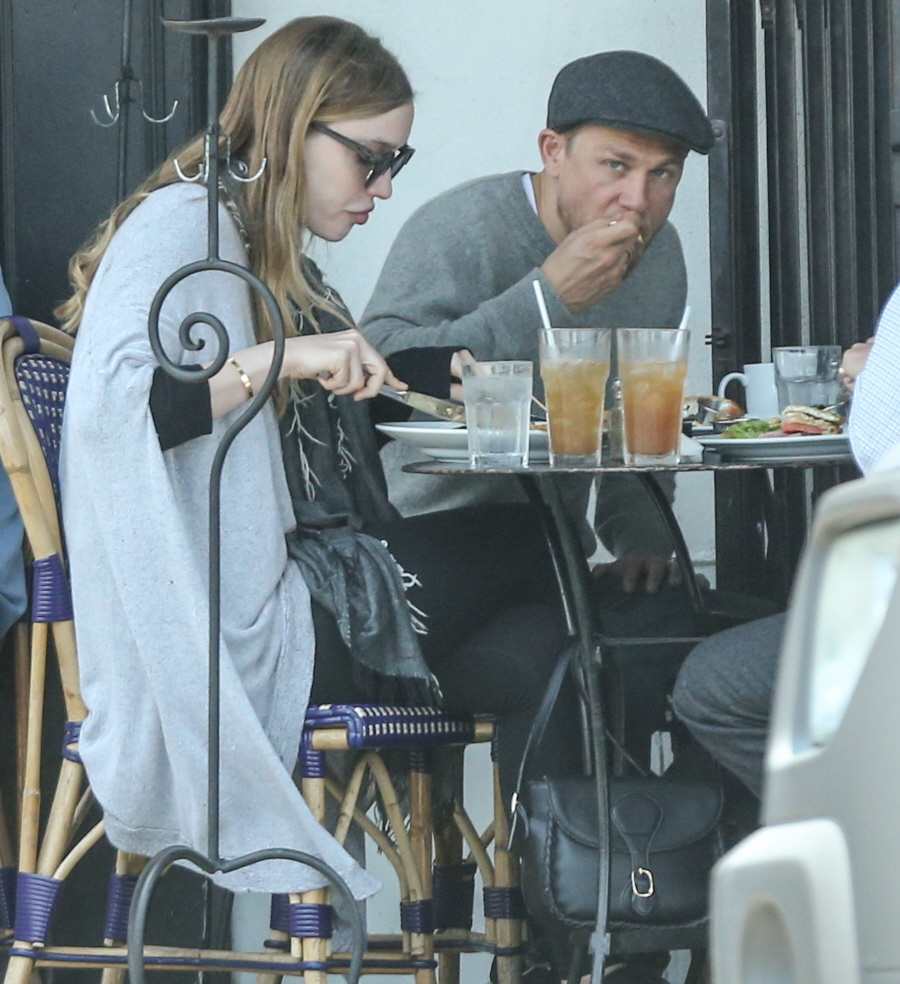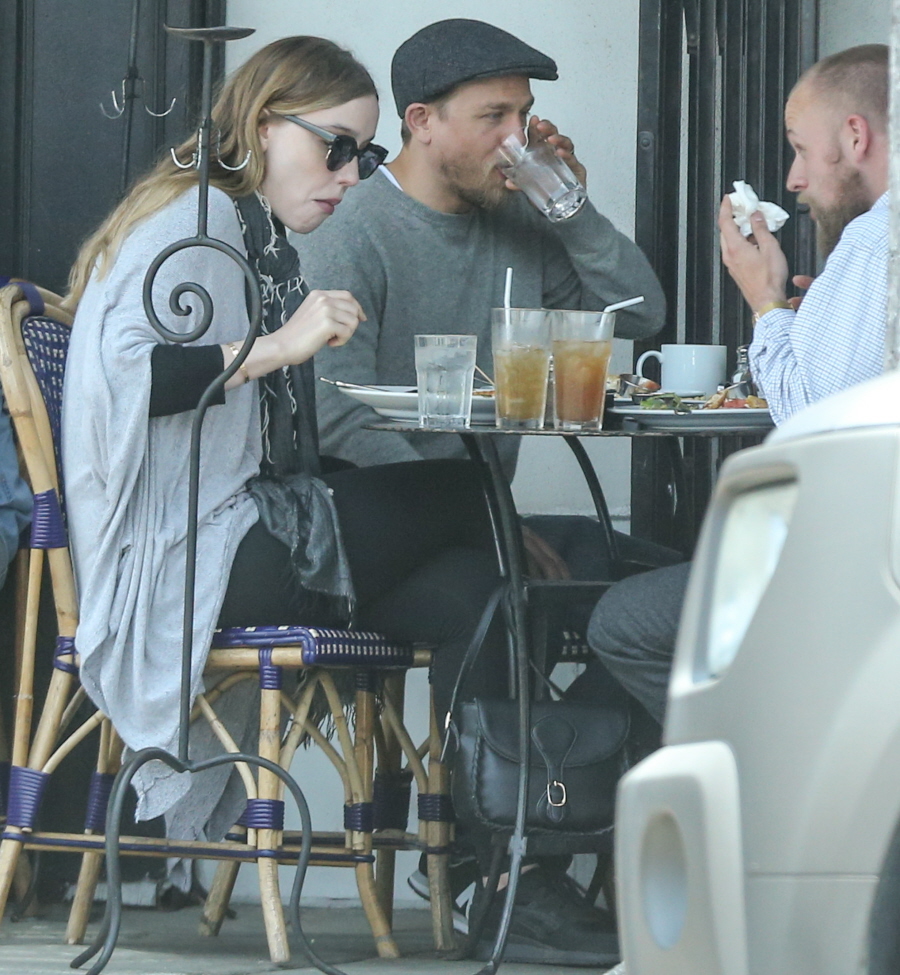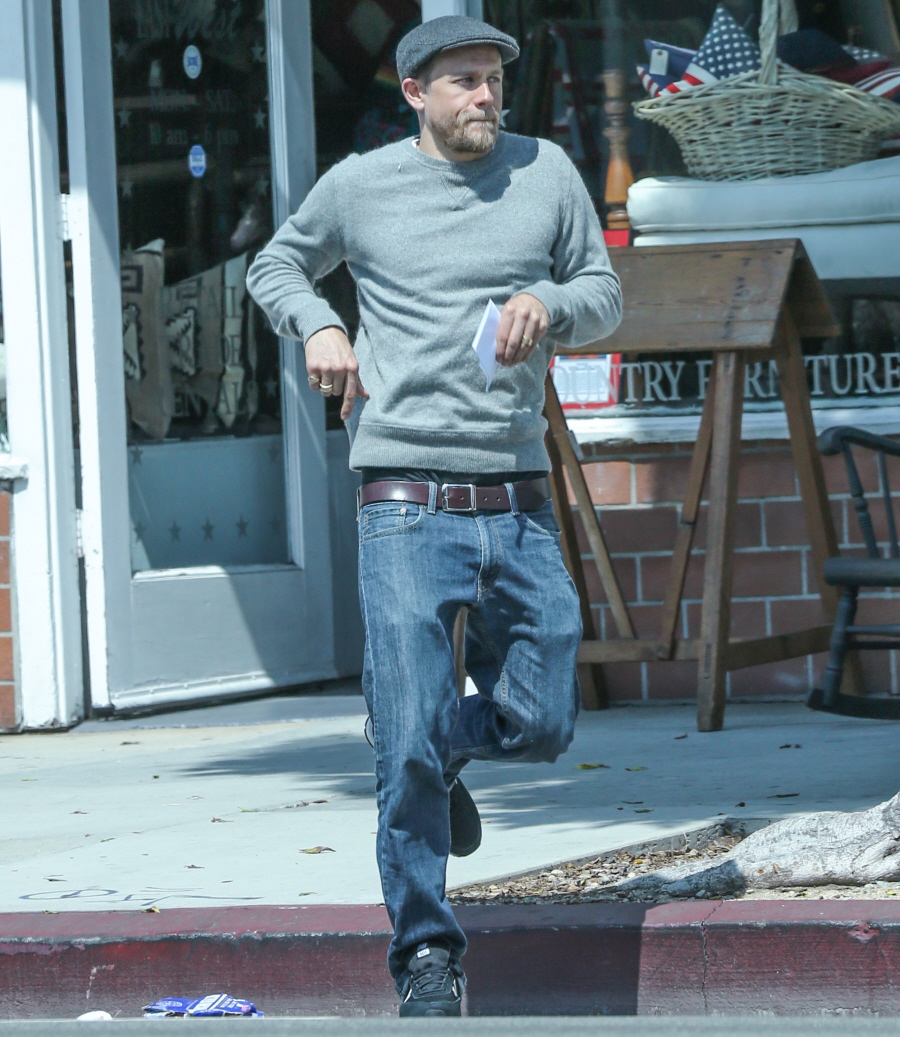 Photos courtesy of Fame/Flynet.