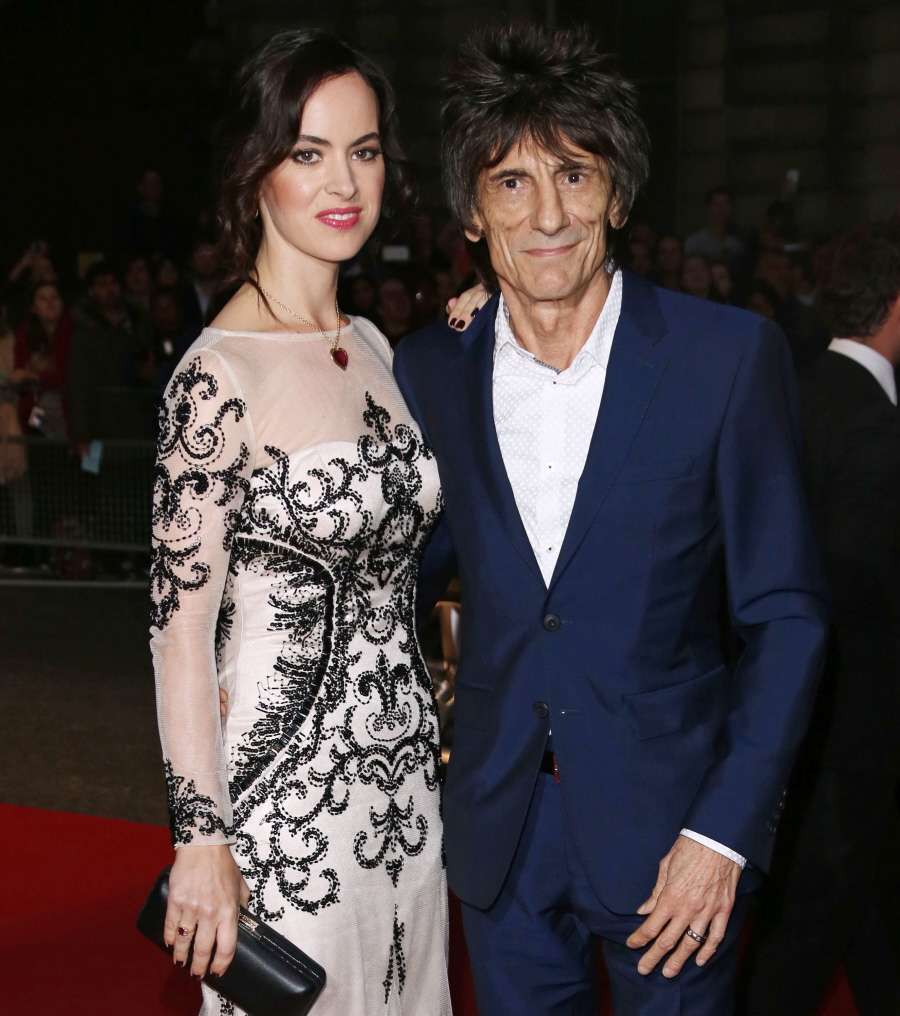 The Rolling Stones' Ronnie Wood is a father. Again. He's 68 years old and his wife Sally is 38 years old. Sally gave birth to twins last night in London. We've covered Ronnie's shenanigans in the past, like the time he left his wife for a 19-year-old Russian girl, or when he first got together with this wife, Sally, and she talked about how she wished their 31-year age gap didn't exist. Well, now they have twins. Twin girls.
Rolling Stones rocker Ronnie Wood's wife Sally gave birth to twins last night, The Sun can reveal. Theatre producer Sally, 38, was rushed to hospital in London where she had twin girls.

A spokesperson told The Sun: "Ronnie & Sally Wood are delighted to announce the birth of their twins Gracie Jane (6lb) and Alice Rose (5.7lb). The girls arrived on 30th May at 10.30pm and all are doing brilliantly. The babies are perfect."

The tots are the couples' first children together and Ronnie's sixth – after four adult children from his first two marriages to the late Krissy Findlay and Jo Wood. The rocker and his wife Sally Humphreys, who is 31 years his junior, wed in 2012 after just six months of dating.
Gracie Jane and Alice Rose are rather nice, normal names. You can never tell with British people, sometimes they go for baby names like Bear, Honey, Twizzler, Buttercup, etc. Gracie and Alice might even be the only Gracie and Alice in their class. Ronnie is also father to Jesse (age 39), Jamie (41), Leah (36) and Tyrone (30). I was going to make a big deal about how irresponsible it is for men to have babies when they're well into their 60s and 70s, and while that's true (it is irresponsible), I also have to say that the men of the Rolling Stones are surprisingly well-preserved. If you told me that Ronnie, Mick and Keith will live another 20 years, I would absolutely believe you.
Sally does look like his daughter in all of these photos though. That's what men never realize – they think they look so cool and so hot with a younger lady on their arm, and they don't get that they just look foolish standing next to someone young enough to be their daughter.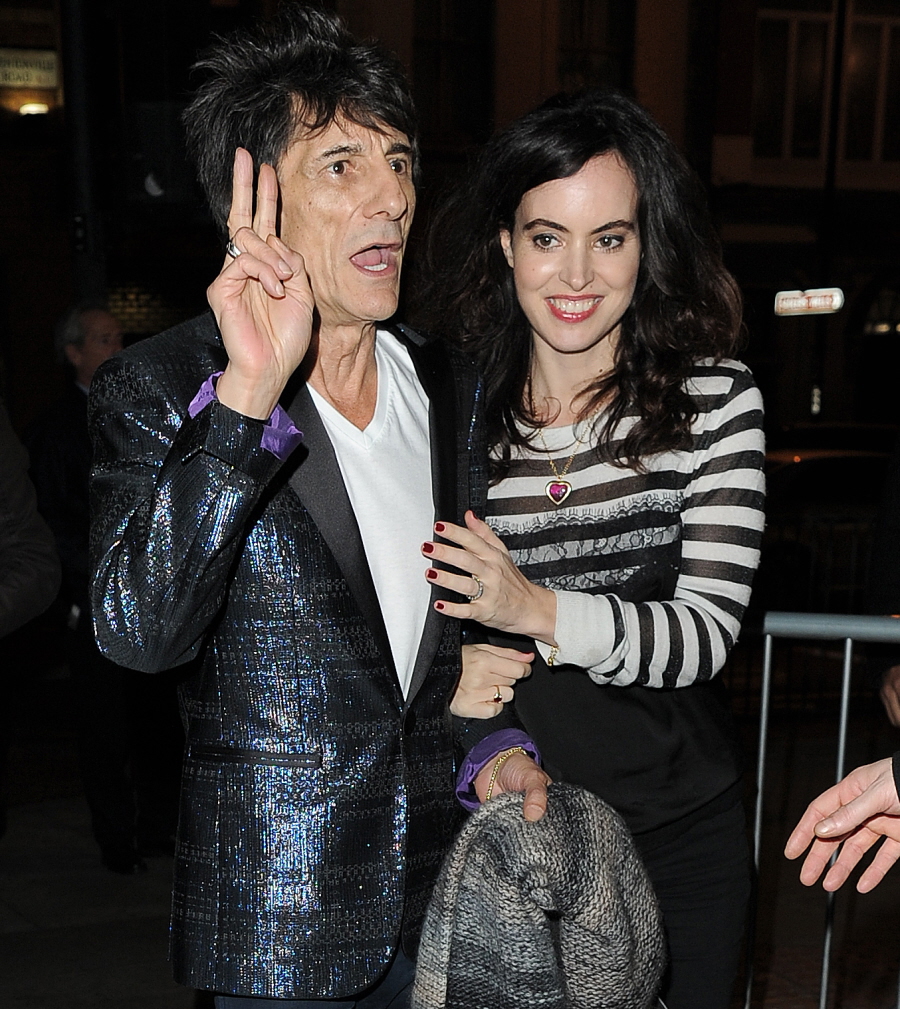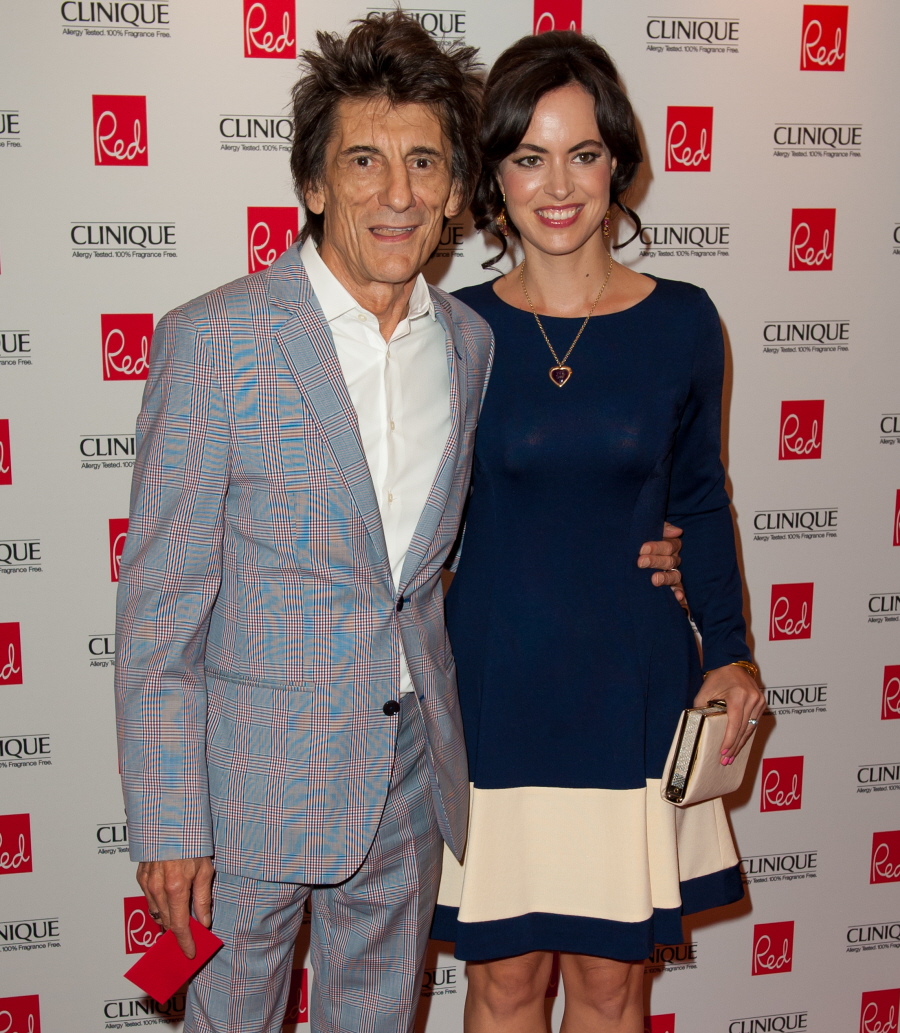 Photos courtesy of WENN.