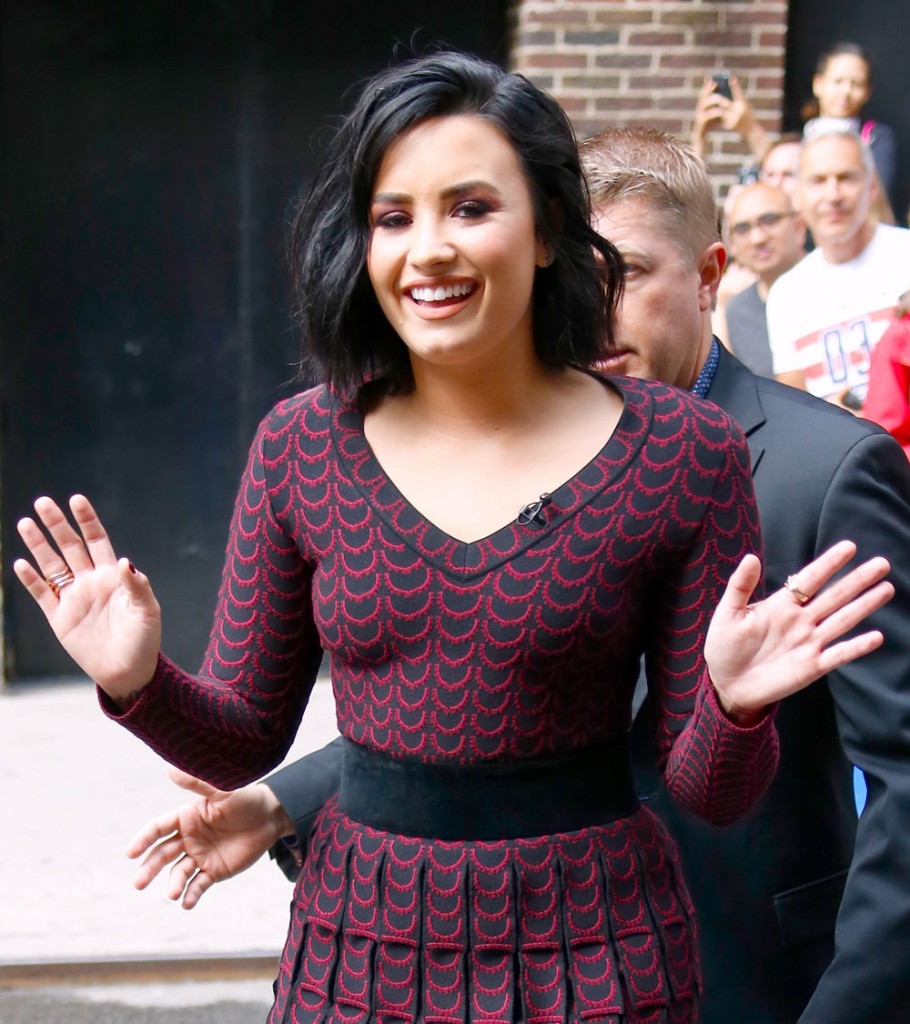 Demi Lovato has an incredible 36.6 million followers on Twitter and 40 million followers on Instagram. That's a powerful platform, and she's using it to promote her music, her tour with Nick Jonas and her new skincare line. That's not something to throw away over a handful of douchebags tweeting crap at you, especially when you're a celebrity. (In no way is it right, Twitter needs to get a handle on harassment, trolling and death threats especially. While they've made some progress, users are saying it's still not enough.) However if Demi is to be believed, she did just that.
Last night Demi tweeted that she was leaving Instagram and Twitter and going over to Snapchat, where she can share photos and videos without having to deal with comments. As of press time her Twitter and Instagram accounts are still up. Here's what she tweeted. The tweets where she's supposedly quitting are at the bottom.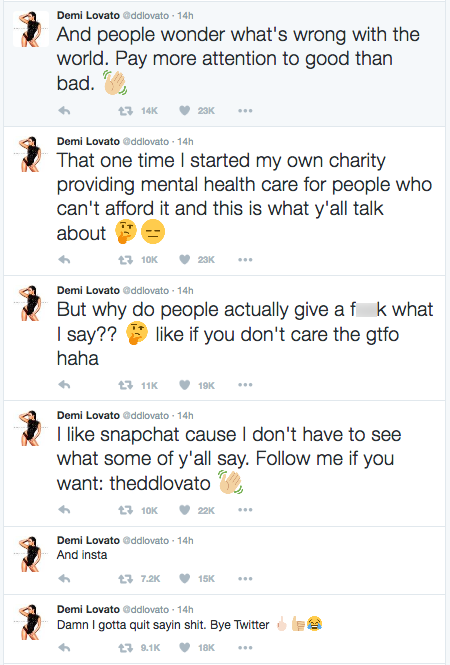 Outlets are reporting that Demi just quit Instagram and Twitter but did she really, or was she just saying she had to get off for a while?
The Daily Mail has the detail that Demi talked some smack about Mariah Carey on another user's Instagram and then got called out for it. So it may not be about people trolling her for her charity work (which I don't see mentioned in the last few days on her social media anyway) rather than calling her out for her comments. I guess that's what she means by "why do people actually give a f- what I say?"
Here's what Demi commented, it was on a Mariah Carey vs. Ariana Grande meme and I couldn't find the original comment on the meme, but the Instagram user, shadiest.puta (ha!), posted it along with a response that she didn't mean anything by the original meme.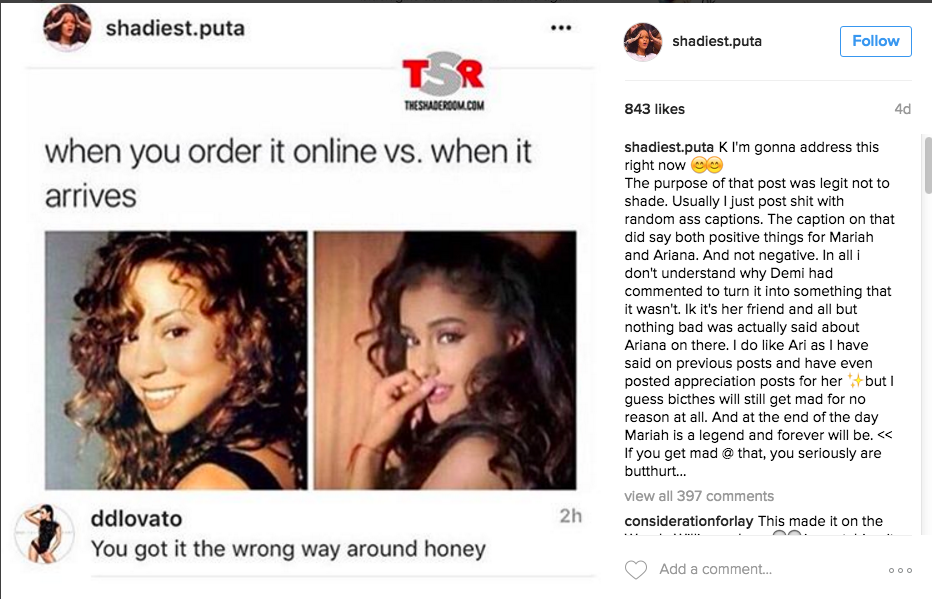 I've already gone too far into the weeds on this one, but in the original meme which Demi commented on there are over a thousand comments and many are negative toward her. Demi also commented on that post about how Mariah isn't a nice person, which we already knew.
This is why I posted what I did. Jen keeps it classy but I'm not afraid to say s**t. The woman is mean for no reason.

Extremely talented? Yes. Superhuman? Possibly. Unnecessarily rude? Absolutely.
The DM thinks Demi is referring to Jennifer Lopez as Jen there, which makes sense because Mariah and Lopez have a long standing beef where they pretend not to know each other.
Demi will be back with more drama at some point and she's probably just taking a break so she doesn't have to deal with people yelling at her for daring to say negative things about Mariah. Maybe Demi should hire someone to vet her tweets, comments and Instagram posts. She gets publicity for it, but it's often negative and this isn't the first time she's been stirring up sh*t on Instagram.
Update: Demi came back the very next evening, 6/20/16 because of course she did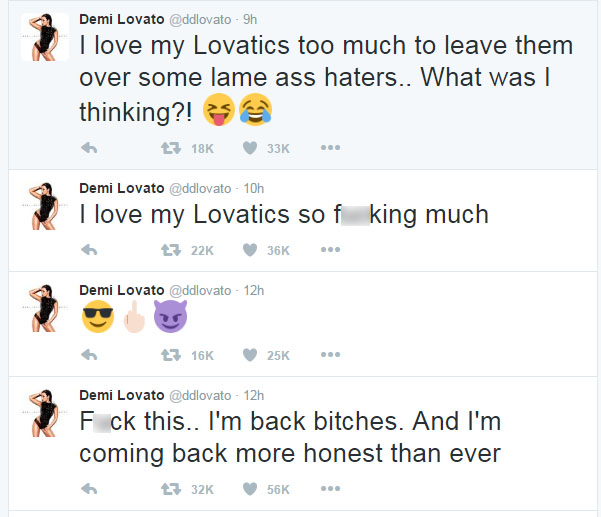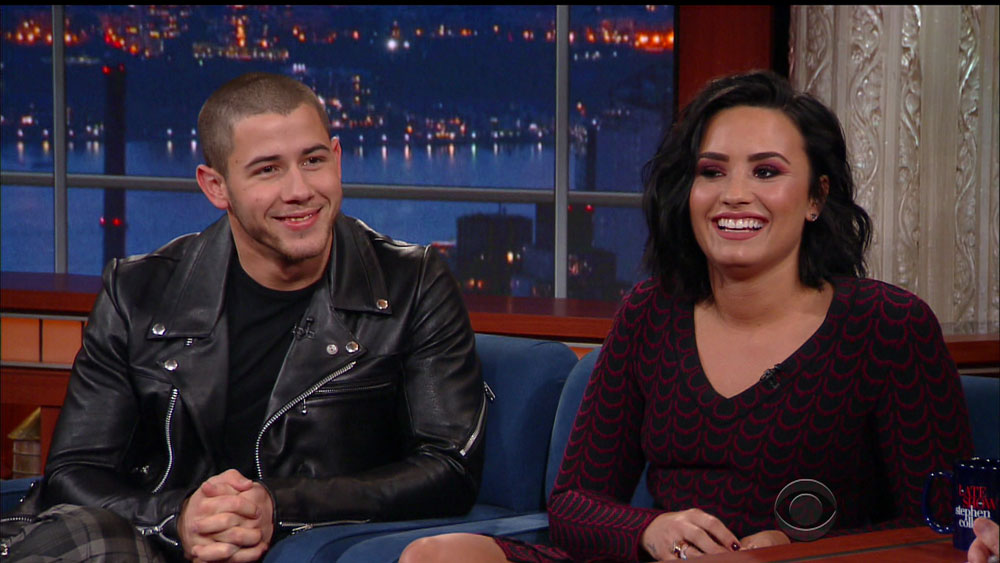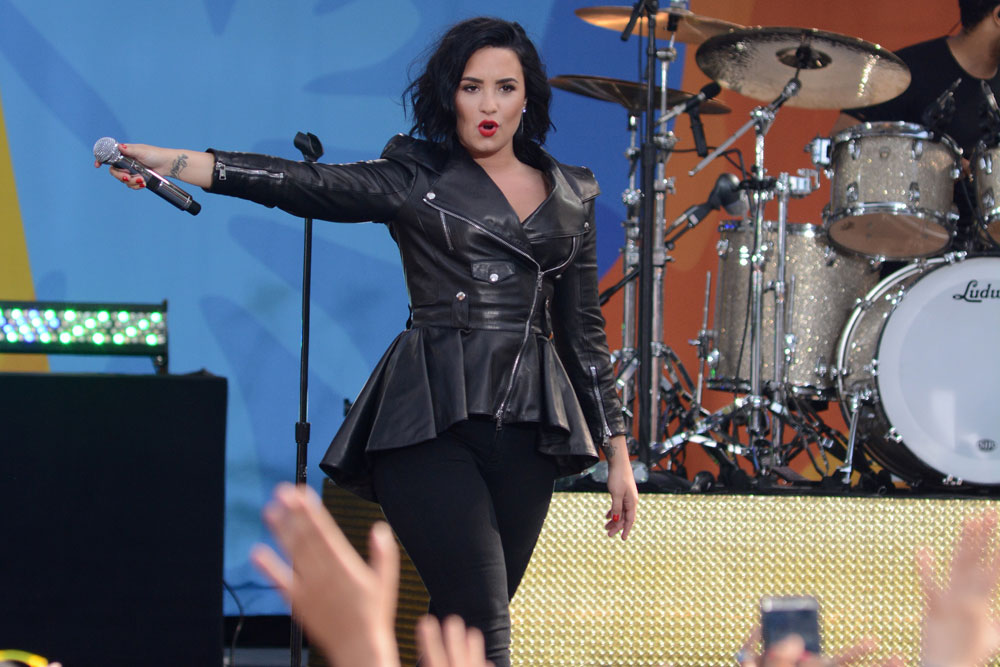 Photos credit: WENN, FameFlynet and Getty