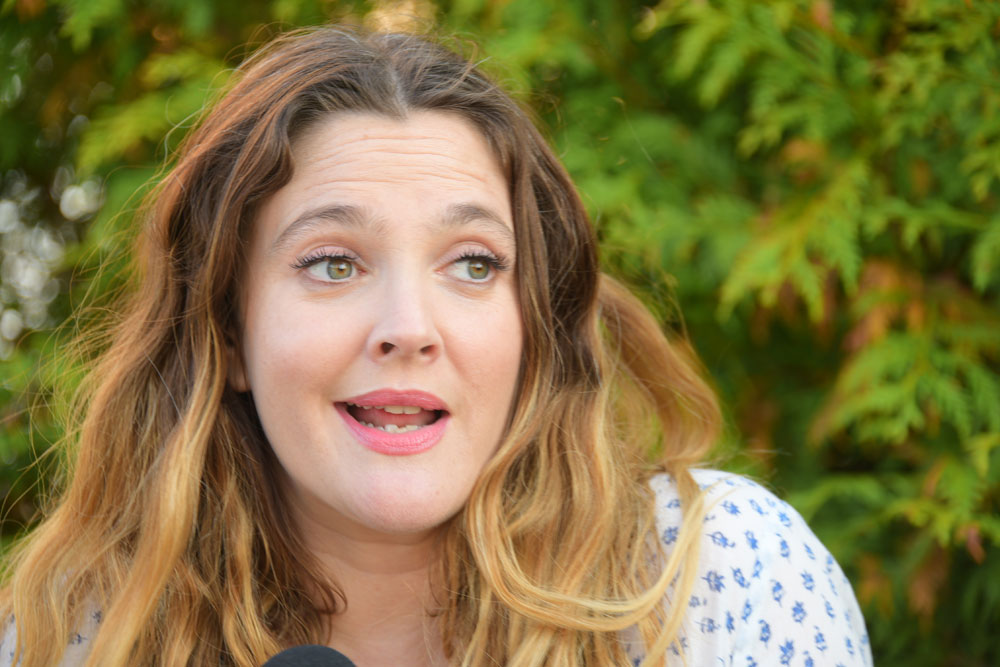 Drew Barrymore is reportedly in negotiations to get her own talkshow, executive produced by Ellen DeGeneres. When I think of talkshows, I think of how crowded the market it and how even pros like Anderson Cooper couldn't keep a show on the air. I also think of hacks like Kris Jenner, Khloe Kardashian, and Bethenny Frankel, all of whom have had failed talkshows in the past few years. So maybe in comparison Drew's show will be ok, but I don't have high hopes. Variety had this news:
There are rumblings that [Drew Barrymore] has been discussing a talk show development deal with Warner Bros. and Ellen DeGeneres' A Very Good Production banner.

Barrymore is already in business with Warner Bros. TV's Shed Media as the narrator of the upcoming NBC unscripted series "First Dates," also from DeGeneres' shingle. That show trains cameras on couples who are going on first dates at the same Chicago restaurant.

Sources emphasized that there's no deal in place for Barrymore on the talk show front yet, but the conversations have been ongoing. If a deal were to come to fruition, DeGeneres would be an exec producer…

Barrymore has become more active as a producer in television in recent years. She's an exec producer of the Esquire series "Knife Fight" and was an EP on VH1's "Tough Love." Barrymore and WB have also been discussing a development deal for her as a producer.

On the acting front, Barrymore is gearing up for a starring role in Netflix's upcoming comedy "Santa Clarita Diet," in which she'll star opposite Timothy Olyphant. She's also an exec producer on the series.
Have you guys ever seen that Esquire show Knife Fight she produces? It's like hipster Iron Chef where they make the food at a cool restaurant in a party setting. It sounds like Drew is busy and that she's executive producing a lot of shows, which is smart. I don't think she's quite the type to host a talk show though. She's got that touchy feely earth girl personality which can be cloying in large doses. Drew is "real" and comes across like a very warm person, but I just don't see her talk show being all that successful. We'll see though, she's definitely got name recognition and I'm sure she can pull a lot of big celebrities. Plus she likes to drink her wine, so she's like Hoda and Kathy Lee that way. I'm sure the drinks will be flowing.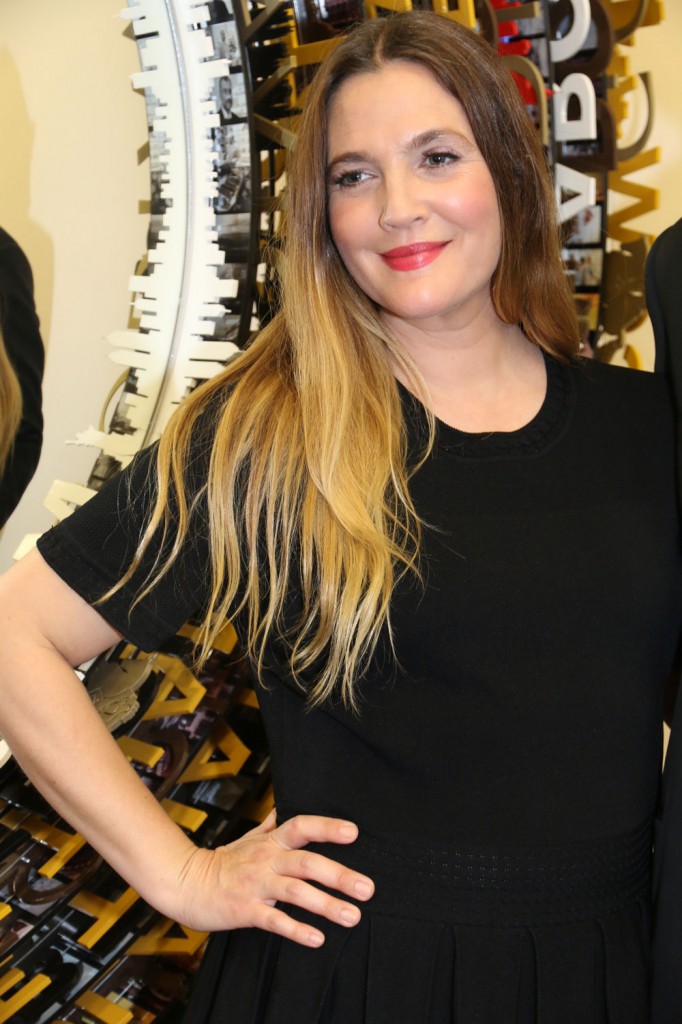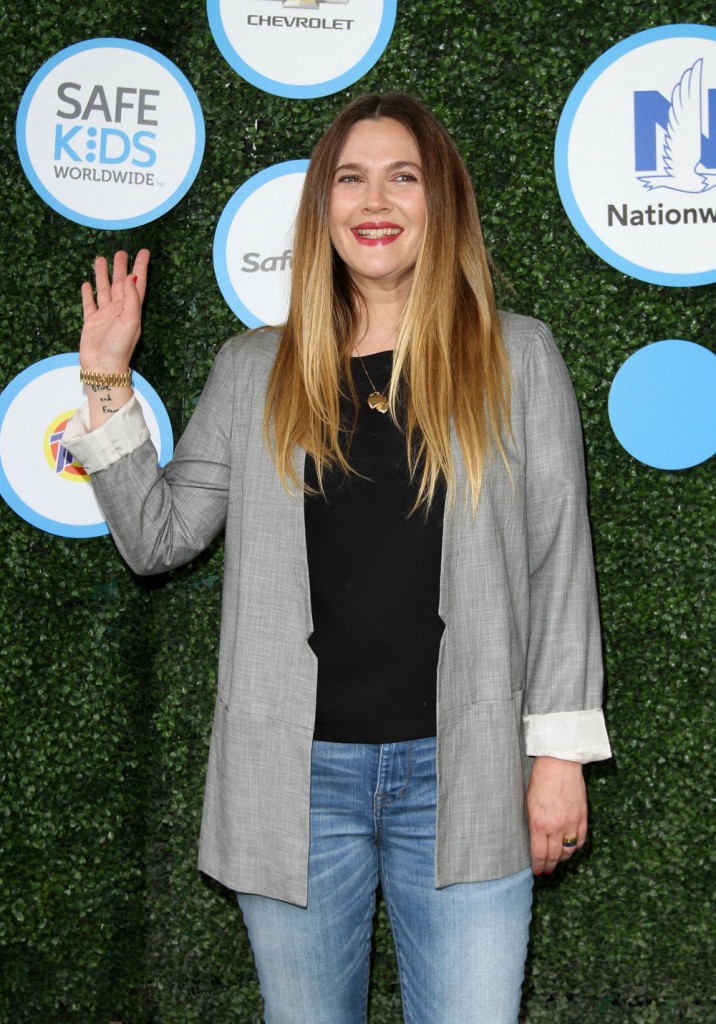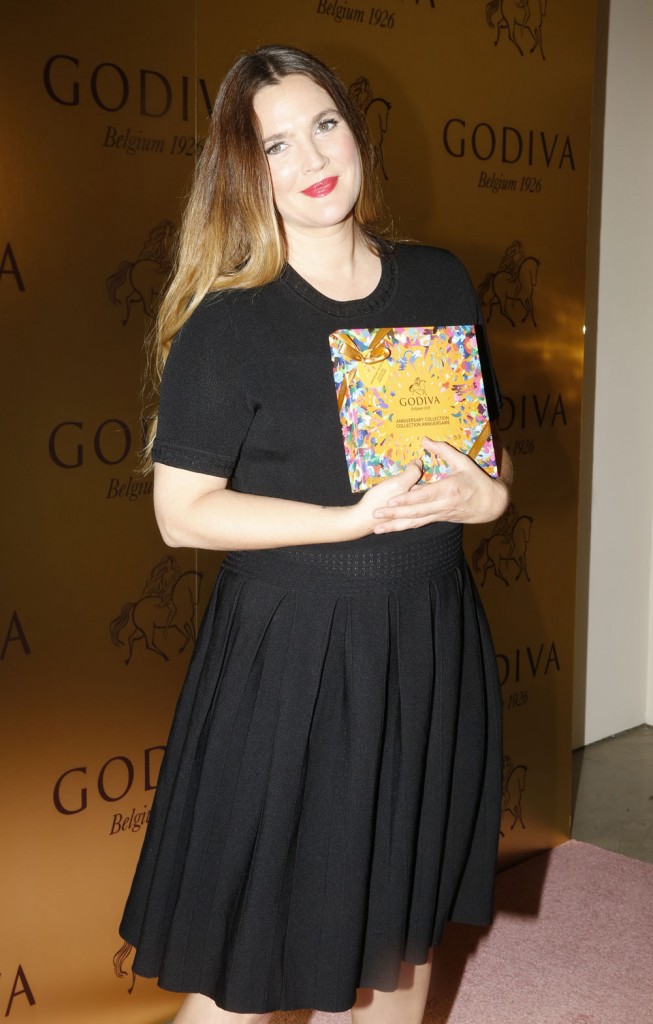 photos credit: WENN.com