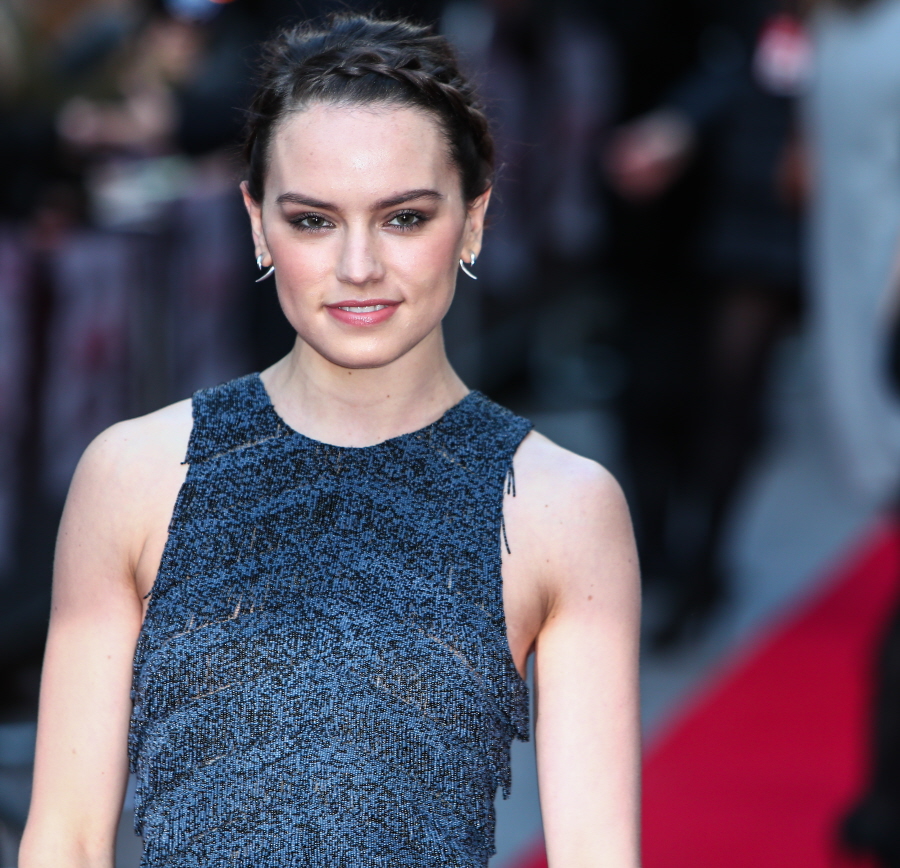 I genuinely feel sorry for Daisy Ridley. Ever since she became famous overnight (or within the span of a few months) for The Force Awakens, she's been trying to keep it real on social media. Daisy is not one of those "look at my perfect, fabulous life" celebrities – she interacts with fans and openly discusses her struggles with body image, endometriosis, acne and more. She's even beefed with fans before, but for the most part, her messages are overwhelming positive and inspirational. So what would have caused her to suddenly delete her Instagram? Gun nuts. American gun nuts.
You see, Daisy made an appearance at the Teen Choice Awards last Sunday, and the awards show included a high-profile segment about gun violence and the victim-impact statements from some of the most high-profile gun deaths in America this year. After she attended the awards show, she was still thinking about the tribute to the lives lost by senseless gun violence. So she posted an Instagram which said:
"I sat in the audience yesterday tears were streaming down my face at the tribute to those that have been lost to gun violence. I didn't get a great picture of the incredible group that came on stage but they were so brave. It was a true moment of togetherness. We must #stoptheviolence."
That's it. That's all she wrote. She didn't call anyone a homicidal gun nut. She didn't say that every good ol' boy should give up his automatic weapon. She simply made a statement about how affecting it was to see that message, and that it moved her to tears. She made a plea to stop the violence. But the gun nuts came for her anyway.
Her Instagram comment section went crazy with people telling her that they were no longer her fans, that she doesn't have a clue about anything and that she'll be able to take their guns when she comes and takes those guns from their cold, dead hands. You get the idea, and you can see some of the comments here, compiled at The Nerdy Bird. Shortly after that, Daisy deleted that Instagram post and the corresponding Facebook post. Then she deleted her Instagram. So, congratulations, gun nuts! You harassed a young British woman off of social media because she dared to suggest that maybe America has a gun violence problem? A—holes. And once again, there is no safe place to be a woman with an opinion.
Photos courtesy of WENN, Getty.