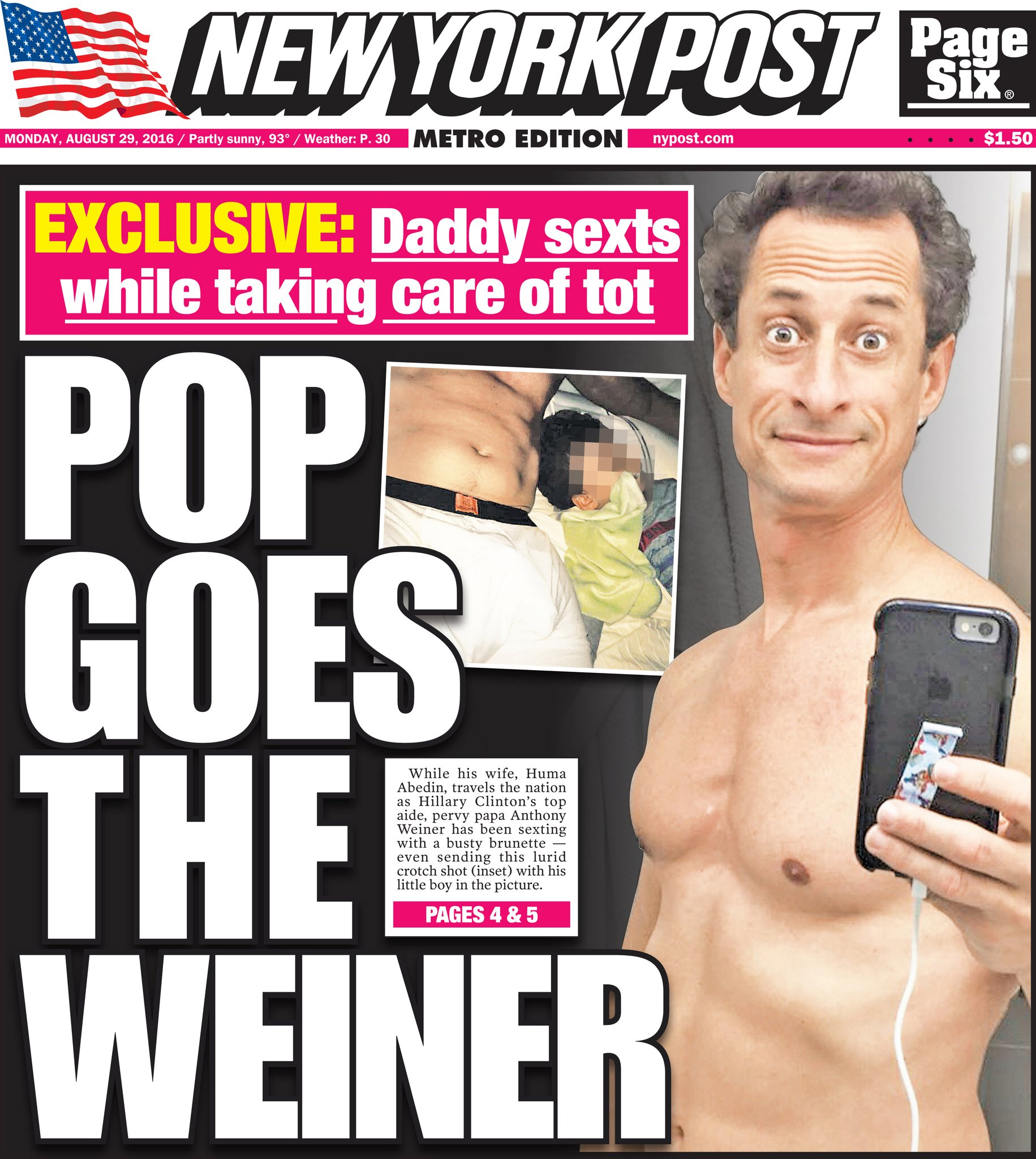 Back in 2011, Anthony Weiner destroyed his congressional career when he admitted to sexting a half-dozen women behind his wife's back. Weiner and his wife Huma Abedin were thought of as a brilliant political couple, with his congressional career and Huma being Hillary Clinton's long-time right-hand woman. Huma and Hillary are very loyal to each other, and Hillary reportedly thinks of Huma as her second daughter. Some wondered if Hillary encouraged Huma to stick it out with Weiner even after the awful 2011 incident which destroyed his congressional career. Whatever happened, Huma and Weiner did stick together. And they had a baby.
Then in 2013, as Weiner was running for the Democratic nomination for NYC mayor, guess what happened? Another sexting/dick photo scandal. Weiner had been sending dick photos to women, and he used the name Carlos Danger to do it. It was Weiner's second fall from grace in three years' time. Skip ahead to 2016. The New York Post has been running stories – with little evidence – about how Weiner has likely been sexting and dick-pic-ing ladies still, even after he ruined his career (twice). Finally, the Post got someone to give up the photos. They published the cover last night – Weiner's crotch shot with his son sleeping beside him. Classy. You can read the NY Post's story about it here.
I always thought Huma really loved Weiner and she stayed with him because, despite their issues, they were committed to raising their son together. But third time's a charm, hopefully. Maybe Huma will finally leave this a—hole.
Update. She's finally leaving the a–hole! Huma has announced that she's separating from Weiner. We'll have more on this tomorrow!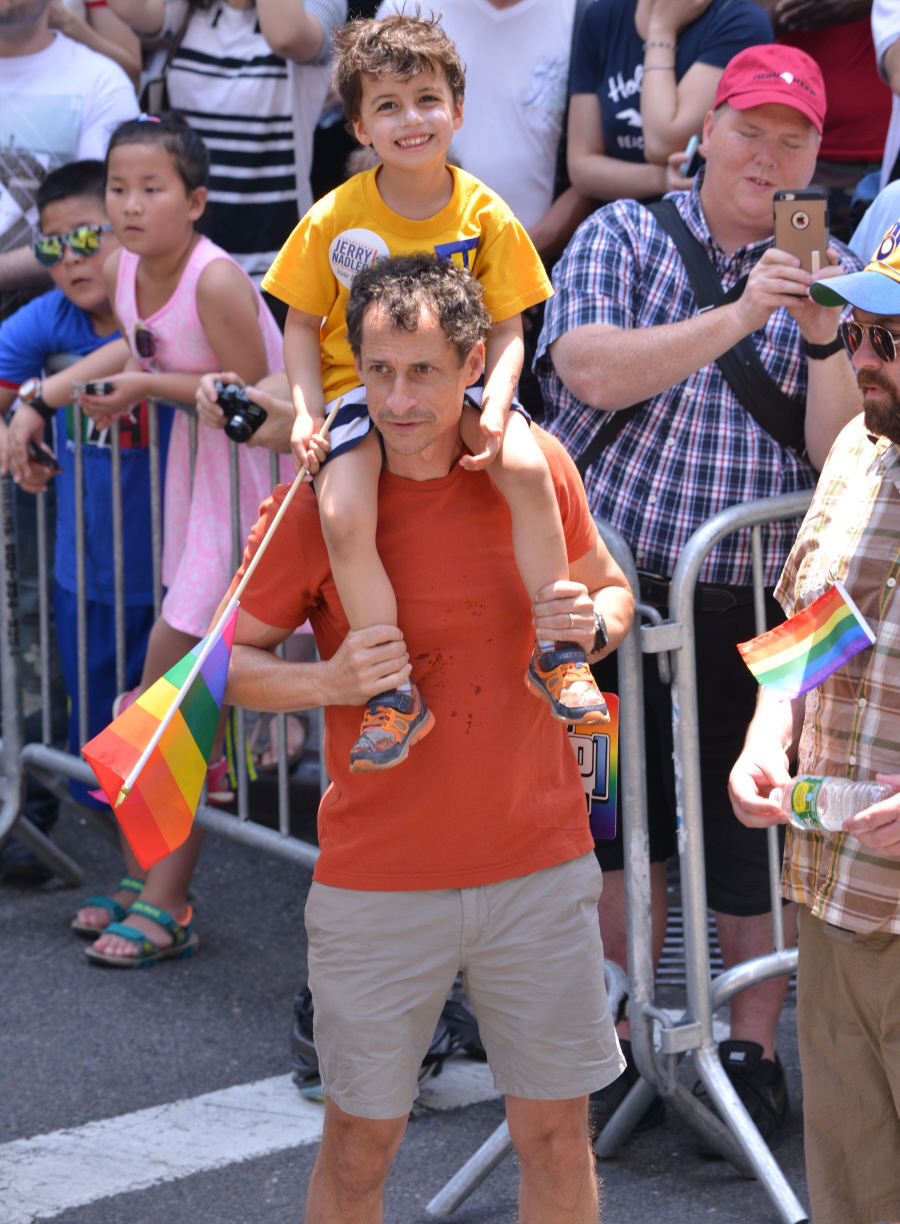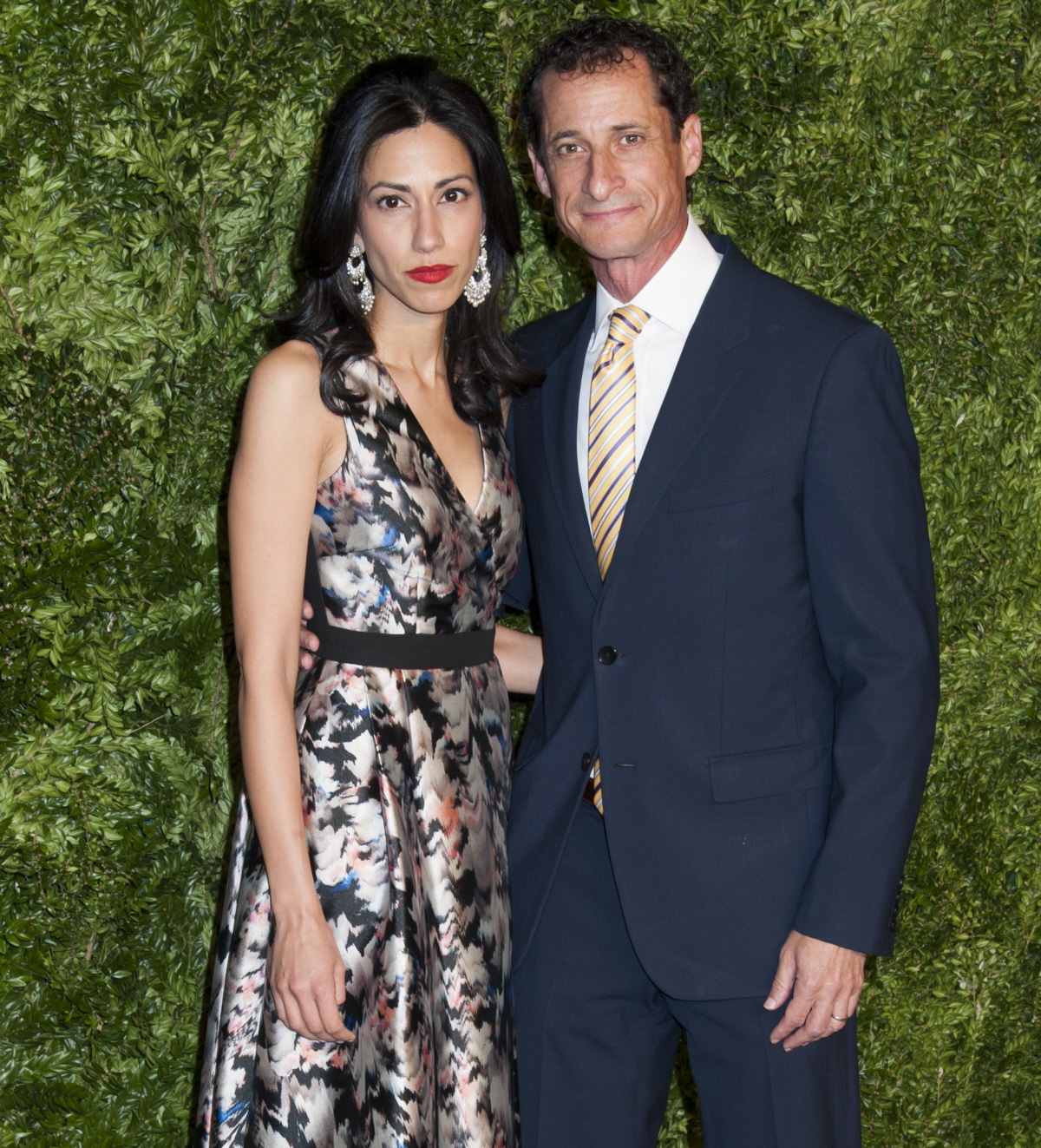 Photos courtesy of WENN, The NY Post.