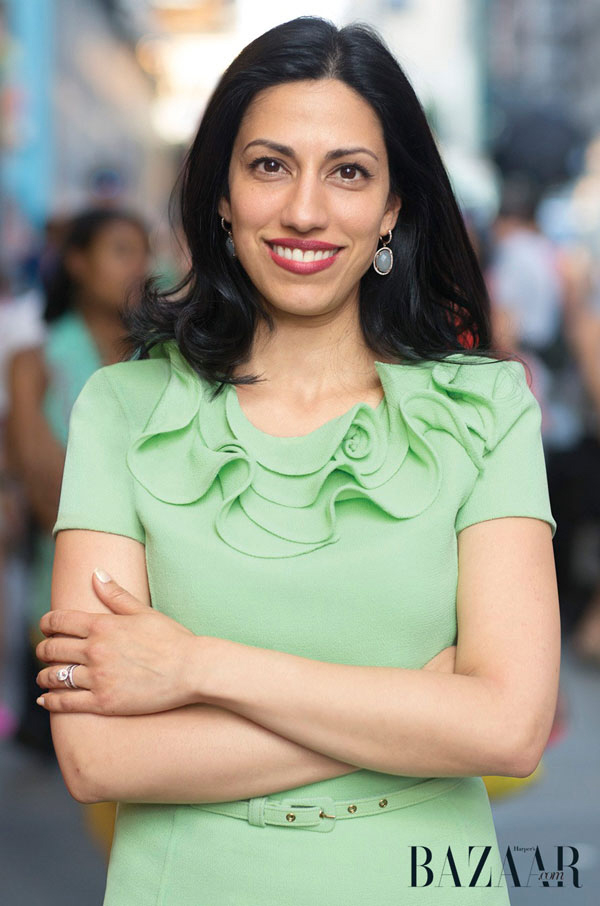 Well, this is interesting. Harper's Bazaar just published an essay by Huma Abedin, wife of Anthony Weiner/Carlos Danger, online. The essay apparently appears in the September issue of the magazine, and it features this attractive photo of Huma. Of course this piece was written before yesterday's awful joint press conference in which Huma stood beside Carlos Danger for the second time while he admitted highly inappropriate sexts and sending dong photos to other women. Huma really is Hillary Clinton's spiritual daughter here – and by that I mean we're all looking at Huma and saying to ourselves, "Why don't you leave him? Why aren't YOU running for office?" Here's Huma's essay:
Three years ago I was a single workaholic, traveling the globe with an amazing job at the U.S. State Department. I could not have imagined how much my life would change in three short years. Today I'm married, with a feisty 20-month-old son, a full-time job, and a husband running for mayor of New York. My friends will tell you that I don't like calling attention to myself. For years I spent my professional life at the back of the room, far from the stage or the microphone. I kept my personal life private, even as the people I was close to lived in the public eye. But all that changed two years ago, and Anthony and I have spent these past few years working through the very private challenges we faced on a very public stage. So when people tell me they're surprised to see me out on the campaign trail, I understand because, trust me, no one is more surprised than I am.

So why am I doing this? Because Anthony has always been a smart, caring, and dedicated person, and while he's the same public servant who wants what's best for the people he represents, he is now something else—a better man. New Yorkers will have to decide for themselves whether or not to give him a second chance. I had to make that same decision for myself, for my son, for our family. And I know in my heart that I made the right one.

Quite simply, I love my husband, I love my city, and I believe in what he wants to do for the people of New York. I didn't grow up in New York, as Anthony did. But I spent just about every summer with my cousins in Queens, chasing the ice cream truck up and down the block, playing in the street, and getting a taste of the New York childhood that Anthony always talks about. Now I'm one of the millions of New Yorkers who have come from virtually every other state and country to make a life here. Putting down roots has reinforced for me that this is the greatest city in the world to raise a family, start a business, pursue dreams—anything is possible.

Through our professional work, Anthony and I have had extraordinary opportunities to meet and work with inspirational people and give back to the communities and country that have given us so much. But by far, the greatest blessing was the birth of our son, Jordan. It's a life-changing experience, as every parent knows. It has given us joy we couldn't possibly have imagined and made us even more grateful for everything we already had. It also made us view the world differently—we worry about things we never thought about before. We worry about Jordan's education, his health, his safety. Like all parents, we worry about the future.

And in the end, that's why Anthony decided to run for mayor. People have said many things about my husband—some nice, some not so nice. And that will surely continue. Launching this campaign was not an easy decision for our family to make. Putting yourself out there comes with a cost.
"Putting yourself out there comes with a cost." God bless the double-entendre. Insert dong photo here. Ugh, poor Huma. While Huma comes across as incredibly likeable, a quiet, classy, behind-the-scenes public servant, Carlos Danger really comes across like a cold-blooded sociopath and narcissist, right? That's not just me?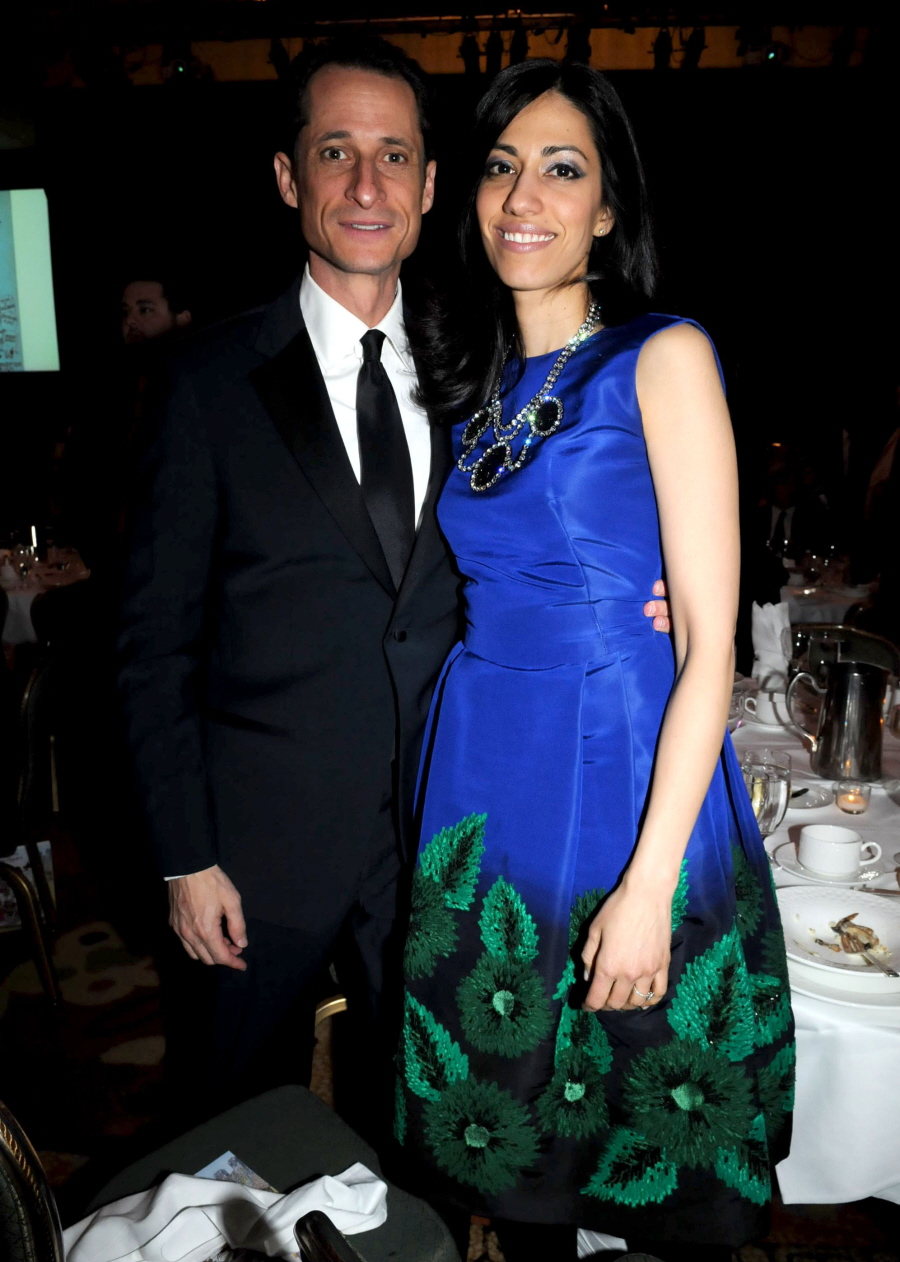 Photos courtesy of Harper's Bazaar and WENN.