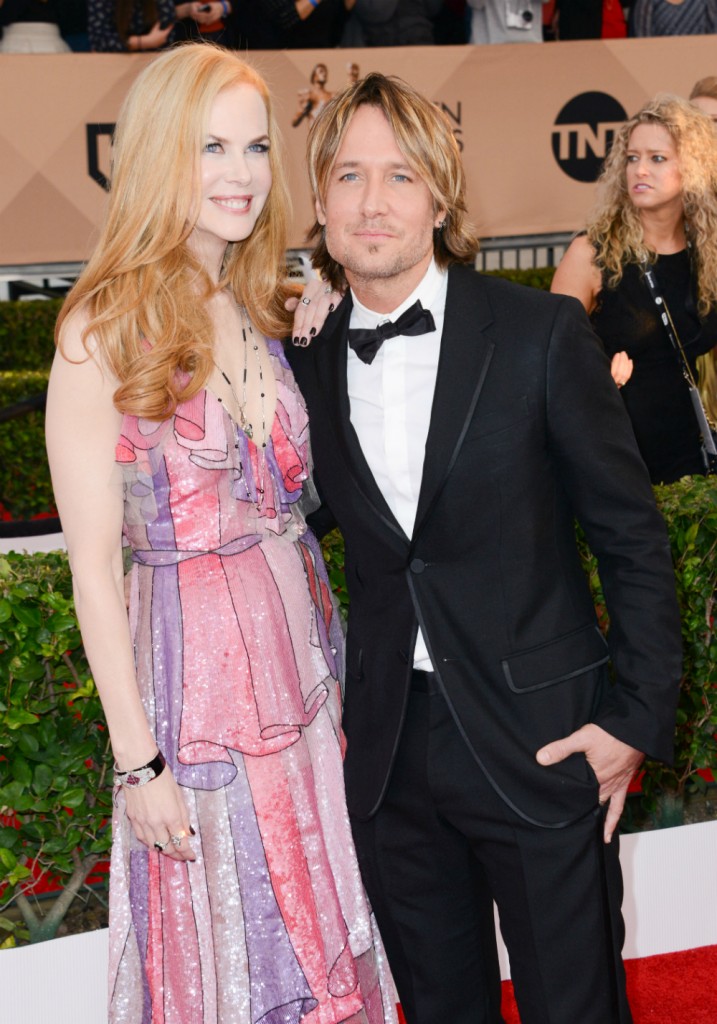 As we continue to wade through The Year That Ate Love, honestly any couple is up for grabs at this point. According to In Touch, Nicole Kidman and Keith Urban's union is the next one on the chopping black. Nicole and Keith have been together over ten years and every so often, magazines like to post a headline about their dissolving union. By my count, Nicole and Keith have not been "in trouble" since 2014 so now seems like the right time to break them up. That and because everyone else has already spilt. What's the cause this time? In Touch alleges that past issues of infidelity (Keith), controlling (Nicole) and distance (both) are coming to a head. At least her Botox didn't come between them this time.
Keith Urban and Nicole Kidman have hit another slump in their marriage but this time, there may be no moving forward because a report alleges the singer wants to end it.

"Keith is sick and tired of Nicole constantly treating him like he's done something wrong," a source told In Touch. "Keith isn't sure how their marriage can survive if she can't trust him."

The report said that Nicole suggested couples therapy and though Keith has "made every effort to prove" he's changed since his days of alleged cheating and rehab, Kidman "continues to doubt him."

"Things have escalated to the point that they're no longer able to even have a conversation without fighting," said the insider.

Along with the bickering, sources said they have "hardly seen each other all year" and it's becoming a "real issue."

"They're both miserable and Keith isn't sure he can go on much longer," the source told the magazine.
Not a whole lot of specifics, there. Apparently Nicole is still fuming over Keith getting caught on his tour bus with Kelsea Ballerini. Plus, outlets like to remind everyone that Keith went to rehab soon after he and Nicole married, although he's remained sober since. If I were to hazard a guess, I think the distance thing is probably their biggest issue. She works as much as she can and he tours so I imagine they do find themselves apart more than together. Since Nicole says they don't text each other in favor of hearing each others voices, varying time zones could lead to long silences. This is just my speculation but I wonder how much Nicole's close friend Naomi Watts leaned on her as she made the decision to spilt with Liev Schreiber? Like, did Nicole listen to Naomi's reasons to leave and think, "that's what I am feeling, too." I don't know, I've always felt Nicole and Keith found their comfort zone with each other and they just find a way to stay married within that zone.
HOWEVER – after Brad and Angelina split, Madame Tussauds' separated their statues, putting Brad next to Morgan Freeman and Angie next to… NICOLE! Which clearly means they have inside information that says that Angelina and Nicole are together and an announcement is imminent. Or their dresses coordinated nicely – I just don't know, anything is possible #2016AteLove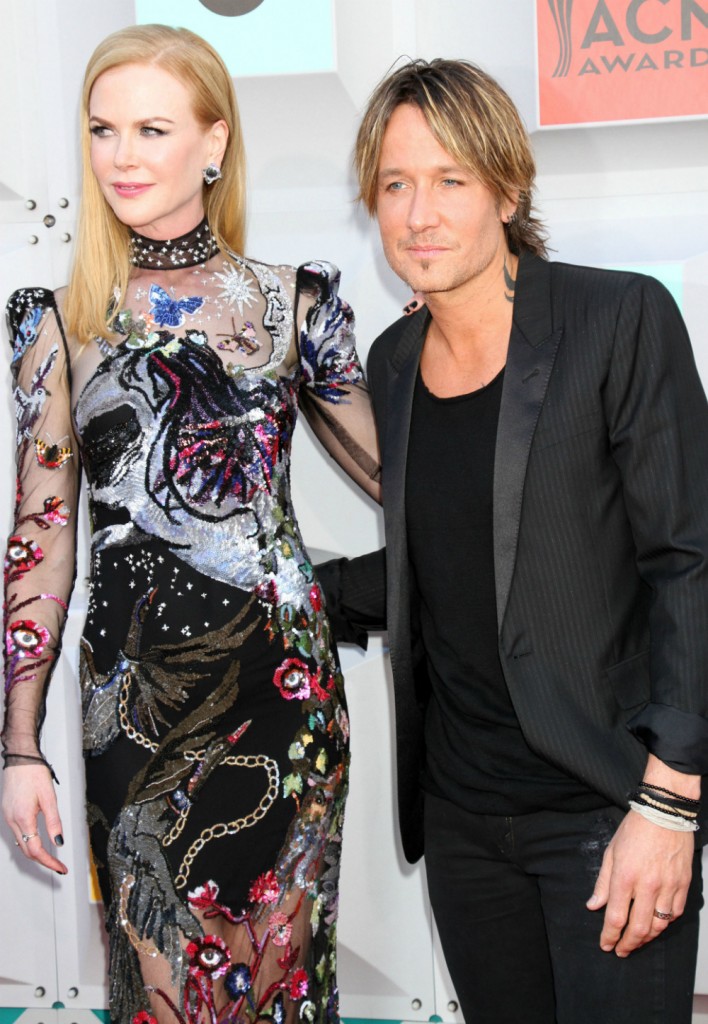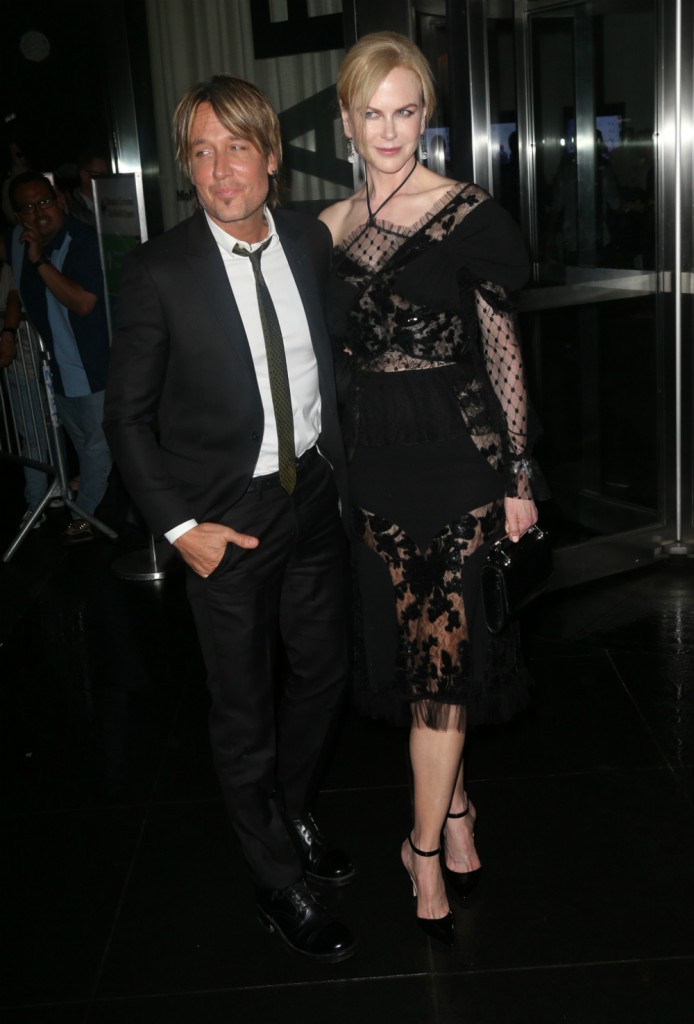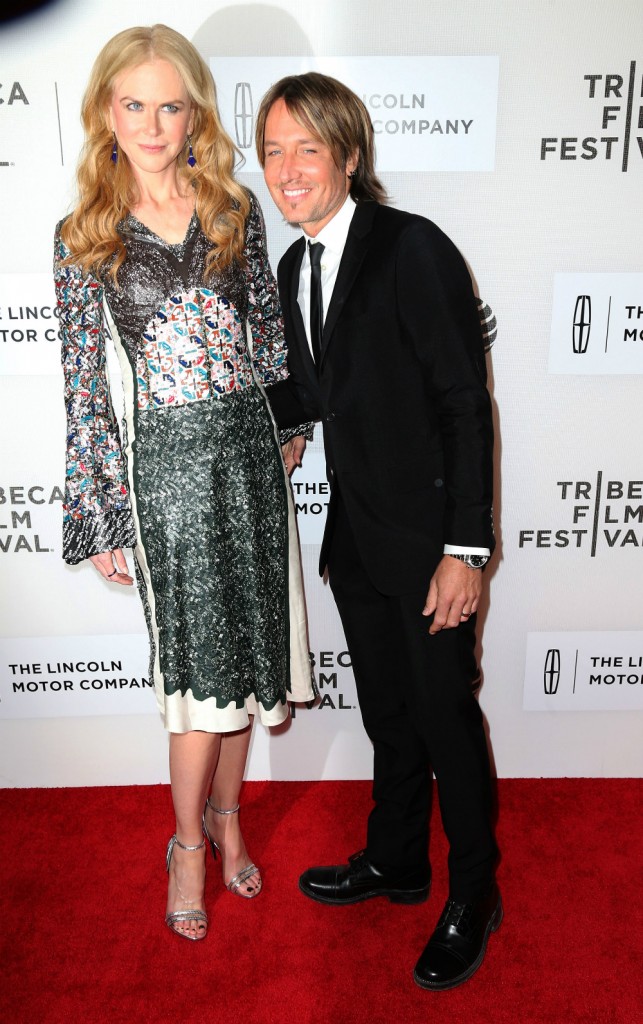 Photo credit: Fame/Flynet Photos