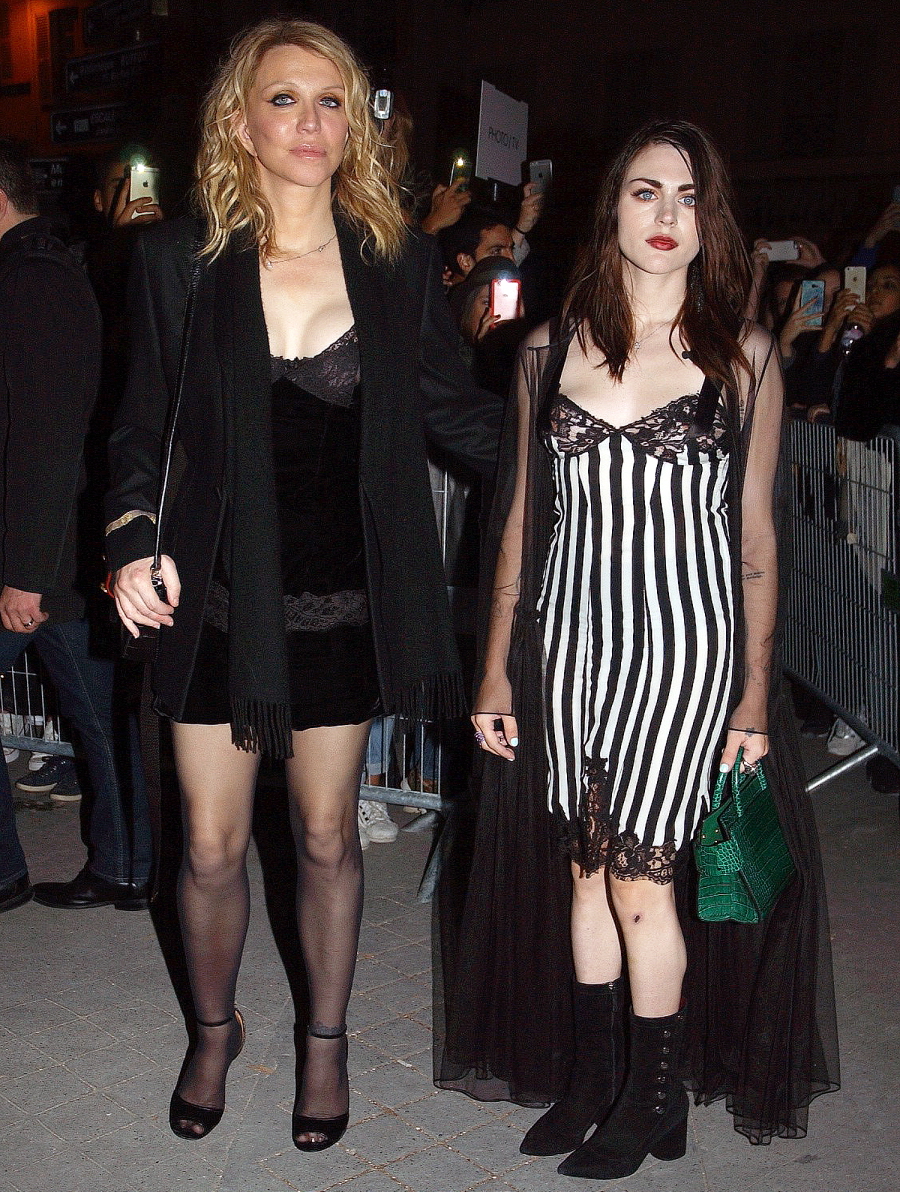 In 2014, Frances Bean Cobain got secretly married to Isaiah Silva, who was then her boyfriend of several years. Frances was only 21 years old at the time, and in the most un-shocking news ever, the marriage fell apart quickly and Frances filed for divorce earlier this year. The divorce is absolutely going to last longer than the marriage – there's already been significant back-and-forth between Silva and Cobain about money, her dad's guitar and more. But this might be the weirdest chapter of their divorce saga: Silva claims that Frances Bean is a hoarder.
Frances Bean Cobain's "online shopping habit and hoarding" has forced her estranged husband Isaiah Silva out of their house. While the couple is currently divorcing — and fighting over Kurt Cobain's valuable guitar Frances gave Silva as a gift at their June 2014 wedding — reports say he has now been forced out of their LA house by the court.

But we're told by a friend of Silva's, "The weird truth is that Frances Cobain's house is virtually unlivable because of Frances' hoarding. Frances spends her days doing lots and lots of online shopping. Virtually every room is filled with boxes of stuff Frances has ordered from online retailers and never even bothered to open — shoes, clothing, art supplies, music equipment, and even several large-screen TVs."

The insider said that Silva was already splitting his time between his ex-girlfriend's house and his parents' place.

As part of the interim agreement before a final settlement can be reached, Frances must pay Silva $12,000 a month in spousal support for four months.
Hoarding is a fascinating thing to me, and I'm sometimes surprised by who is actually a hoarder. Like, there's a fine line between being a hoarder and simply keeping impeccable archives, right? Is Beyonce a hoarder or does she just keep impeccable archives? Is Frances Bean a hoarder or does she just like to shop online? She's an heiress to a large fortune, and it doesn't sound like she's buying completely crazy-expensive stuff. Like, she's not hoarding Warhol paintings or whatever. She's hoarding clothes, TVs, etc. I don't know. Maybe it's crap. But it's such a weird claim, right?
These are photos of Frances out with her mom (Courtney Love) over the weekend in Paris. They went to the Givenchy show and the Enfants Riches Deprimes show.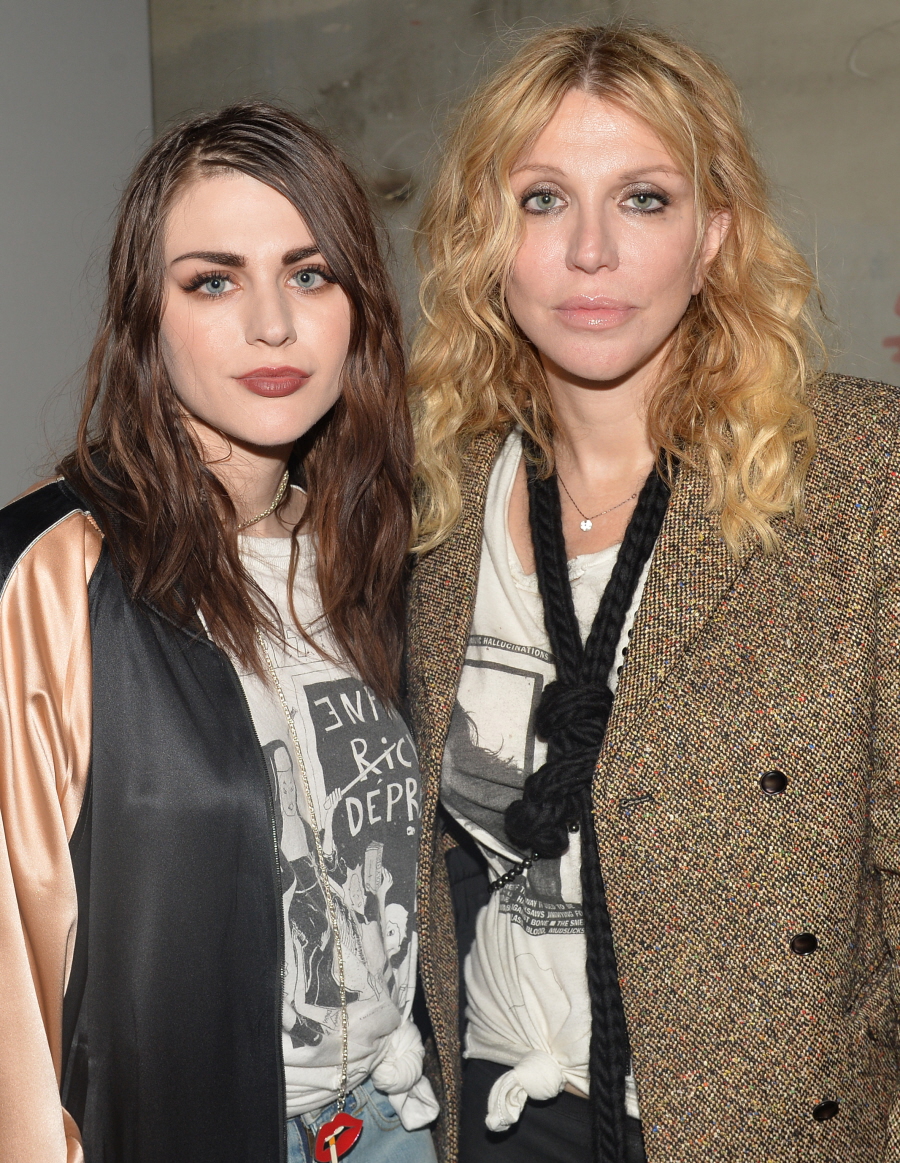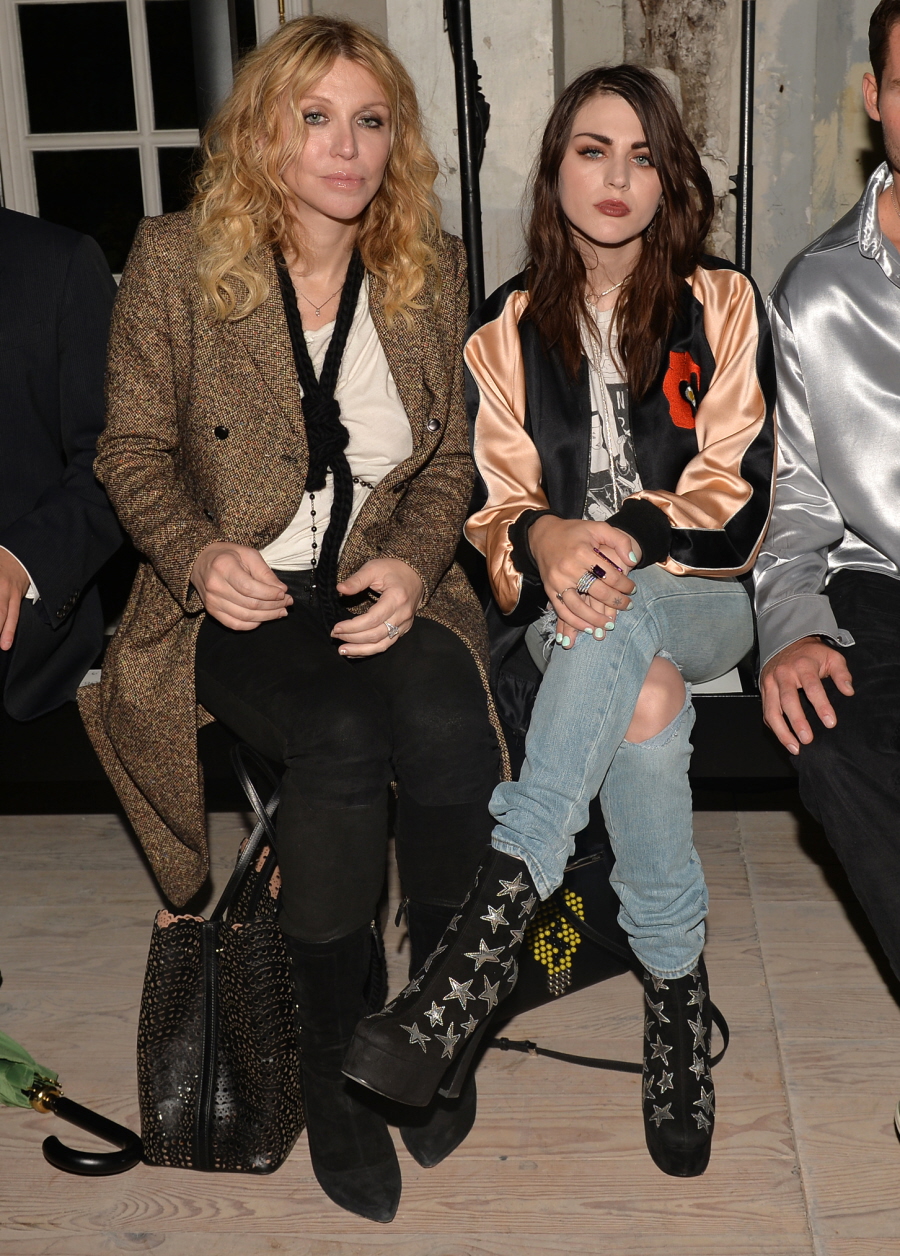 Photos courtesy of Fame/Flynet and WENN.