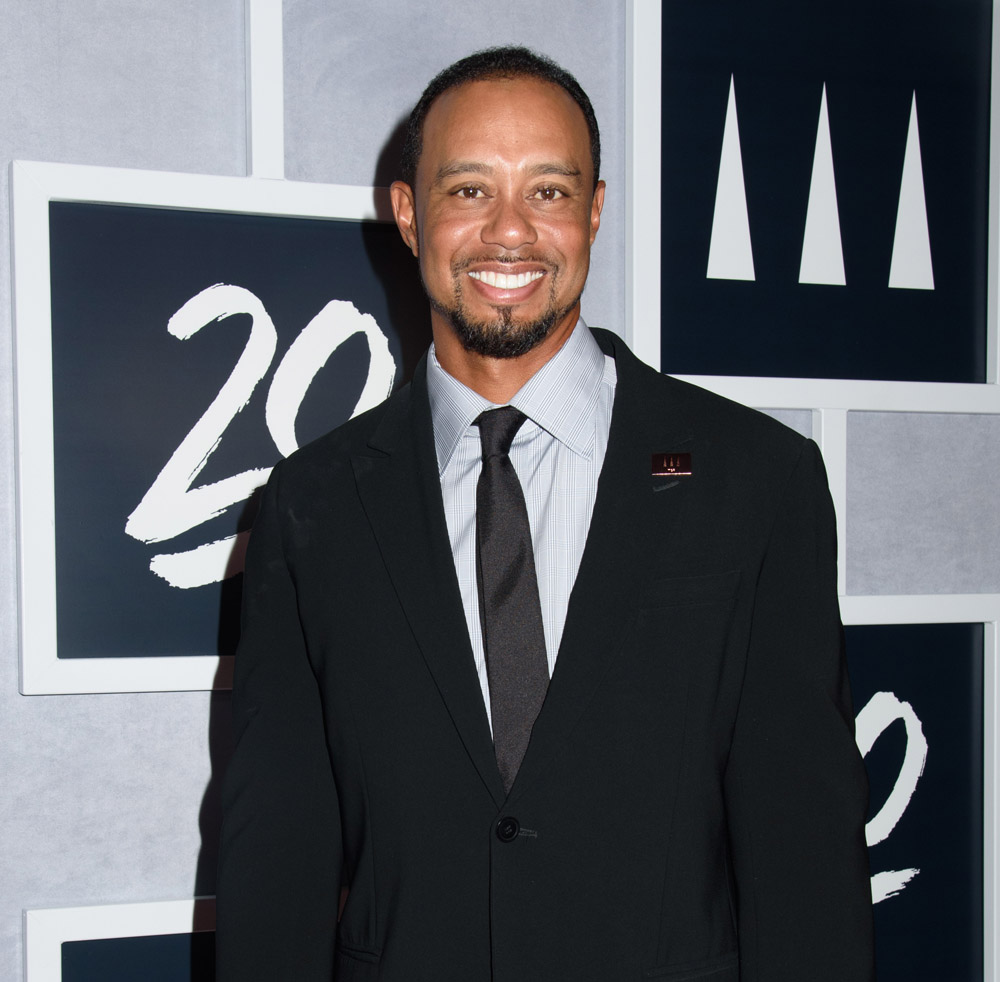 In early 2010, Tiger Woods gave a press conference acknowledging that he had multiple affairs, that he had let down his wife and business partners and generally taking responsibility for his actions. It was a rare mea culpa from a celebrity, and he promised that he would get treatment and therapy. Tiger seemed genuinely contrite to me in follow up interviews around that time, and in more recent interviews he's acknowledged that his ex wife Elin has been a great support to him. So that's why you might assume that he realizes that he messed up majorly, if only for how thoroughly his life and golf career imploded, but that's just not the case. In a new interview on CBS This Morning with Charlie Rose, Woods was discussing his career and plans for the next phase of his life when he rattled off that "the only regret I have is not spending another year at Stanford." Rose gave him a couple of chances to correct himself, as if he was very obviously prompting him to acknowledge his cheating scandal. Then Woods repeated that he regretted not spending an extra year at Stanford and that was his only regret.
Some have said to be Tiger Woods is both a gift and a burden. How is it a burden?
It's a burden in a sense that the amount of obligations that I have. The tournament[s]. the anonymity that I have lost. The only regret I have is not spending another year at Stanford. I wish I would have had another year.

That's the only regret?
That's the only regret I wish I had.

Of all the things? Everything?
All the things. All the things I've learned, all the things I've been through are tough, but they've been great for me. I wish I would have gone one more year at Stanford.

[Your mother] was also supportive in 2009
Yeah I made a bunch of mistakes. In the end, Elin is my ex wife, she's one of my best friends. We've had two beautiful kids.

How do you tell your kids why mama and daddy are not together?
It's because daddy made some mistakes. I'd much rather they hear it from me. I've said 'Everybody makes mistakes and the reason why mommy is living in her house and daddy is living in his house is because daddy made mistakes and it's ok.'
[From CBS This Morning via US Magazine]
So did Woods have a brain fart and/or is he really that oblivious to the pain and problems he caused his ex wife, his family and everyone who worked with him? How self centered must he be to completely forget about that and to not even acknowledge it after he was prompted? It's like Rose was nudging him to give the right answer and he didn't get the hint at all. Then later he characterized it as a mistake and like something everyone does. No, all men don't cheat with dozens of women. All credit to Elin for handling her divorce and custody issues with such class and for keeping the lines of communication open. It must not be easy to deal with a narcissist and she's done it like a boss.
Here's Woods's interview, his comments about his biggest regret are at 2:40 into the video.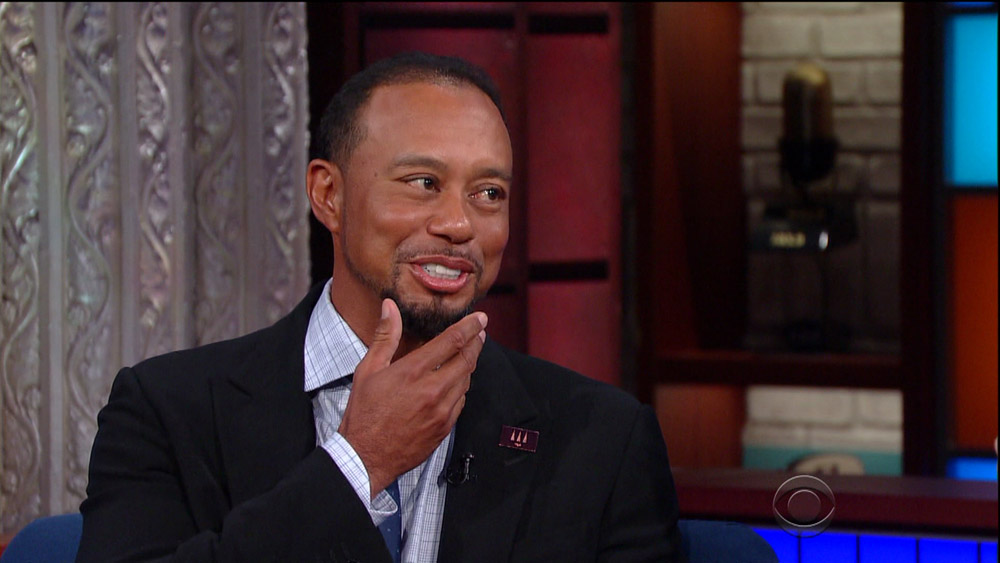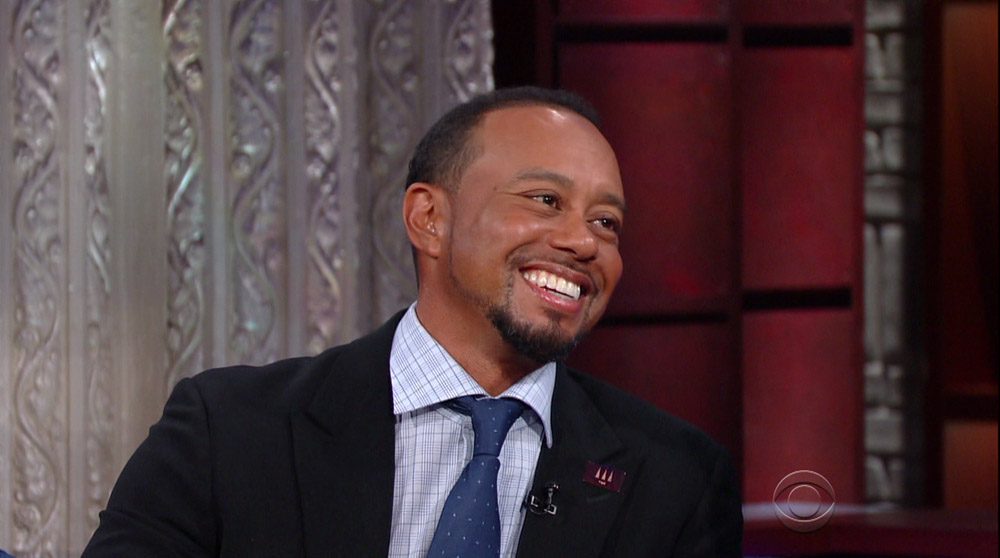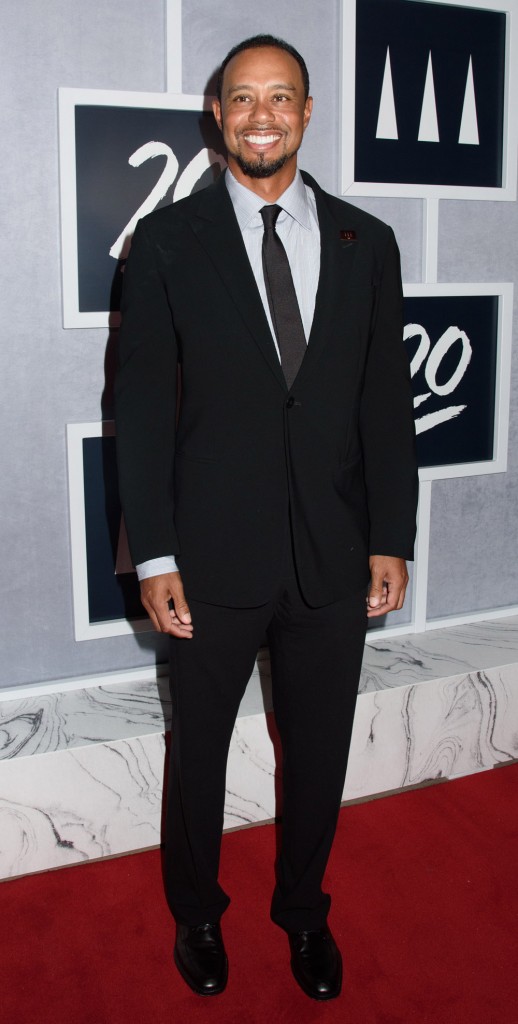 Tiger is shown at the 20th anniversary of the Tiger Woods Foundation and on The Late Show on 10-21-16. Credit: WENN.com