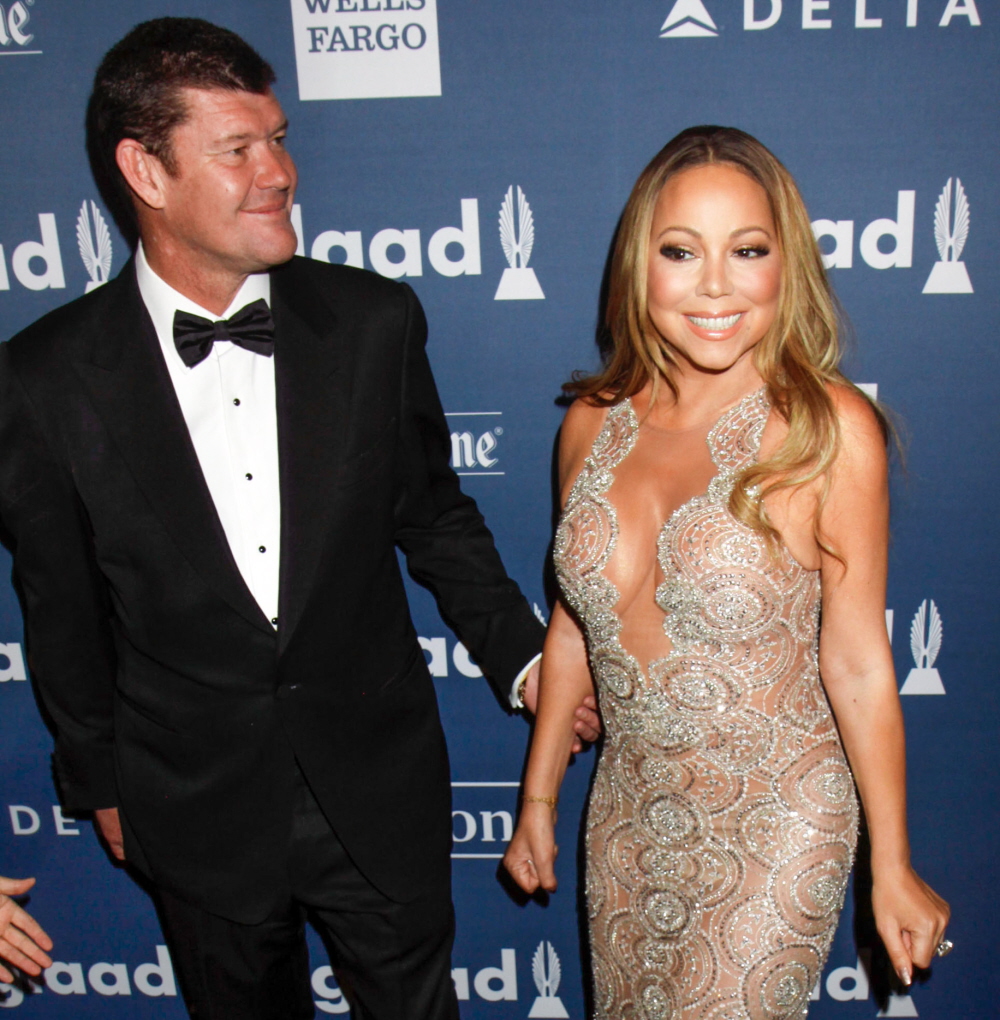 Mariah Carey won't go gently into that good night. Did you expect her breakup with billionaire James Packer to be a quiet, dignified affair? Of course not. Why would she merely cast him aside like a gently worn catsuit? Why wouldn't she make a five-act melodrama out of it? As we learned last week, Mariah and James broke up. His side says it's because she's a crazy diva who spends too much money. Her side says he's violent, crazy and he should be honored that Mariah allows him to spend money on her.
The money issue is probably going to be a bigger fight – reportedly, Packer was already fine with letting Mariah keep the $10 million diamond ring as a sort of sayonara-gift. But that's not enough for Mariah, allegedly. TMZ reports that Mariah wants Packer to pay her $50 million because "Mariah believes James has cost her tens of millions of dollars" because he got her to move to LA (from NYC), she's traumatized by what he did to her assistant, and because of that trauma, she had to cancel the South American leg of her tour. Good luck with that, Mimi.
Meanwhile, you know Mariah doesn't put out until she's married, right? It's true – Nick Cannon has admitted that they didn't have sex until they were married, and I think she "saved herself" for Tommy Mottola too. I thought/hoped that Mariah was no longer playing that game, or she had at least revised the game so that she could put out when Packer gave her the $10 million diamond. But no. TMZ says… Mariah and James Packer never had sex.
Mariah Carey has the ultimate defense against claims she was banging her choreographer — namely, she doesn't bang before marriage, and yeah … that includes James Packer. Sources close to Mariah tell us rumors about her relationship with Bryan Tanaka are completely false. We're told Mimi has a long-standing rep as a "traditional girl," and wouldn't blow that for anyone. That stance extended to her now ex-fiance. We're told even though they lived together and spent weeks at a time on his yacht, they never got sexual. They always had separate rooms in their homes and on their boats.

Mariah's ex, Nick Cannon, can testify to her puritanical values. He's admitted in interviews he had to wait 'til they got hitched to round the bases. Our Mariah sources say she and James were more like lovesick 12-year-olds — they made out plenty, but never sealed the deal — and that's one reason he was pushing hard to get married ASAP. Ahh … best laid plans.
I've often wondered if Mariah even really cares about sex. She wants to be seen as sexy, of course, but is she actually interested in having sex? If she never gave up the cookies to Packer and he was still willing to hang around for a more than a year… well, I kind of think he got played. And I wonder if it was worth it?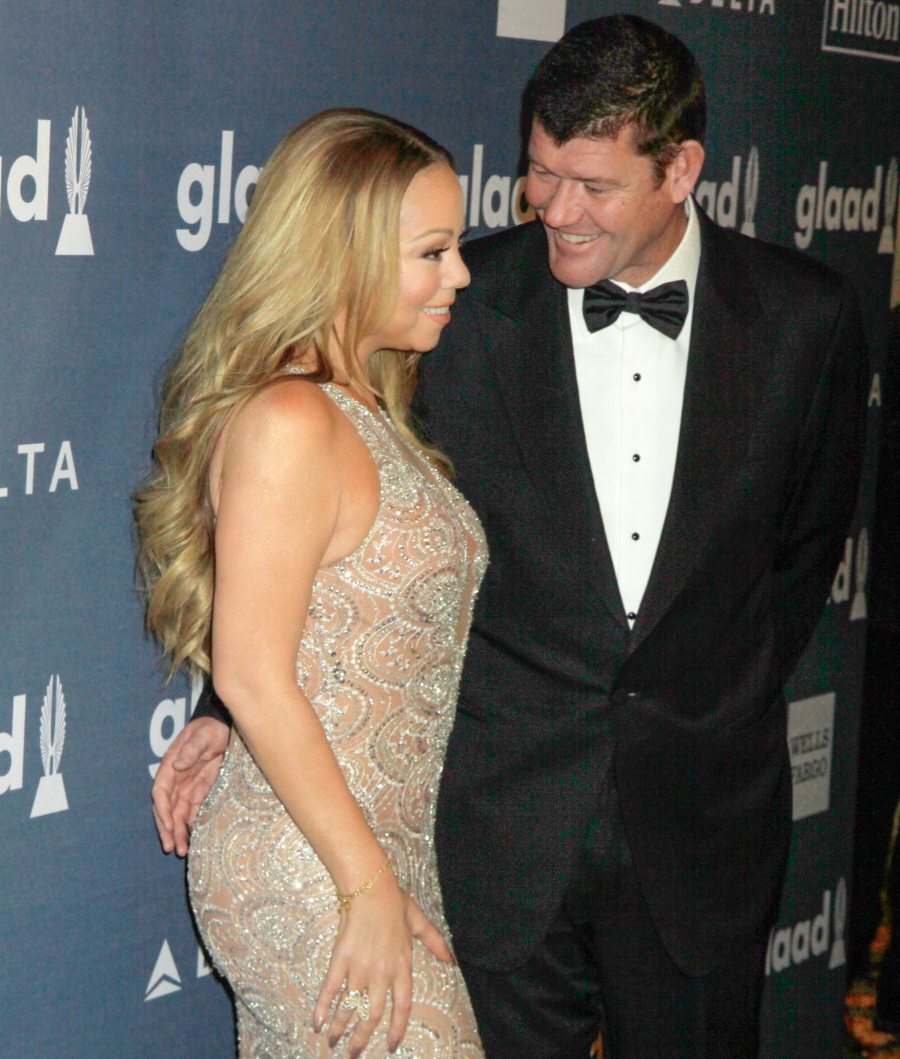 Photos courtesy of Fame/Flynet.