On Election Day, Taylor Swift finally made a lukewarm political statement after months of complete silence on anything politics-oriented. Her statement was an Instagram encouraging people to vote. Sure. Taylor never did endorse any political candidate explicitly or implicitly, which led to some speculation that she might be a closeted Baby Fists supporter. I personally think it had more to do with Katy Perry's involvement in Hillary Clinton's campaign – Katy and Swifty are ancient enemies, and Taylor wanted to avoid aligning herself in any way publicly with something or someone Katy liked. So yes, I suspected Taylor's political leanings were based on interpersonal pettiness more than anything else, like feminism, the fate of the free world, environmentalism, financial self-interest or intersectionality.
The problem then and the problem now is that Taylor's self-declared feminism and girl-centric squad goals (or whatever) always seemed deep as a puddle. The squad was a clique, and it was a marketing tool to help Taylor develop a new image for herself after too many years of being called out for being a boy-crazy stalker writing blind-item songs about guys she only dated for a few days. Taylor Swift has never been about feminism. Which is why all hell broke loose when she tweeted this on Saturday:
So much love, pride, and respect for those who marched. I'm proud to be a woman today, and every day. #WomensMarch

— Taylor Swift (@taylorswift13) January 21, 2017
I guess the criticism is that Taylor – in her unique position – could have and should have done more than send out one tweet after most of the marches were already winding down. She could have sent tweets ahead of time. She could have actually attended one of the marches, like the one in LA or New York or Nashville or even DC (which is where Katy Perry attended). But here's what I want to know: why did people expect Taylor to speak out in any way? She was utterly silent when Emperor P-ssygrabber assumed control. In any case, The Daily Beast wrote an absolutely scathing piece called "Taylor Swift's Spineless Feminism." And of course Twitter went HAM on her. Because of course!
"I can't believe this is all for me!" – Taylor Swift staring down at the Women's March from her penthouse.

— Peter Taggart (@petertaggart) January 22, 2017
@taylorswift13 but where were you during the entire election?

— Jordan Ross (@jordanrosstv) January 22, 2017
taylor swift only cares about money, she knows that a great part of her sales come from that racist white people who voted for trump

— malek (@viewsfromalek) January 21, 2017
Funny how no one from "Taylor Swift's feminist squad" isn't at women's march to support women

— Noya (@noyavic) January 21, 2017
@taylorswift13 if you don't go to the women's march or post anything about it you would best not use feminism to support yourself ever again

— alyssa (@gyIIenswifts) January 21, 2017
Katy perry, Ariana grande, Taylor swift & miley Cyrus practicing what they preach at the #WomensMarch pic.twitter.com/qtj1IQC4Ha

— amber (@JustinOutsold) January 21, 2017
@taylorswift13 pic.twitter.com/cMc554nm9M

— jeremy cabo 💚 (@jeremycabo) January 21, 2017
Taylor Swift's Spineless Feminism – The Daily Beast https://t.co/yszuvg5mZw pic.twitter.com/FhXiDRv3UV

— Bob ن (@BobHicks_) January 23, 2017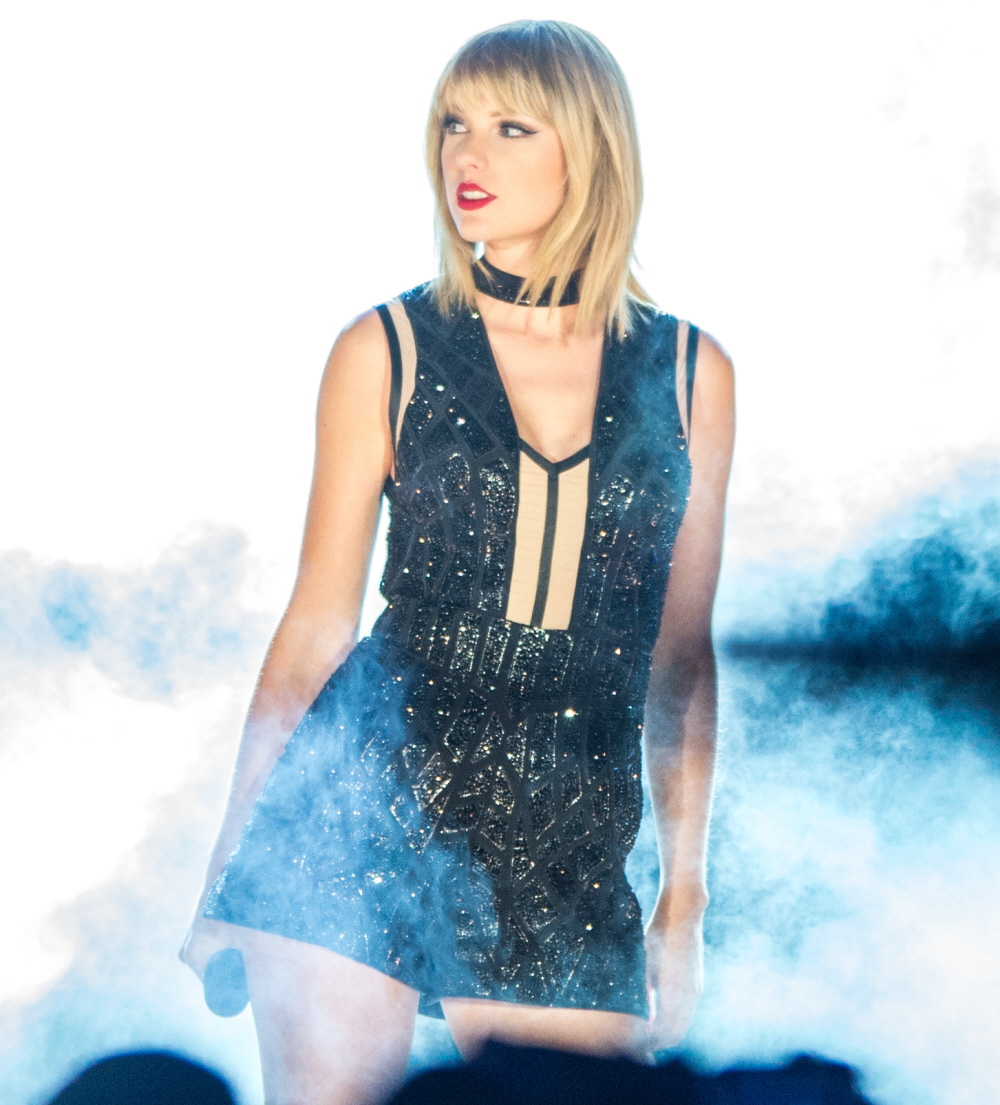 Photos courtesy of WENN, Instagram.