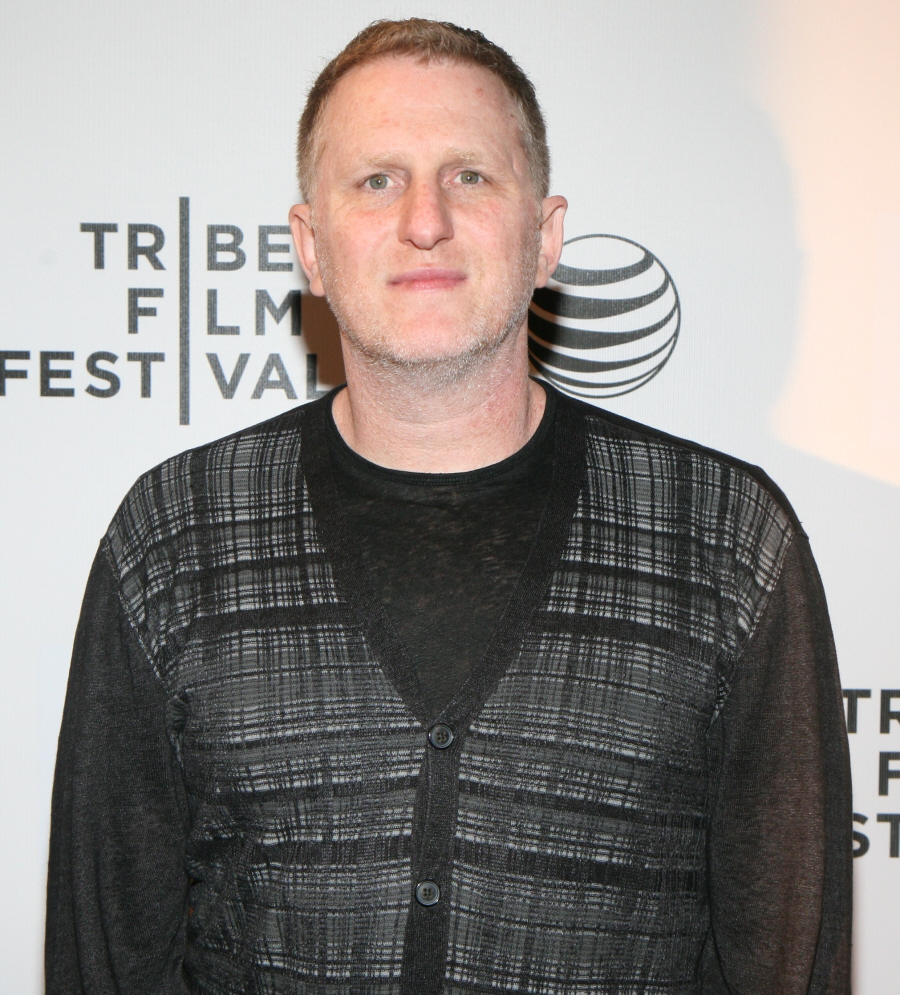 The only time I've covered Michael Rapaport ever was when I talked a bit about his ongoing beef with Spike Lee. I seem to remember that they've gotten into it a few times over the years, but the only time I talked about it was when they were beefing about gentrification in Brooklyn, where they both grew up. Rapaport isn't some privileged white dude sitting in a castle either – he grew up working class and while he's a consistently working actor/director/producer, I doubt he's rolling in money. Anyway, Rapaport was being interviewed on a podcast and he went off like crazy on Aziz Ansari's SNL monologue. The same monologue that I said was a bit too weak. The same monologue that inspired Chris Brown to call Aziz "Aladdin." Rapaport didn't like it because Aziz was mean to Chris Brown. And then something about white girls?
Actor, director and podcaster Michael Rapaport blasted comedian Aziz Ansari as a "little politically correct f—" for comparing pop star Chris Brown to Donald Trump while hosting last week's edition of "Saturday Night Live."

"Aziz Ansari, who the f— do you think you are? Why are you dragging him [Chris Brown] through the mud? Who are you to talk about him?'" Rapaport said on Wednesday's edition of the "I am Rapaport Stereo Podcast."

"I'm sure there's a lot of people voted for Trump the same way a lot of people listen to the music of Chris Brown, where it's like, 'Hey, man! I'm just here for the tunes. I'm just here for the tunes!'" Ansari said in his opening monologue. "'I don't know about that other stuff. I just like the dancing and the music. I don't condone the extracurriculars.'"

Rapaport responded: "Obviously, nobody supports beating women. OK. This guy has obviously suffered, you see all the trouble he has and all the trouble that surrounds him. He's definitely dealing with some s–t and dealing with his own personal demons. But Aziz Ansari, you are one of these holier-than-thou political correct police. This little f—. Mr racial, he's like Mr. provocative… he's like, 'Oh, the brown people this.' He's always talking about the brown people and I get that he tries to be racially provocative. He is racially provocative… I said this once and I'll say it again. If you watch his show 'Masters of None,'… Aziz Ansari, Mr. f—ing racially provocative, Mr. f—ing button pusher, politically correct judger, has never seen a white girl he hasn't liked. This guy, every single girl on his show that he's with, white girls."

"You ain't never saw a white girl you didn't like, did you Mr. brown guy?" Rapaport asked before co-host Gerald Moody chimed in with "where the Indians at?"

"F–k you, you little politically correct f–k, you," Rapaport said. "I'm not saying he's not funny. I'm not saying he's not talented. And I'm not saying his voice isn't warranted, but you are not holier than thou."
Wow. That's a lot to unpack. Let's start with the Chris Brown stuff. No, Michael, I'll never feel sorry for Chris Brown. Breezy might have some mental health issues, but his biggest issue is that he's an abusive a—hole. And if you make the statement "Obviously, nobody supports beating women" and follow it up with "This guy has obviously suffered," you deserve to be canceled. Do not talk to me about the suffering of Chris Brown when we have documented evidence of how he's made his girlfriends suffer.
As for his criticism of Aziz… this conversation reminds me a lot of the sh-t Mindy Kaling has gone through for having white love interests on her show (and in real life). While there are conversations to be had about diverse casting choices, my general thought always comes back to: why are so many people so f—king offended when Indian people date white people? Why is it a thing that's used to "bash" Mindy and Aziz? And personally, I don't find Aziz racially provocative at all and I don't think he's trying to be. I think he's an Indian-American comedian whose comedy is mainly about making conversations about race more palatable to mainstream audiences.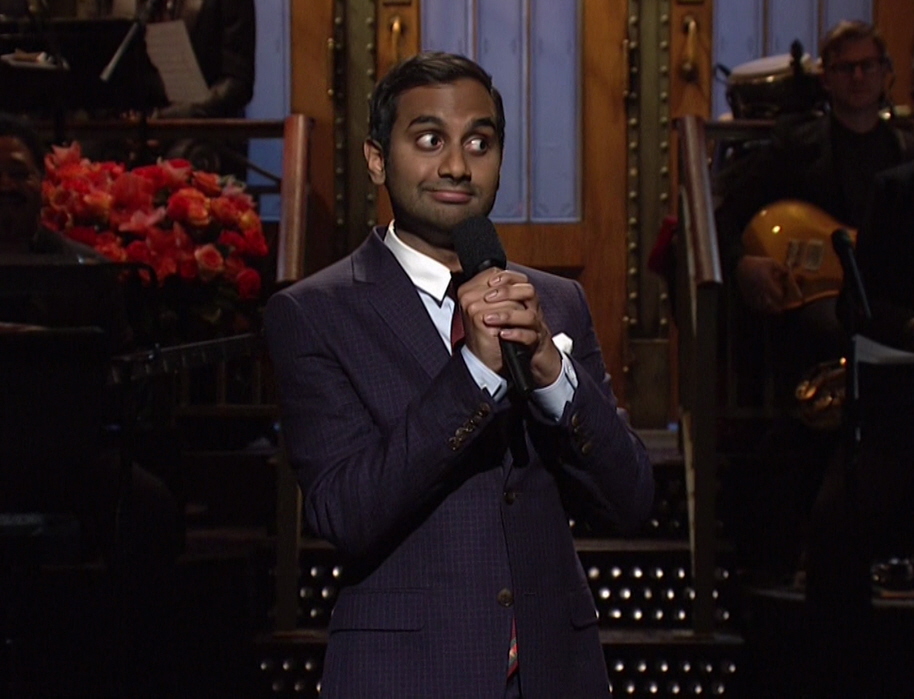 Photos courtesy of WENN.