Eva Amurri Martino is an actress but really found her niche in the Mommy Market, chronicling her motherhood journey on her blog, HappilyEvaAfter.com. She's discussed subjects ranging from her miscarriage, her son's frightening injury and nannies behaving badly. In her latest blog post, she brought up the topic of breastfeeding, which is deeply personal for every mother and everyone has an opinion on (sometimes a rather loud and emphatic opinion). So, in that way, it's brave for Eva to post her decision to stop breastfeeding her son, Major, when he was three months old. Because, honestly, you can really open yourself up for attack on this subject.
Eva Amurri Martino is opening up about an extremely personal experience. 

"My breastfeeding journey got totally thrown off," Amurri Martino writes. "While we were in the hospital with him, and in the next couple of weeks, my milk supply dipped big time. The stress was just too much for my body, and I had to start pumping to up my supply, as well as use lactation tea to increase it. … But then, my post-partum anxiety began, and my milk supply has been so troubled ever since."

Amurri Martino says her sense of guilt only exasperated the situation. 

"What made this even worse is how much I would blame myself for it all," she says. "I would put so much pressure on myself to battle the anxiety so that my son's food source wouldn't suffer. When I would fall short (which you always do when you try to strong-arm anxiety!), I would feel even worse for 'failing' my son." 

Eventually, Amurri Martino's husband, Kyle Martino, intervened. 

"Kyle finally stepped in and asked me to stop torturing myself," she recalls. "At this point, Major was 11 weeks old and my morale was in the toilet. Between my pumping and feeding schedule, and my hyper-vigilance surrounding Major and his safety, I was barely leaving the house." 

"Even though it made me emotional, I had to agree," she says of her husband's suggestion to start giving Major formula. "Freeing up my time would allow me to seek therapy and get more fresh air, as well as start to implement a little more self-care — all things I needed if I was going to begin to get myself back on track mentally." 

Of course, the experience wasn't easy.
 
"When I gave him the first bottle of formula, I was fighting back tears," she shares. "I felt like a failure and was worried that he wouldn't accept the change. But Major took a few gulps, and then he pulled away from the bottle, and looked up at me. He cooed a bit and then gave me the biggest smile. My heart just burst with gratitude. I felt in that moment like he was telling me it was OK — not to worry, and that he knew how much I love him."
I have a couple of friends who had traumatic breastfeeding experiences in that they were never able to nurse one or more of their children. They echoed the 'failure' sentiment that Eva mentions. I didn't have a problem breastfeeding but I did not enjoy it in the slightest. I was so thrilled when my children graciously cut teeth very early and gave me an excuse to stop. The biting-deterrent tips the books recommended just didn't work with them. They simply clamped down harder so I couldn't yank my nipple from them. As a result, they only got about a month after their teeth came in.
As for Eva, I can't quite put my finger on the issue I have with her. She brings up things that new moms need to hear and talk about. Lord knows I appreciated celebrities who admitted that motherhood wasn't all butterflies and unicorns. But Eva seems so self-serving in her efforts. Somehow she manages to remove the reader from any part of the discussion and make a common issue solely about her. Ultimately, it's good that she brings up the underbelly of motherhood because at least it leads to discourse and shared stories. But I find it funny that I can have had almost an identical experience to Eva on something and not be able to relate to what she's saying at all.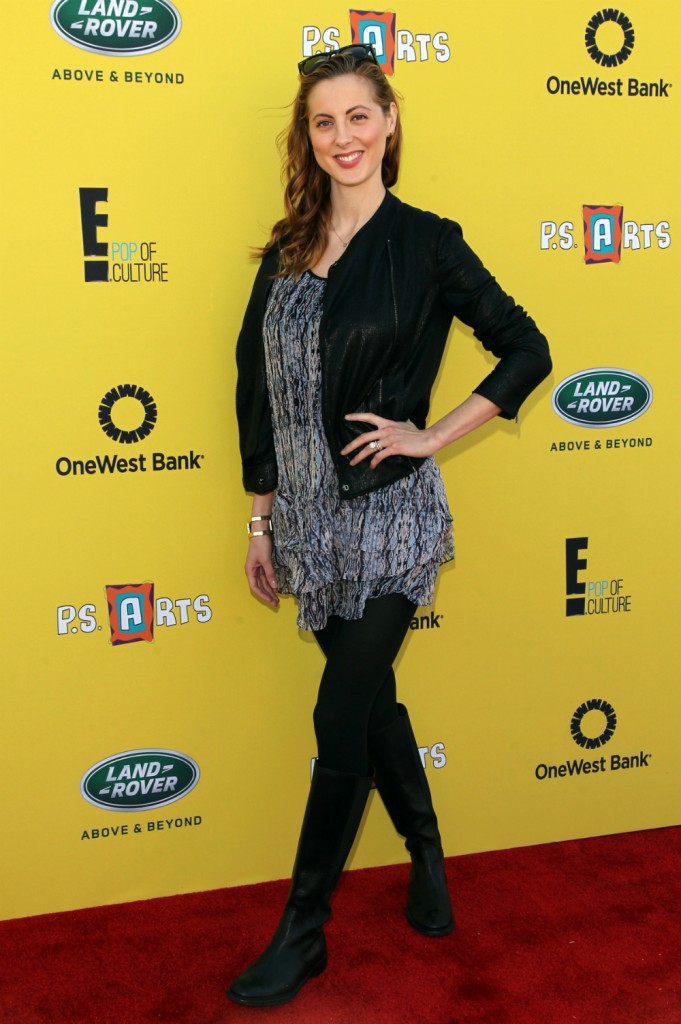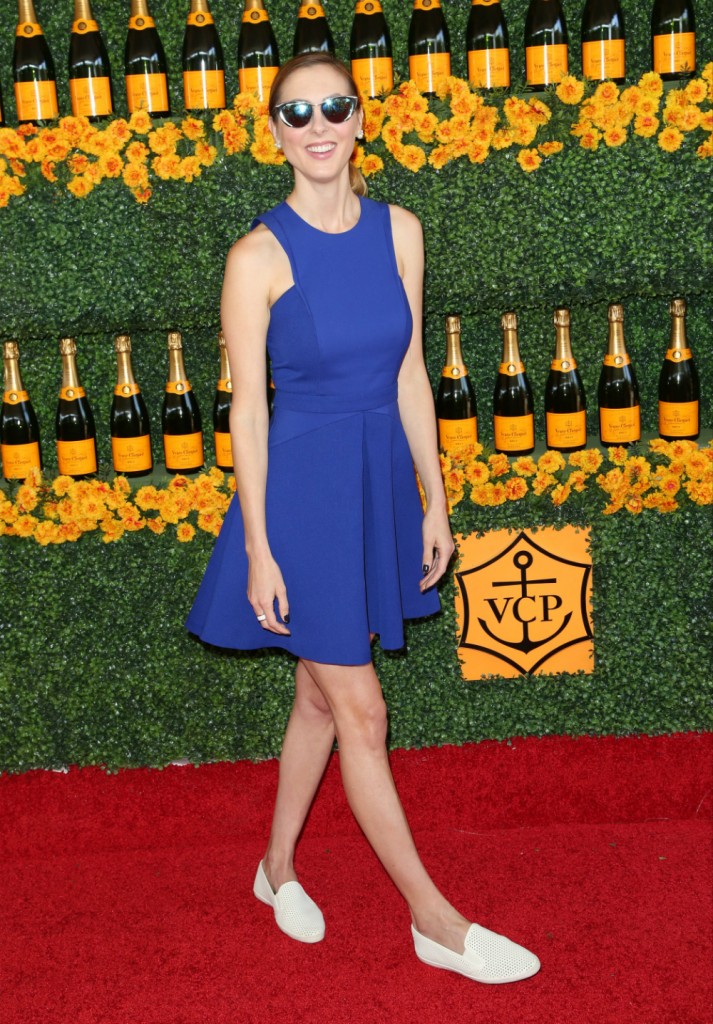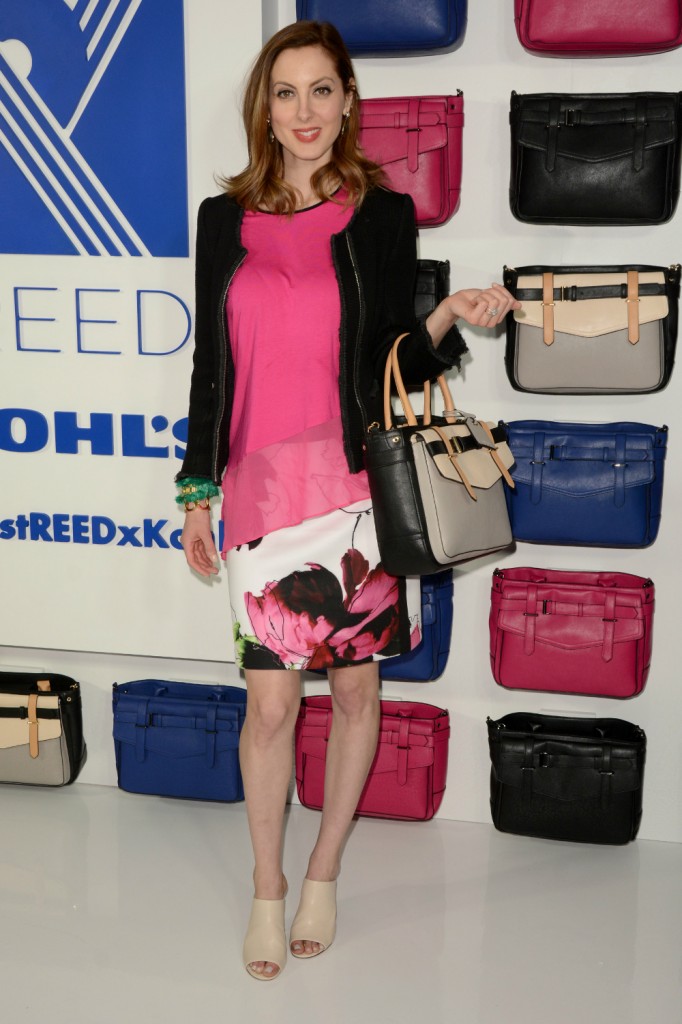 Photo credit: Instagram, WENN and Fame/Flynet Photos