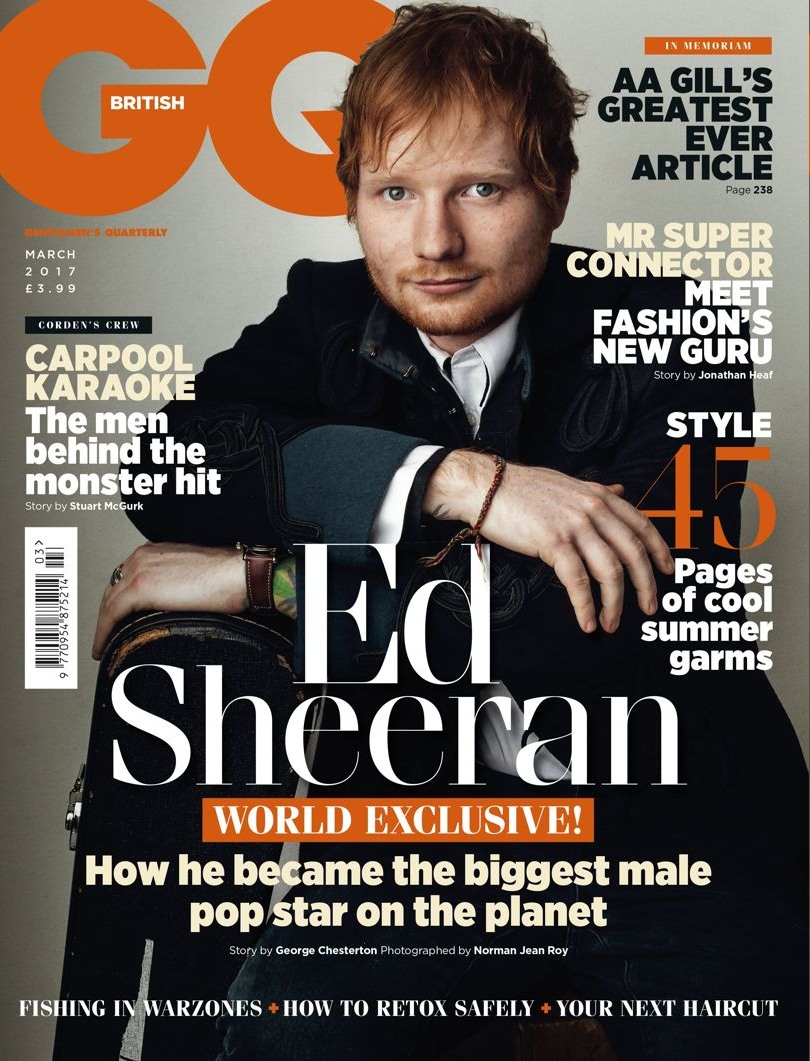 Ed Sheeran covers the new issue (the March issue) of British GQ to promote his new album, Divide (which is actually the old-school division symbol, not the actual word "divide"). Ed isn't my particular cup of ginger tea, although I did hear "Shape of You" on the radio over the weekend and I thought, "this is actually a pretty good mid-range pop song." But most people, I would argue, think very highly of Sheeran. Most people love his music, and thousands of people line up for his concerts and millions of people buy his albums. Which is probably why he comes across as slightly arrogant in this GQ interview? Like, I imagine that people who like him will say he's just really famous, etc. But I was sitting here like, "is this guy really on the same level as Adele?" Some highlights from British GQ.
On his similarity to Taylor Swift: "There's an underdog element to it. Taylor [Swift] was never the popular kid in school. I was never the popular kid in school. Then you get to the point when you become the most popular kid in school – and we both take it a bit too far. She wants to be the biggest female artist in the world and I want to be the biggest male artist in the world. It also comes from always being told that you can't do something and being like, 'F–k you. I can.'"

On having red hair: "There's always a stigma with ginger people, and I was definitely considered unattractive when I was younger, but now I'm on the f–king cover of GQ!"

On copycats: "There are a lot of singer-songwriters around now. I'm not the first but there are more than before. I'm very happy for everyone to be in the same race as me, even if they copy every single thing I've done. In a 100m sprint to get a No. 1 album I just know I'm going to win. I don't care who's doing what. I just know I'm going to win. I'm going to make sure I come first."

His biggest competitor is Adele: "Adele is the one person who's sold more records than me in the past ten years. She's the only person I need to sell more records than. That's a big f–king feat because her last album sold 20 million. But if I don't set her as the benchmark then I'm selling myself short. I'm not in competition [creatively] because we all sit in our own lanes, but once the creative product is out there is a race to the finish line."
Oh, the oppressed white guys, they are truly the underdogs in modern society, are they not? It's because they weren't popular in high school, because all these people think about is whether they were popular as teenagers. Ed Sheeran's underdog status as a white guy is second only to Taylor Swift's underdog status as a rich white woman from a wealthy family. Don't get me wrong – both Taylor and Ed have worked hard and I don't begrudge them their fame, wealth or ambition. But don't sell me a f–king underdog story because you weren't the jock or cheerleader in high school or whatever.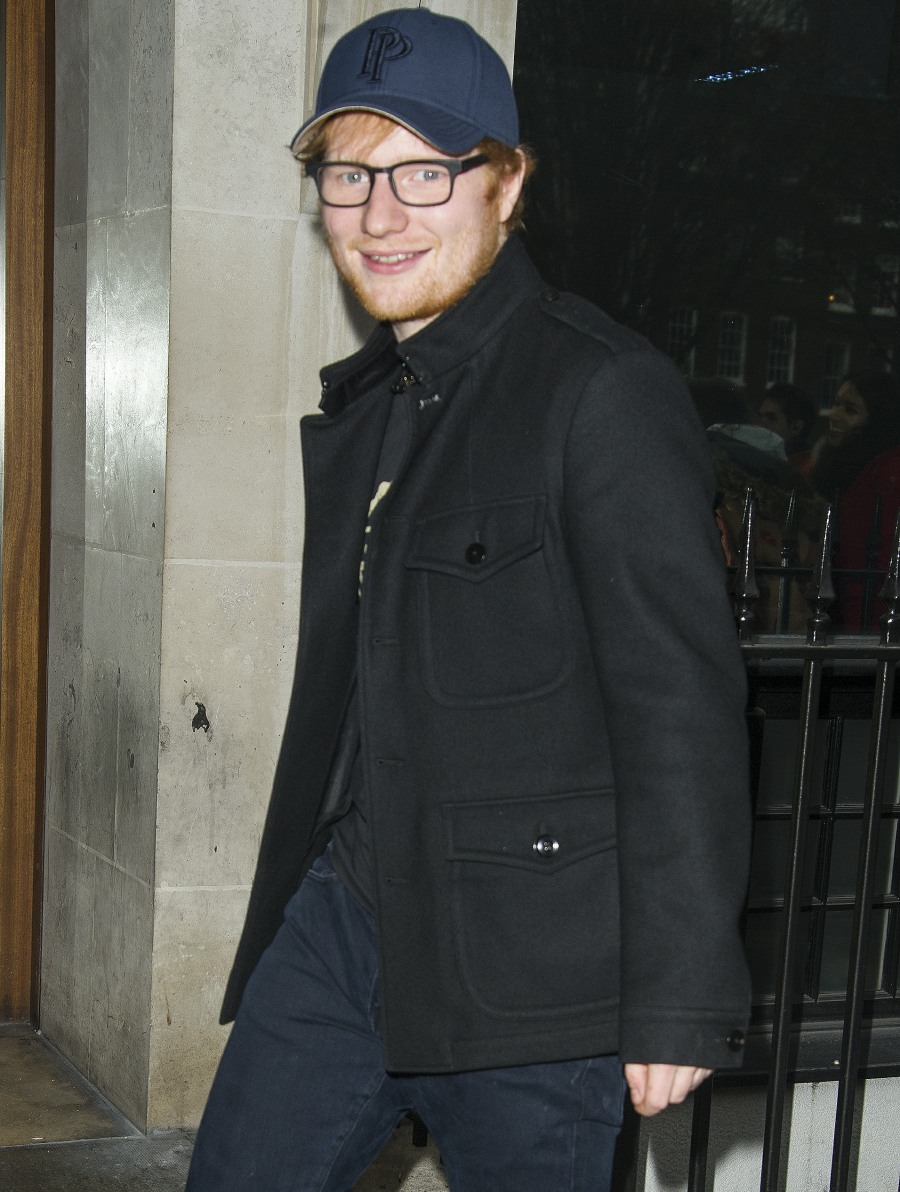 Cover courtesy of Norman Jean Roy/British GQ, additional photos by WENN.