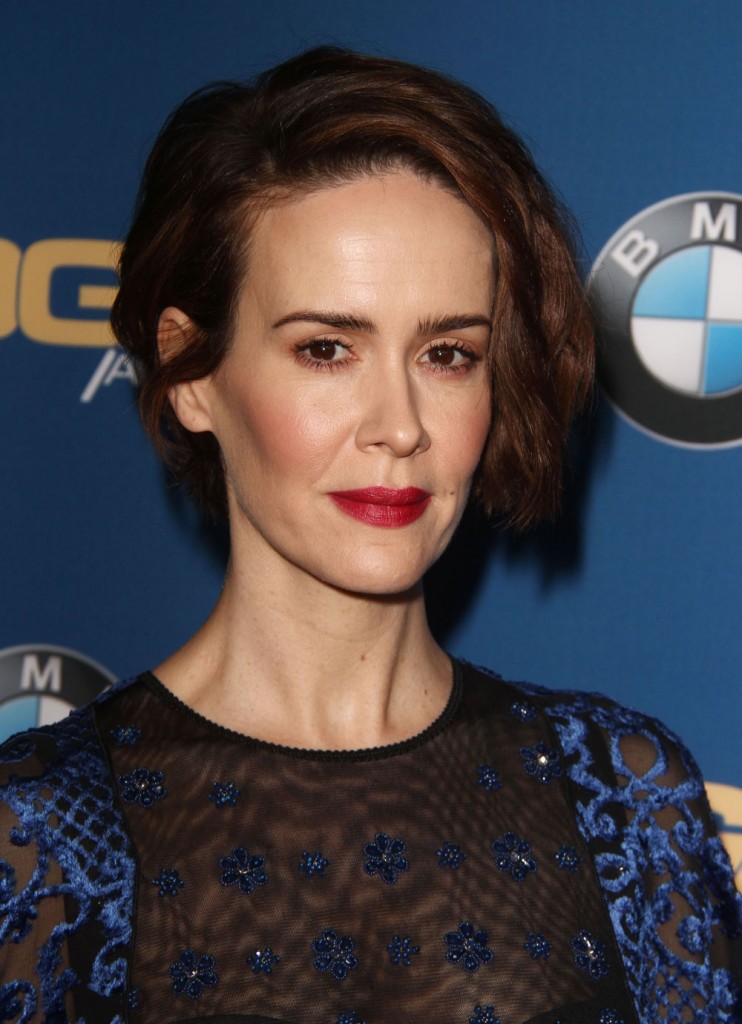 These are photos from the fashion at the Director's Guild Awards over the weekend. You can see the full list of nominees and winners here. Unfortunately La La Land took home best director, which is probably a harbinger for the Oscars. I'm starting with my girl Sarah Paulson because I love to see the choices she makes on the red carpet. She's very much a fashion darling and she is not afraid to take risks. In the thumbnails, I thought I would like this Andrew GN gown. It has a nice mix of lace and blue velvet from far away. Up close, it looks like an old timey tablecloth with the fussy design, netting and especially the fringe on the bell sleeves. This is a no from me but at least she wore it to the DGAs instead of another event. Her styling is killer though.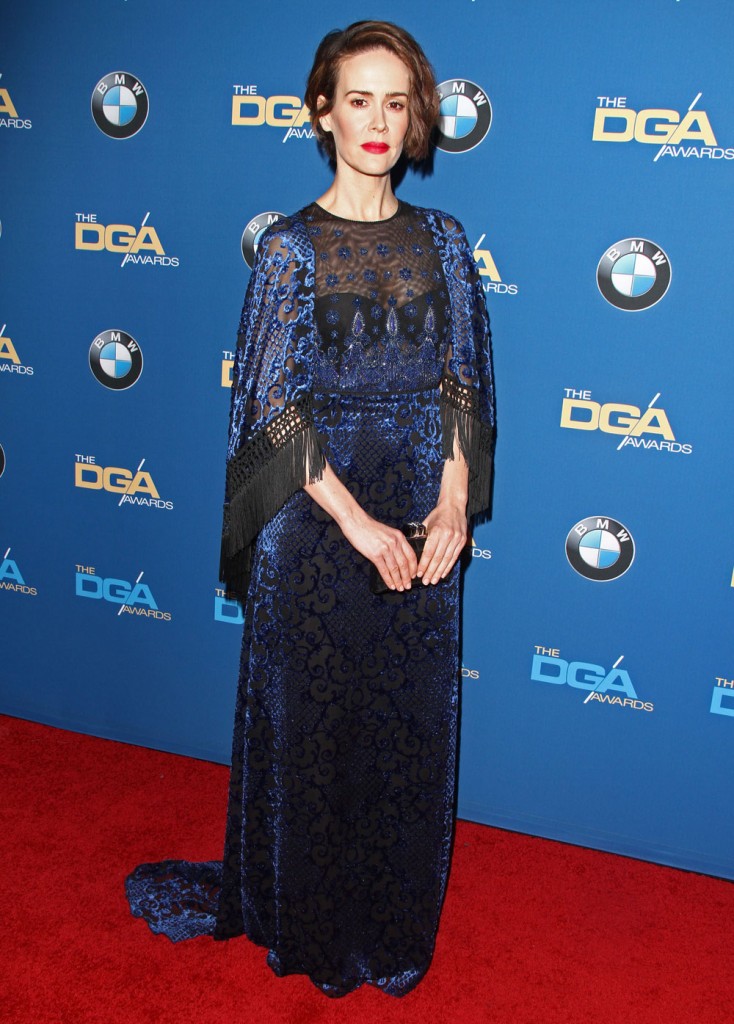 Here's Mandy Moore in a plain black low cut Ferragamo pansuit paired with sleek hair. I love it. The open top pantsuit is overdone, but she's rather modest in this and it works. It's tailored well, she has the perfect accessories and check out her shoes, the geometric pattern complements her earrings so well.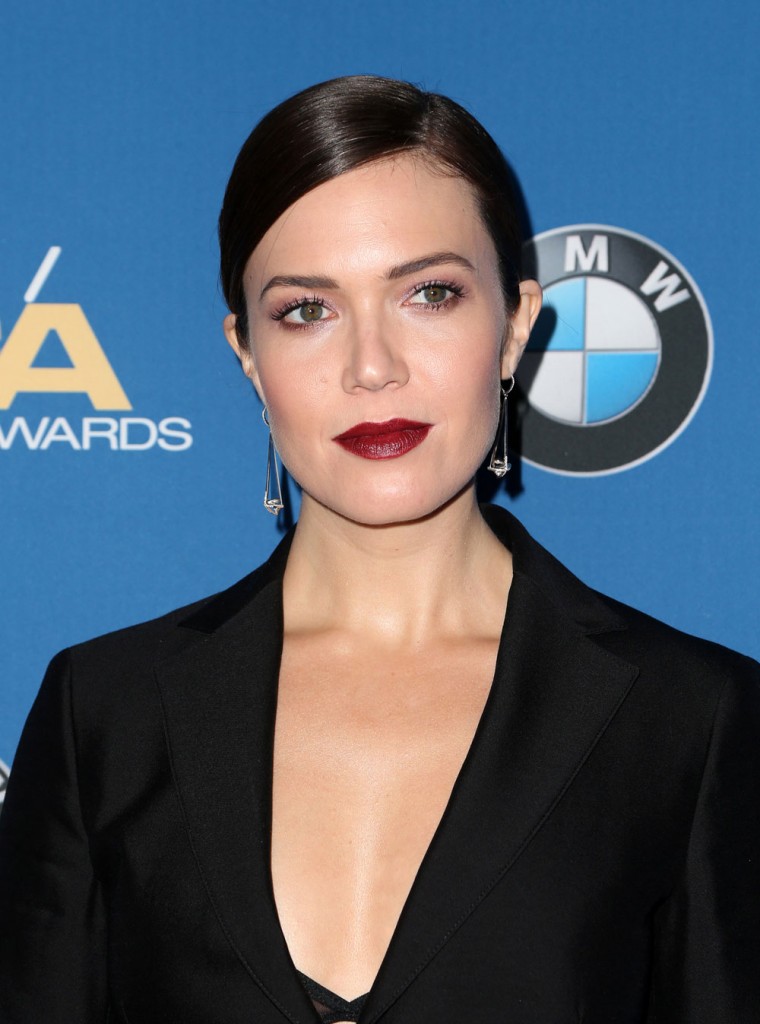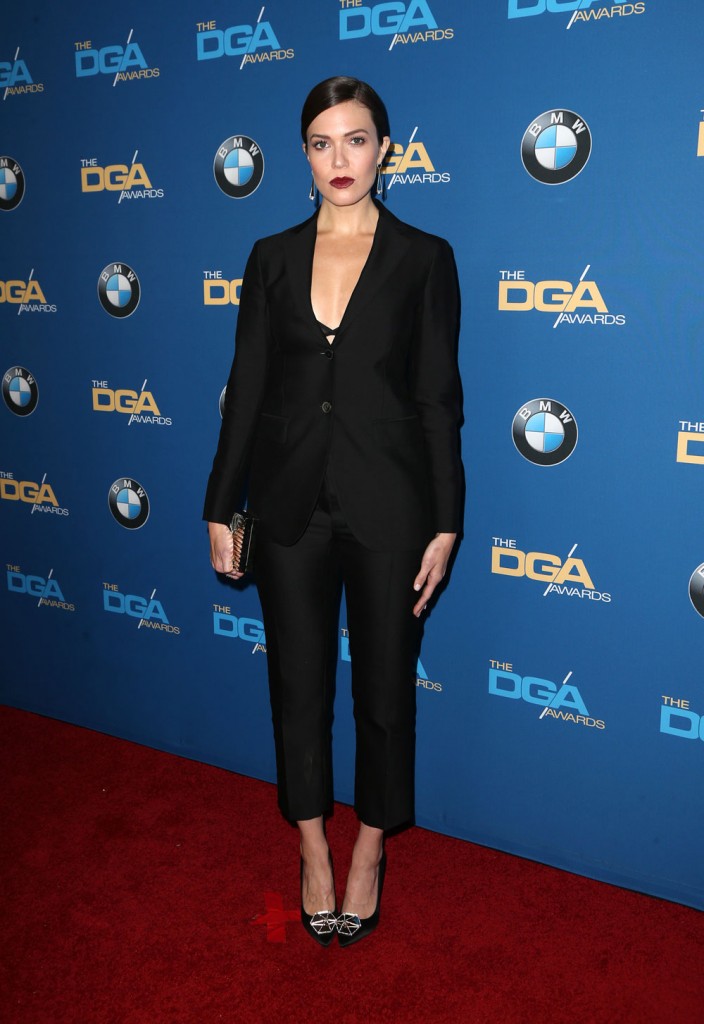 Isabelle Huppert also slayed in a black Saint Laurent pantsuit with a button-down shirt. Look at how she's owning that carpet. Her pose is so casual and confident. I haven't seen Elle yet but it's on my list.
Black was the color of the night and here's American Ferrera in a 80s dress with lace, mesh, puff sleeves and collar. She can do so much better.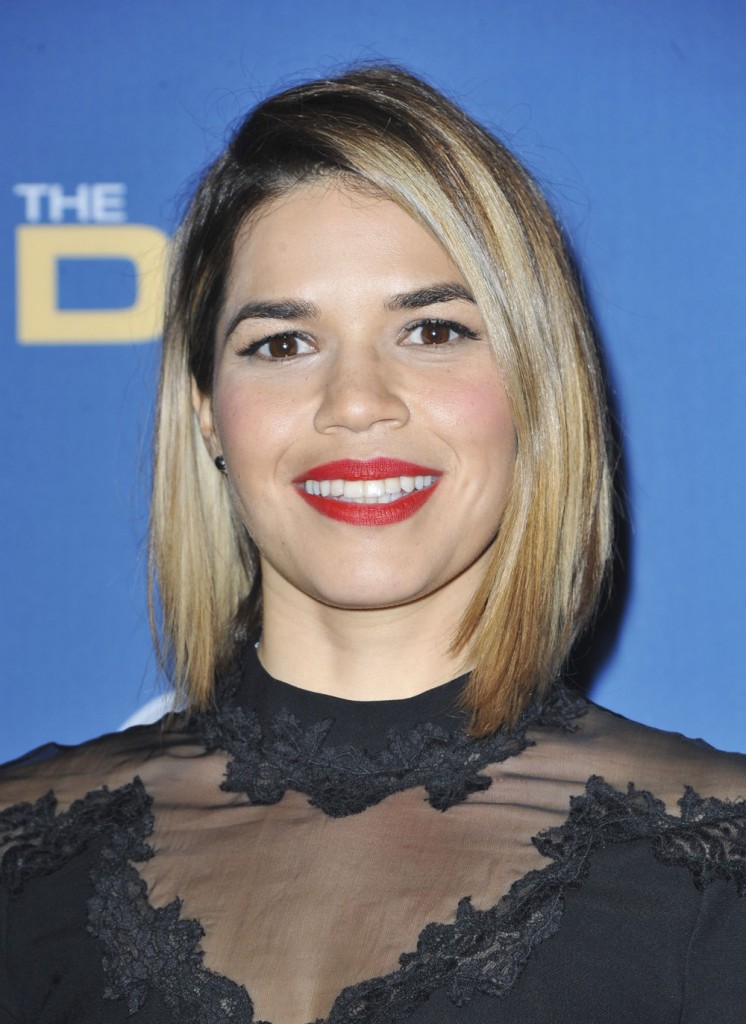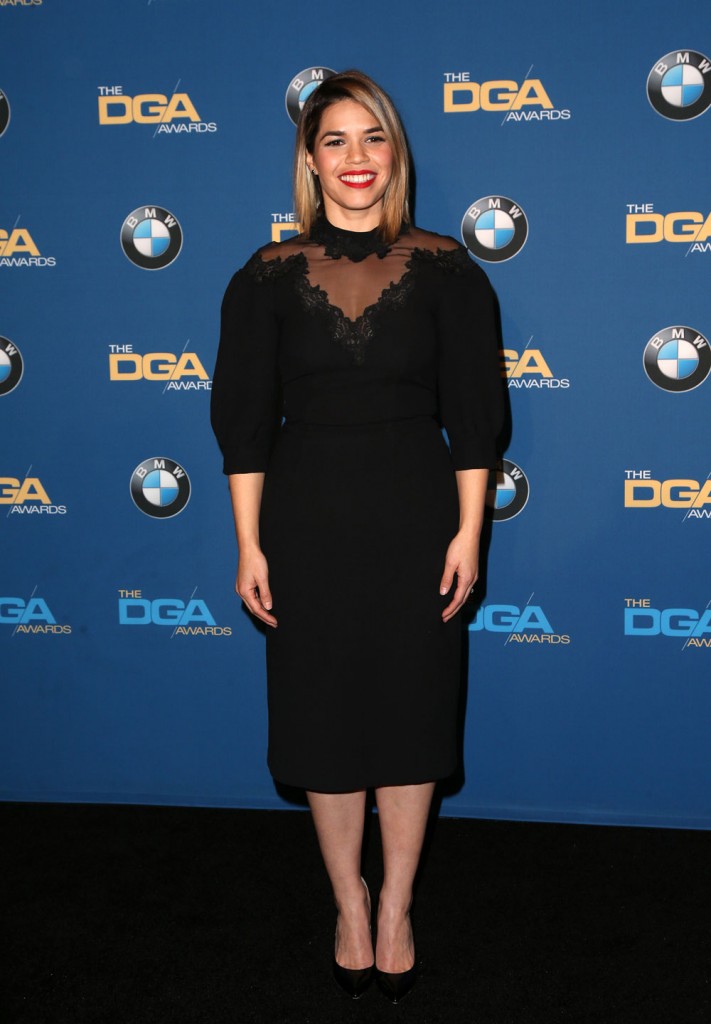 Finally Anna Chlumsky in a pretty and flattering JosieNatori LBD accented with bold embroidery at the neckline. This dress is lovely and a great choice. Excellent showing from Anna.